Located a 50 minute tuk-tuk outside of Ella, the beautiful and picturesque Ceylon Tea Bungalows offers unbelievable views without all the madness and loud noises of the centre of Ella town. If you're over the age of 26, then you probably want somewhere a little calmer and a little less drink-associated, therefore this hotel will fit the bill perfectly. Read on for my complete review of the Ceylon Tea Bungalows.
The Entrance
I loved the hotel from the moment we approached in the tuk-tuk. You can always tell it is going to be good when the driver lets out an audible gasp. The views looking outwards were stunning, there was a tea plantation right on-site and there was a classic car near the front.
As we arrived, they took our bags and handed us a smoothie, always a nice way to start your stay. They also gave us a coffee as we arrived, with the option of a tea or coffee. Admittedly, I felt bad I didn't have a tea as it would be so locally sourced, it felt like a waste of an opportunity, but I'm a sucker for a cup of coffee. I have quite a few every day, therefore I was always going to go for coffee.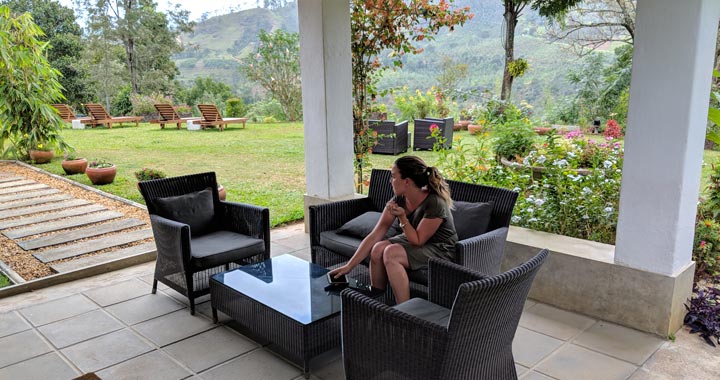 The Room
The bed, once again, was a glorious four poster. I had never slept in a four poster before this holiday and I've now slept in one every day for a week! I could get used to this lifestyle. There was plenty of storage space, while the TV was impressively big, with many channels (including my favourite, Comedy Central playing Friends all day…Not that you should be watching TV on holiday anyway).
There was also a porch for each room, with a couple of chairs, where most people sat out in the evening.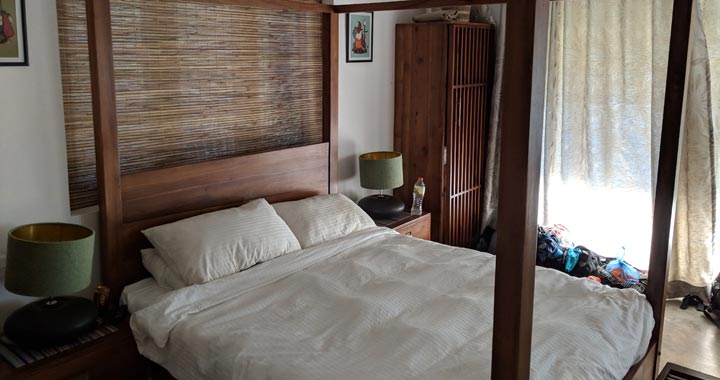 The Bathroom
There was no bath, but the shower was absolutely giant and decently powerful. They also provide all the toiletries you hope for, like a toothbrush and toothpaste, as well as the usual. The one negative about our whole stay, if I had to find one, would be that they store the shower gel / shampoo in little bowls which is very hard to extract from. But that is such a minor point, it is barely worth stating.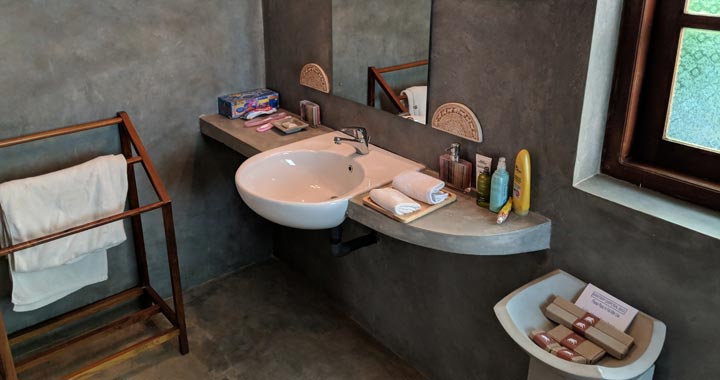 The Breakfast
The breakfast options very much mirror what you get at other hotels across the country, starting with fresh fruit (pineapple, watermelon, banana etc), a smoothie, your choice of coffee or tea, plus some form of egg based dish.
I would recommend the Sri Lankan omelette for your breakfast egg option, as it offers a nice bit of spice to your morning.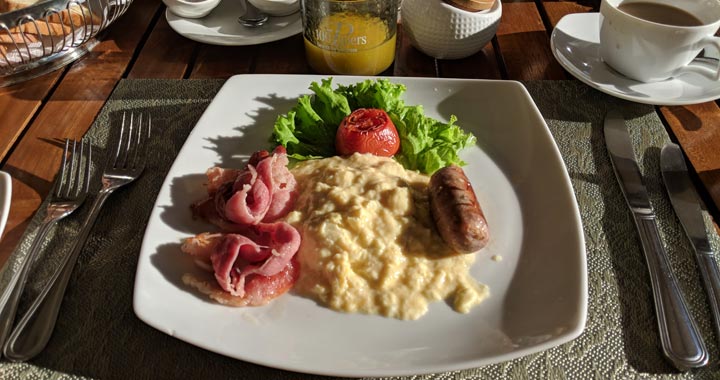 The Dinner
I ordered the Sri Lankan Curry, which tasted absolutely scrumptious. I was actually quite surprised by the immense quantity they provided, with around 8 bowls of different dishes coming out. I order a lot of Indian Thali's back home (where you get multiple dishes), therefore this brought a big smile to my face.
The cost was 3,000 rupees, which works out (currently) at around £15, or $20.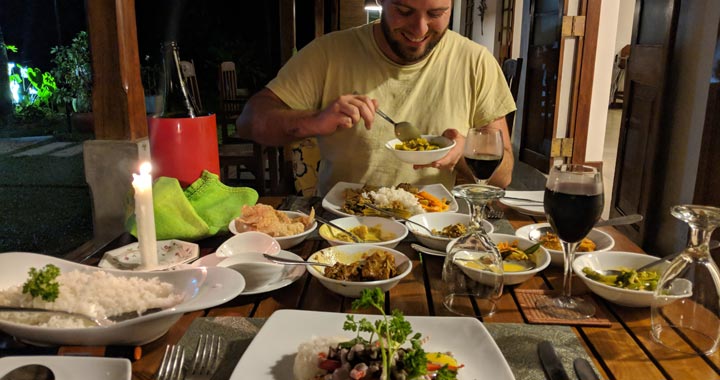 The Gardens
If you love a good garden then you will feel right at home, with some of the most beautiful flowers you can find around the globe located in this garden. I couldn't help myself with snapping some shots as I walked around the gardens.
Another exciting moment was seeing monkeys and big white squirrels flying through the tree's in the hotel gardens. I must have counted around 12 monkeys in the space of 5 minutes, so you will definitely see some if you stay here.
There is so much seating, you will have plenty of space and can have a completely exclusive feeling, as you look out at the mountain tops.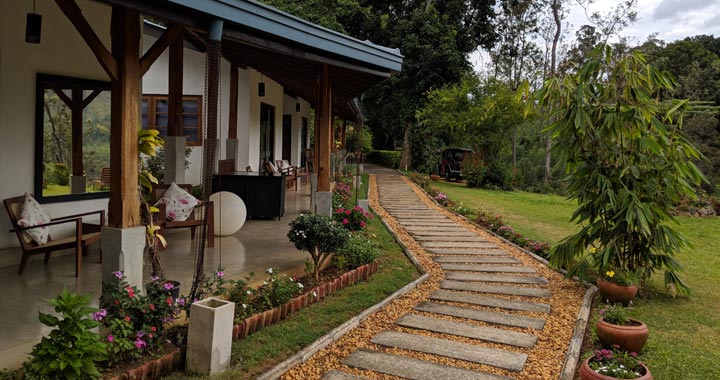 The Décor
I love the fact that every wall seems to have an incredibly nice painting or remembrance of a time gone by, all telling a story of this beautiful part of Sri Lanka. The manager was also more than happy to talk through them, which was really interesting to listen to. It was also bizarre for me to see the GWR trainline, highlighting the stops, as that is the trainline I take every Christmas to my mums house.