You've just been made best man, but where do you go from here? You've got to pick the activity, the nightlife, where everyone is going to stay, who will be attending, how will the payment be handled and what is a central hub for everyone. This can all seem a bit daunting, so I have written up a short guide below to help the best man out a bit.
Brighton
One of the most popular locations for stag do's in England is Brighton, known for its wild nightlife and pier front. If you want a club where everyone else will be, then your main options are Pryzm, Shush or Coalition. Beyond this, you might also want to check out Casablanca, Rikitiks or Lo La Lo.
The activities are numerous, but some are located just outside the city, meaning you might have to arrange a few cabs, which can be taken from Brighton station. For example, bubble football and binocular football are located a five minute drive from the centre.
You could also have a go at zorbing, lazer quest or even watching a game of football.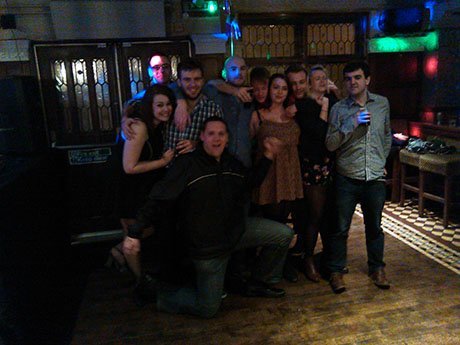 My UK Top Ten
I have listed the below based on popularity of stag do groups reported by a few businesses in the industry I spoke with:
Newcastle
Brighton
Manchester
Edinburgh
Newquay
Bournemouth
Leeds
Nottingham
Cardiff
Bristol
If you feel like leaving the UK, here are a few other destinations which are renowned for their amazing activities for stag parties:
Prague
Amsterdam
Budapest
Dublin
Hamburg
Riga
Berlin
Magaluf
Krakow
Benidorm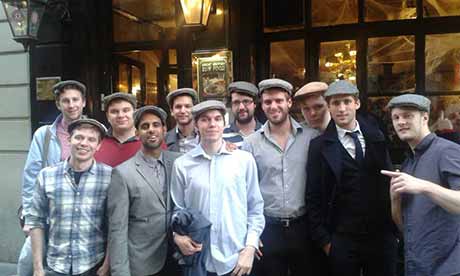 Eastern Europe
A number of destinations in Eastern Europe, such as Krakow, have increased their sales on UK stag groups exponentially over the past few years. This has been down to three significant factors. Firstly, the costs are so much cheaper than most Western countries. Secondly, the activities are much more extreme, including firing a shotgun or having the groom fake kidnapped. Finally, the women are known to be stunning and, quite honestly, a lot of these areas are known for having hookers freely available.
Party Time
Some destinations have proven popular for people looking to hit it really hard, such as Magaluf and Ibiza. The prices won't be that cheap, but expect to be surrounded by other brits, covered in tan lines, barely able to stand. If this is your scene, get on it!
Las Vegas
Las Vegas is one of the most highly searched locations when people consider a stag do, however the booking figures are absolute rock bottom. Why is this? Because as much as it sounds unbelievable, and it really does, with all the glamourisation from Hollywood movies, it simply costs way too much for people to go all that way. Don't get me wrong, you might be able to persuade 2-3 people to come along, but do you really want your big sign-off to be spent without 90% of the people invited.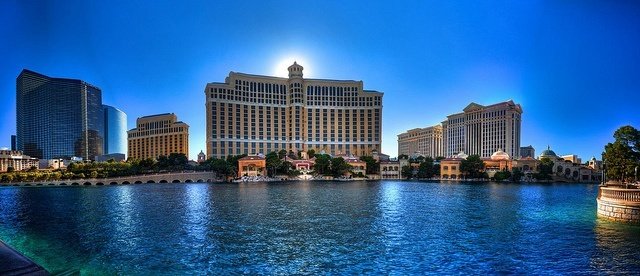 Sten or Hag
Recently we have been hearing of a new trend, which is for hen and stag do groups to combine, birthing the term Sten party. This has proved popular for a number of reasons, such as if the couple share a friendship group, if they are looking to save money or they simply have friends of the opposite gender who they want to attend.
Most Popular Activities
Picking what to do before getting absolutely abliterated is crucial, I recommend speaking to the groom first and finding out what he would and wouldn't enjoy. I would also try to work out the age and capabilities of the people attending, as you hardly want a group of 60 year olds charging around a paintballing venue.
Below are the most popular stag do activities which you could consider (excluding the clubbing based options of course):
Lap Dance
The ultimate cliché, but what would a stag party be if there wasn't a stripper
Paintballing
Gang up on the main man and leave him black and blue.
Quad Biking
Tear it up on these quad bikes at a decent pace. Be aware though, they don't really allow you to race each other, you normally go in a line, one behind the other. Still amazing fun!
Clay Pigeon Shooting
Sadly, there aren't gun ranges available throughout the UK, meaning if you want to experience firing a gun you either have to head abroad of have a go at clay pigeon shooting.
Bubble Football
Brilliant fun in a zorb, I really loved bubble football, but not sure it is THE BEST thing you could do. It lasts around two hours (check before you book) but also left a number of friends heavily bruised and with dodgy knees. Definitely an age limit to this one.
Binocular Football
I won't lie to you, this one made me close to vomiting. Watch the video of the Japanese TV show where they play binocular football and you will be in stitches. In reality, you put in on for five seconds before feeling too dizzy and taking it off.
Play With A Legend
As the title says, this excursion provides you with the chance to play football with your favourite footballer (providing your footballer is a retired one from the list). Think Matt Le Tissier or Dion Dublin style. An unbelievable experience if the groom grew up idolising one of these players, but not the cheapest option.
Go Karting
Get onto the race track and see who comes out the fastest. Who ever is in last place has to buy the first round.
Mud Wrestling
Well, I wouldn't say no to watching two bikini clad women mud wrestling!
Boat Party
With the River Thames in London a hugely popular choice for boat parties, this is a great one once you get your group together. Don't want it to be a sausage fest? Book some strippers beforehand (just stating the recommendations, no judging me…much).
I will soon be following up this article with a post on setting up a hen party, so if you enjoyed this article, why not pass on the other to the brides maid. If you have any questions or want any advice, don't hesitate to ask.