Brighton is known for its casual lifestyle, its stony beach and pier and as one of the top tourist destinations here in the UK. What is probably less well known is that Brighton is one of the digital hubs of Europe, hosting a hefty amount of conferences and events.
Whoever you speak to, they seem to have a project in place, a life plan on how to become a personal brand and a blog as a central hub for it all. It seems like half of the UK's most successful vloggers all seem to come from this seaside town. I have therefore written down my list of the most impressive bloggers who are either based in or around Brighton and Hove.
Travel
Spaghetti Traveller

Hey, you can't blame me for sneaking my blog into the list! I have run my travel blog for over a decade, exploring the world, but also trying to create regular Brighton and Sussex based content to offer a shout out to all the amazing local things to do. I will try my best to post about the best places to eat, attractions to see and experiences to try, but if you think I'm missing anything, please do reach out!
Fizzy Peaches

Lindsay writes about travel, fashion, food and pretty much everything to do with Sussex. Her photography for each and every post is incredibly impressive. Make sure to keep an eye out for Robbie, their gorgeous dog!
Website – Twitter
Ellie & Co

Ellie launched her travel blog in 2016, exploring all the best places to eat and to visit in Brighton, while she has also written a guidebook on the city, so her knowledge of the area is second to none. Ellie also runs a brilliant 'neighbourhood guide' series, highlighting some of the best independent restaurants and bars in the area.
Medical
CBD Sloth

Alright, this might be another I have setup (I'm becoming a bit of a blogging addict) but I've now ventured into the world of CBD oil. Brighton is definitely a great hub for CBD based products, with the first cbd-infused restaurant in the UK opening up here in 2018 (where many of the bloggers above attended). The blog was setup in order to offer a little more transparency on the industry, as well as offer up-to-date information, as well as product reviews.
Foodie Bloggers
The Graphic Foodie

Fran Villani has been grilling restaurants all over Sussex in 2008, dishing out the good and bad for us Brightonites, so we know exactly where to eat (ignore all my puns). She also writes some scrumptious recipes for food she has made herself, which I definitely recommend taking a look through.
The Third Place

I first met Sammy at a Nando's launch event in Brighton and the blog has grown massively since that date. An avid Potter fan (time for a game of quidditch me thinks), the Third Place is Sammy's clever creation considering the third location we hang out in other than work and home. Whether it's heading to a restaurant, hanging out in a coffee shop with friends or going to watch a movie, Sammy shares and reviews the best spots in Brighton.
Tea, Cake & Make
For the home of vegan recipes, lifestyle tips and hilarious stories, look no further than Natalie's great posts on Tea, Cake & Make. Don't just expect food based articles though, you will find a number of arts & craft based posts coming out on a regular basis. Plus if you follow her on social you can look forward to some great snaps of their West Highland Terrier.
Cate In The Kitchen

Cate loves her food, tries to avoid meat, is pretty healthy and most importantly, loves cake! The blog also has a podcast, something I've always wanted to do but never got around to (ah where is the time going). Never have I been more tempted to embrace the veggie life than going through the glorious pictures on this blog.
Jenny In Brighton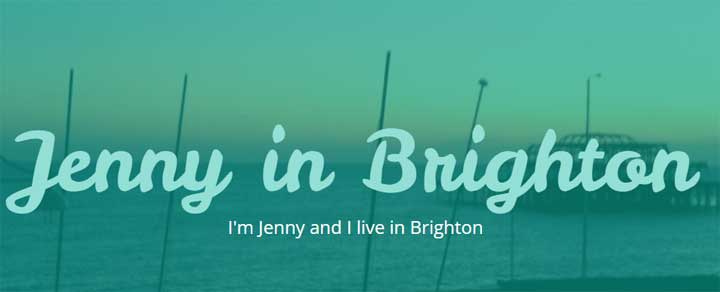 Jenny combines her love for travel, baking and cocktails. I only just got into gin around 9 months ago and now I feel like I have a million questions to ask. If you want to find some great reviews of gin, I'd strongly recommend visiting her blog.
Fashion & Beauty
Suit Your Look

The team at Hen Heaven all teamed up to setup their own fashion magazine, mixing beauty, fashion tips, fitness, nutrition and recipe ideas. Already receiving celebrity endorsements, this will certainly be one to watch!
Ola Johnson

Predominantly a vlogger (check out her amazing YouTube channel to be wowed by her great fashion tips), Ola is devilishly funny and not afraid to be herself in any situation. A proud feminist and sass queen, Ola has now passed over 100,000 views on her YouTube channel and is continuing to increase her power as a social influencer.
Golly Miss Holly

Holly is relatively a veteran of the blogger scene, starting out at around the same time I did and has seen her site grow exponentially. Look out for her cute cat Bear making a number of appearances, both on social and on the blog. A combination of beauty, travel and lifestyle, Holly mixes it all up to offer you the best content, not to mention the occasional post around Harry Potter.
Heather Moorhouse

Heather is a huge fan of make-up and has by far the most colourful Instagram feed I've ever seen, with some incredible hair styles throughout. Seen most often on YouTube and Instagram, she makes regular make-up tutorial guides.
Family
The Halcyon Years

Formerly Ettie and Me, The Halcyon Years combines Emma and Stu's adventure into family life, along with their travel experiences, renovating the home and shopping trips. Her stories with her little one will always leave a smile on your face, while it's also worth checking out her great shots on Instagram.
Interior & Decoration
Maxine Brady

Maxine is an award winning interior stylist and can help you to add the hottest home trends to your humble abode with all of her amazing tips packed into Maxine Brady's blog (used to be WeLoveHomeBlog). Formerly the Style Editor for an interior magazine, Maxine is the expert on style and decoration tips, how to find a great bargain and secret styling tips. I'd recommend having a watch of her amazing YouTube video's!
Fifi McGee

Fifi has an unbelievable eye for interior design, with her stunning photography helping her to build a pinterest fanbase of over 34,000. Plus she writes about Farrow & Ball a lot, a weakness of mine as I used to handle their marketing.
Charlotte Nichole

Charlotte shares her stories of taking on a new build home and adapting it to be her Forever Home. This really appeals to me as I'm in the process of buying a house and I've become obsessed with everything around housing (you'll find me watching Location Location Location in the evening nowadays, I'm getting old).
Kitty Wheeler Shaw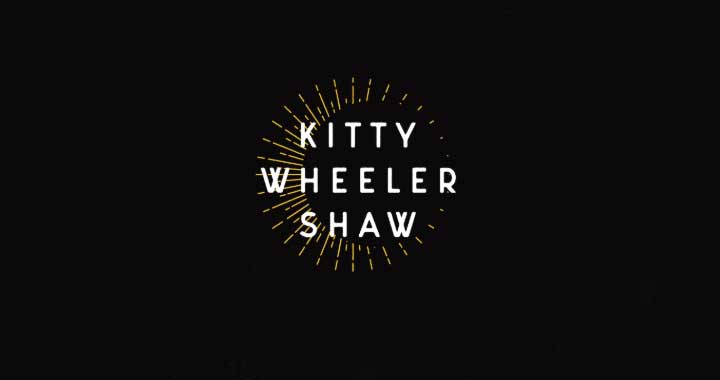 Kitty is a Brighton based wedding photographer with an impressive talent (I wish I was that good at photography). The blog walks through some of her wedding shots, as well as tips and advice on wedding inspiration.
So are there any more bloggers and vloggers you think should have made the list? Let me know, as I'd love to add them and make this a comprehensive list of the best this beautiful seaside town has to offer.