I am absolutely petrified of heights, however I'm constantly determined to push new boundaries and try something new, therefore I have a hot air balloon ride scheduled for the autumn over London. This led me to consider where is the greatest place in the world to ride a hot air balloon. The usual options will always be highlighted, however I hope some of the options will surprise you. Your hot air balloon ride should last about 1 hour and will normally take you about 10-15 miles. If you're pretty tall, you might prefer to wear a hat as taller you are, closer you are to the heat from the burners. If you have a taste for adventure, you might want to check out my articles on bungee jumping and zip wiring.
Kenya
A number of hot air balloon rides are offered in Kenya, including a ride over the Masai Mara national park, where you can look down at the zebras, wildebeests and gazelles. The greatest time to take the hot air balloon ride would be during migration season where you will spot thousands of wildebeests travelling along as a group.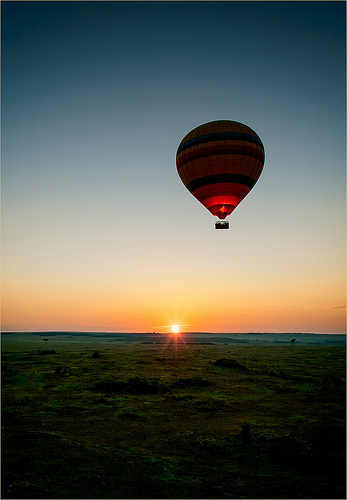 New Zealand
Queenstown in New Zealand has some of the greatest views in the world, while the view from above will leave your breath taken. While many visiting this area might have their sights on bungee jumping and a number of other wild activities, this is a much calmer one which still manages to instigate excitement. If you decide to take this journey, I would recommend watching 'Lord Of The Rings' before you climb in the basket as you should be able to recognise the locations below.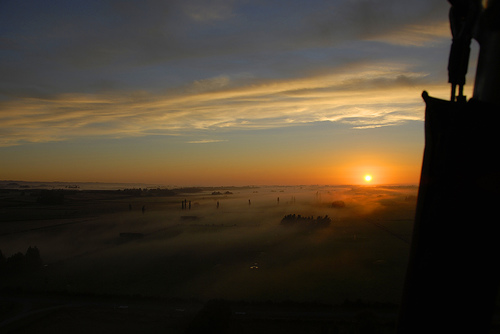 Colorado
Floating over the Rocky Mountains is something I wish I tried when visiting the area as the views are meant to be indescribably jaw dropping. You could also combine this experience with white water rafting to make for the ultimate adventure holiday. Try and take a photo of the valleys running through the mountains, you might also be lucky and catch a glimpse of the natural wildlife from above as well.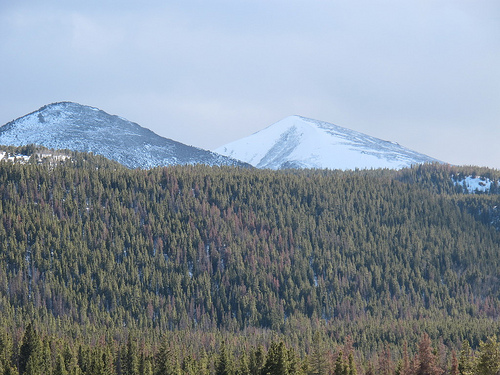 Switzerland
OK, most of you would much prefer to ski down the Swiss alps, but it could help break up the holiday by going on a hot air balloon ride for a day, especially if you're feeling the pain of falling on your ass a few too many times. The views of Mont Blanc will leave you with some great Facebook cover photos, while you'll also get the chance to see Lake Geneva and the Matterhorn (all of them have amazing names). During the final week of January they host an annual international hot air balloon week, where the skies will be coated in excited explorers.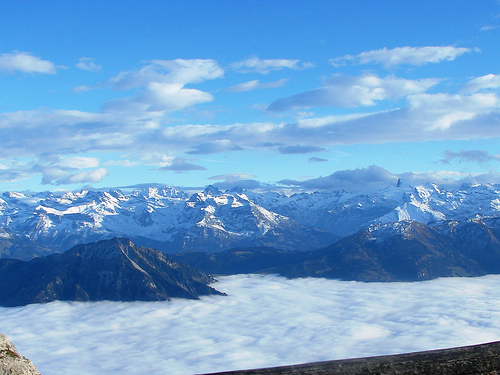 Myanmar
Bagan in Myanmar is one of those areas which you should explore while it still manages to escape the travellers guide books, as at the moment it has avoided becoming a tourist trap, which has kept its natural beauty and mystery. Bagan is an ancient city and was the capital of the first Burmese empire, during the 11th and 13th century, with some beautiful architecture still in place. One tip if you do plan on going on a hot air balloon ride in Myanmar is that you can only do this during the dry season, which is between October and March.
Remember to pack a camera, you will want some shots of your adventures!