You are spoilt for choice when eating out in Brighton, with every nationality represented in copious amounts. Below I have outlined my favourite restaurants in Brighton, while trying to combine a number of different nationalities and pricing brackets. If you have found a favourite restaurant which I haven't listed, email me and let me know and I will surely add it to the list.
Sawadee

Sawadee is a Thai restaurant on St James's Street. The food tastes amazing, but the main appeal is the lunch special. I went here with my family and we all agreed it was one of the best Thai restaurants we have ever had. The deal was pretty good, but in general, this isn't the cheapest restaurant you will find, I think an average meal cost about £10. The red Thai Curry was unbelievably good!
Phone Number: 01273 624233
Opening Times:
Mon-Sun
Lunch 12.00 – 3.00pm
Eve 5.00pm – 11.30pm
Graze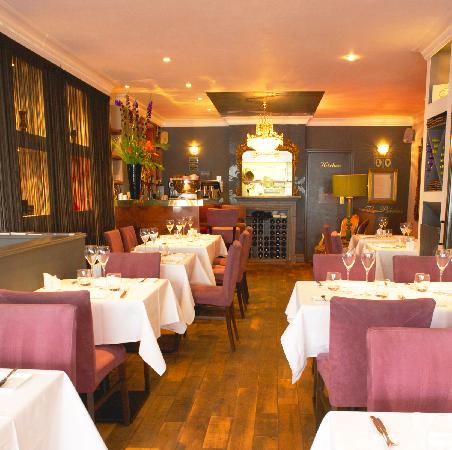 This is a 'fine dining' sort of place, often hired out by offices and weddings. Expect roast duck for a main and dark chocolate marquis for dessert. This is a great tasting spot, but you will be paying top dollar, so this one is mainly for those special treats. Make sure to book in advance, as seats are normally taken.

Phone Number: 01273 823707
Opening Times:
Lunch: Tue.-Sat. 12:00 – 14:00
Dinner: Tue.-Sat. 18.30 – 21.30
Bank Holidays: Also open Sundays for lunch and dinner
Pavel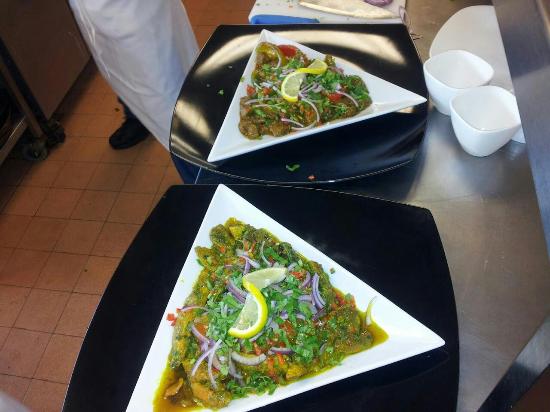 I won't delve in too deep into Pavel's, as I recently wrote an article on this restaurant. I've been there twice, with mixed results. The first time I went, I would have put it down as the greatest restaurant in Brighton! Unfortunately, the second time I went, I ordered the same dish and it simply wasn't as tasty. The staff are all incredibly friendly and you can normally grab a seat without having to reserve, as it is a bit away from the main city centre, so seats are normally available.
Phone Number: 01273 692711
Opening Times: 
12:00 – 2:00 pm
5:00 pm – 12:00 am
You can also get a delivery straight to your door if you order for after 5:45pm.
Jamie's Italian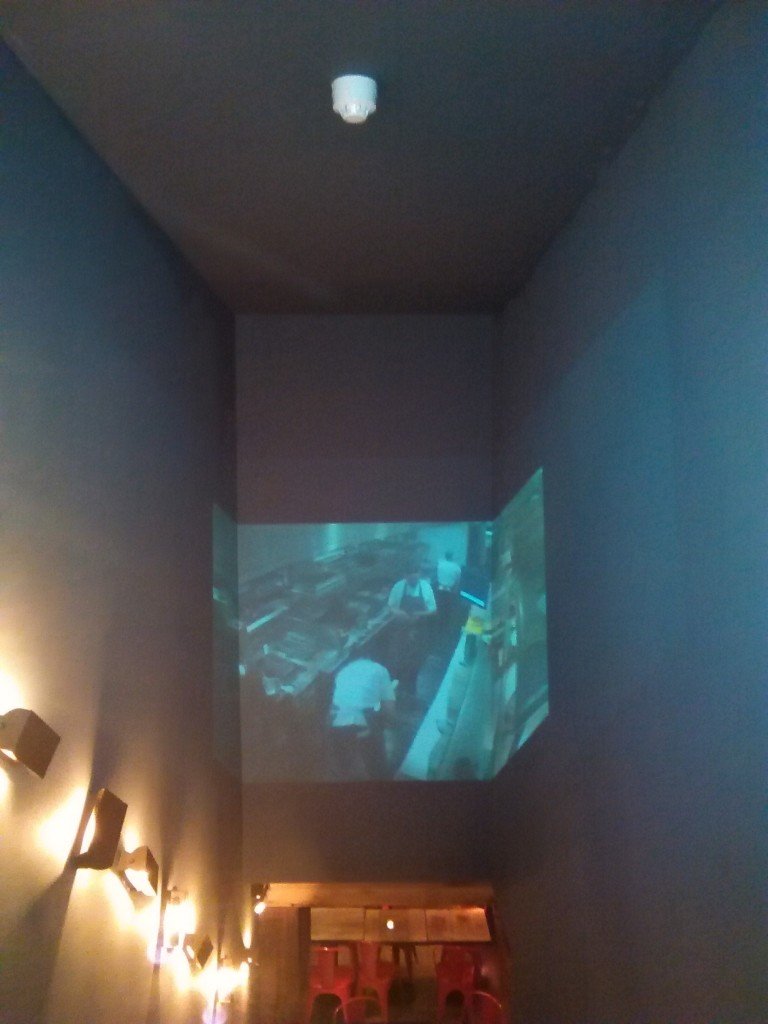 I find Italian food a little bit boring, but if this is your thing, then Jamie Oliver's restaurant has to be one of the best. The picture above might seem a bit odd, but once you realise what it is, it really is one of the coolest things I've ever seen in a restaurant. As you are walking towards the toilets, you can see the view of the kitchen projected onto the wall, so you can see them preparing your food!
The food was quite honestly gorgeous, this is coming from a guy who doesn't like Italian food! Well, I say that loosely, I love Italian food but anything you could potentially make at home you shouldn't order in a restaurant, which is why I tend to prefer going to Asian restaurants, however the creations of Jamie Oliver are definitely something I'm not capable of making at home.
Phone Number: 01273 915480
Opening Times:
Monday-Saturday
12 noon-11pm
Sunday
12 noon-10:30pm
Burger Brother's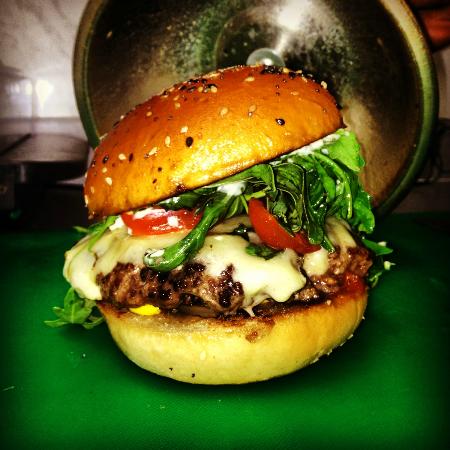 If you enjoy a burger, this is the best spot in Brighton. My housemate was hooked to this place and I can understand why, they taste amazing! You can eat in, but I struggled to put this down as a proper restaurant as its more of a takeaway place, as the seating area isn't very good. The staff are friendly, the food is to die for and the service is relatively quick, what more can I say!
Phone Number: 01273 706980
Opening Times: Tue – Sun 12:00 – 23:00
Foodilic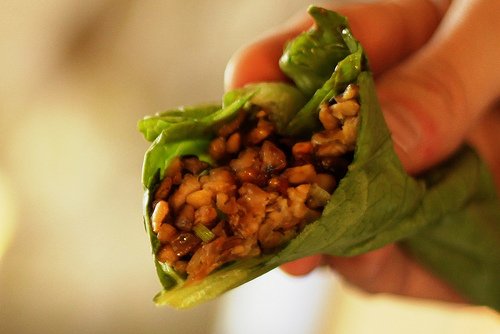 For all you vegetarians out there, this is the numero uno! It's a healthy buffet, which even meat eaters can get tucked into. This isn't to say they don't serve any meat, its just it has that healthy vegetarian appeal, which means the majority of their customers are vegetarians and vegans (especially in Brighton). They have two locations, both serving the same food, so you can simply pick the one closest to you. I have also written an extended review on Foodilic which is worth reading if you are interested in visiting.
Phone Number: 01273 774138
Opening Times:
Mon-Sat : 08:00 – 21:30
Sun: 08:00 – 18:00
A Couple More To Consider:
Itsu: From the same makers as Pret A Manger, Itsu offers sushi and healthy wraps at a decent price, offering another healthy option to Brighton. 
PavTav: Dirty, disgusting, but damn cheap. Don't go here if you are expecting something better than a Whetherspoons meal, but I can't knock it too hard, as they do make a great roast dinner on a sunday. You also will save a fair few pounds as you can get meals around the fiver mark.