It has been about a decade since I read the Harry Potter books, but the moment I was invited to have a game of Quidditch I jumped out of my seat! It seemed like an offer I couldn't refuse. Thanks to the team at Fizzbox for setting this up, as me and my friends took off to Long Hill in Rottingdean to have a game of this bizarre sport which is taking America by storm. You heard me right, there is an entire league in the USA, with it recognised as one of the fastest growing sports in the world!
If you can't quite picture what the sport would look like, have a watch of my video below:
How Do You Play Quidditch?
Good question! OK, the rules.
The Snitch is actually a person in a golden morph suit, with a tennis ball in a sock-type of attachment, stuck to my back with felt crow. The two chasers have to try and rip it off. If they do, they have won the game for their side. I played the snitch (as can be seen in the video), which was amazing fun, albeit I was dead at the end!
While I'm running around, there are a couple of people from each team trying to score by firing quaffles through the hoops on the opposing side. Following me so far?
While they are trying to score, they are also simultaneously dodging bludgers which are thrown by these players.
You only have one hand available as you have a broom stick in your hand.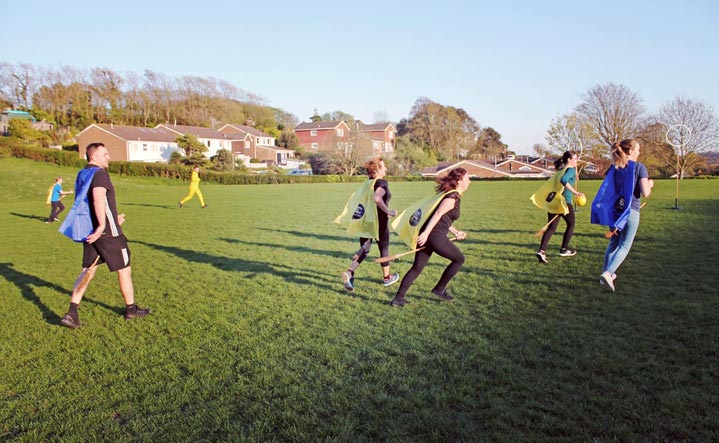 Would You Play It Again?
I get to try out a large number of activities through my job, but this was probably the most surprising. I would never have originally picked it, however it was actually amazing fun. I can only imagine this would be significantly enhanced if you were a big Harry Potter fan.
I would definitely give this another try with my group of mates. It would also be hysterical to try this on a stag do and get the stag to wear the gold morph suit.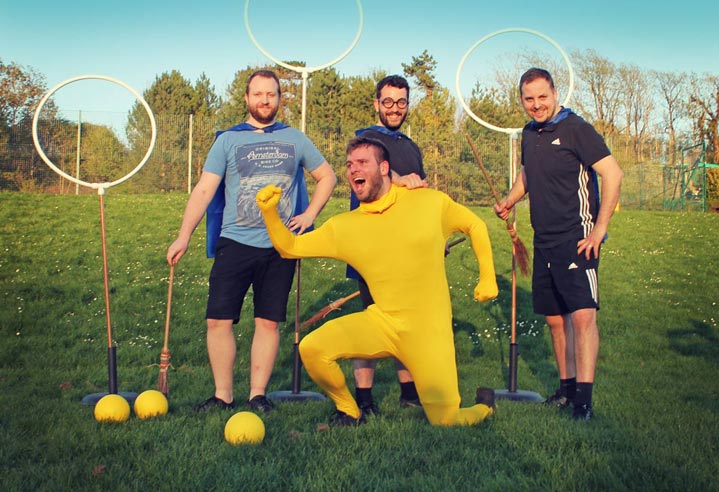 Where Did You Play Quidditch?
The venue was Longhill Sports Centre, which is in Rottingdean, a short drive from Brighton. This is a venue I have been before, to play bubble football and binocular football, therefore if you want to double up your activities, there are a good few you can book all for the same day.
It's a big sports centre with a big outside area, so plenty of room to play a game of football or rugby.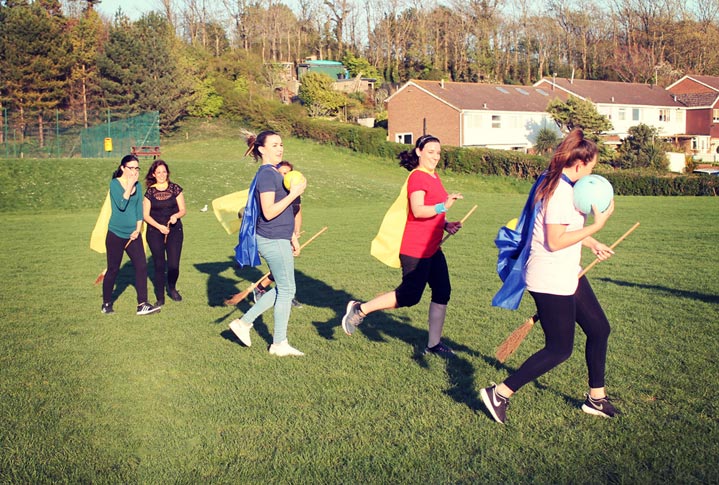 Was Quidditch hard?
Honestly, yep. You only have one hand to catch the ball. The moment you attempt to catch the ball, you are bombarded with balls, therefore it is a game that rewards those with quick reactions and a competitive attitude.
I came in with a relaxed approach and quickly learnt I was going to be on the losing side if I carried on.
However this all depends on the group you are playing with / against. If your group of friends just fancy a laugh then it doesn't have to be intense at all. I'd just size up your friends beforehand and make sure to pick the competitive ones on your side!