While planning your itinerary for Japan, you're constantly bombarded with ideas and activities that you 'absolutely must try'. To be honest, Japan has so many unique and exciting things to see, we certainly couldn't fit it all in our 10 day trip.
However, there were also a few disappointments along the way, so I want to highlight a few activities you might want to contemplate before booking or planning.
10-Yen Cheese Coin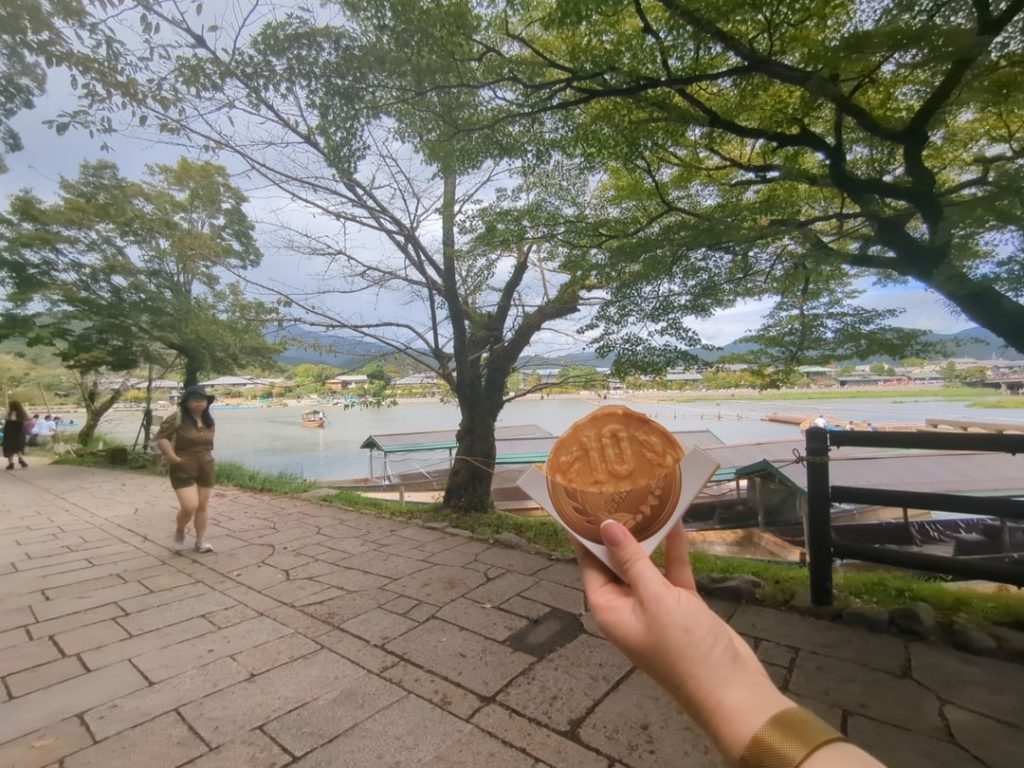 We had seen these going viral on Instagram and TikTok, as well as virtually every YouTube guide on Japan showing these, so we were really excited, especially as we're slightly addicted to cheese.
Admittedly, we had read a number of people highlighting how much it didn't live up to expectations, but we tried to ignore it.
I mean, how could it not work, it's basically a pancake with melted cheese, that sounds like a dream. The reality was a sweet bread, which tasted ok, with barely any cheese inside (all tucked into the middle, so you have to venture for quite a while until you reach it).
I reckon they could make it better with two changes. Firstly, evenly spread the cheese, so you get some with every bite, rather than one big lump in the middle. Secondly, they should try a different cheese, as the mozzarella didn't offer much flavour. I mean, if that was double Gloucester, I would melt!
I'll be honest, I have highlighted this on my list of things to do in Kyoto, which might sound very confusing, but it is an activity many people would highlight and I didn't want people to be unaware of it or feel like they're missing out. But I also want to calm expectations.
Biggest Disappointment – Studio Ghibli Museum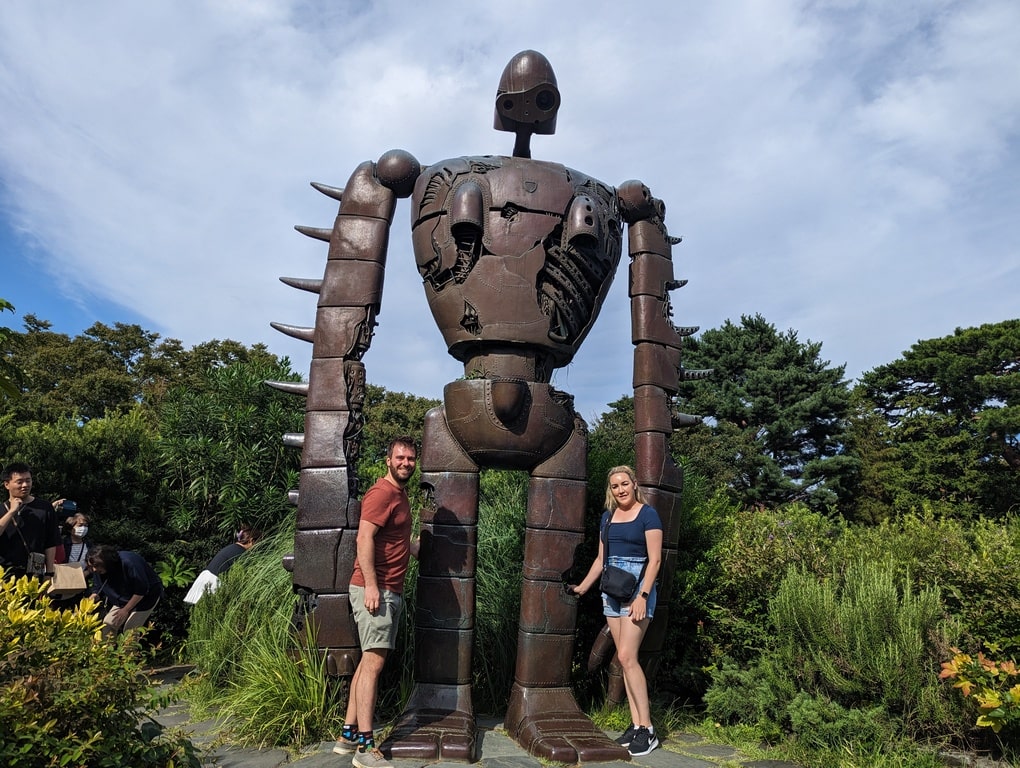 I am a huge fan of Studio Ghibli, growing up with Princess Mononoke and Howl's Moving Castle being two of my favourite films through childhood (plus adulthood).
Raquel hadn't seen any Studio Ghibli movies, so we spent 3 months beforehand bingeing absolutely everything.
When it came to getting tickets, they go incredibly quickly, you have to be up at 2am when they're released (which is about 10am in Japan) and they go almost instantaneously. We therefore actually paid someone in Japan to get them at an increased price, as we didn't want to lose out (nor wake up at 2am to buy tickets).
Having stayed in Shinjuku, it was a 20 minute journey on the Chūō Line and then a 10 minute walk from the station, nowhere near any other attractions.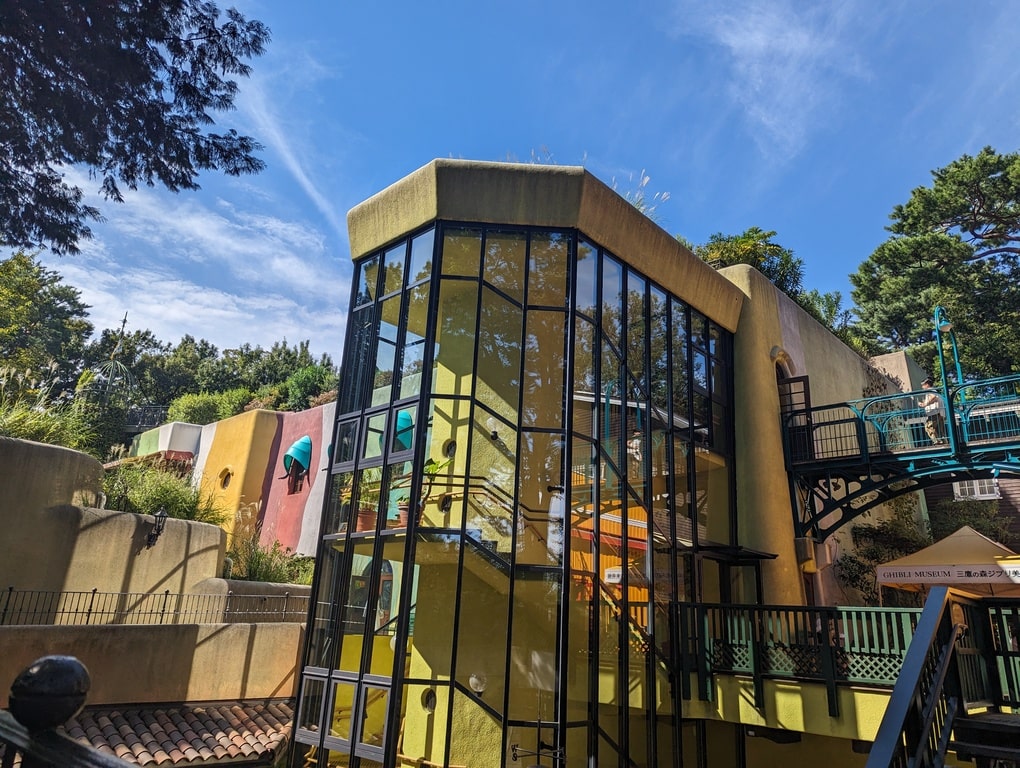 We approached the colourful looking building, while staff informed us we couldn't take photos or videos inside, I guess to keep the mystery. You were allowed photos in the garden and on the rooftop though.
We queued for around 10 minutes before heading inside, where we walked into various rooms and looked at pictures on the wall. This followed the format of a traditional museum, predominantly photos and demonstrations of the workplace.
But I felt, considering how creative Studio Ghibli is, the museum seriously lacked a creative spark. This was a great chance for an immersive experience (as Japan seriously loves an immersive experience), maybe a few fun games or really anything other than pictures.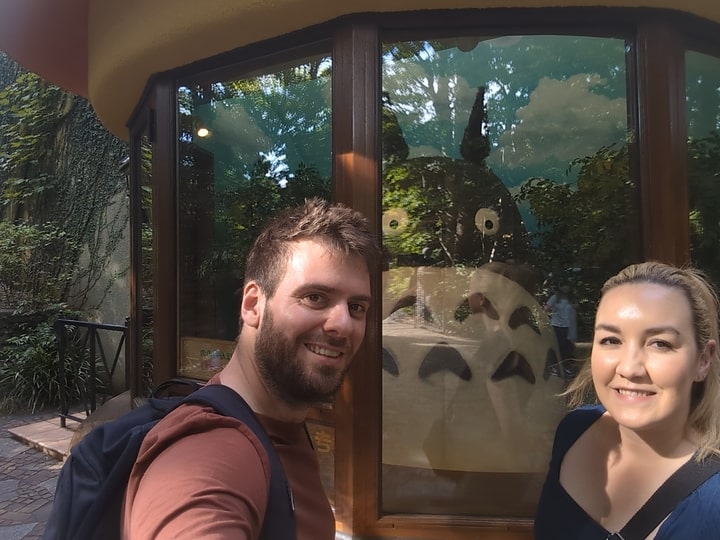 We got through all the rooms within about 20 minutes and then wondered what to do, almost feeling stubborn after all the early excitement. We went to the cafe and got a coffee before heading onto the roof to get a picture with the Laputian Robot Trooper, then explored the garden.
All in all, we left within less than 40 minutes, we were passing another couple who we spoke to and they spoke of their surprise at how little there was to do, so I'm glad we weren't the only ones feeling that way.
However, if you have a kid, there is one thing they will love, the giant cat bus play area, which looked brilliant (even as an adult I wanted to run through it, but thought that might look a bit odd).
Dog Cafe in Osaka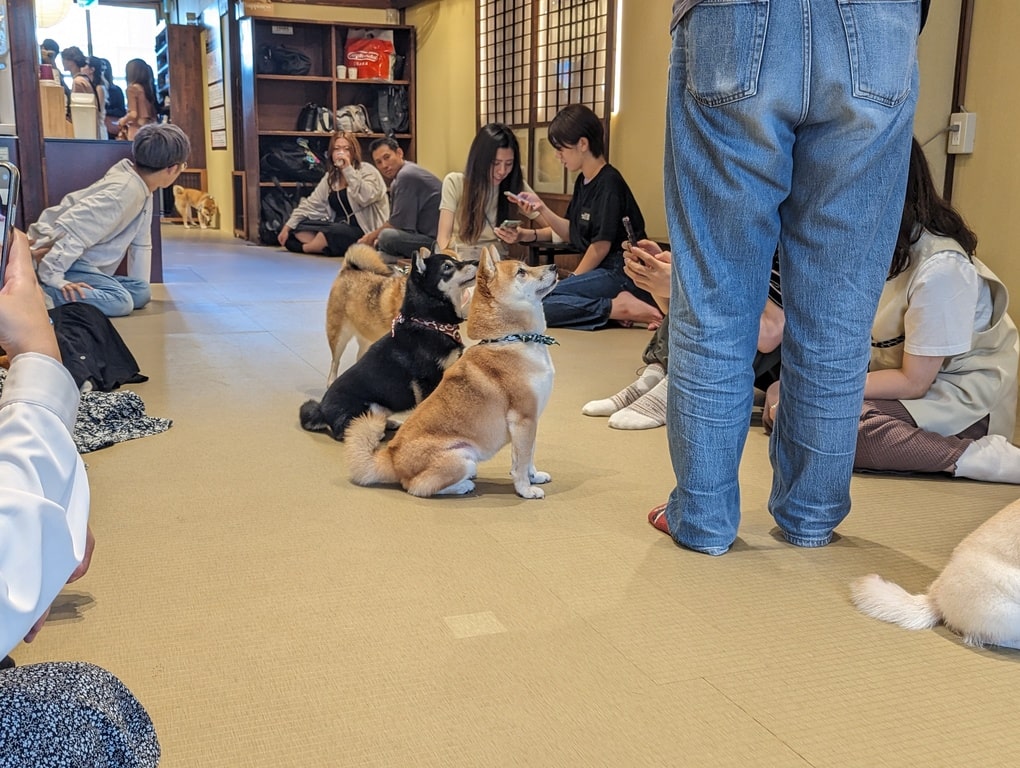 We visited the Mameshiba Cafe in Dotonbori, not something we had planned out, but we had stormed through our itinerary and happened to be right outside (coincidence, I doubt it, pretty sure Raquel knew what she was doing haha).
Never one to say no to playing with animals, we headed in and booked a slot in an hour, then wandered off to get some food.
Once we arrived, we were asked to take our shoes off and head in to find an area to sit on the ground for 30 minutes.
The reality is that the dogs had absolutely no interest in the people arriving. Some people have said the breed of dog they have are commonly not the most friendliest, I don't know if that's true or if they're fed up of the constant line of people patting them, but they really had no interest in us at all.
They were purely occupied on the people working their with treats in their pockets. After about 5 minutes, it quickly dawned on us we have a happy dog at home and this 'experience' really was a bit dull and underwhelming.
That's not to say dog experiences aren't great, we visited the Golden Retriever experience when I proposed to Raquel and it was immense, but this certainly didn't have the same impact.
The staff here were nice and polite, as with everywhere in Japan, so I have to give credit to them. I do have an awkward feeling about any animal based cafe, while I know they're frowned upon, but this was the first time I truly felt awkward in one.
So that's our list. I did feel awkward about creating a negative post, but for people booking a trip, I think these are just as useful as the positive ones. By all means, I'm not stating you shouldn't try these if you think you will enjoy them, but I wanted to provide our honest feedback on the experiences we just felt didn't 'hit the mark' for us.