We finally left Brighton and bought ourselves a home in Burgess Hill and we couldn't be happier! The people are incredibly friendly, the area is stunning and it's really calm in a way we were hoping to find, exhausted by the drunk people walking home at 5am past our maisonette when we lived in Brighton.
With each passing month, I'm trying to see new sights, try new activities and embrace new experiences, so I will most certainly add to this list over time, but below are the best things to do in Burgess Hill that I've found.
The Mill Pond Waterfall At Valebridge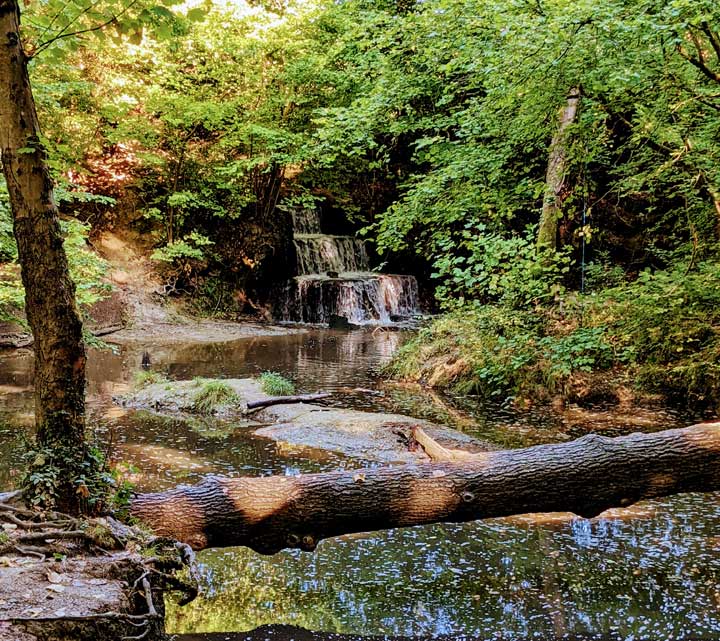 We arguably peaked too quickly, as this was the first place we checked out when we moved to Burgess Hill.
The waterfall, despite all its beauty, is often empty, except for the occasional other dog walker, meaning you can relax here with some peace and quiet and enjoy the views.
Forget walking along the road side, if you head to Wivelsfield station, from there you can walk North through fields until you reach the Mill Pond.
Bedelands Nature Reserve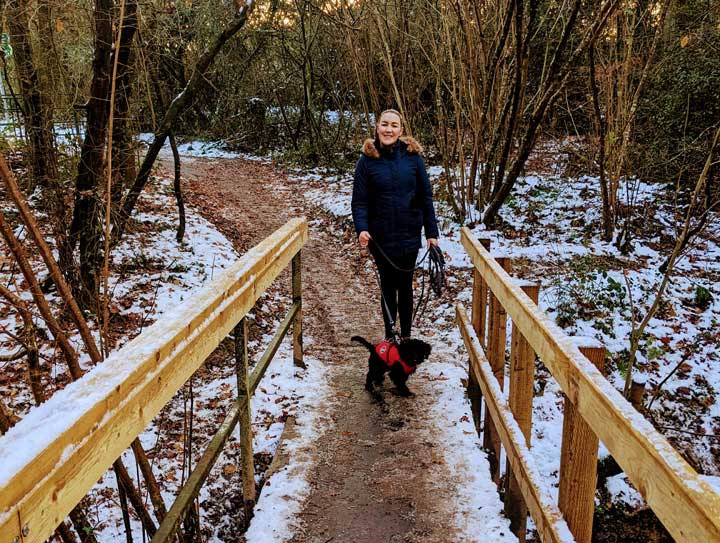 The Bedelands nature reserve is incredible for dog walkers and a nice area to get away from it all. We're lucky to live close by, so this has become a common dog walk for us, while everyone is incredibly friendly as you walk through.
I do have a habit of taking a wrong turn and ending up back at the entrance, but that's more of a reflection of my bad sense of direction.
Heads up, there are often lots of puddles, so you may need some wellies or thick boots, a lesson I had to learn the hard way.
You can enter the Bedelands from near Wivelsfield station, so if you're travelling by train then this is your nearest stop. Also, if anyone knows the proper way to say Bedelands, please do let me know, every time I hear the name it seems to be pronounced differently.
The Triangle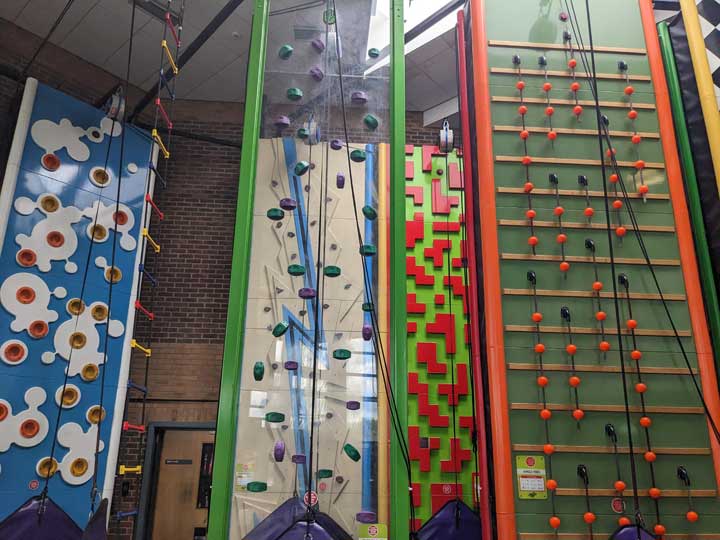 As soon as I moved to Burgess Hill, everyone asked me about how many times I had been to the Triangle. I'll be honest, I had never heard of it, but I grew up in London, whereas everyone in Sussex would head to Burgess Hill predominantly for the swimming pool.
Whenever a water slide is involved, it always has to sneak onto a list of the best things to do! You can head there for a casual swim, to use the gym, to climb the climbing wall or to have a go at the many sports that take place here, such as badminton and squash.
Burgess Hill Town FC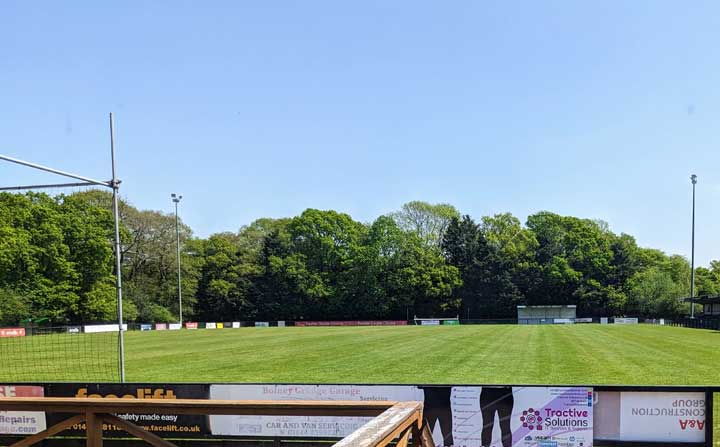 If you're a footie fan, then a chance to watch the local team on a Saturday is a must. The games attract around 400 people (not always, it depends on the weather).
Since I've moved here, I've made it an aim to start going to the games regularly, so hopefully see a few of you down there!
Placed in the Isthmian League South East Division, we have to hope for an investment from a Ryan Reynolds & Rob McElhenney type so we can shoot up to the Premier League!
I spent 15 years living in Brighton and saw them transform from a lower league team to a side competing for European spots, so I would love to see the same for Burgess Hill, even if it's a pipe dream for now.
Pub Crawl Through Town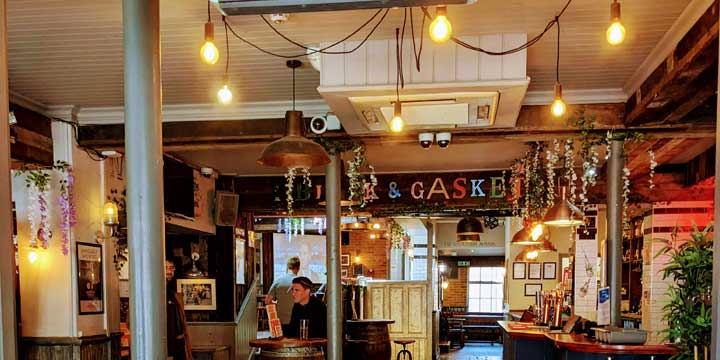 Town is pretty much one straight road. At one end, near the station, you have The Top House, before you get to The Railway directly opposite Burgess Hill train station.
Following on from this, you have Quench Bar with an unbelievable cheese board with a twist. Further along is Block & Gasket, which plays all the big football matches, plus it has some great drinks on tap.
The final stop on the list is Wetherspoons, so you could either start or finish here depending on what you'd prefer. We often start at Spoons, so people are near the station at the end of the night when they need to head off.
Of course, you have other really nice pubs, including the Woolpack and Oak Barn, however they're very much on their own a bit further out, so they would be a separate trip on there own.
The Martlets Shopping Centre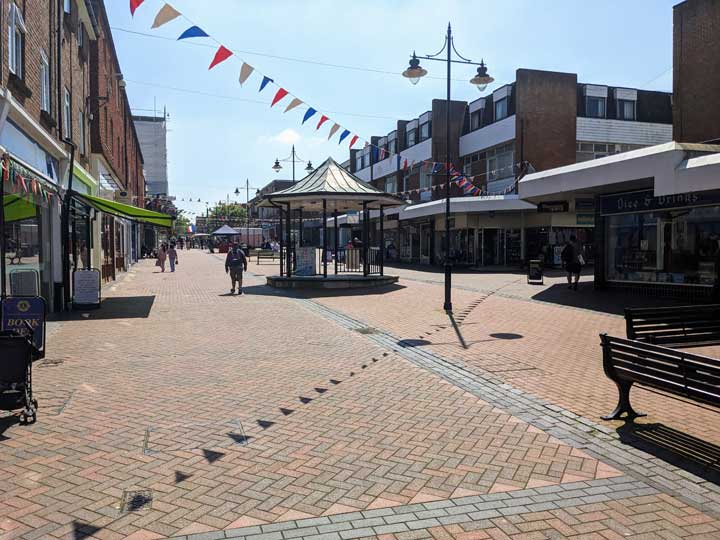 The shopping centre doesn't have much going for it anymore, nor does any retail area really, but you can pick up just about anything at Wilko's, a top from New Look, something for the pooch from Pets Corner or your weekly food shop from Waitrose.
The council applied for further funding to do up the area, to be honest I would rather it was spent on improving the broadband speed, but either way the bid failed, so the area isn't the greatest and really needs some investment.
So do you think I've left anything off the list? Is there a key activity I have to try out? Please do let me know and I'll do my best to give it a try and update the article.