Nothing beats New York at Christmas, however you are bound to have fun whatever time of year you visit, due to the ridiculous list of monuments, activities and festivals that occur. So many of the world's most recognisable monuments are located all within a short distance of each other in this hustling bustling city. I have listed everything that I feel is absolutely imperative to see, however I could carry on writing all day, as some missed out are the Guggenheim, the Ellis Island Immigration Museum or any of the famous food stalls or restaurants.
Times Square
From unbelievable restaurants to Madame Toussade's, Times Square is a meeting point for many and attracts the big audiences. However, this also means the prices are hiked, so be careful to check the price before ordering any food.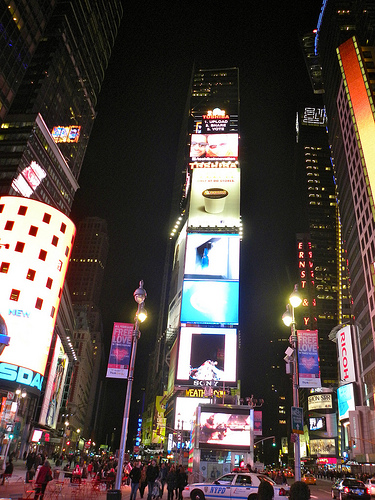 Statue of Liberty
A gift from France to illustrate their friendship during the French revolution, the Statue of Liberty has become possibly the most well known monument in the entire world. The image of the Statue of Liberty now represents freedom for a lot of people, as so many crossed over from areas such as Ireland to gain a better life. You could get a photo of the Statue of Liberty while riding the Staten Island Ferry, or even from afar. Be careful to check that the Statue of Liberty will actually be open for the times you are planning to book your holiday for as when I checked it was closed as improvements were taking place and when my friend visited it was shut due to damage from Hurricane Sandy.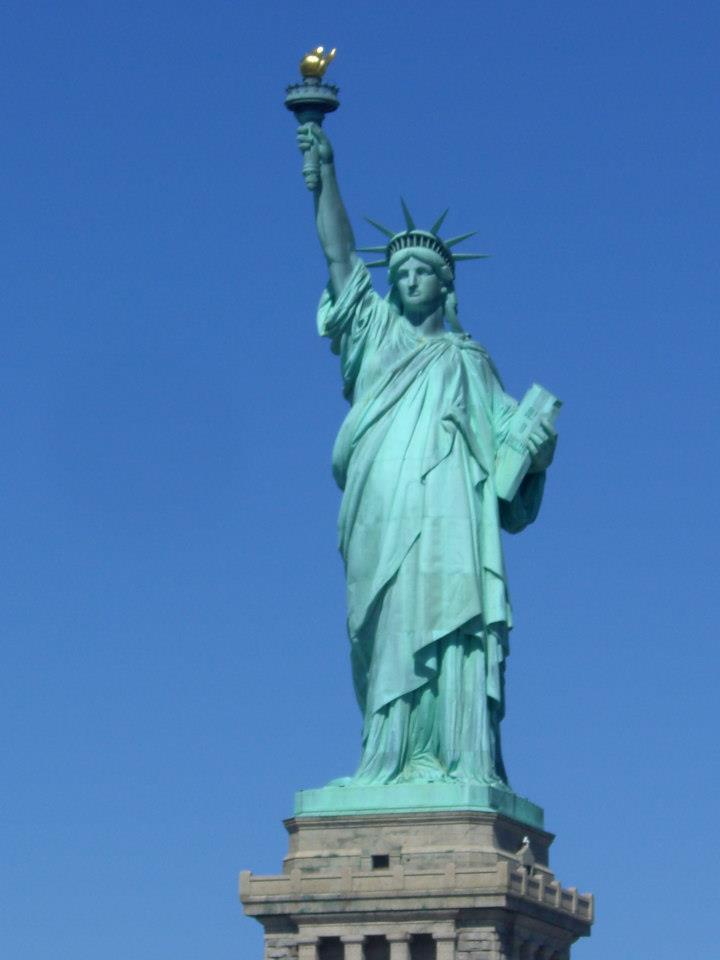 Metropolitan Museum of Art
New York, like London, is home to some of the greatest museums in the world, one of the highlights being the MET (Metropolitan Museum of Art). With some amazing exhibits from Egypt and Greece, you will be astounded by the art on display. During the summer of 2013, 'Punk: Chaos to Couture' will be the main exhibit on view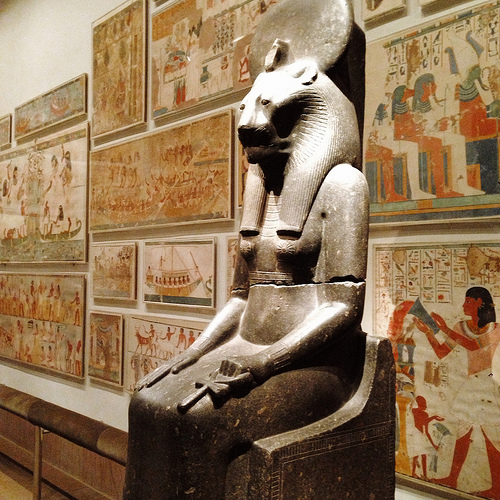 Museum of Modern Art
This one speaks for itself, as another museum filled with priceless art. Entry to the museum is free on Fridays, however the crowds will be chock block. Same could be spent about the weekend, so I would work out whether you would save a bit of money (it's $25 for entry) or whether you would rather wander around the whole day when it's more empty.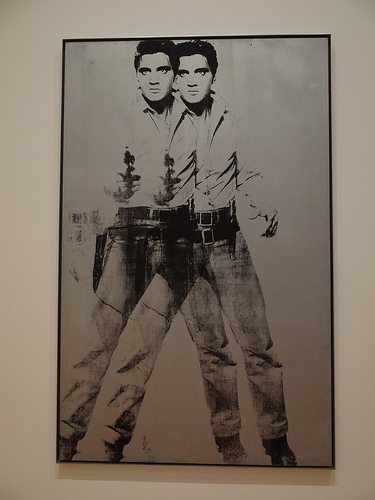 Visit the 9/11 Memorial
The image of the twin towers collapsing following a terrorist attack is still fresh in my mind and it seems unbelievable to think that it was over 10 years ago. The memorials are two little pools that go into the ground, called 'reflecting absence' and was produced on the tenth anniversary of the disaster over the footprints of the Twin Towers.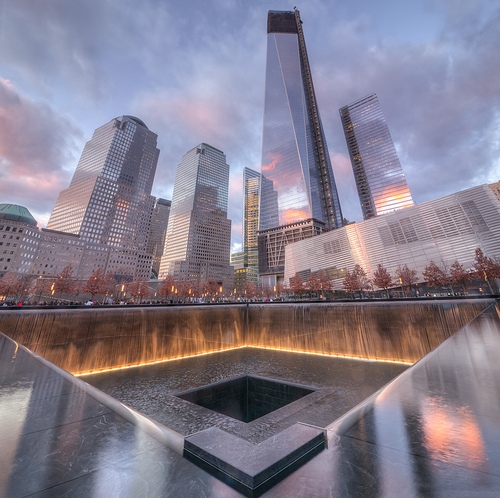 Central Park
I can't think of Central Park without thinking of the TV series Friends, therefore this park has become a bit of a cult classic for people from my generation. What many people don't know about Central Park is it even has a small castle, Belvedere Castle, which will look nice on your holiday snaps. I would recommend hiring a bike for a few hours and just cycle around, stopping for Ice Cream or hot dogs. During the winter you will also be able to ice skate in Central Park, one of the most famous locations for ice skating around the world.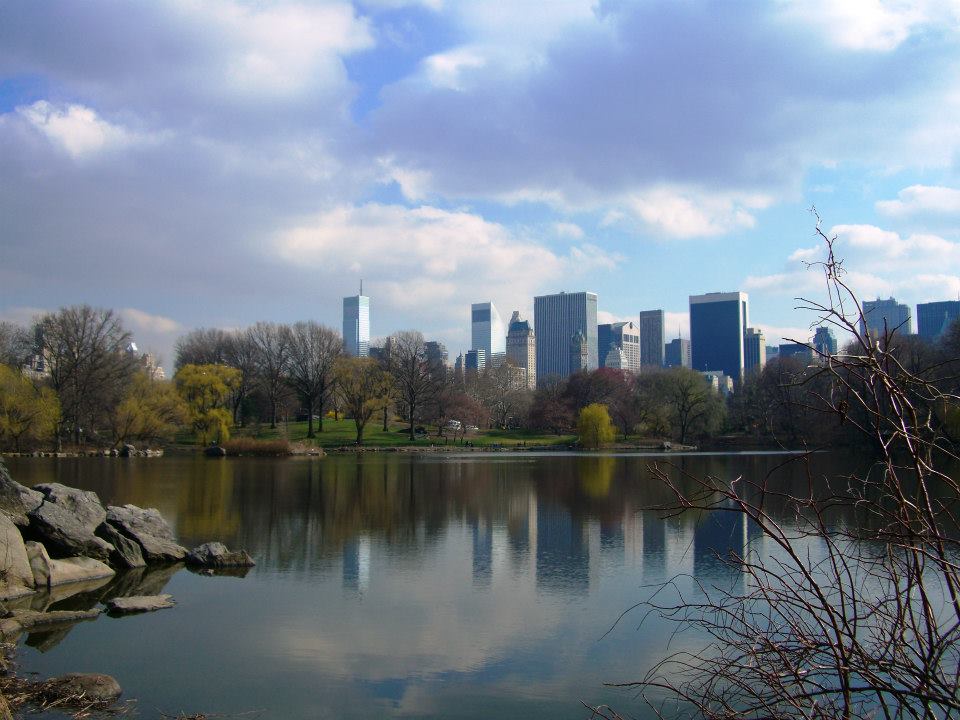 Rockefeller Centre
Normally the place to be at Christmas due to its iconic giant Christmas tree and the skate rink close by, the Rockefeller Centre offers entertainment all year round. You can find Rockefeller in midtown Manhattan, however I really would highlight this as  a must if you're visiting in the lead up to Christmas, as nothing will get you more excited for the day.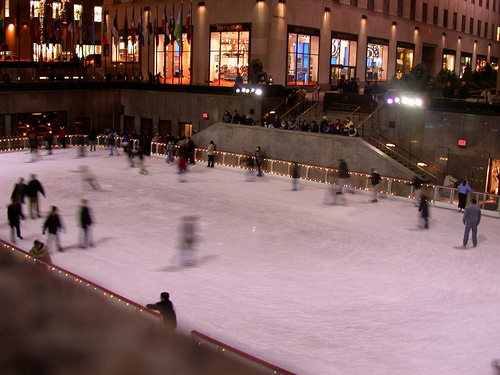 Brooklyn Bridge
There is a walk path straight across Brooklyn Bridge which will offer you some very different views of New York, while you can normally escape the crowds of tourists on the Bridge. This is also a good spot to take a photo of the Manhattan skyline. You can also grab yourself an ice cream at Fulton Ferry landing from a world renowned ice cream factory.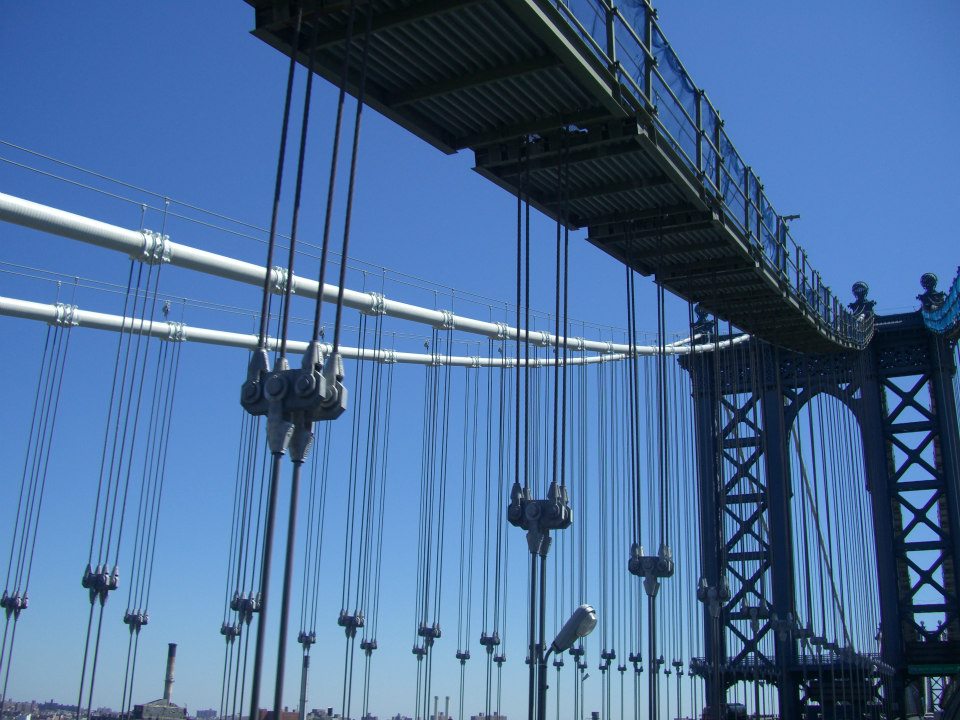 Madison Square Garden
So many famous historic matches have been played at Madison Square Gardens, while I would recommend booking tickets for a gig or a sporting event at the arena to get the full experience. If you can't quite afford this, you can tour the building at a much lower cost, however it won't have the same atmosphere.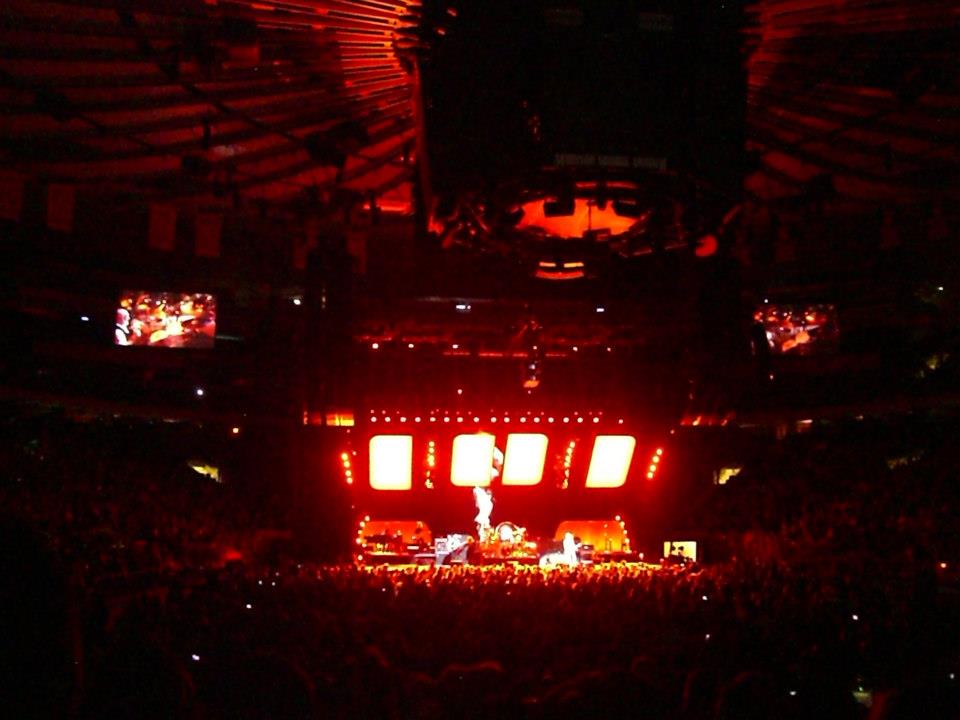 Ess-A-Bagel
Bagels have become a common part of the stereotypical New York diet due to a number of Bagel stores opening up all over, however arguably the best is Ess-A-Bagel. The queue is quite long and they hate it when you're unsure when you get to the front, so use that time to plan what you want. One thing that surprised me is that they don't and wont toast it, which is something you sometimes ask for in England (cultural difference). The taste of the fresh bagel is so good however that you really don't need it toasted.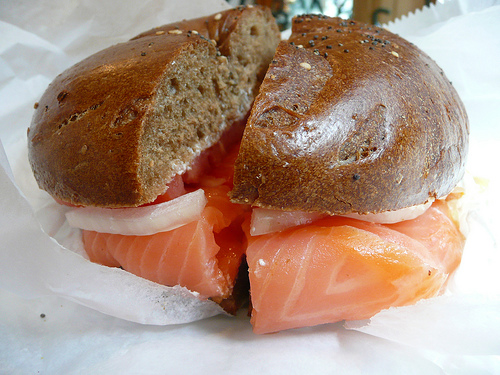 Grand Central Station
Host to a recent Flashmob event which rocked YouTube viewers by the millions, Grand Central Station is one of the most well known stations in the world, regularly featuring in Hollywood blockbusters. Take a minute, find yourself an area that won't have you knocked over by every commuter, and simply take in the illustrious architecture. If you're not big on architecture, Grand Central Station also has plenty of shops and food stalls to keep yourself occupied.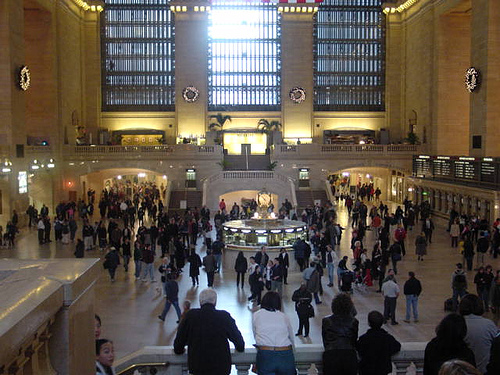 China Town and Little Italy
The food available in China Town and Little Italy is one of the main things pulling people towards the neighbourhoods, while these streets hold many festivals all year round. China Town will surprise you as to how packed the street gets, however Little Italy is a bit calmer and can be a good place to sit down and have a coffee.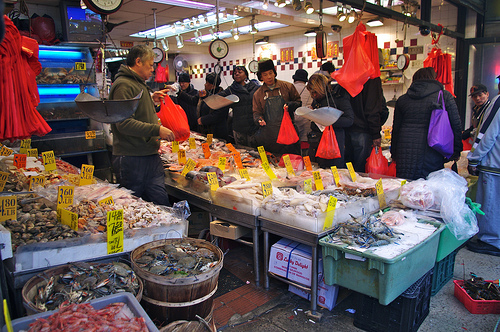 Central Park Zoo
Home to the characters in the animated film Madagascar, Central Park Zoo is a favourite for many people visiting New York as well as New Yorkers themselves. The zoo is open every day of the year (not sure about Christmas) while this should keep you occupied for a couple of hours, not long enough to take up a whole day, but a good start and you can go on to a musical or see the Empire State Building once you are finished.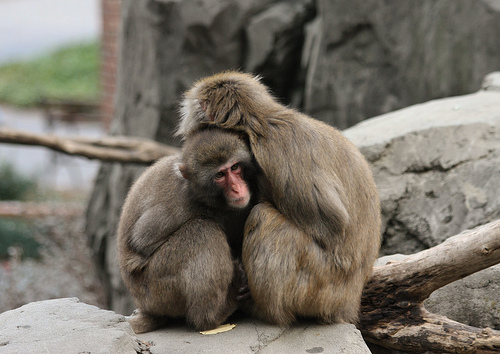 Empire State Building
The Empire State Building is over a quarter of a mile high, offering you a perfect view of Manhattan, providing you're not stuck behind 500 other tourists taking photos. This is definitely one to plan on a weekday during school term so as to avoid the dreaded crowds. Since its opening in 1931, over 120 million people have visited the Empire State Building and looked over the city to take photos you will cherish forever. So many films have included the image of the Empire State Building, but none are more memorable than King Kong, as he climbs up to the top of the building and swats the planes away.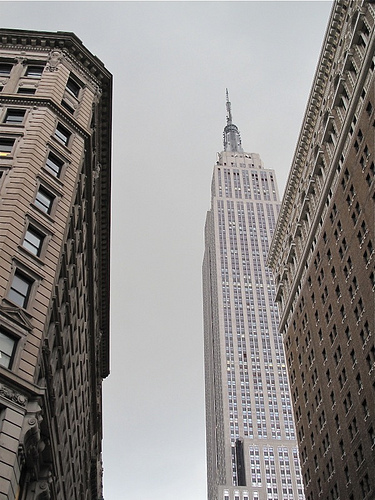 American museum of Natural History
The scene for Ben Stiller's comedy 'Night at the Museum', history museums are always my favourite as I loved dinosaurs as a kid. This museum will take a fair amount of a day to explore, while new exhibits are constantly being brought out to keep it fresh, since its opening in 1869.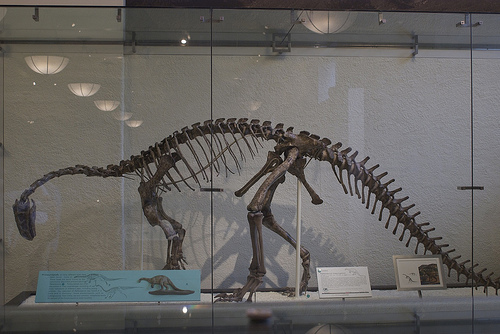 Ice Skating
During the winter months, New York becomes one of the most well known areas for ice skating and no one beats New York at Christmas. It would be recommendable however to not go for the most well known skating rinks in New York as they will be complete tourist traps.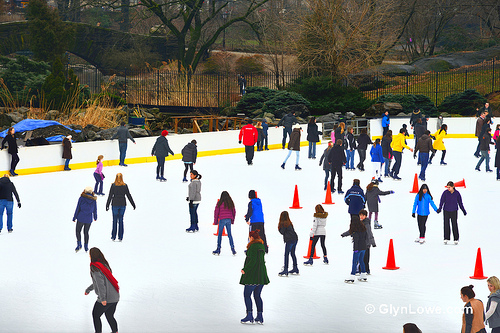 Watch a Show
I'm not big on musicals or shows, however I have always told myself if I was to visit New York, it would have to be Lion King. Make sure you book your tickets very early so they don't sell out, however you will have a wide selection to choose from, such as The Phantom of the Opera, Mary Poppins, Chicago, Wicked and Mamma Mia.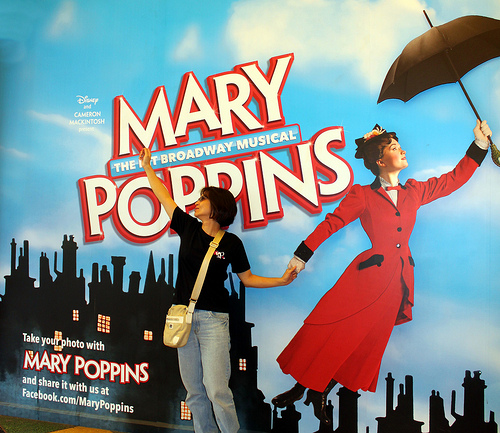 Ride the Staten Island Ferry
You will get a great view of the Statue of Liberty and Ellis Island, but the best part is that a ride on the Staten Island Ferry is completely free. Regularly used by commuters, tourists often miss this one as they wonder around aimlessly, spending more than necessary on bright yellow taxis.