2013 has been an amazing year for me, where I have been promoted, had great times with unbelievable friends and attempted to establish myself in the digital marketing industry by performing at a number of conferences. However most significantly, I have ticked off a number of items off my bucket list in regards to travelling the world. I have travelled across the UK to several places I've never been before, such as Bristol, while I also saw Dublin and Budapest. Yet the highlight has to be travelling across South America, as I'm sure most of my readers would no doubt no by my constant yapping about the experiences I had. Below are my top moments of the last year.
1. Machu Picchu
My trek to Machu Picchu took four days, however it was definitely worth the struggles as it was hands down one of the most impressive sights I have ever seen, while the adventures along the way added so much to my experience as I became great friends with everyone in my group. You can read about my adventures to Machu Picchu here.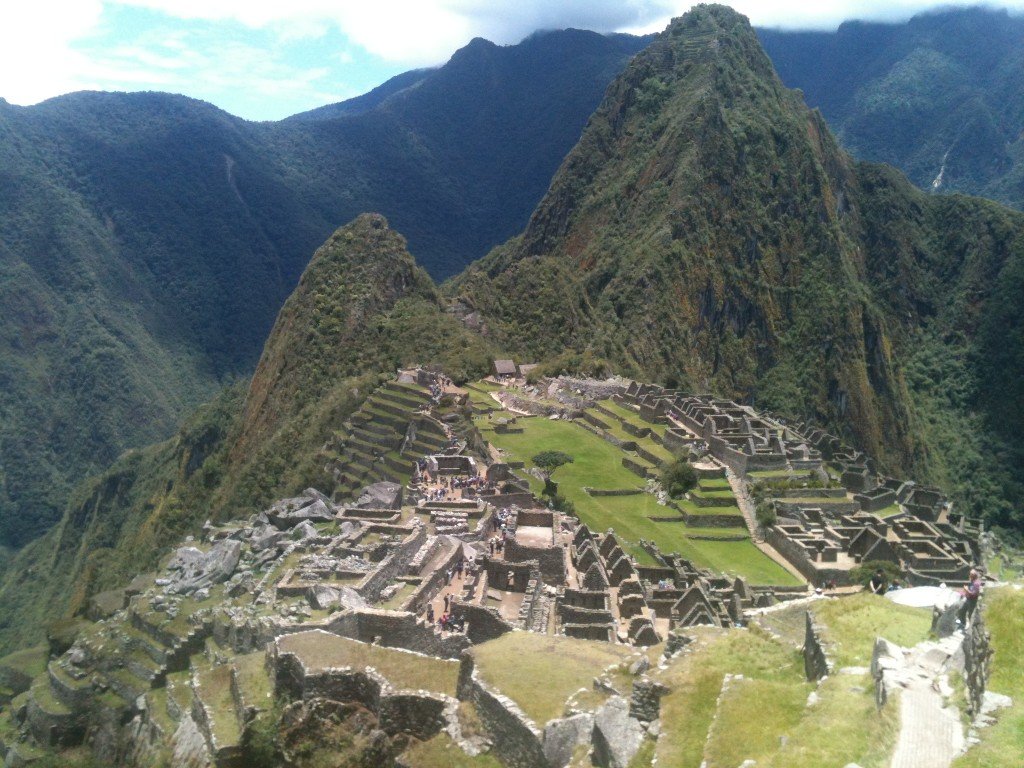 2. Biking Death Road
Biking down death road had me nervous for a good couple of days beforehand, in the knowledge that I have a full blown fear of heights. The concept of cycling down the most dangerous road in the world, on the outside so drunk drivers could fly past you while you are cycling at about 20 miles per hour over rocky roads knocking you left, right and centre seems completely alien compared to back home. Saying that, cycling in London isn't exactly the safest task! However I must say, this will stick in my memory as one of the funnest points in my life, influenced by being around a great group of friends I had made while travelling.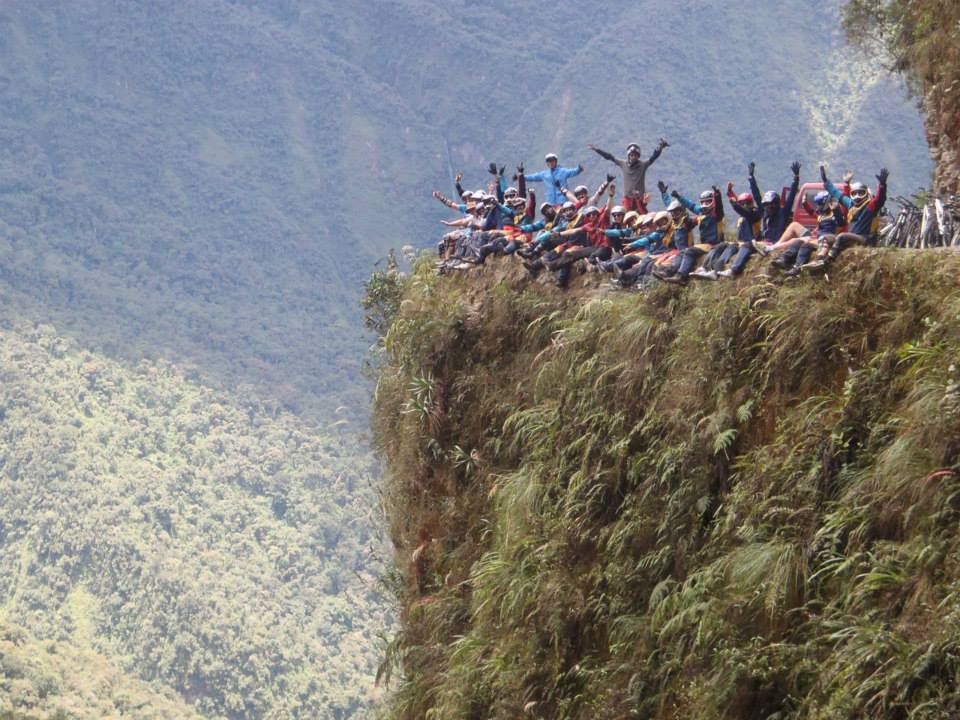 3. Drunk in Dublin
At the start of 2013, me and a group of mates headed off to Dublin for Steve's birthday, which was spent mainly circling the Temple bar area and the Guinness factory, as we did what we know best! It was a legendary weekend, while we are currently planning our next trip to Croatia for Steve's birthday, fast becoming an annual event for all of us. I was shocked by how expensive everything was in Dublin, especially a pint in a bar (often about £7), but this was one of those trips which I could never forget due to the hilarious moments that occurred, which I tried to summarise in a video below (however it might not be that funny unless you were there, my apologies).
4. Budapest With Kunal
Before taking up my new job post at Sitevisibility, I went on a quick long weekend trip to Budapest with my mate Kunal. From the calm of relaxing in spas and drinking coffee in stereotypical European cafe's to pub crawls and the complete mayhem that unfolded, this was an insanely good laugh. Possibly the most notable part of the holiday was coming back on the flight with a pierced nipple, which unfortunately was knocked out since then. Potentially my only regret is not going to the pool party as I naturally assumed it would be filled with dirty old men and over priced drinks, however apparently it was just the opposite. My main lesson, never listen to logic and always take the crazy option!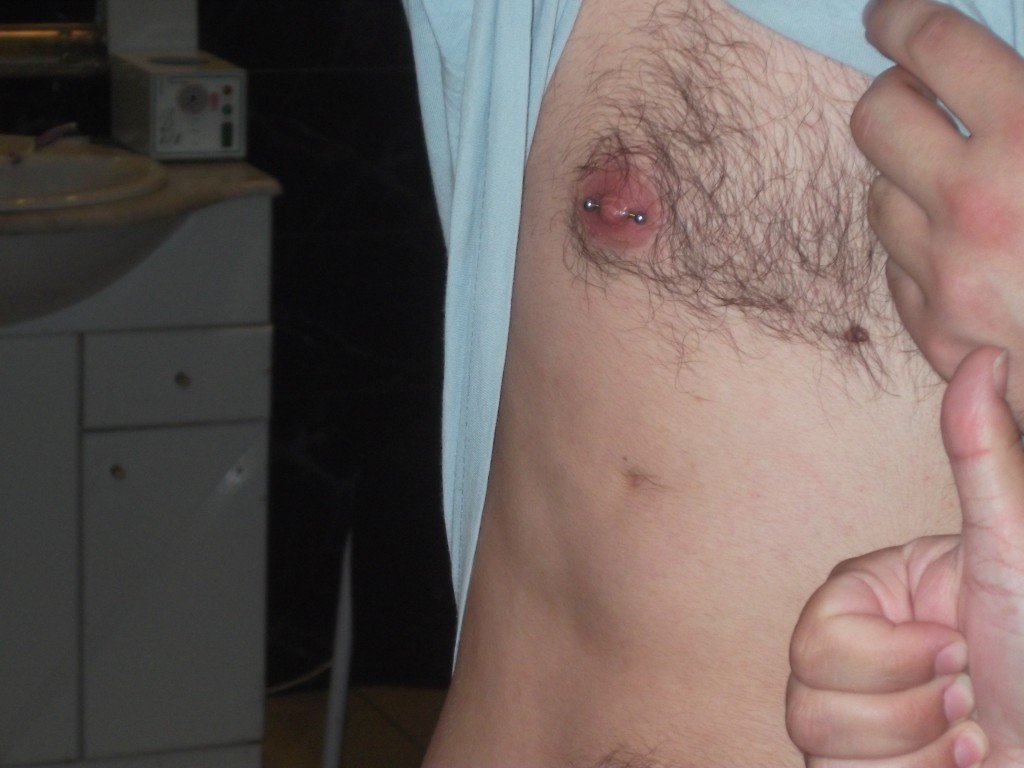 5. Iguazu Falls
Easily one of the most astonishing views you could bare witness to, I have always loved the water, filling my spare time with kayaking and swimming (whenever weather permits), so I knew before I even got there that this would leave me flabbergasted. I would strongly recommend visiting Iguazu Falls, however I will give one warning that you will then become pretentious and condescending when ever you then see another waterfall as nothing will compare.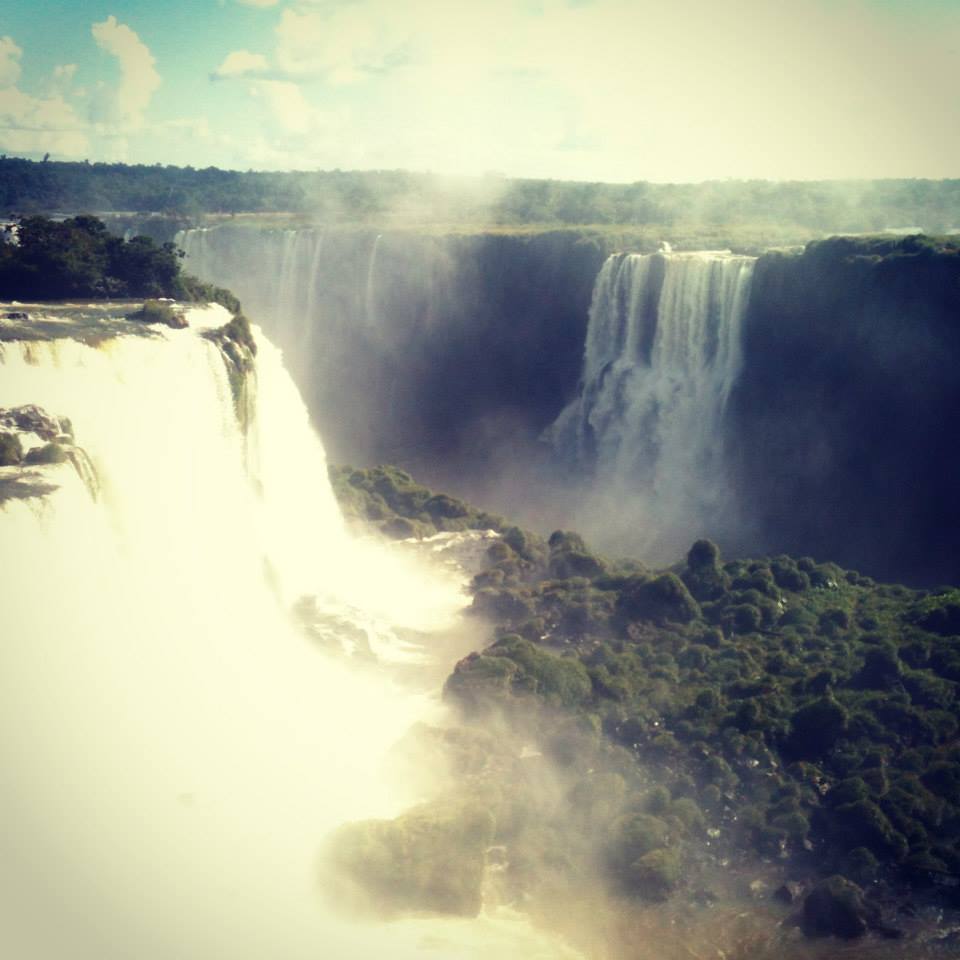 6. Salt Flats
Not just the moment where you get humerous pictures on the Salt Flats, the entire journey was potentially the best week of my life, thanks to some great friends in Lorenzo, Faye and Amanda. At times we burst into hysterical laughter, harder than I've laughed at any point in the last 10 years, turning me very much into a child again. Each picture offers a funny or artistic view, however for me, each photo offers a story and a memory (cheesy as hell but they really do). Plus, mooning in the background of the New Zealand's ambassador was a pretty good laugh.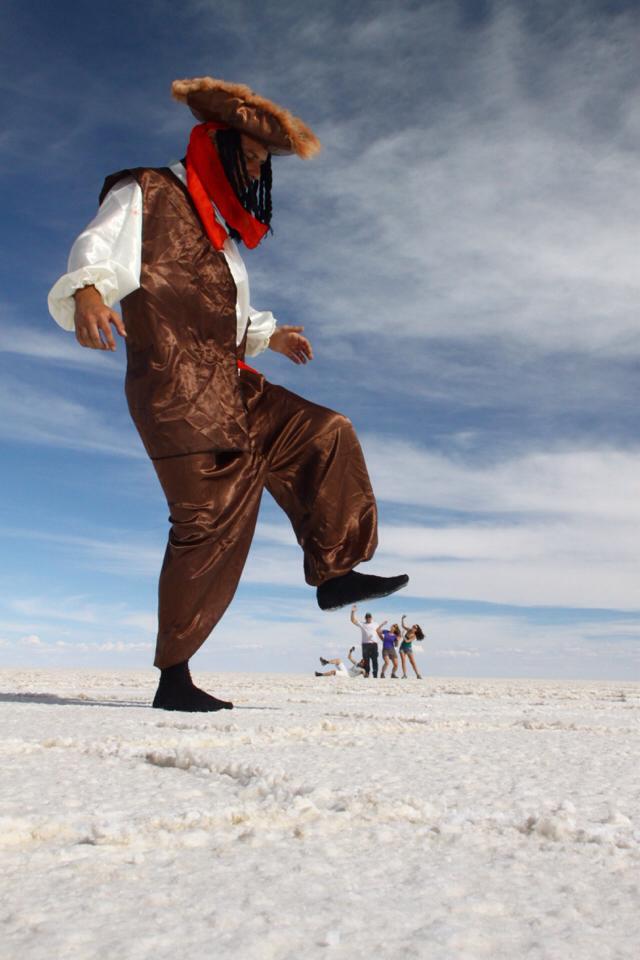 7. Saying goodbye to Directline Holidays
Hands down the best job I've ever had and, sadly, probably the best job I ever will have. With a team of complete nutters, we worked our asses off, however all had the maturity of 4 year old's in a sugar factory. I still have the slight hope, even if I realise it is unrealistic, that we will all work together with each at some point in the future. It was for the benefit of my career that I left and it certainly made sense financially, however I still look forward to the reunions with extreme excitement.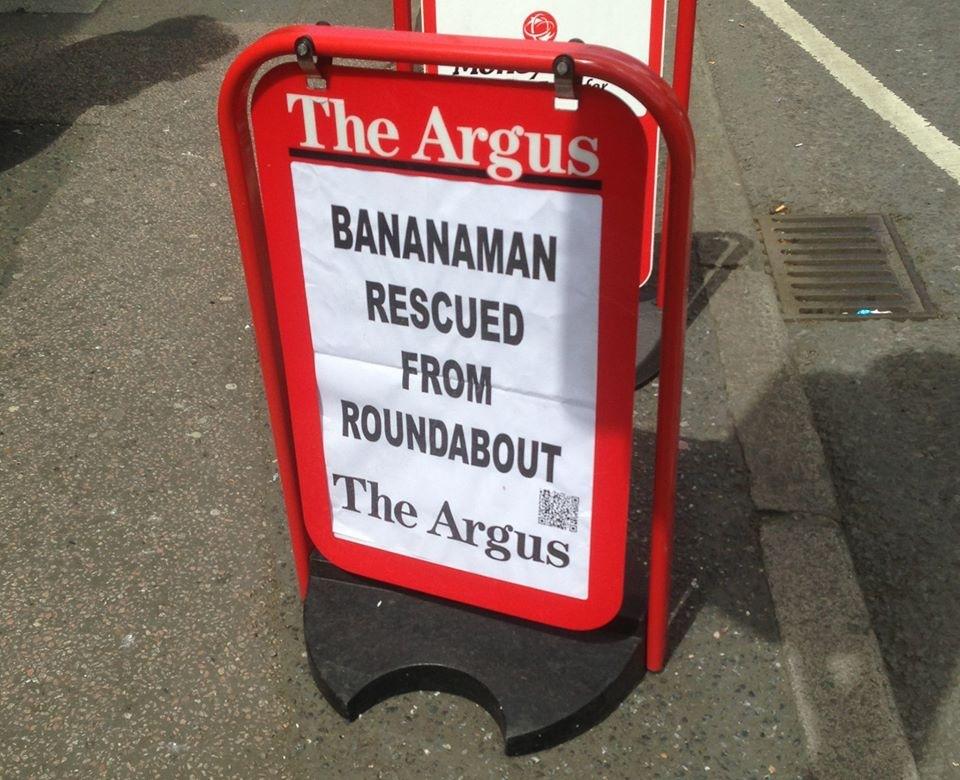 8. Running With Michelle
I'm never one to say no to a random event, so the moment Michelle came to my desk to ask if I would run for charity dressed as a superhero, my only thought was would it be better to go as Superted or Bananaman. I went with Bananaman! It was a great laugh, while we had some celebratory drinks after…starting at 11am and continuing till…well…11am pretty much!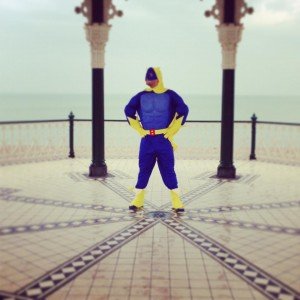 9. Sandboarding in Huacachina
Despite all the warnings about standing on the board through people with injured necks and painful stories, there was nothing that could hold me and Laurence back from giving it a good go. OK, we took a good few tumbles, but it was definitely worth it as it added a complete adrenaline rush to the trip. The trip was made even better by the fact that you are delivered to the right dunes via a dunebuggy which goes full pace over the edges, sometimes seemingly life threatening, however once again this just adds to the excitement as we went into quite girly screams of joy.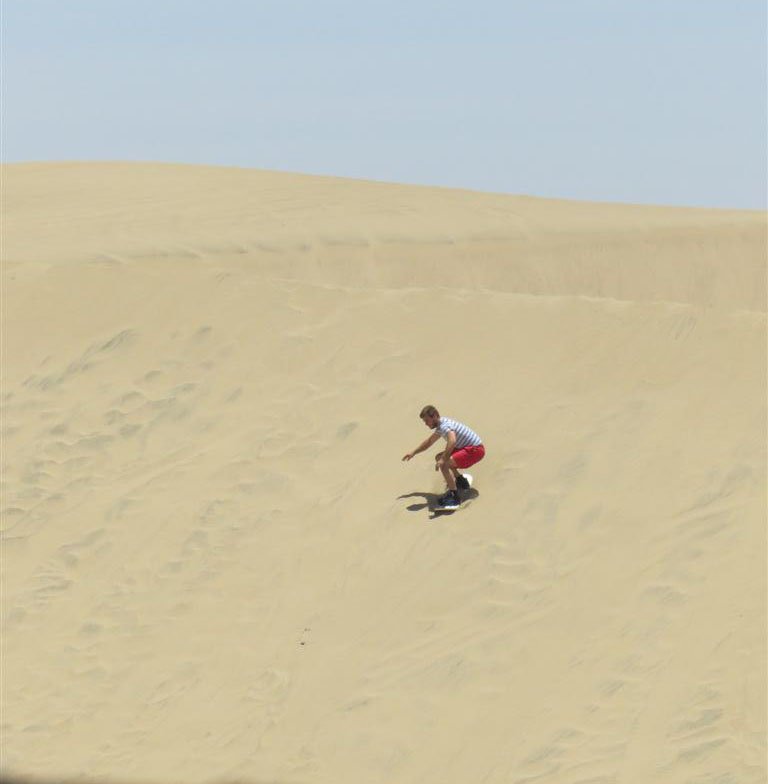 10. White Water Rafting
Number one on my personal bucket list, I have always wanted to try white water rafting and I can comfortably say it lived up to all expectations. I have now done it twice in the last year, however both were at level 3, therefore I have set a target to try level 4 at some point through 2014 (if you're interested in joining, let me know). I now have the difficulty of deciding what is number one on my list of things to do, however I think visiting Asia or Australia has to be right up there!