As you may have already seen, we stayed in the gorgeous Hotel Du Vin in Wimbledon just a month ago, however we always had it in our minds that we would love to stay at the Hotel Du Vin in our hometown Brighton. From our absolutely scrumptious three course meal in the evening, to our unbelievably comfortable sleep and our bathtubs to die for, have a read of our full review if you're thinking of visiting. Of course, if you don't fancy reading then you can also watch our video below. For clarity, we stayed in the Sea View Suite.
The Room
To describe the room as spacious would be a severe understatement. Forget swinging a cat in here, you could fit an entire orchestra in the room. Of course, the facilities are there to match the space, with a comfortable kind size bed near the entry, along with fine Egyptian linen, to allow you to drift off into a deep sleep.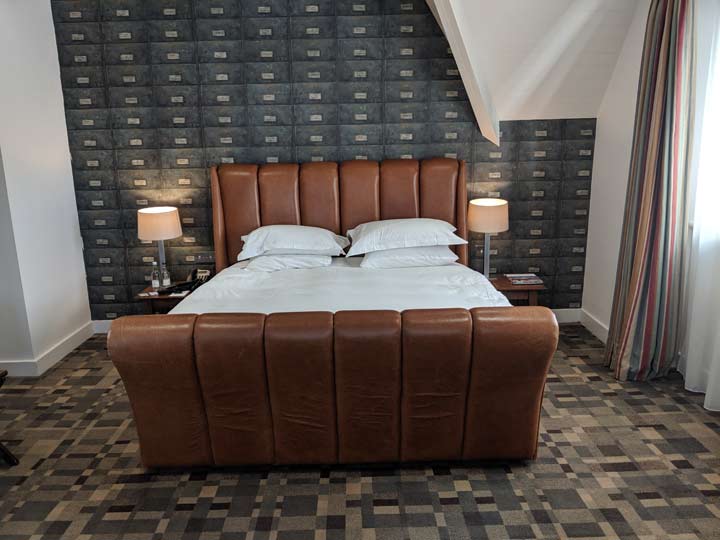 The bed faces a widescreen plasma TV which I'd have to guess was at least 40 inches. Seriously, we felt it was a waste watching trash TV on such an impressive screen, we kept on looking for movie classics to give it its true respect.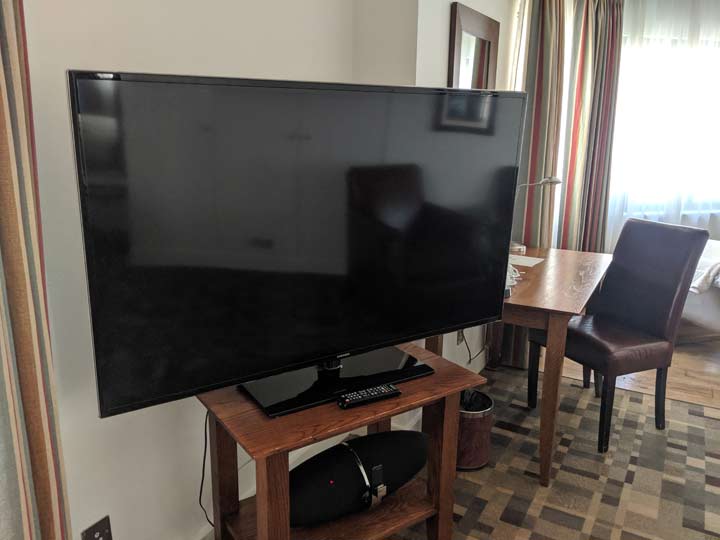 Just below the TV is a giant sound system, which you can plug in your device to play your own tunes. We didn't get a chance to give this a go, but it certainly look a very powerful system, just be careful not to deafen the neighbours!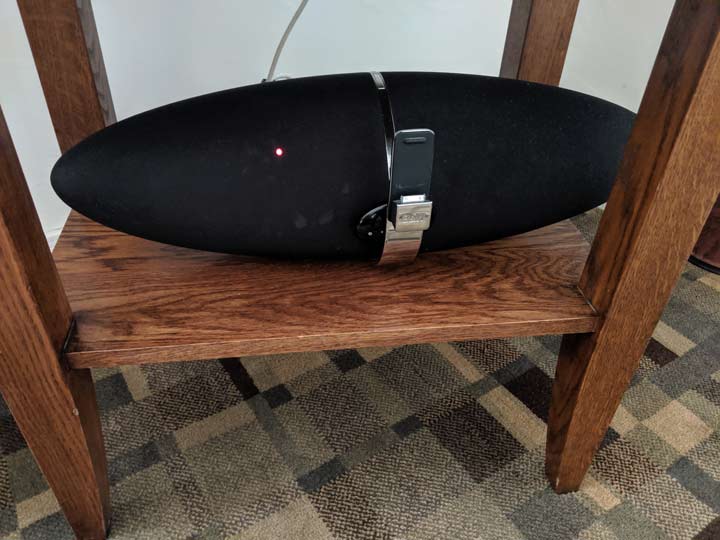 Not everyone is going to want to watch TV in bed, but once again you are completely covered, with two comfy armchairs placed along the wall allowing you a great view of the TV once swivelled round.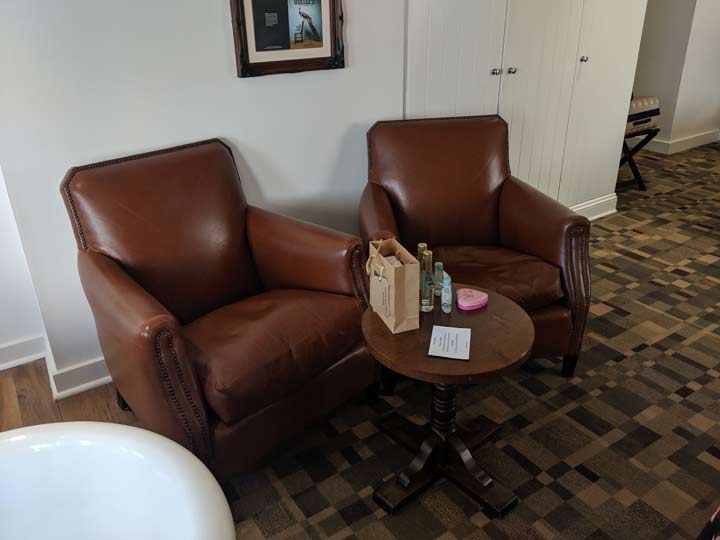 If you visit during the summer then you have a thermostat which is easy to control, allowing you to power the fans and cool down the room. On the other hand, if you visit during the winter, the room has under floor heating, meaning you're covered whatever the weather.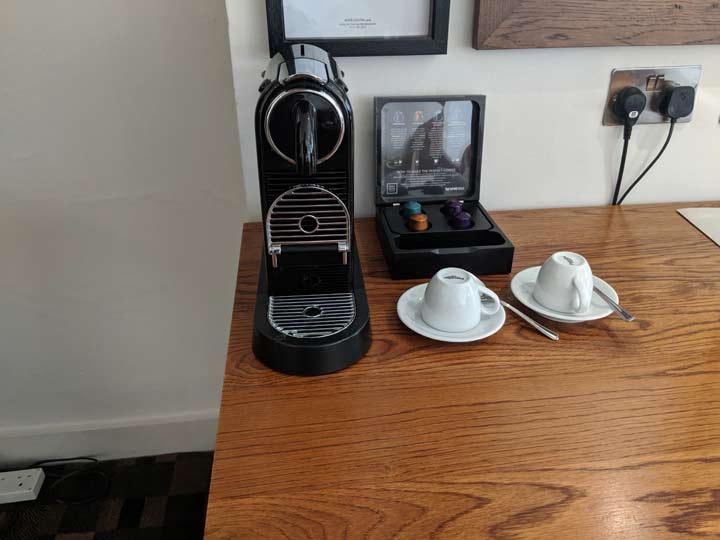 It can be tempting to stick your feet up the moment you get to your room, but there is so much to see and activities to try in Brighton, which is where the coffee machine comes in. You can opt for their traditional options, with tea and coffee available, but they also have an espresso machine with four pods on offer.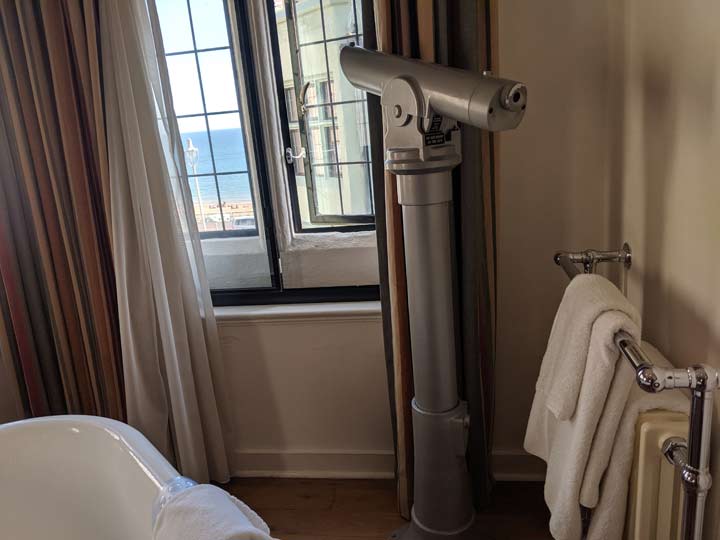 Perhaps one of the most unusual but eye-catching parts of the room is the telescope. I grew up a bit of a nerd for astronomy, so this instantly caught my attention and had me curious to give it a go.
The Bath Tubs
This should be the main image on the homepage of their website, the only image you need to see to ensure you 100% want to visit. Raquel had always dreamed of staying in a hotel room with a bath tub in the living room, but the idea of having twin tubs side-by-side gave her the happiest smile of all time.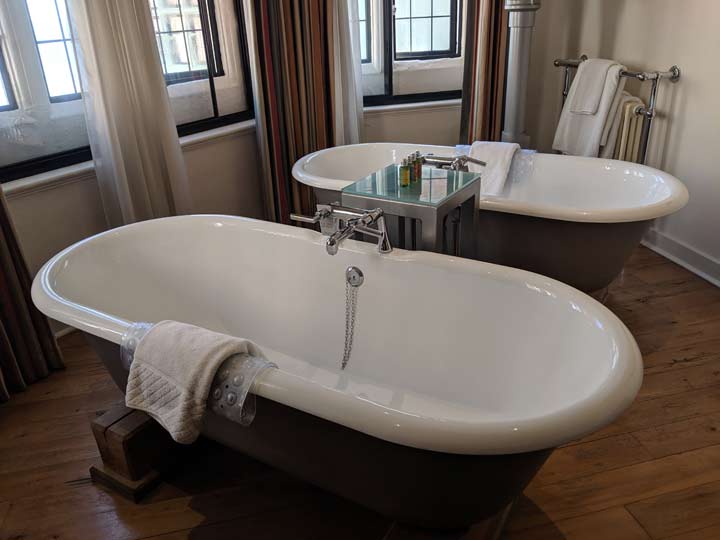 Of course, we swivelled round the giant TV screen so we could watch Love Island while relaxing in the bath.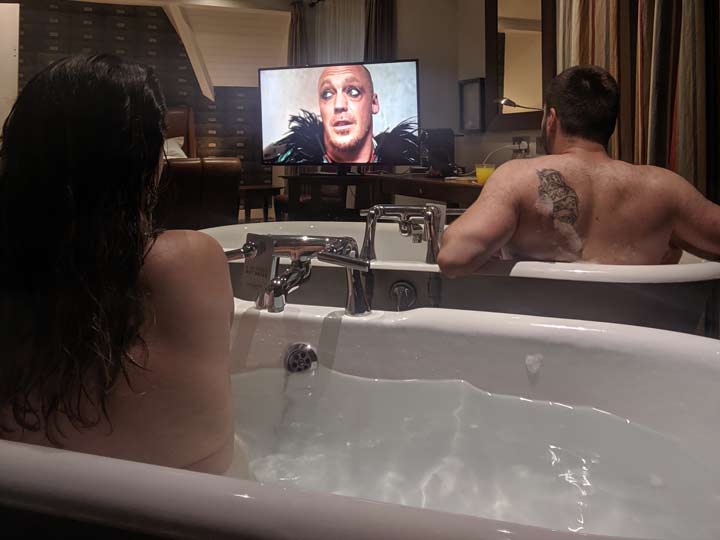 The Bathroom
I might be a solid fan of a bath, but I know many people prefer a shower, so this is for them. The bathroom is fitted with a walk-in monsoon drench shower, with easily one of the most powerful shower heads I've ever seen.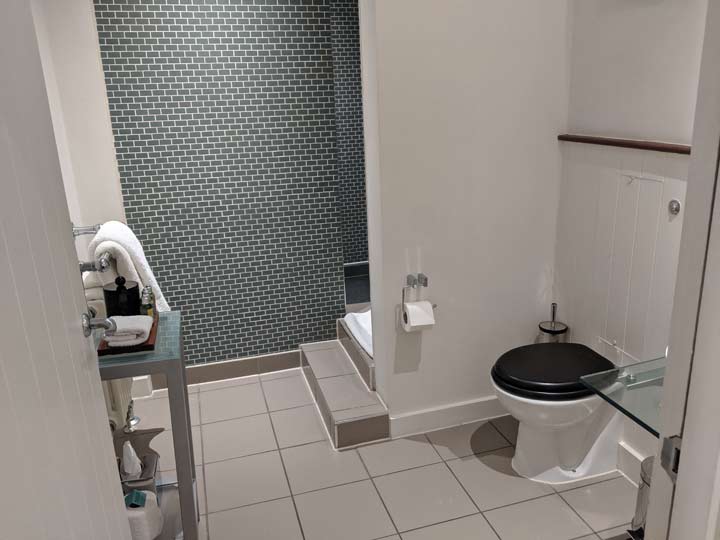 Whether you're choosing the shower or the bathtubs, both are fitted with plenty of the basics you need, including shampoo, conditioner, body lotion and shower gel. Of course, if you run short, don't hesitate to ask the incredibly friendly staff downstairs who would be more than happy to provide you with some extra.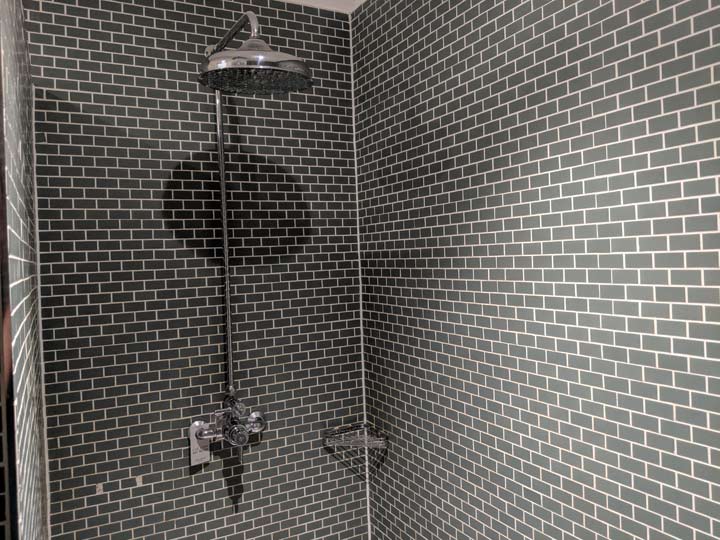 Dinner At The Hotel Du Vin Brighton Bistro
Located near the front of the hotel is the Bistro where you can head down for some dinner and also your breakfast in the morning.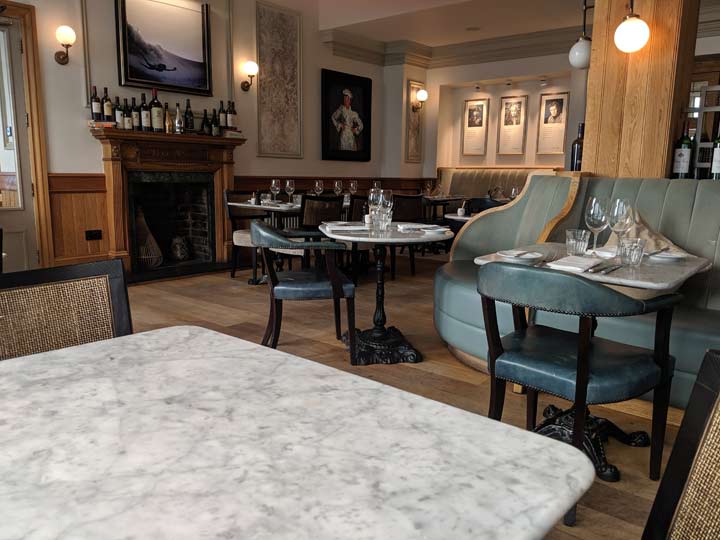 You can either choose something off the À la carte menu or you can pick from the Prix Fixe Menu. This allows you to either pick 2 courses for £19.95 or 3 courses for £24.95.
The starters included:
Mackerel rillettes – blackdown gin cured cucumber carpaccio and horseradish cream
Roasted pear, Sussex blue & caramelised pecan nuts with basil vinaigrette
Old Sussex cheese and ham hock croquettes, with aioli, rocket and parmesan salad
Both myself and Raquel are huge fans of croquettes, therefore there was only going to be one outcome here.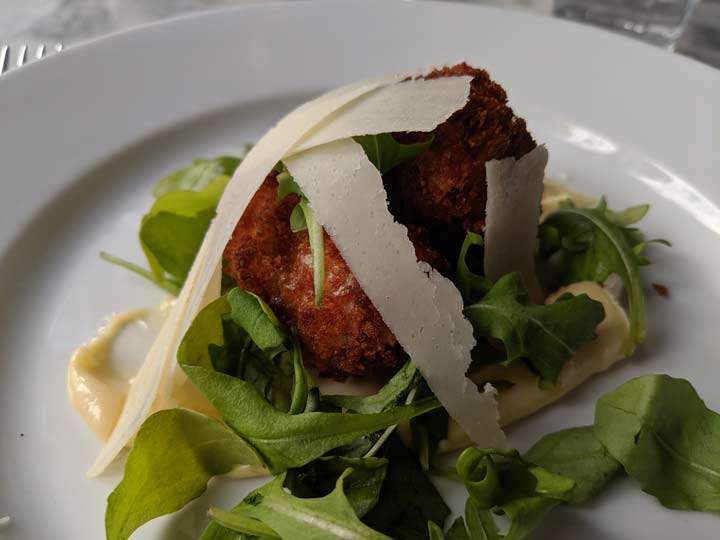 For the main course, you could pick from:
Stuffed portobello mushrooms & grilled high weald organic halloumi, with spiced cous cous and Arrabiatta sauce
Hepworth pullman beer battered haddock, sweetcorn and pea fritters and shallot velouté
Free range pork chops, marinated in wooden spoon honey, black olive and wholegrain mustard mash and rosemary jus
I chose the portobello mushrooms, which lived up to my expectations and beyond. Who can say no to halloumi? The combination of the halloumi over the mushrooms with the arrabiatta sauce adding some spice was just perfection personified.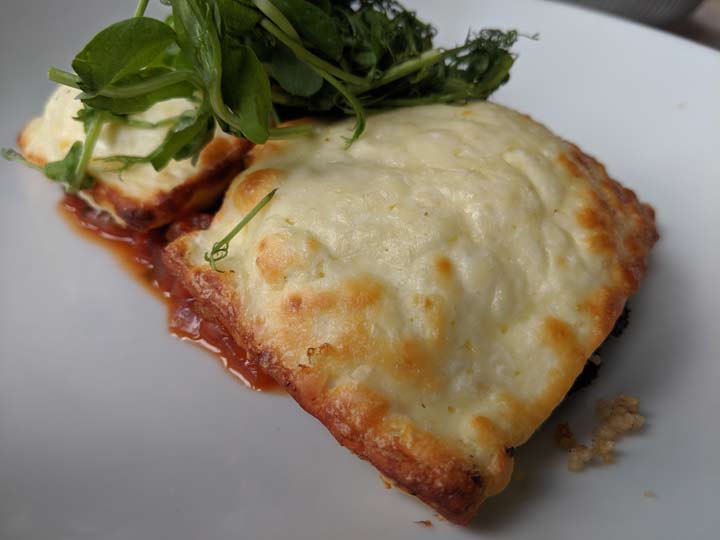 Raquel chose the free range pork chops, which we both agreed were cooked to perfection, but that the halloumi dish was a clear winner.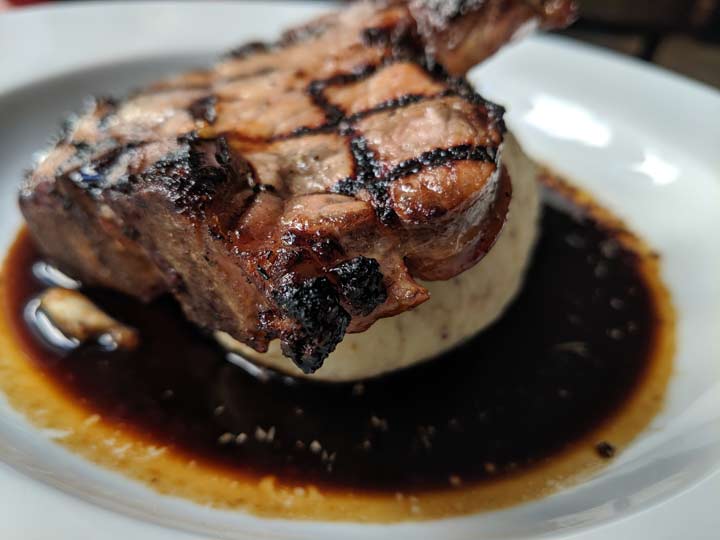 For the desserts, the options were:
Sussex camembert, fig chutney and Peter's Yard crispbread
Ridgeview Cavendish sparkling wine & strawberry millefeuille, white chocolate crème pâtissier
Mojito loose leaf bird & blend tea vanilla cheesecake with mango coulis and lavender tuile
Raquel chose the camembert, a great warm cheese which tasted great on the crispbread.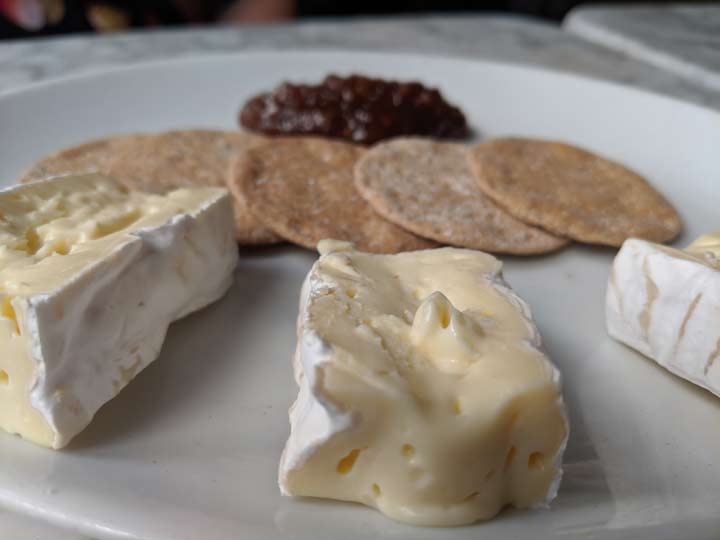 I chose the cheesecake (I see cheesecake, I'm happy) and again I came out on top. The bad side to this is I did have to share some of my cheesecake. Next time I might pretend it tastes terrible so I can sneak off with it all.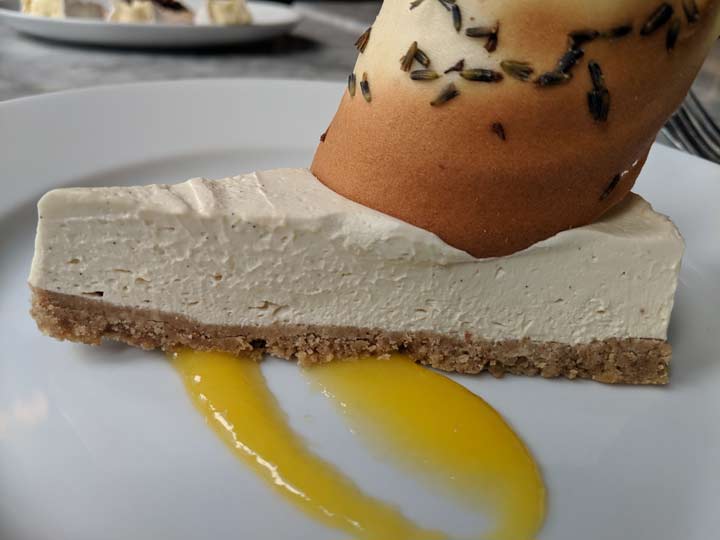 Before you start your meal, you will be brought ciabatta bread and butter. Also, if you're not sure which wine to opt for, their staff are trained to know exactly which wine would be the perfect accompaniment for your dish, so don't hesitate to ask, we were very happy we did. You could even get a different glass for each course, ensuring you have the best match-up.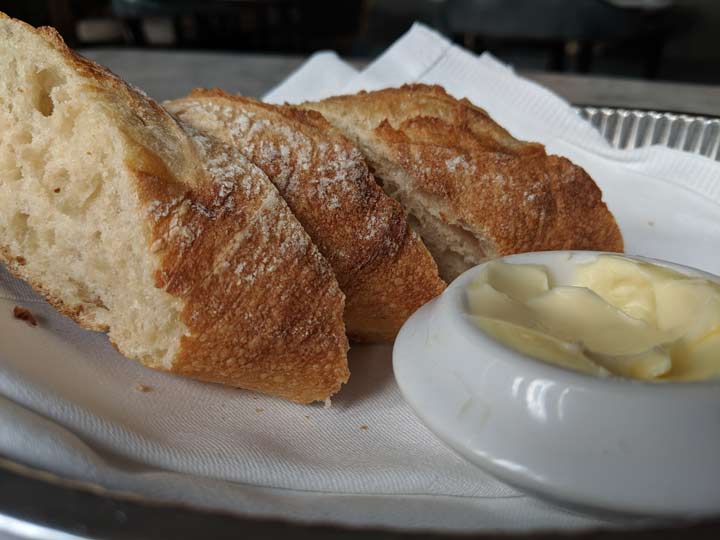 Breakfast At The Hotel Du Vin Bistro Brighton
You have three options to choose from, based on your budget and how hungry you are feeling.
Light breakfast, coming in at £8.95, which offers you cereal or toast, juice, tea or coffee served to your table
Classic full breakfast, the most premium option at £16.95, which includes the Country Table, a basket of toast, tea or coffee and a hot breakfast choice, of which there are several to choose from
The country table, which is the same as above but without the hot breakfast option, coming in at £13.95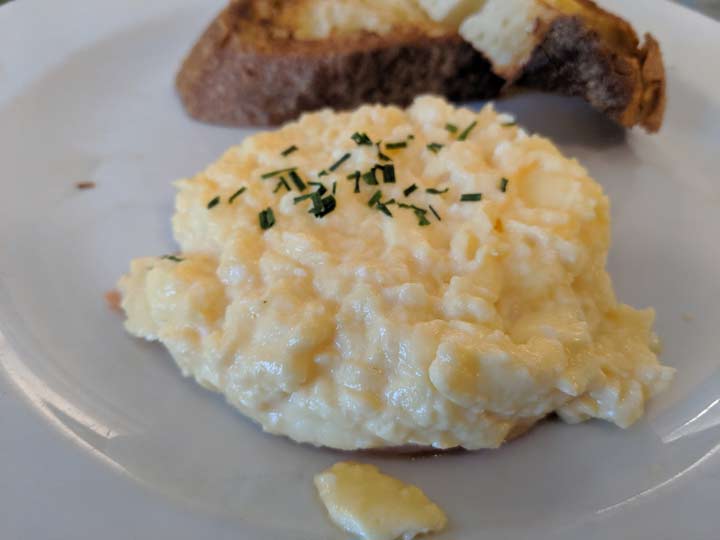 The country table included a variety of different juices, all tasting extremely fresh. You also have a selection of bakery options, including pain au raison, croissants and pain au chocolat. You can also pick from several cereals, as well as Collective Dairy yogurts.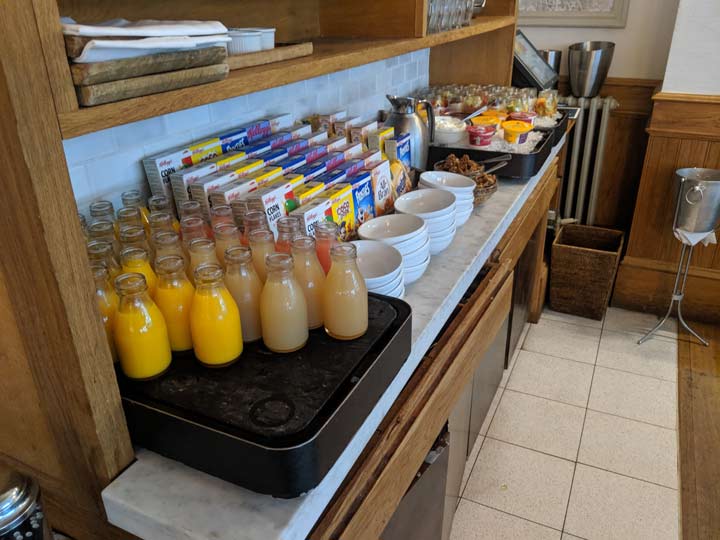 One thing that is personally really important to me in the mornings is that they make a great cup of coffee and my latte was spot on. Not everyone will understand, but without a good cup of coffee I just don't feel right in the mornings.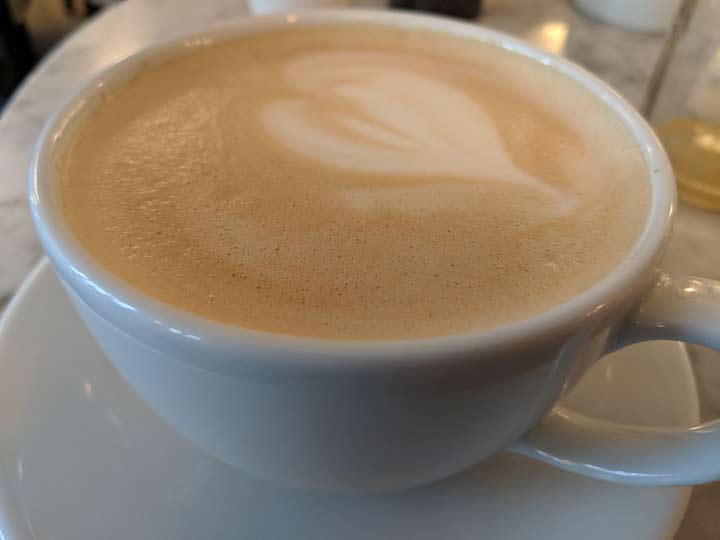 The Courtyard
As with any decent hotel, the Hotel Du Vin in Brighton has a great bar allowing you a few drinks in the evening. However, something I do really like is the courtyard, a great place to soak in some sun and enjoy a pint after a full on day of activities.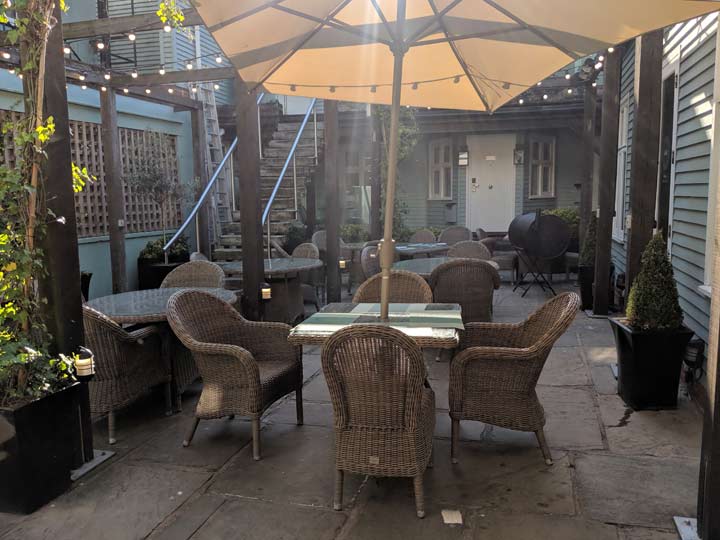 You can easily access the courtyard from the rooms through the side door, while you can walk straight out onto the street, through the famous archway and then you're a mere minute from the beach.