One of the top benefits of living in Brighton is the giant amount of local events, from the cinema that is setup every summer on the beach, to the absolute bizarre at the Fringe festival. On Friday 5th June I got an invitation to visit the Peter Joannou Male Grooming barbers, also known as the Singing Barber, for a complimentary haircut, a face buff, cocktails and a few songs.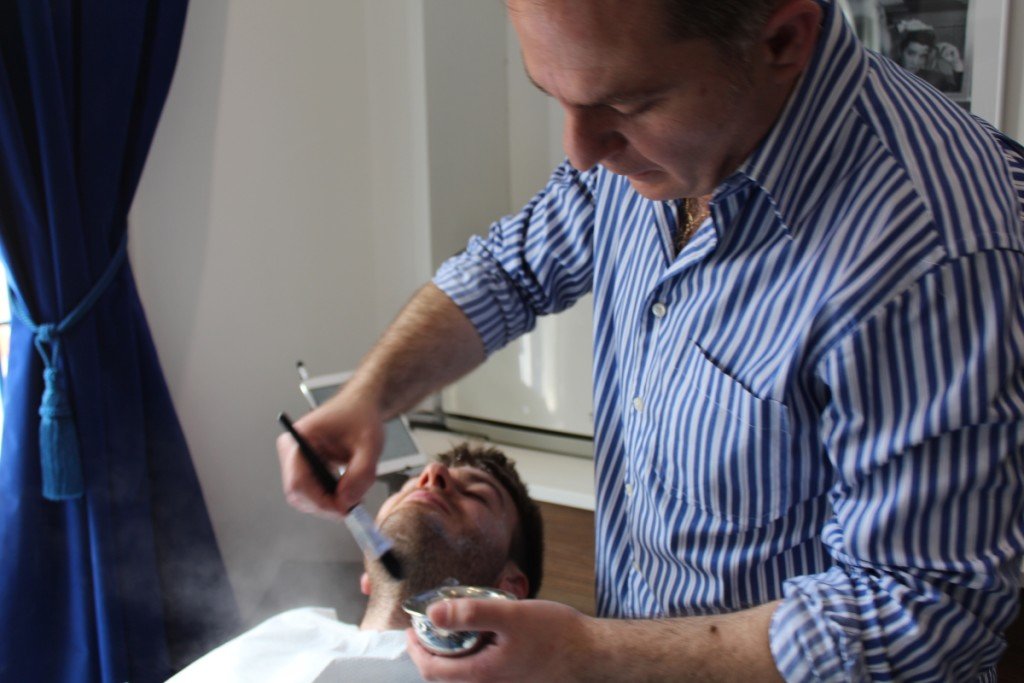 I have to be honest, I've previously been guilty of sitting silently during haircuts, even sometimes falling asleep in the chair! However having someone sing Ray Charles and Frank Sinatra was a completely new experience, definitely one that I could get used to! It felt like how the other half must live, receiving a personal singing performance while getting your hair done, with a cocktail in hand and a smile on my face. People singing can sometimes be an awkward point if they don't have the voice to back it up, but Peter DEFINITELY had the voice to back it up! He's an incredibly talented singer and often opens up the windows during Brighton Fringe and performs for everyone, gathering audiences in their hundreds.
The cocktails provided were all from the Twisted Lemon, a great cocktail bar just round the corner, all with their own personalised titles, matching famous singers names. The singers were all Peter's favourite performers, whom he offered as a song choice from his book.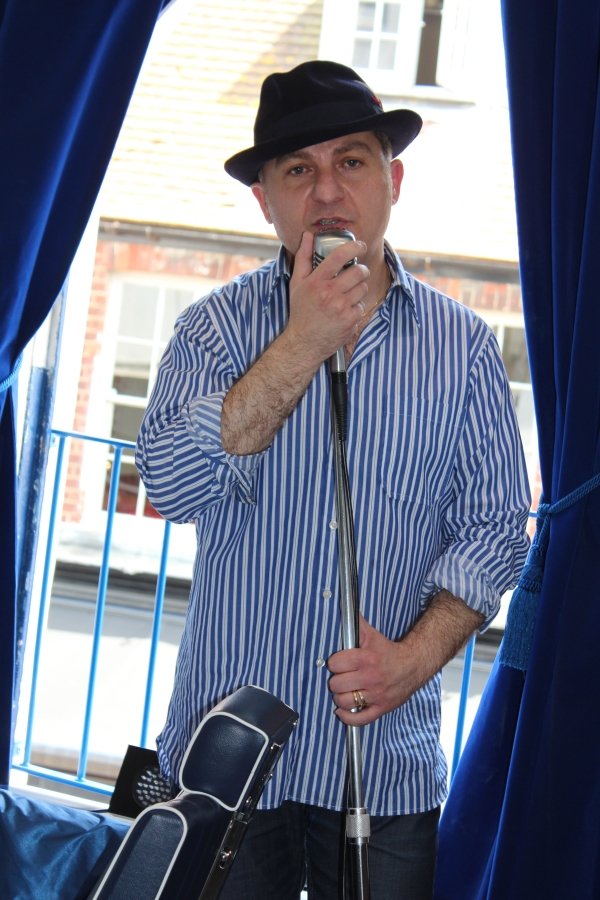 One factor that floated through my head was whether your concentration would drop when focusing on singing as well as cutting hair, but he seemed to be very talented at multi tasking, offering me a hair cut I was happy with walking out the door. This might not sound like a big deal, but 50% of the haircuts I've had in my life, I've walked out the door feeling complete regret, however Peter helped shape my hair exactly how I wanted it.
Following on from the hair cut came the face buffer. This isn't something I've ever had before and probably wouldn't have previously considered. This was actually something I would definitely go for in the future, however probably not on my lunch time, it was dangerously relaxing, making it impossible to return to work. It felt like a face massage, leaving me dopy eyed and smiling even more.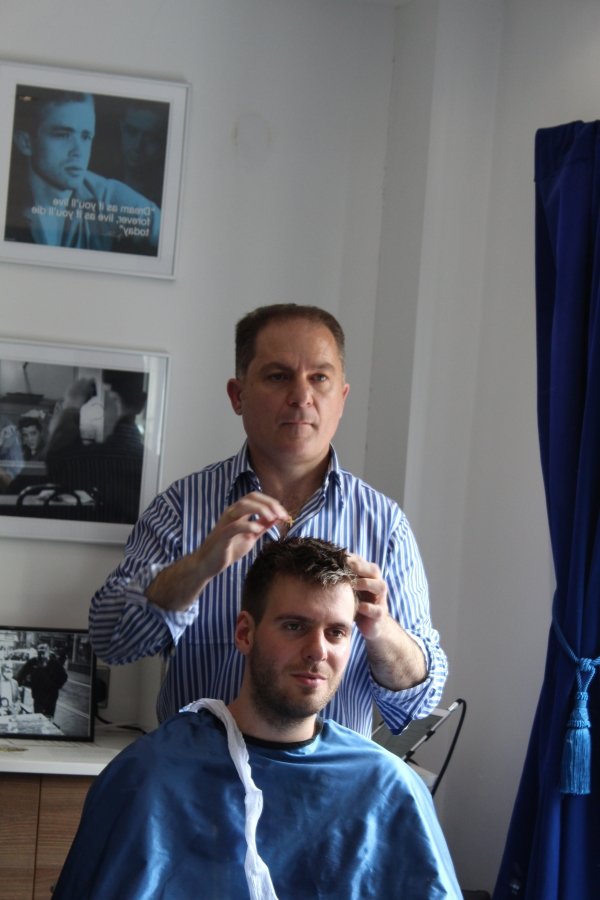 His attention to detail is also top notch. There were no stray hairs, while he even offered to level out and slightly shorten my eyebrows, something I've never had before but it now makes complete sense.
You aren't just paying for a haircut when you visit Peter Joannou's Male Grooming barbers, you are paying for the experience, one which will make it impossible to ever change hairdressers in the future. I know where my next cut is coming from!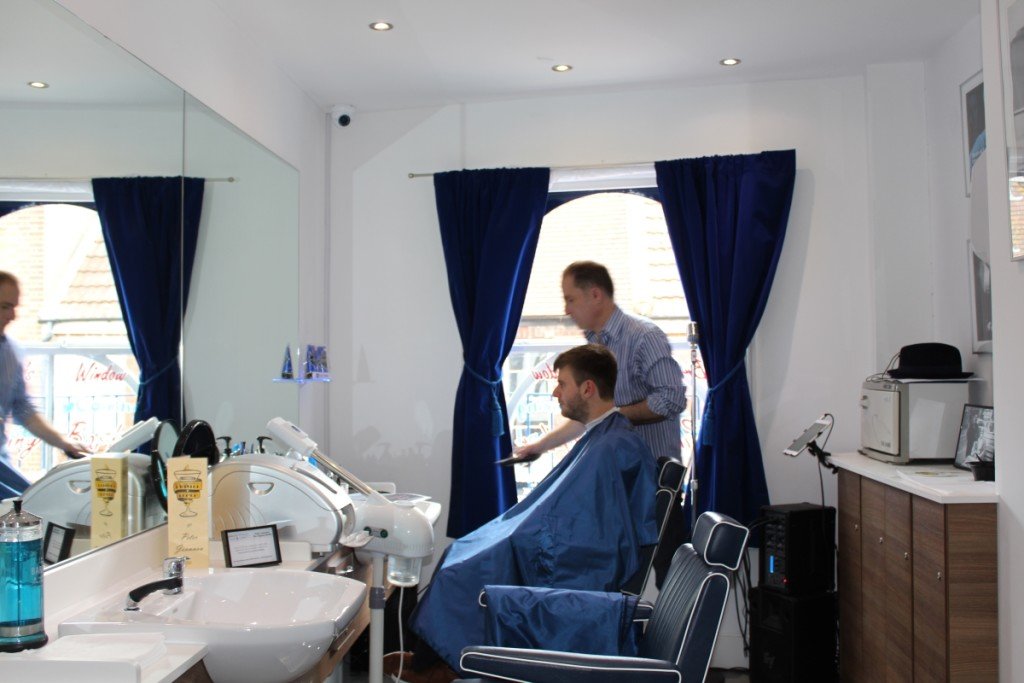 If you were interested in visiting Peter's salon, you can find further details at http://www.peterjoannou.co.uk/.
Opening Times
The Singing Barber's is actually open 7 days a week. The opening times are below:
Monday 9:00 a.m. – 5:30 p.m.
Tuesday 9:00 a.m. – 5:30 p.m.
Wednesday 9:00 a.m. – 5:30 p.m.
Thursday 9:00 a.m. – 6:30 p.m.
Friday 9:00 a.m. – 5:30 p.m.
Saturday 9:00 a.m. – 4:00 p.m.
Sunday 10:00 a.m. – 4:00 p.m.