My dad was celebrating his big 6-0 this year, so we began planning a few months ago on how to make it an unforgettable weekend. Fortunately for me, it was decided it would be celebrated in Brighton, meaning minimal travel time for me!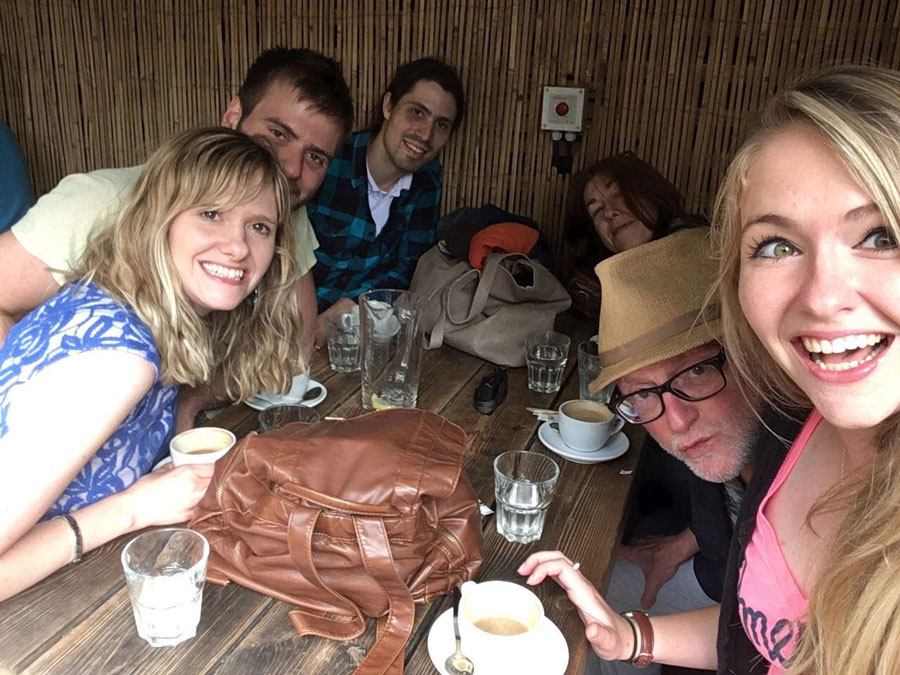 We hired out a room on Airbnb, which was simply stunning. It was the house of an artist, so the walls were coated in brilliant pieces, but it was a family home, meaning we didn't have to spend 90% of our times worrying about potentially knocking over a priceless jar.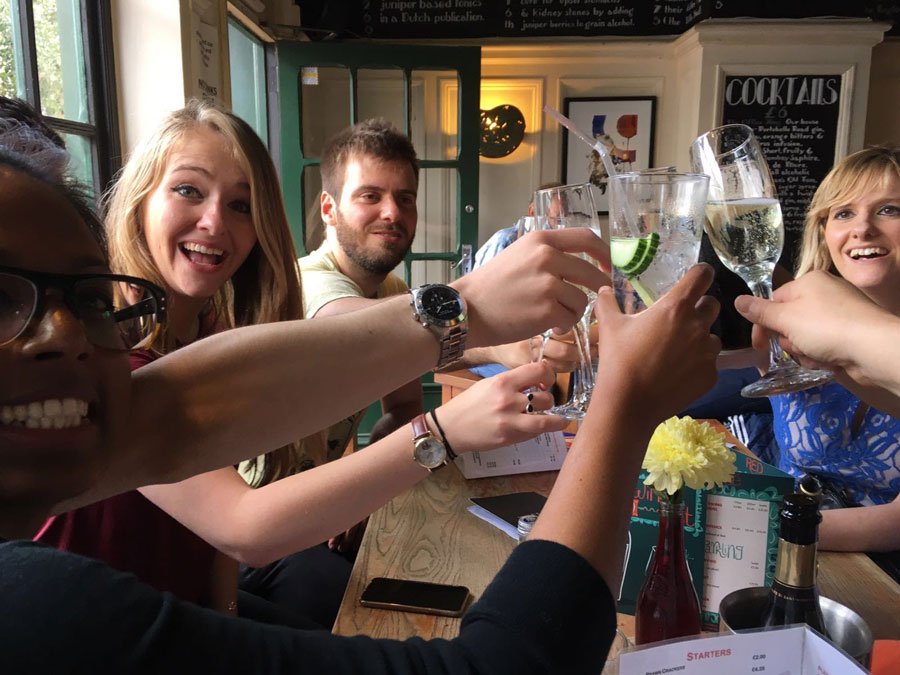 We started the day in typical fashion, with a Pimms and lemonade (filled with plenty of fruit). I couldn't think of a better way to start a Saturday! As we all gathered together and sorted out the parking, we then headed towards the Office, a Brighton based pub, located in the North Lanes (Laines…Lanes…Ah I can never remember). This pub has the greatest Thai food in the UK, so definitely give it a try if you've never been there before.


Alongside our food we had a few glasses of prosecco before agreeing to head off towards the golf course. A sudden thunderstorm stopped us in our tracks however, as our group desperately clung to the walls. As we looked through the window, we realised we had completely coincidentally stopped at another pub. Well, it would be rude not to go in!
Katherine bought in another big bottle and we played a game of Waterfall. That's right, it was midday with my family and we were playing student drinking games, ah yer!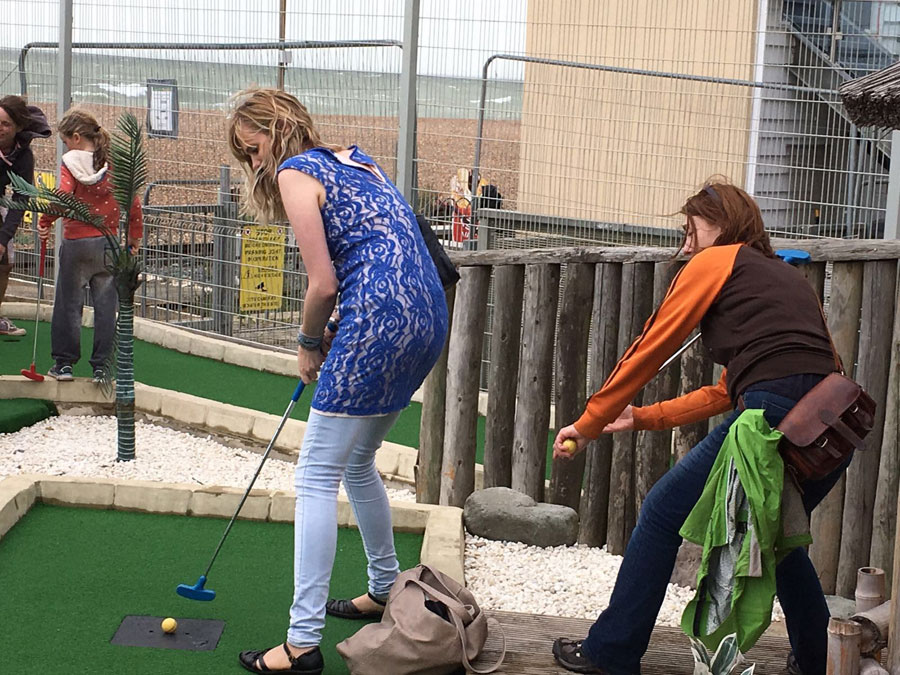 None of us realised how far down the 'Jungle Rumble Adventure Golf' course was, as we walked almost the entire way to the Marina. Alright, that isn't too far, but we had several glasses of prosecco in us by this point.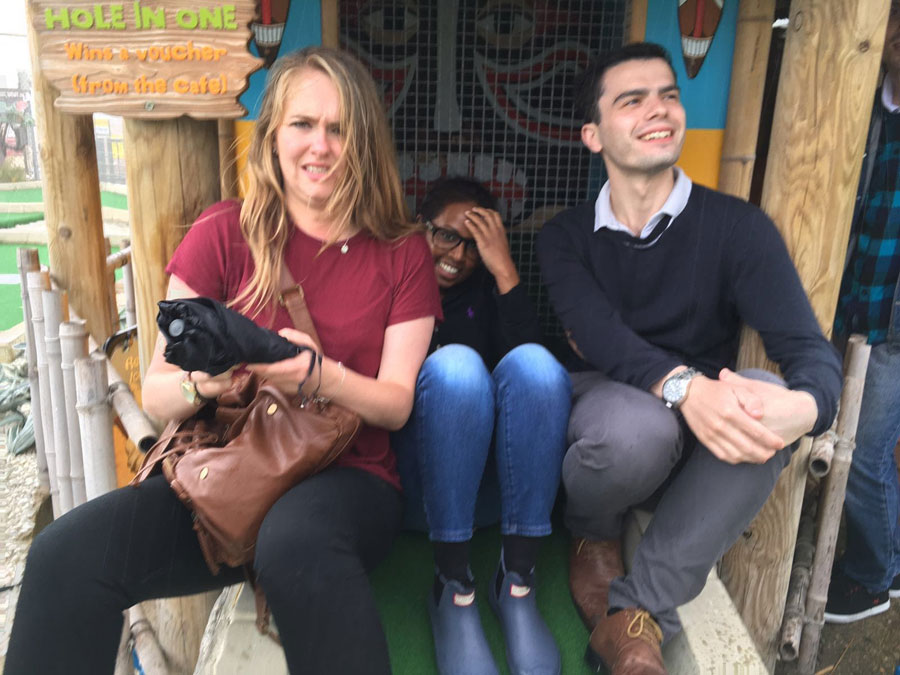 The course was amazing fun. I don't have an inch of golfing talent in me, but it doesn't stop us having a laugh. I guess the problem we faced was that none of us were taking it serious at all, while we were quickly approaching our booking at Regency.
The Regency is a well known sea-food restaurant. Not exactly my cup of tea, but it was directly opposite the i360, which was our next port of call. I was stuck looking through all these fishy dishes when I finally hit the jackpot, a meat grill! Basically loads of different types of meat dumped onto a plate, now you're talking my language. Plus we washed it down with another cheeky bottle.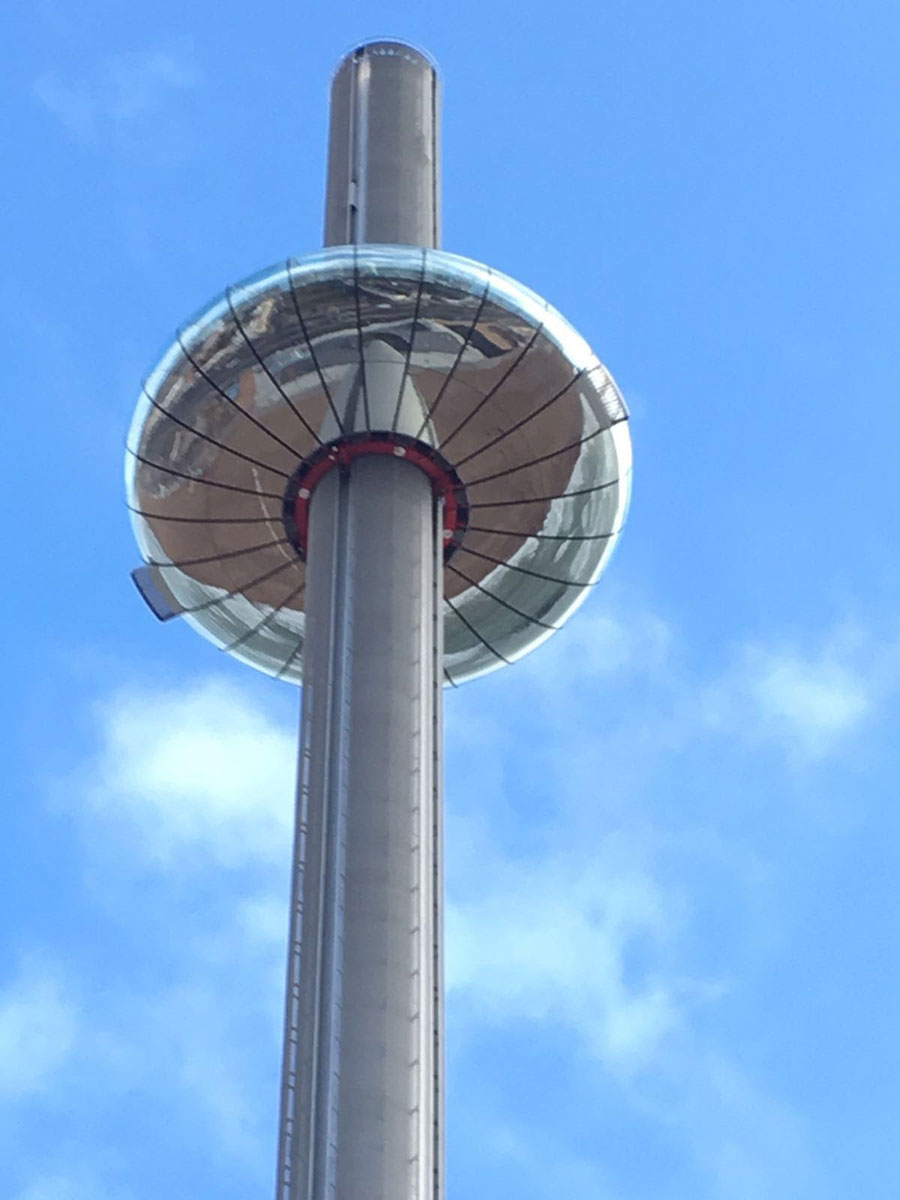 The i360 really lived up to the hype. I wasn't so sure about it when it was being built, seeing as the wheel in Brighton was a massive disappointment. However this one got incredibly high and it did offer great views of the city I lived in. I could spot my flat perfectly, while you can head to the other side to look at the burned down pier.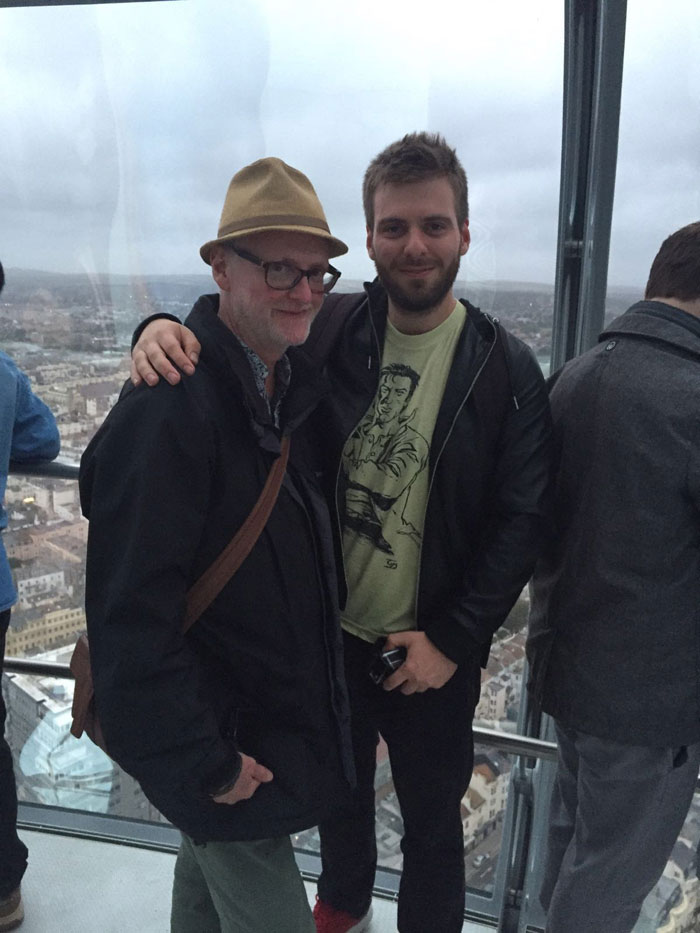 The i360 had a bar on it, we didn't buy anything but I thought that was interesting as most pods for these sorts of attractions fail to offer this. The fear of heights fortunately never kicked in, as it does when I normally reach these kinds of heights (I flew to close to the sun), however it could have been the alcohol confidence.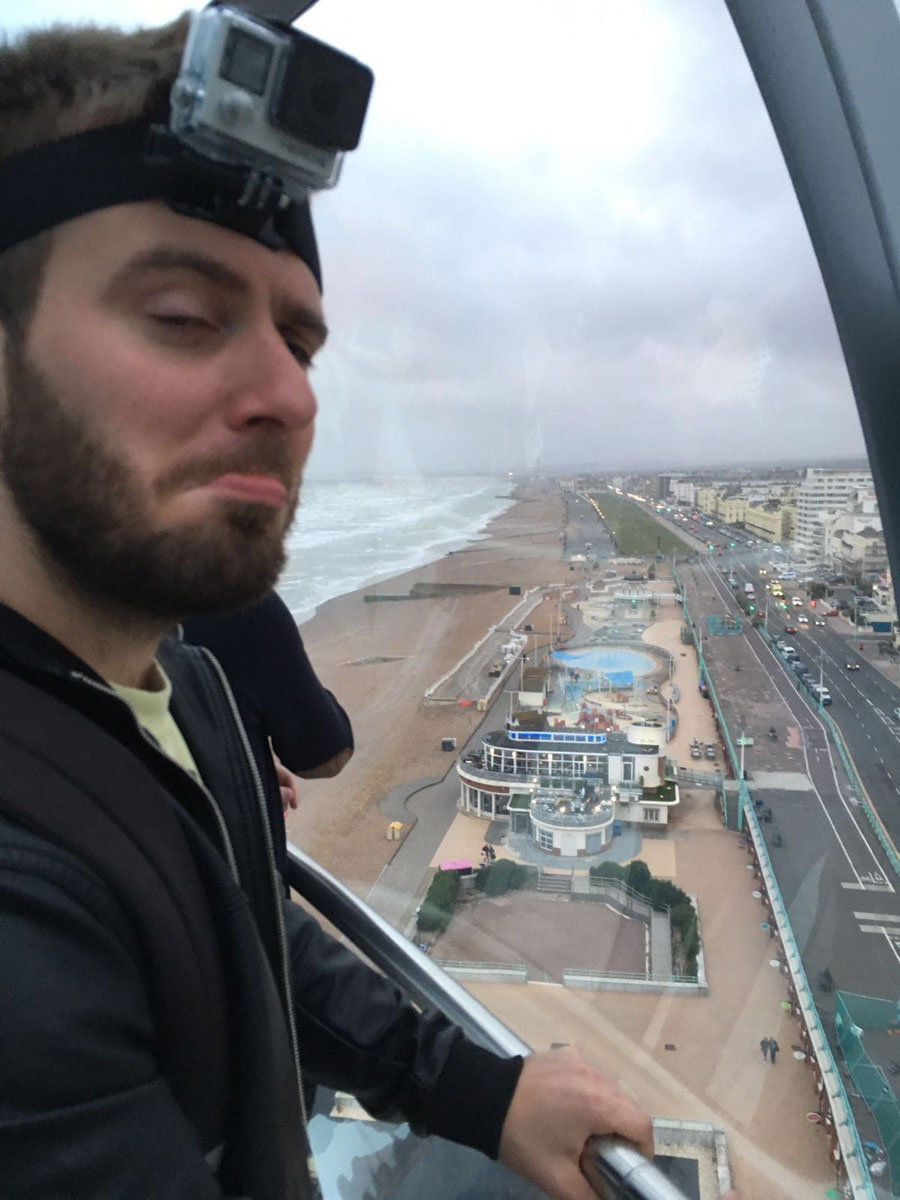 Once we landed, we collected the others from the Pier, where they had been gambling my two pence coins, and we took a cab back to the house. Hey cabs, you remember them, the form of transport we used to use before Uber came along. You know, with the racist drivers, the dangerous driving and the bad attitude. I wonder why they died out!
We ended up playing games all night and drinking half a dozen bottles, while the night ended perfectly, as we watched Mo Farah win the gold medal in the 5,000 metre race. This was the final weekend of the Olympics and we had become truly hooked, witnessing the rare sight of a British sportsman actually dominating their field. We had seen it constantly throughout the summer, yet it still felt weird and wonderful every single time.


Hats off to the owner of the house, it was perfect and she even left some food in the fridge for us. However I had already placed a £100 food shop for the single weekend, with most of the food to be eaten for breakfast. That's right, we ate almost £100 worth of food for breakfast! Oh what a meal it was. I even took home a goody bag of cheese and grapes.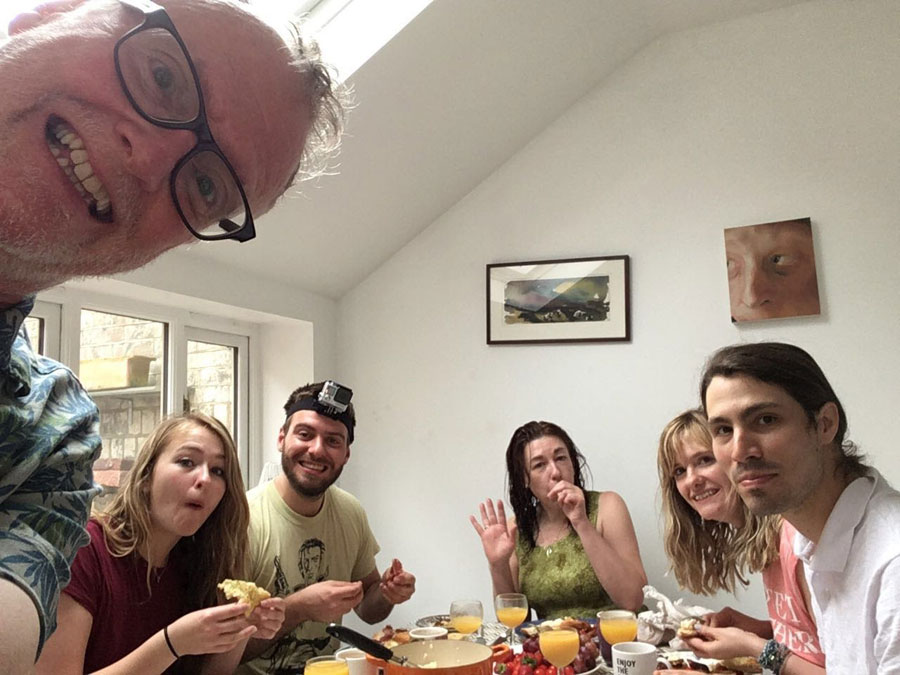 Love you dad!