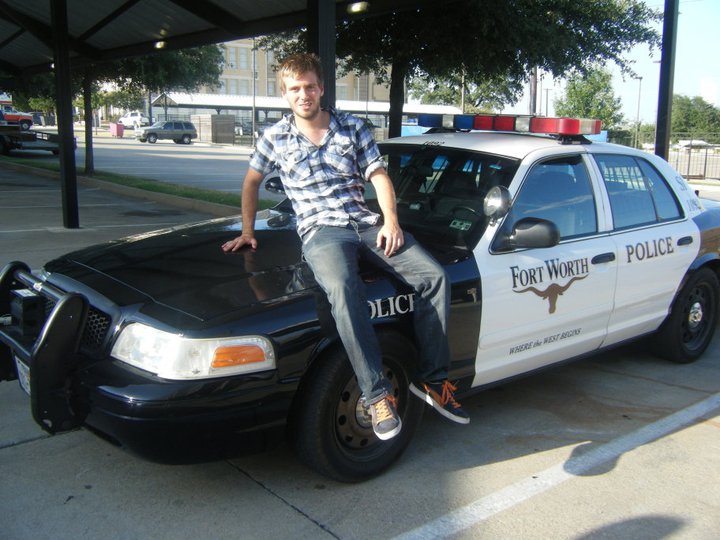 Where ever you travel in the world, there is a preconception of what people from Texas are like. Some of the stereotype is based on reality, while other parts are based unfairly on the small minority.
Fort Worth was the true home to the old fashioned American Cowboys, with the Stockyards looking literally like something out of a western movie.
With Saloons, people riding horses, friendly locals, steak houses and a great atmosphere, it was hard not to get caught up in the childhood dream of being a cowboy.
One of the keys to me was that it is not a tourist trap, very much untapped by the outside world when compared to other areas of America.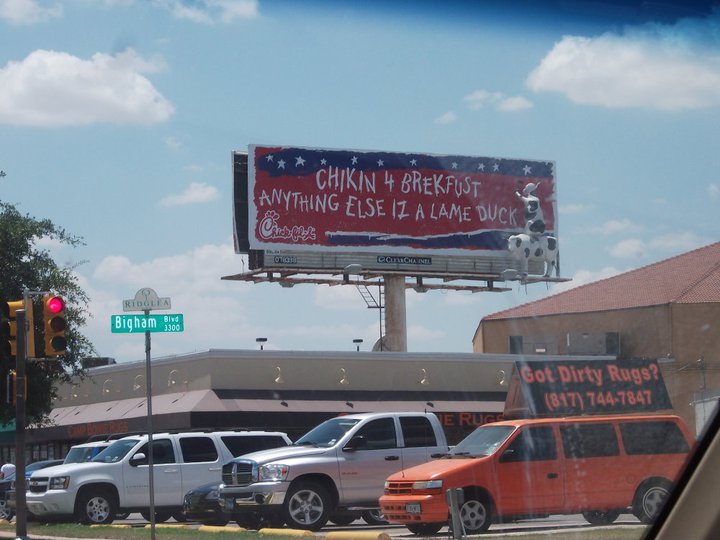 While travelling through Fort Worth I had the unbelievable pleasure of making great friends with Rusty, someone who allowed us to stay at his place for an entire week. Hands down the nicest guy you will ever meet, he introduced us to everyone and got us into all kinds of mischief! I seriously can't express how much of a legend Rusty was!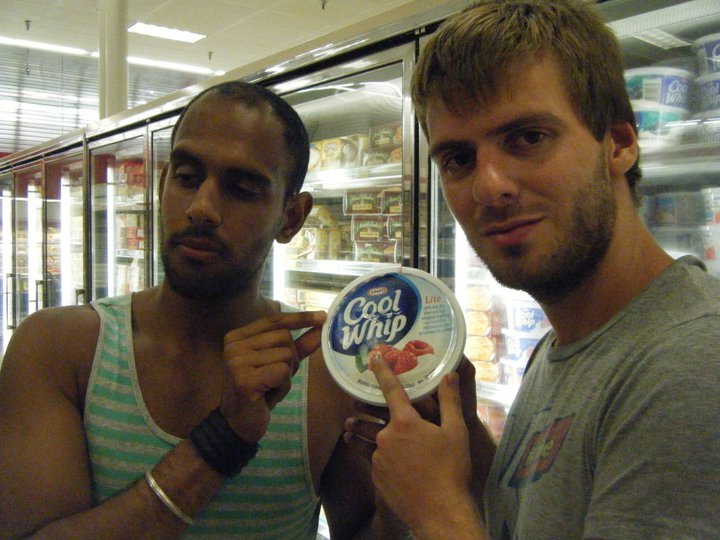 We met Rusty in the Stockyards, asking whether he knew any hostels or anywhere to stay (as the hotels in Fort Worth were unbelievably expensive and we couldn't find a single hostel).
Rusty responded by offering us complete ownership of his house for the entire week. Now firstly you should understand, Rusty is a huge bodybuilder, so being told by someone 5 times your size that you can stay in their house, you take it with a hint of caution. On-the-other-hand, we are all incredibly cheap, and he seemed to be very nice on first impression; how right we were! We still had the night booked into the hotel, however we agreed to meet him the next morning for breakfast and for him to pick up our stuff and put it in his car.
The following morning we packed up our stuff and climbed into Rusty's car, as he informed us that we would be meeting a billionaire for breakfast! Rusty was friends with an oil barren, who was holding his monthly breakfast meet-up for people he knew. This was held on the top floor of the tallest skyscraper in Fort Worth, where we got an unbelievable view of the entire city.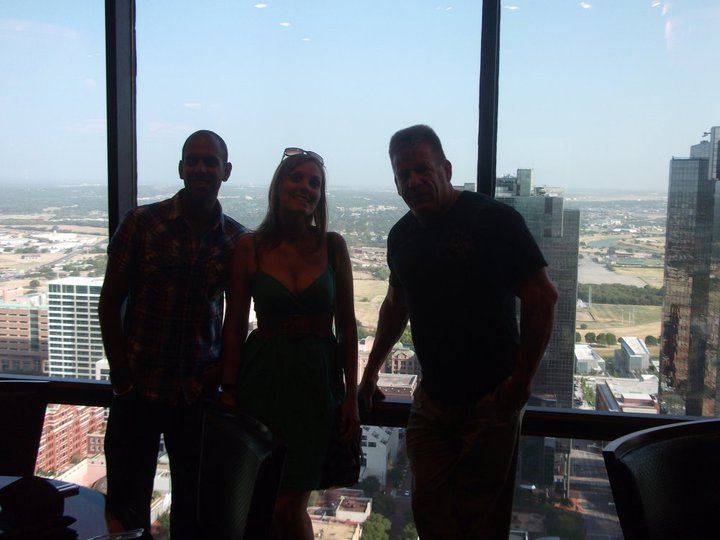 We ate the most luxurious breakfast of our entire trip across America and then moved on with Rusty to one of his bible studies. This is where we slightly left our comfort zone, me being atheist  my friend Kunal being Hindu and my friend Charlotte hasn't been to church in years, however we were more than happy to oblige as we felt so grateful for the way Rusty looked after us.
Through the bible study we heard extreme creationist views, of which dinosaurs ruled the world 10,000 years ago and we lived alongside them, yet it was intriguing to hear their beliefs and opinions even if I did not agree with them. What astonished me was that they were all incredibly homophobic  however Rusty was homosexual himself. Rusty was trying to 'cure himself' of being gay, something incomprehensible to us but something they sadly believe in Texas.
However, Rusty's reason for turning to Christ has a real mind-blowing background. Rusty is a former gay male prostitute, who unfortunately caught HIV. Further from this, one customer he had at the same time shot him in the mouth (yet not leaving a single scar on Rusty's face). With time to reflect, Rusty realised he had to change his life, and while lying in a hospital bed, he began to turn to god, while reciting chapters of the bible, "number 3:16 is my favourite".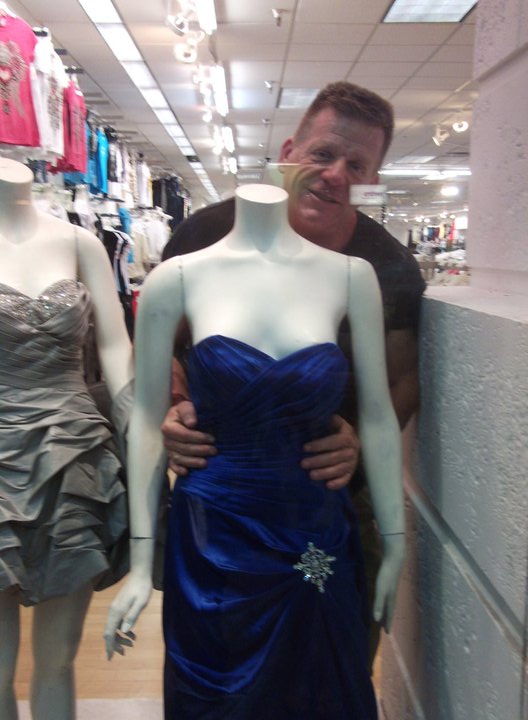 Following on from an epic day eating at the top of a skyscraper and meeting Texas locals, We then set off to meet priest Scott, an insanely friendly and knowledgeable guy who heads the local church. We went up into the church where they had a ping pong table, and began an epic 4 hour battle of ping pong between me, rusty and Priest Scott I came in third place (out of three), a respectable position as I had never played before, I'll take the bronze medal.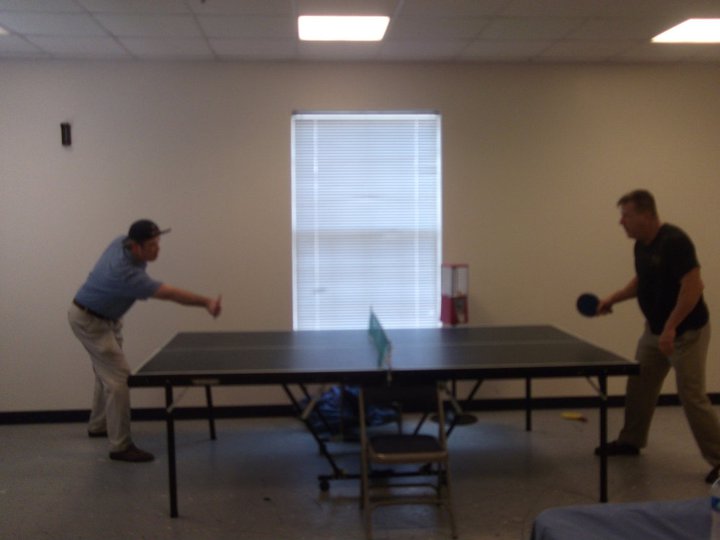 We also spent the match teaching Rusty and Scott English swear words and slang. They never quite made it past 'British wankers' though, as they knew they could say it all they want and not be called up on being rude, I love it! If you ever want to be entertained, play a priest at ping pong and be called a British wanker!
In a couple of days I'll release chapter two, I hope you enjoy it!