Sometimes a local pub just doesn't cut it, fortunately, Brighton is home to a huge number of cool and quirky bars.
From arcade rooms to bizarre themes, I will do my best to list all of the unusual bars in Brighton and I'll try to keep this up to date with new bar launches or changes in theme.
Alcotraz
This is our most viewed video from our YouTube channel following our visit a few years back, an immersive experience, where you bring your own booze which they make into cocktails for you.
Being an immersive experience, this is a relatively expensive option, but is ideal for birthday parties or hen do's. The whole show taking place around you and actively involving you lasted a couple of hours, so you'll need a plan on which bar to go to afterwards.
It's also cemented itself on my list of things to do in Brighton.
The World's End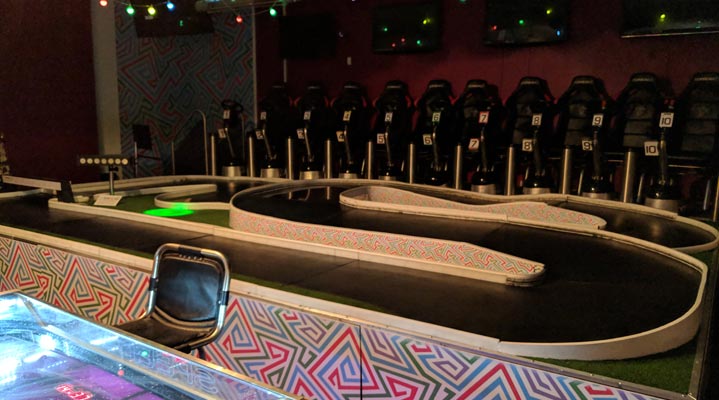 The World's End is located down the end of London Road, near the Joker and the Hare and Hound, which are both incredible bars as well, so you could turn your visit into a bit of a pub crawl.
The World's End has virtual reality machines setup, however the real magic is upstairs. On top of the old school games arcade they have, the real gem in the crown is the 10 driver remote control racetrack.
The World's Raceway is like a giant game of Scalextric, where you can all get setup into your driving seats and race each other, something me and my friends regularly do when they visit Brighton.
If you're arriving through the week then you should be aware that the raceway doesn't open until 6pm, but on the weekend it starts at 1pm.
UnBarred Brewery & Taproom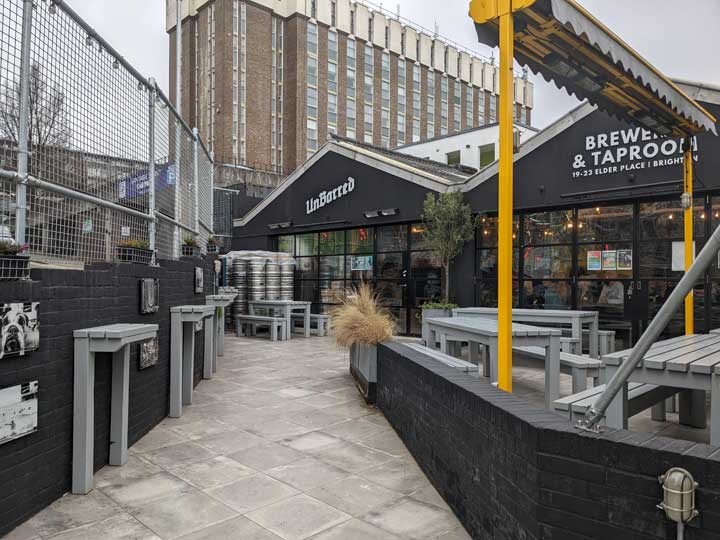 UnBarred is a brewery and bar in one, where you can get all their drinks freshly made, while snapping some pics of them being brewed round the back.
But this bar makes the list due to the incredibly unique drinks on offer. You can order a mango pale ale, mini bueno shake stout and a raspberry tea sour just to name a few.
Also, they allow you to either order 1/3 of a pint, ½ a pint, 2/3 pint or the whole pint. This is ideal when you want to try a lot of different drinks.
The Gin Tub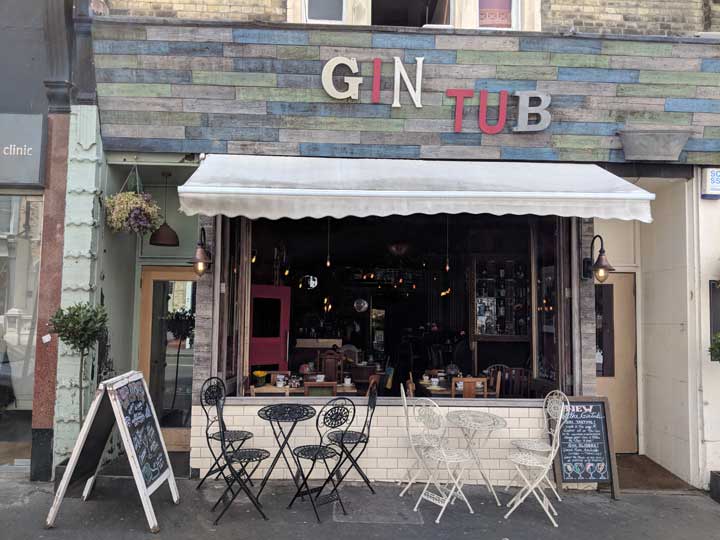 It's funny to think it was less than a decade ago that gin was ridiculed with the name 'mother's ruin', yet it is the fastest growing drink now in the UK and easily one of my favourites. The Gin Tub has hundreds of different gins available to pick from, not to mention a lengthy menu of other beverages.
But the reason the Gin Tub is loved is because of their dial 'o' phones set on each table, where you call up to the bar to make your drink order.
There is nothing worse than queueing endlessly at the bar to get served, so being able to make a quick call without leaving your seat sounds dreamy. They also have a swing which is often featured on people's Instagram shots.
Globalls Cocktail Bar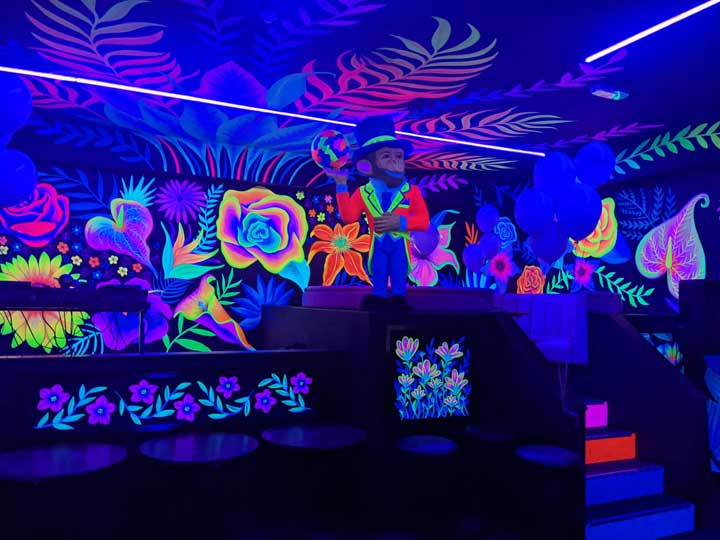 We recently went to the launch of the Globalls cocktail bar at Brighton Marina, extending on from their indoor golf course.
The UV themed venue has some bizarre wall coverings, while they plan on having a number of different events taking place, including live comedy and DJ sets.
The only downfall is that they only have three unisex toilets, so the queues did get relatively long as the evening wore on.
Shuffle Bar & Jukebox
Open from 5pm till midnight Monday-Thursday and until 1am on Friday and Saturday, the Shuffle bar's name hints to why it has made it onto this list.
You can sign into the jukebox via your phone and line up your favourite tunes, you're in control of the music playlist, which is even better if it's relatively quiet and you are your mates can put on your favourites.
The drink menu is predominantly cocktails, where they have all the classics, but also some very unique drinks I've never seen or heard of before.
Ye Olde King & Queen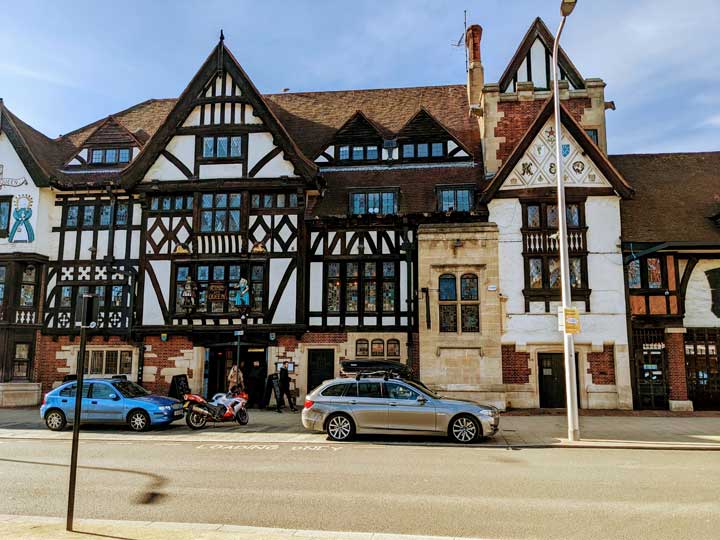 I was slightly reluctant to include this pub, as it is very much just a sports bar nowadays, however the décor and design of the Tudor style pub makes this a must.
The big screens come down for the football over the weekend, while there are also pool tables upstairs, plus a table football.
They do have function rooms that can be hired out, as well as a garden area around the side. The building has stood since 1779, so it certainly offers a huge amount of history and tradition.
The Paris House Le Pub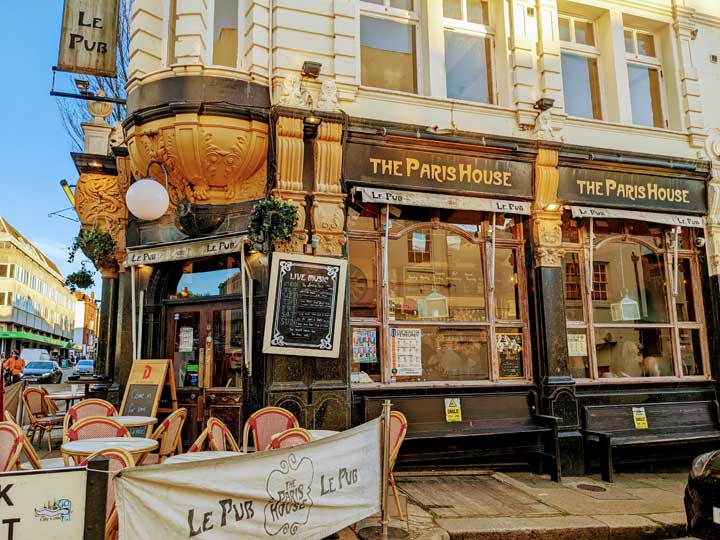 The French styled bar is designed to feel like you're in Paris, while they often have a jazz band playing live music over the weekends.
But the reason I have to include this is, walking past this bar virtually every weekend for 2 years, there were always people doing 50's style dancing and it seemed so incredibly lively. The atmosphere is always so friendly and it feels like something from a movie.
Plus how can I not include somewhere that offers cheese platters?
Lucky Voice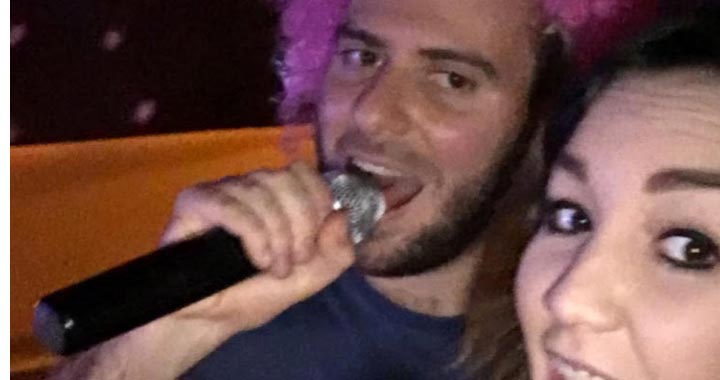 The Lucky Voice is a karaoke bar, where you can hire out booths and sing with your mates, while they have a bar area or you can order drinks directly to your booth.
I might not want to sing in front of a bar full of people, but hiring a booth means you have that element of privacy, so you can tuck into some prosecco and go for a lung bursting solo.
North Laine Brewhouse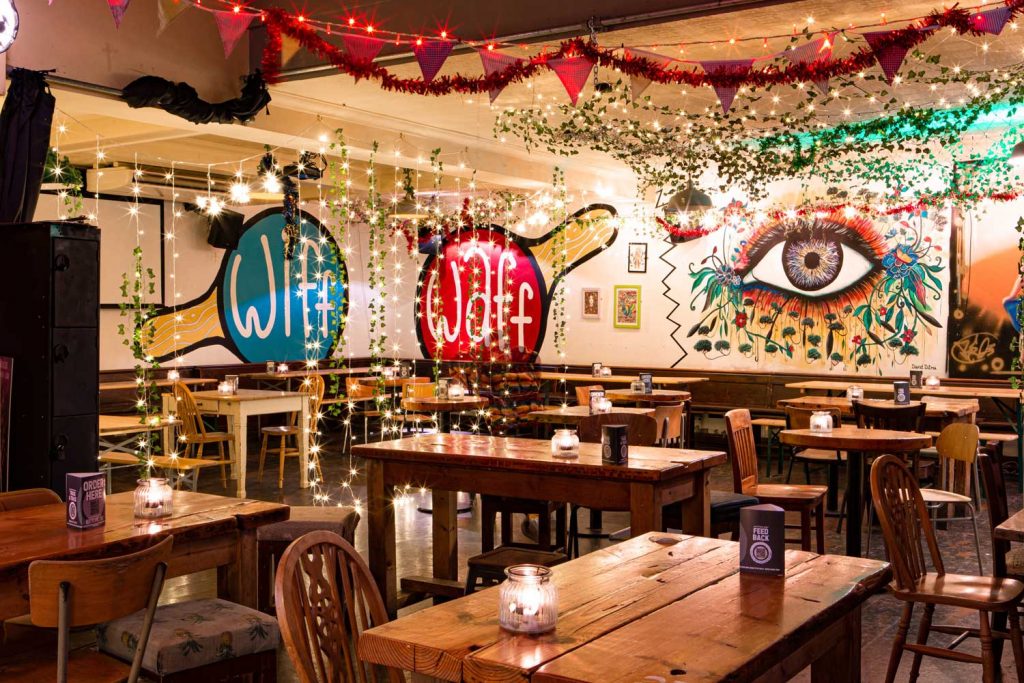 You may have seen Source pale ale in a bar somewhere in the UK, or Word, or Ripper, well these are all brewed at the North Laine Brewhouse, while you can see the brewing equipment behind the bar. In fact, you can also book a brewery tour and guided tasting experience.
But it's not just the fact that it's a microbrewery, they offer axe throwing, plus they have table tennis tables setup. They used to have bottomless brunch, but apparently that has stopped now, however you can bet your bottom dollar they will replace with some more fun activities and experiences.
Tempest Inn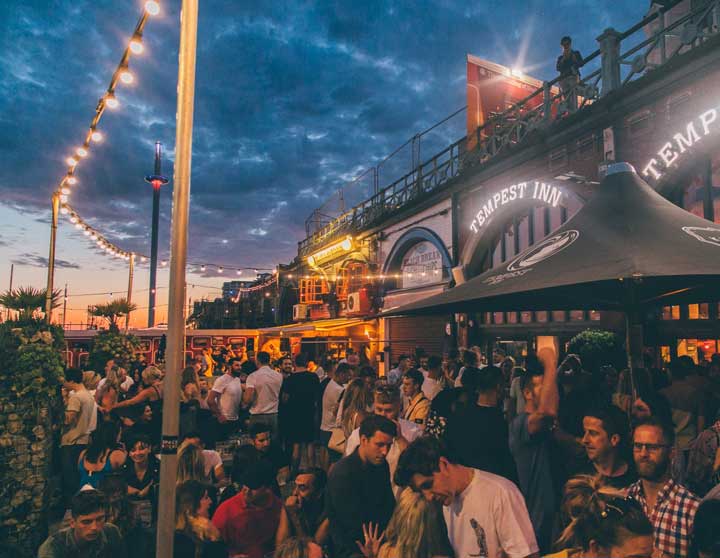 Found on the seafront on Kings Road, the Tempest Inn is often nicknamed the 'cave bar' as when you take a walk inside, you feel like you've ventured into a cavernous area below the ground, with really cool and bizarre style booth areas.
The Tempest has a bottomless brunch, which you should book in advance, while the bar stays open till 2am on Saturday's.
Hotel Du Vin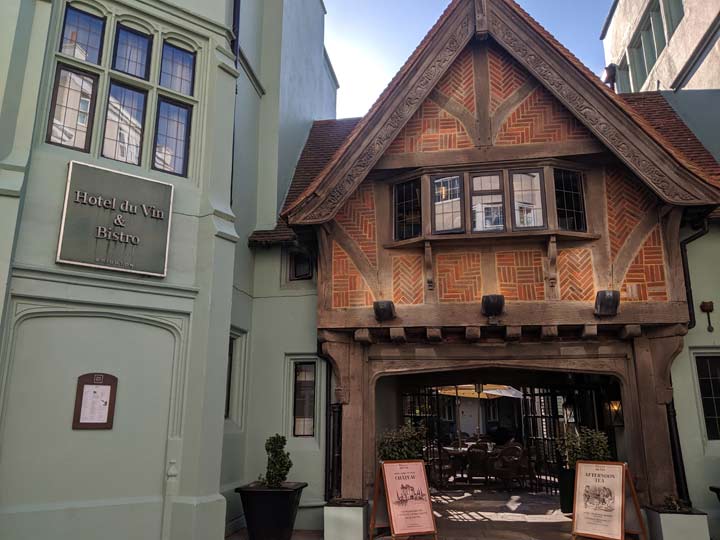 The absolute top end in classy establishments, I've been to the Hotel Du Vin in Brighton and the Hotel Du Vin in Wimbledon and loved them both!
As well as the bar, there is also a really luxurious restaurant you can visit, serving French food. The exterior of the Hotel Du Vin building make it instantly noticeable, leading onto their beer garden.
The Bees Mouth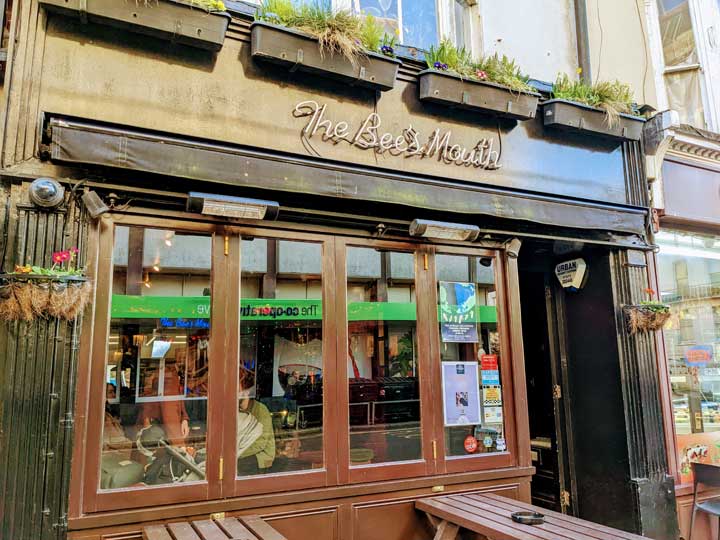 On paper, this is a relatively small bar in Hove which you might walk right past, but inside they have a number of events, whether that's poetry nights, life drawing or open mic nights, while they even have a cinema room downstairs playing old classics (free to watch).
I have made the mistake of forgetting where the toilet is and walking right into the cinema room, which is a little awkward, but instantly makes you want to join and watch a movie as a group.
Ollie's Jerk Shack & Cocktails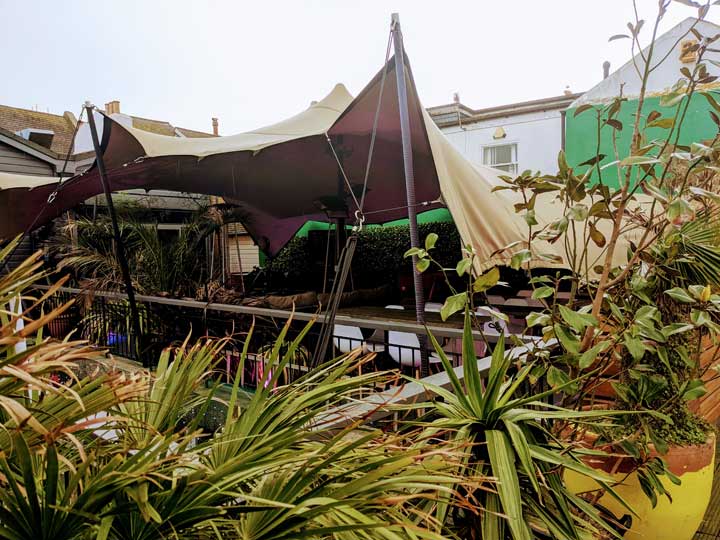 Get ready to get lost, this was really hard to find the entrance, I had to ask someone who worked there who was walking past.
There is a stairway in the lanes that takes you to the upstairs bar area, while the beer garden section is really nicely designed, with heaters setup and firepits in the middle of the tables.
The cocktails are relatively pricey, being around £10 per drink, while they didn't have any beers on tap, so I only stayed here for one drink, but I was very tempted to try some of the mac & cheese.