Great tasting food, playful wildlife and unbelievable beaches, this is undoubtedly Malaysia. Whatever you do, make sure you visit Sarawak, as most of the activities and experiences on this list are located in Sarawak or very close by. I have made the following list of things to do in Malaysia based on friends recommendations, travellers tips and some research I did when planning travelling to Malaysia. Unfortunately, I have not made this trip yet, therefore this is also a bit of a personal tick list for myself as well. I hope you enjoy!
1. Selangor River Firefly Tour
A river tour and a quick walk through the jungle sounds like a great experience, but to look up and be surrounded by the mysterious and mesmerising fireflies is an unbeatable experience. There is a wide selection of tour companies offering this experience, however the best one to go for would be the one offering traditional Malaysian food on the boat, rather than food catered for tourists.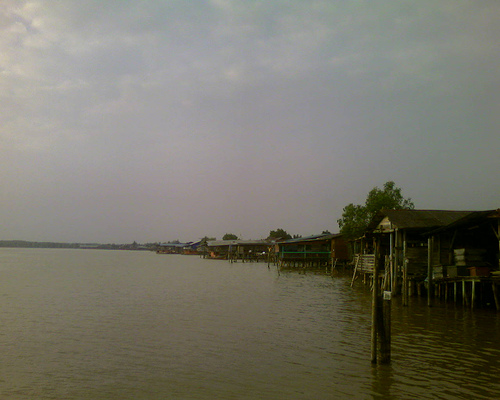 2. Taman Negara National Park
You should definitely go jungle trekking through the Taman Negara National Park, which as a great canopy walkway offering an unbelievable view. It is always highly recommendable to have an expert guide with you, however my wild side can't bear to say that, therefore I'd recommend making friends with a local and get out there. The walk through Taman Negara at night is meant to be the best, with all the sounds of the jungle surrounding you.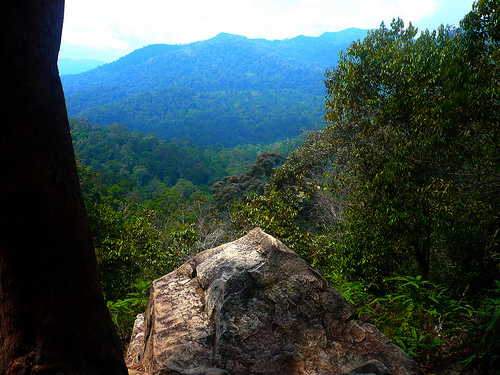 3. Petronas Towers
The twin Petronas towers are a great sight to see modern Malaysia, which were also the world's tallest buildings between 1998 and 2004. There are a vast number of shops around the Petronas Towers, while you can also find a great place to grab lunch very close by. You can also visit the towers at night and have a drink at the Skybar, which will surely be the highlight of your day.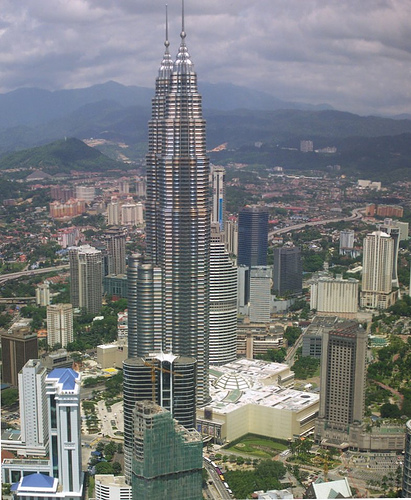 4. Mulu cave adventure
Sarawak is home to a number of items on this list, none more so than the Mulu caves in Borneo. These can be found in the Gunung Mulu National Park, where the flow of water has sketched the rocks into incredibly abnormal shapes, cutting apart the limestone caverns. The true highlight to me in Mulu is that you can get involved in kayaking or white water rafting on the river, both which I would love to do.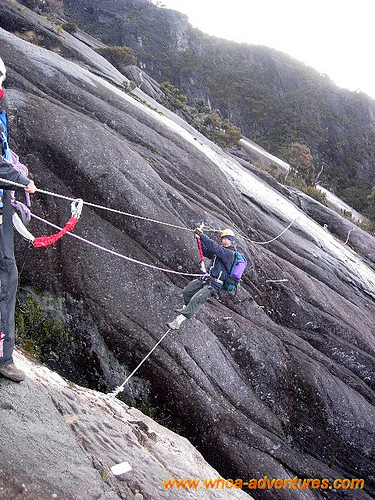 5. Batu Caves
This list couldn't go for long before the Batu Caves were mentioned, normally the top of most lists. The Batu caves are made of limestone, discovered fairly recently in 1892. The caves are now recognised as one of the largest Hindu temples outside of India. The monkeys playing outside the caves really highlights how far from home you really are. Make sure you are in a great level of fitness as you will have to walk up 272 steps to see the top of the Batu Caves.
6. Stay with the Penan tribe
One of the least understood tribes around the world, the Penan tribe are still thriving in Sarawak. Spend the night with them and learn how they hunt and gather in the rain forest. This will surely be an eye-opening experience, far from electricity and our home comforts.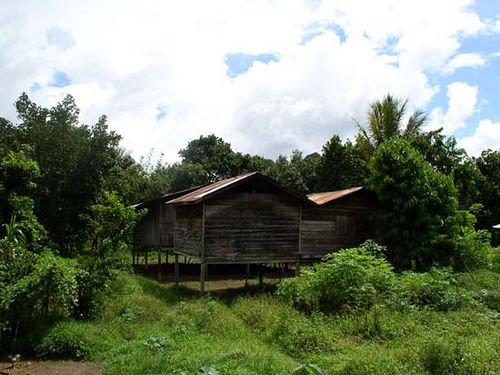 7. Explore Kuala Lumpur
One of the main highlights of Kuala Lumpur is Chinatown, one of the greatest you can find around the world. The food in Kuala Lumpur is to die for, however most of the best meals are from stalls on the streets, rather than in the air conditioned restaurants. If you are a food fan, head over to Lot 10, a food market based in Kuala Lumpur, where I would recommend trying the Nasi Bojari. There is so much to do in the wonderful city, I could write a whole article about it, therefore this is a definite for the list.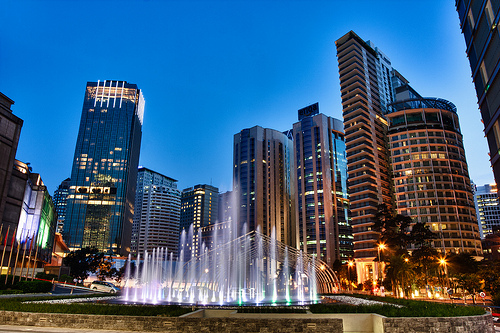 8. National Elephant Conservation Centre
You will have a chance to get up close and wash an elephant at the conservation centre, while knowing that the elephants are well looked after. The staff have no issues with you washing the elephants, as you are really doing their work for them, so they will sit back and guide you on what to do. The conservation centre is based in Kuala Gandah and was opened in 1974, in order to save the nations elephants, which had almost become extinct. Ever since washing elephants in Thailand, they have always come across as incredibly peaceful and calm creatures, with a huge appetite.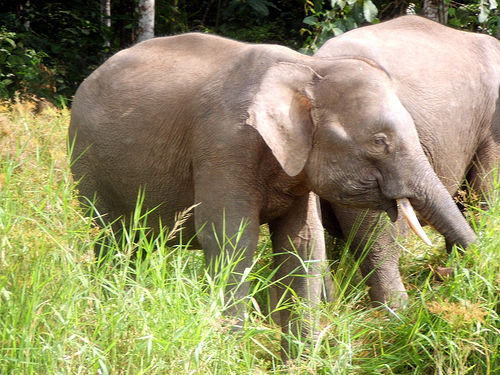 9. Mt Kinabalu
I always believe if you are anywhere near a mountain, it is imperative you climb some of it, even if you only make it 10 feet! Mt Kinabalu is highest mountain in Malaysia and is also known as Gunung Kinabalu. If you decide against making a climb to the summit, there is also a national park at the bottom of the mountain, which makes for an easier alternative. This mountain seriously is a high adrenaline, fear of heights hating experience, as you will have to climb the mountain where much of it is vertical, using ropes and cables to lift you, as you climb via Feratta. Do not worry, the staff have been awarded the certificate of compliance from Europe, therefore it is of a high quality and you are quite safe, however it won't stop you from being petrified.
10. Langkawi Island
Here is the Malaysian home of white sandy beaches, cocktails and beautiful coral reefs filled with exotic fish. If you also wanted a bit of sun, sea and sand, not to mention a tan, here is the destination for you. I'm not bothered by a tan, but I have to admit scuba diving always gets me excited! The shopping is also surprisingly cheap for a beach resort as everything for sale is duty free. The Langkawi Sky Bridge is an absolute must for some unbelievable photos.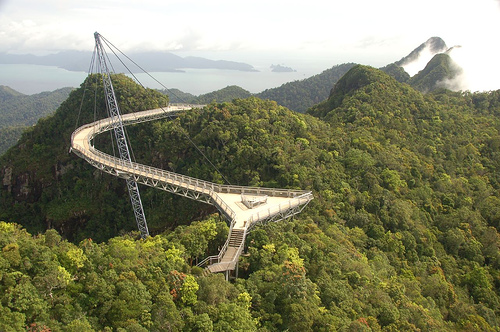 11. Kiulu river white water rafting
I am obsessed with the idea of white water rafting, as I absolutely love the sea, yet so far I have not had the opportunity to take to a boat down a thrivelous stream. The Kiulu river is perfect for such a sport, with the strength of the tide pulling you in for a bumpy ride. To the adrenaline junkie readers, this is a must!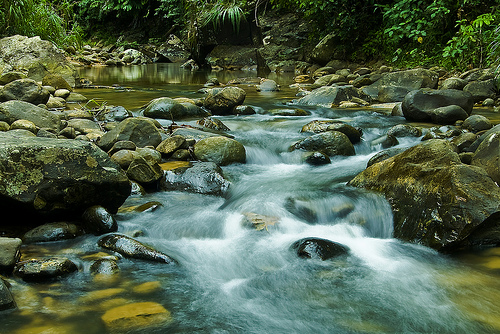 12. Sepilok Orang Utan Rehabilitation Centre in Sandakan
Another item on the list located in Borneo, this rehabilitation centre was set up to help orang utans that have been hurt while hunted and has the world's largest population of orang utans. Nicknamed the 'wild men of borneo' you will have a great opportunity to get up close with these creatures and see them in their natural habitat, definitely an experience for the animal lover.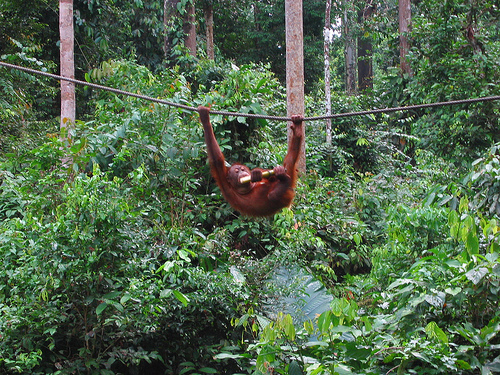 13) Street Art In Malacca
The street art in Malacca is nothing short of spectacular. I've previously written and taken photos of the graffiti in Brighton which has always interested me, while I think Malacca could certainly compete for such an impressive amount with such great creativity.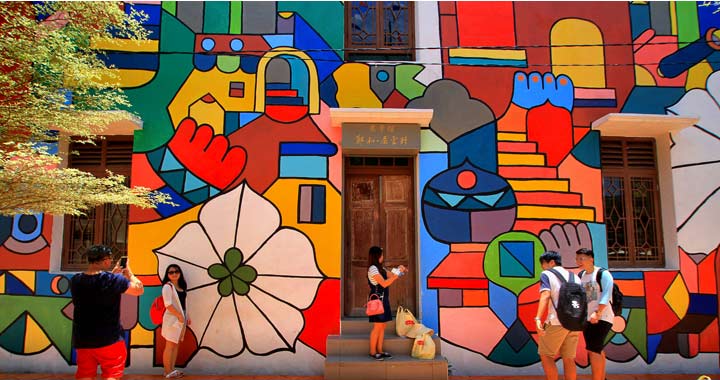 14) Cable Car Up The Genting Highlands
Ignore that fear of heights and climb onto the cable car to get brilliant views of the Genting highlands and further afield, definitely making it your top photo spot of your holiday in Malaysia. Considering it has been around since 1997 and carried over 110 million people, you have nothing to fear when climbing on.
If you plan on travelling through South East Asia then I'd also recommend having a read of my list of things to do in Thailand.