2018 has flown by in what feels like a heartbeat, while I set myself the aim of being featured in over 50 publications, as well as getting on TV and on the radio. I'm happy with how it's gone, with consistent features for SpaghettiTraveller, as well as brands I've worked for, however it has added extra pressure to jump these numbers even more in 2019. Have a read of some of my favourite media moments of 2018.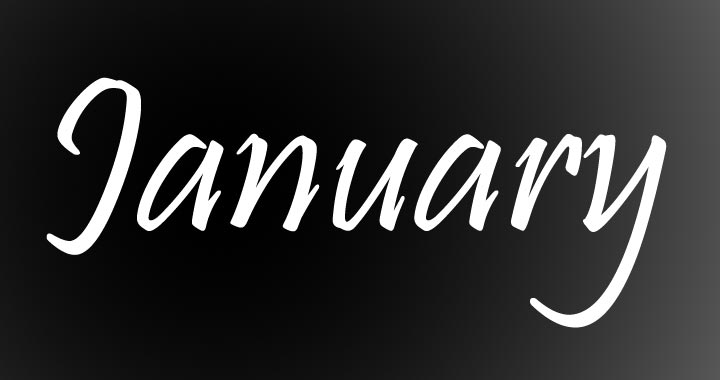 Metro
http://metro.co.uk/2018/01/05/feel-blue-january-can-beat-7203349/
January is the peak period for booking holidays, so it is always a great opportunity to speak to journalists and offer travel advice. This article was created by Catherine Phillips, who I have worked with on multiple features through 2017 and 2018.
Expedia
https://www.expedia.co.uk/vc/c/hotel-edit/events/hotels-for-an-easter-break/
Offered the chance to highlight one hotel I loved for an Expedia piece, I couldn't help but plug Hotel Pelirocco in Brighton. It is truly the most bizarre hotel I have ever been, but great fun!

Guardian
https://www.theguardian.com/isle-of-man-travel/2018/feb/13/ferry-stories-why-travellers-are-taking-to-the-seas
This page has now gone down, as it was a commercial piece for a ferry company, however for the article they asked me to offer guidance on how to get the best deal.
Daily Mail
http://www.dailymail.co.uk/femail/article-5436159/Warmest-coats-protect-beast-East.html
OK, you might wonder what the hell I'm doing writing about fashion, however we have had to wear our fair share of winter jackets in order to find the best options available.
BBC News
https://www.bbc.co.uk/news/business-43075099
I set the aim at the start of the year to be featured on TV during 2018, however I didn't expect to tick this one off within 6 weeks! In fact, I didn't expect to tick it off at all, more living on a dream, however it was an amazing moment and I'm really glad I did it. Plus, I'd love to get on the property ladder, so it was a subject that intrigued me.

Guardian
https://www.theguardian.com/money/2018/mar/10/tom-bourlet-spaghetti-traveller
This was probably the pinnacle of the entire year, having a full page feature on the blog, both online and in print. It led to 100 email subscribers, a jump of 80 new followers on Facebook and around 500 on Twitter, not to mention over 16,000 visits in the space of 2 days! We finished February with 38,923 visits, making it the most successful month of the blog to date.
Metro
http://metro.co.uk/2018/03/05/13-people-reveal-patronising-things-said-7362951/
A bit more of an odd one, but it was great to work with Catherine Phillips again, offering an insight into a moment where I felt patronised, because why not?!
Metro
http://metro.co.uk/2018/03/21/22-people-reveal-best-beauty-bargains-want-buy-asap-7398796/
This was the 3rd Metro article of 5 I have gained in 2018, this time highlighting a beauty item I wanted to recommend.
Express
https://www.express.co.uk/travel/articles/939121/holiday-scam-warning-avoid-hotel-tourist-trap
I offered Eloise Craven-Todd some tips on how to avoid travel scams and save some money while on holiday. In fact, on this subject, it is worth booking your holidays in December, before they shoot up in price in January.
South China Morning Post
http://www.scmp.com/lifestyle/travel-leisure/article/2139428/tripadvisor-bookingcom-have-revolutionised-booking-holidays
Most people in England might look on quite confused about what the South China Morning Post is, however I'm more than happy to say this is a powerful publication launched back in 1903, sold in Hong Kong. I offered some guidance on how to read through the fake reviews on websites such as Tripadvisor.
Yahoo
https://sg.news.yahoo.com/tripadvisor-booking-com-revolutionised-booking-113745775.html
This was a follow-up piece from the South China Morning Post, as they then posted it onto Yahoo News, helping to jump the visits again.
Huffington Post
https://www.huffingtonpost.co.uk/entry/hidden-price-unpaid-internships_uk_5a8af9dbe4b05c2bcacddf2b
Considering I used to write for Huffington Post (of HuffPost as they now seem to call themselves), this one didn't feel like a big hitter, but it also instigated some follow-up features.
Talk Radio
Talking about internships and how I found myself in my current career path, I was interviewed by Eamonn Holmes, who I'm proud to say now follows me on Twitter (complete overjoy fan moment). It was probably the one I was most nervous about the whole year, I think more because the entire office was listening in.
The Sun
https://www.thesun.co.uk/news/5626385/wages-jobs-homes-uk-millenials-screwed/
On the back of the BBC news feature, I spoke to Sam Christie from the Sun for about a month, bouncing back and forward on the subject of costs and issues around getting onto the property ladder.

NZ Herald
http://www.nzherald.co.nz/travel/news/article.cfm?c_id=7&objectid=12026509
The feature on fake reviews continued to spread into April, as a New Zealand news publication shared the story to their readers. Don't worry, this is the last time you will read about this story.
BBC Oxford
This was my 2nd radio feature of the year, chatting about Prince Harry and the ultimate stag do he could have, obviously focusing on a comedic angle. The prince was certainly the focus for all the media during this period, so it was a good fun area to speak about.

Female First
http://relationships.femalefirst.co.uk/relationships/10-tips-for-travelling-with-your-partner-1142915.html
As the blog has transitioned to being a couple's blog, we decided to write up some tips for Female First on travelling with your other half. I felt happy with this article as I think the tips would be really useful for any couple's looking to jump on a plane for an extended trip abroad.
The Sun
https://www.thesun.co.uk/money/6344807/sunsavers-free-fiver-holiday/
If I'm honest, this is more of a missed opportunity, as I was offered the experience to write regularly on The Sun, offering money saving travel tips, however time betrayed me and slipped away.

Red Bull
https://www.redbull.com/gb-en/bike-commute-etiquette
I feel happy to say I've done a piece for Red Bull, while being someone who was hit by a car when cycling 15 years ago, the story did resonate with myself.
Metro
https://metro.co.uk/2018/06/27/why-do-i-sweat-more-than-other-people-7664310/
Would you guess it, we were in the Metro again! Not the most pleasant subject to talk on, but I've been in plenty of hot countries and can certainly offer some cheeky tricks to avoid those sweat patches.
Mirror
https://www.mirror.co.uk/lifestyle/health/holiday-z-guide-preventing-dealing-12788843
Possibly the shortest contribution of any you will see on this list, but I offered a holiday tip to be cautious around the salad bar when in a country with poor water quality standards.
Startups
https://startups.co.uk/best-business-cards/
We had just recently had our new business cards created for the travel conference Traverse in Rotterdam, therefore this was a good chance to utilise them for an article.
Forbes
https://www.forbes.com/sites/alisoncoleman/2018/06/25/why-every-entrepreneur-should-write-their-business-story/3/#35953b4aaa83
When I first got into Forbes back in 2017, it was hands down one of the most proud moments I've had with getting into the media, resulting in me jumping out of my seat and letting out an audible woooo! The double win here was it was a great plug of my new ebook, guiding people on how to setup a blog.
Noticiasaominuto
https://www.noticiasaominuto.com/lifestyle/1037939/o-leitor-perguntou-por-que-suo-mais-do-que-as-outras-pessoas
…Well then. What I can say about this one is minimal at best. Not too sure much about this, but I ws contacted and told I was on TV and in a few publications in Portugal, one of the bizarre benefits to the odd modern world we live in.
Marketing Week
https://www.marketingweek.com/2018/06/06/digital-growth-defying-critics/
This article was the first time I've been featured on Marketing Week and one I was excited to see come off, as I spoke about marketing in-house versus agency life and which yields the best results.

Skillslab
https://www.skillslab.io/marketing/instagram-experts-share-top-strategies-for-insane-growth
I was contacted by the author, as they were after bloggers with over 10,000 followers on Instagram to give some tips around building out an account and the regularity of posts. It was a nice quick and easy feature which also helped to increase our Instagram following.

Barclays
I offered tips on using sites like Trusted House Sitters in order to have cheap alternative holiday ideas, which was then sent out via email to all their customers in the UK between 18-35.
The Sun
https://www.thesun.co.uk/news/7071879/holiday-horror-stories-poo-knife-robbery-tiger/
I realised I hadn't ever spoken on the blog about how I got a hole in my foot in San Diego when I was stung by a sting ray, something my mates all laugh about regularly when we meet, but was quite traumatic at the time.
Waitrose Weekend
In print in stores all over the UK, this was a full page piece talking about bog snorkelling…Yep, you heard me right. Not sure whether this one was worth all the pain I had to go through for the photo, but you live and learn!
FairFX
http://blog.fairfx.com/travelling-for-business/dont-let-jet-lag-ruin-business-trip-experienced-travellers/
This was a piece focusing on how to avoid jet lag, which will ring true for anyone who has to travel for business on a regular basis.
MoneyWise
https://www.moneywise.co.uk/household-finances/holidays/airport-lounges-serious-money-saving-or-waste-cash
I have become quite a big fan of airport lounges nowadays, removing the stress of the airport as you get to sit back and embrace a finer way of life, costing you the exact same as if you were eating and drinking in the airport without the lounge. I 100% recommend giving them a go, at around £25-35pp.

Prestige Magazine
I was lucky here, as I was working with Gemma, an amazing content writer who also wrote for Prestige magazine. They wanted to highlight people's work in Brighton, therefore she offered the opportunity for me to speak about my e-book and how it would be useful for anyone going into blogging.
Metro
https://metro.co.uk/2018/09/08/could-britain-become-smoke-free-by-2030-7926063/
Yep, it's that publication again, where I got the opp to speak about the bizarre potential idea of the country being smoke free. I don't think anyone realistically thinks it will happen, but it was fun to debate with a few others on the subject.
BBC Radio 4
I spoke about the laptop ban adopted by various independent coffee shops in the UK, as a way to make the customer base not stay as long and to increase revenue. I understood the thought-track for independent coffee shops, but I'd hate to see big chains take on this trick.
NME
https://www.nme.com/blogs/nme-blogs/arctic-monkeys-early-gigs-2377840
It was my childhood magazine growing up (that and the Beano), therefore I felt great pride to get featured in NME. It was also nostalgic to talk about meeting the Arctic Monkeys back when I was 17-odd.

SBS
https://www.sbs.com.au/yourlanguage/hmong/en/audiotrack/life-bucket-list
Quite an odd one to find, but I was informed by a journalist that our blog had been featured on a TV show, on radio and online on an Australian channel.

The Sun
https://www.thesun.co.uk/money/7632313/sun-savers-money-saving-airport-tips-ryanair/
This was a little tip I provided, thinking it wouldn't get much traction, but my mate has used it several times since and seemed actually really grateful, so I'm hoping others have done the same and made the most of cheaper coffee while at the airport.
Good House Keeping
https://www.goodhousekeeping.com/uk/lifestyle/a24078087/travel-experts-share-the-one-trip-they-dream-of-taking/
Iceland is certainly a dream holiday myself and Raquel always talk about going on, while we do wonder whether 2019 will be the year we finally venture over there.
Search Engine Journal
https://www.searchenginejournal.com/how-to-do-content-curation-for-seo-your-starter-guide/274167/
I have my good friend Steven Van Vessum to thank for this article, highlighting my article on the best places to visit in 2019 as a form of distilled content.
Daily Mail
https://www.dailymail.co.uk/news/article-6401939/Now-cyber-shoppers-turn-Black-Friday-party-night.html
We must sound a little crazy in this article, however we planned a mini Black Friday event in order to find the best deals as a group. What did we find…Well, nothing. But I think it was a secret way of drinking lots of prosecco and pretending to be productive.
I've left off December, considering I'm writing this on the 1st, however I might update this post as the month progresses if we get any amazing features. Having said that, I HIGHLY DOUBT anyone has read all the way to the bottom. If you have…Hat's off!