Growing up in London, I have inevitably written my fair share of blog posts on this destination, but I haven't shared enough about the great food options on offer. The city has won a number of food awards, not because English food is amazing (it's alright, it gets an unfair knock), but because we completely embrace the world's food tastes. If I was to eat out, I would be struggling to pick between Thai, Indian, Mexican, Vietnamese, Taiwanese or Iranian food, which says something about what is on offer down every main street. But desserts, that will be my focus for today, all those naughty treats which you have to tick off at some point during your visit to London.
1) Nutella Pizza at Bunga Bunga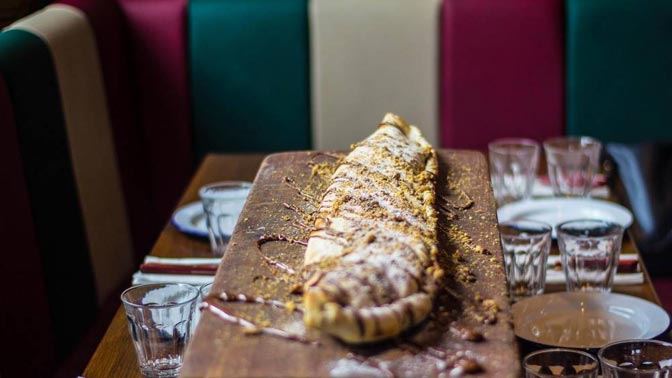 With restaurants in either Covent Garden or Battersea, they are world renowned for their amazing and slightly oversized pizza's, however this is one sticky mess of a mouth watering dessert. Credit where its due, this might give you some heart pains afterwards but any Nutella fan would agree it's worth it!
2) Freakshakes from Waffle Paradise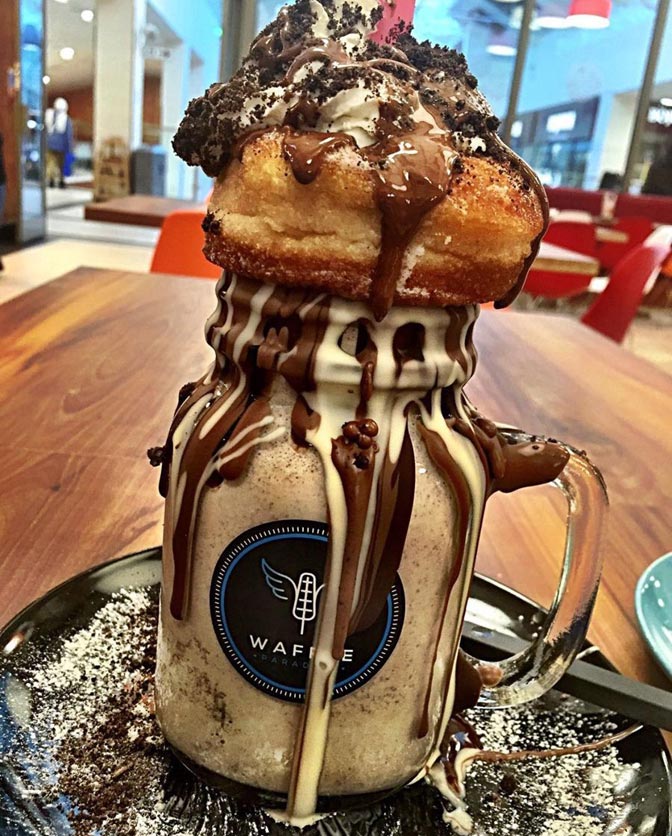 There are a number of places in London that offer Freakshakes, however the biggest and most extreme seem to be at Waffle Paradise. If you can't guess from the name, these are milkshakes taken to the extreme, often with cakes and biscuits loaded on top. You have the choice of the Suicide Freakshake or the Volcano Freakshake.
3) Doughnut Ice Cream Sandwich from Bird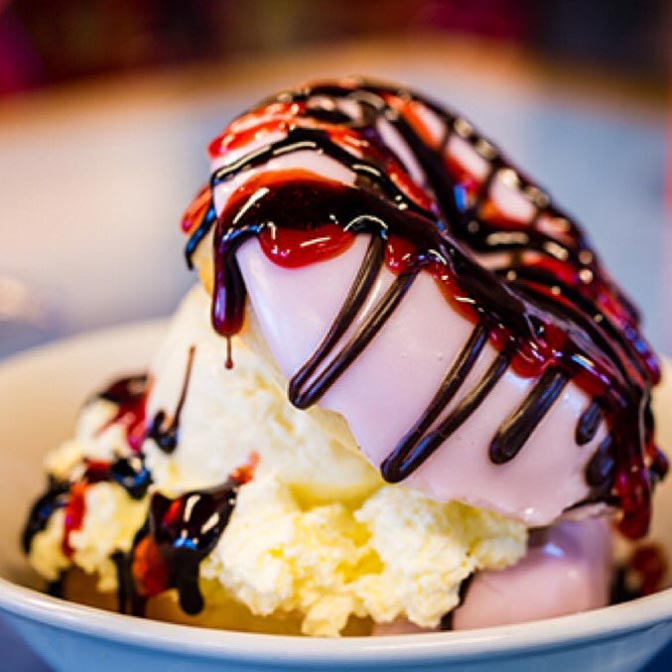 Based in Shoreditch, Islington, Camden and Westfield Stratford City, Bird is known for its fried chicken and for its American dish chicken and waffles. However these you can get anywhere, a doughnut ice cream sandwich on the other hand. The doughnut is also coated in chocolate and toffee fudge sauce, nom nom!
4) Chocolate Glory at Bob Bob Ricard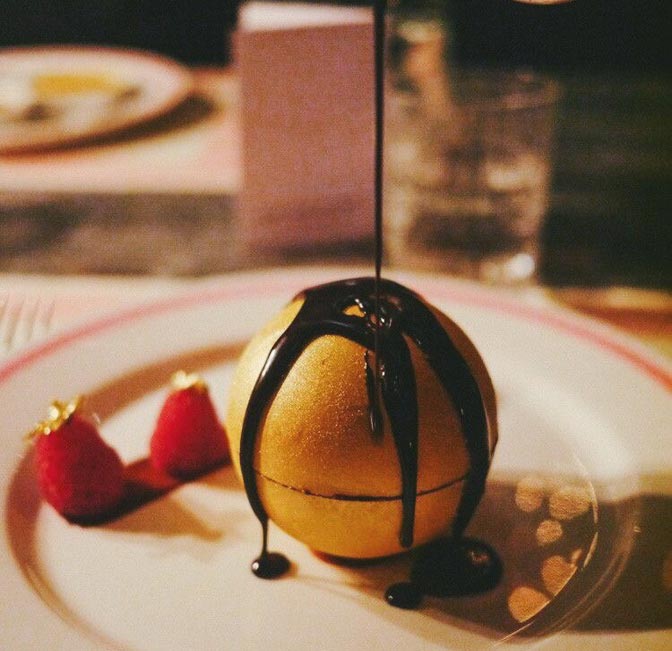 Anywhere that has a selection of caviar on their menu is certainly a little more swanky, especially when they highlight 'you don't have to wear a tie when visiting', but nothing on their menu compares to the chocolate glory. Costing £15.50 (it might be worth sharing with someone, if you can handle sharing) the BBR Signature Chocolate Glory includes a chocolate jivara mousse, chocolate brownie, berries and passionfruit and orange jelly.
5) Chocolate Fondue (or anything) at Choccywoccydoodah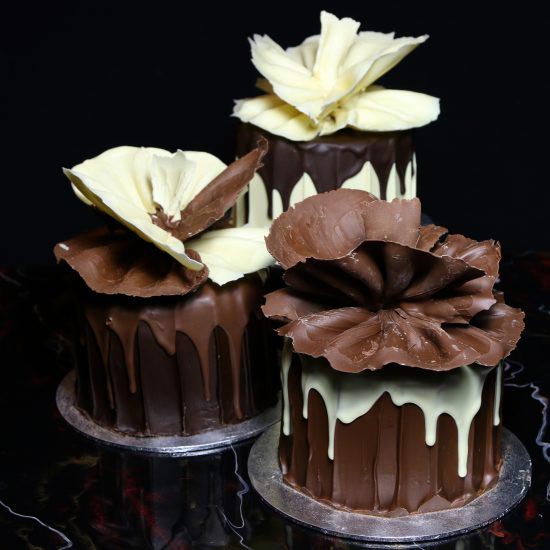 Being a former Londoner living in Brighton, I'm very much aware of the artistic genius of Choccywoccydoodah, however if you've never been then you should go partly to marvel at their incredible designs, as well as the great taste on offer. But it is hard to beat melted chocolate! In general, if you want to eat something absolutely scrumptious, I'd recommend visiting Choccywoccydoodah.
6) Stacked Hot Chocolates at Cereal Killer Café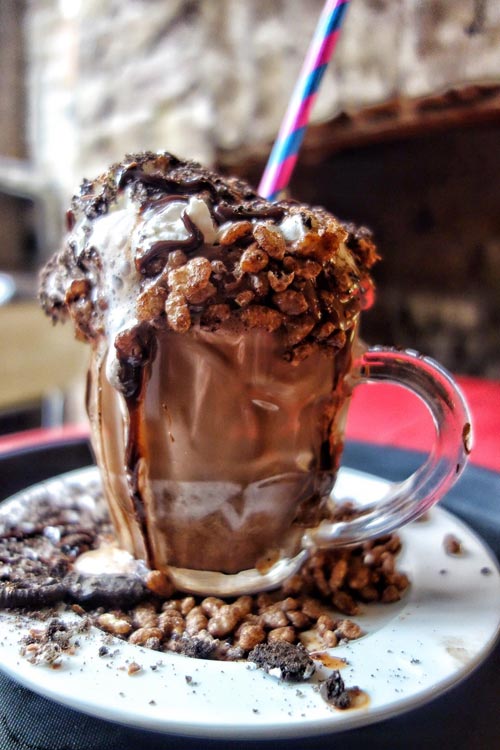 Their signature hot chocolates are piled with cream, cereal and sauce. You can take your pick from strawberry and white chocolate, Nutella chocopottomus, peanut butter or salted caramel. Not many people manage to finish the entire thing, so take it as a personal challenge!
7) Citrus on the Rock at the Savoy Thames Foyer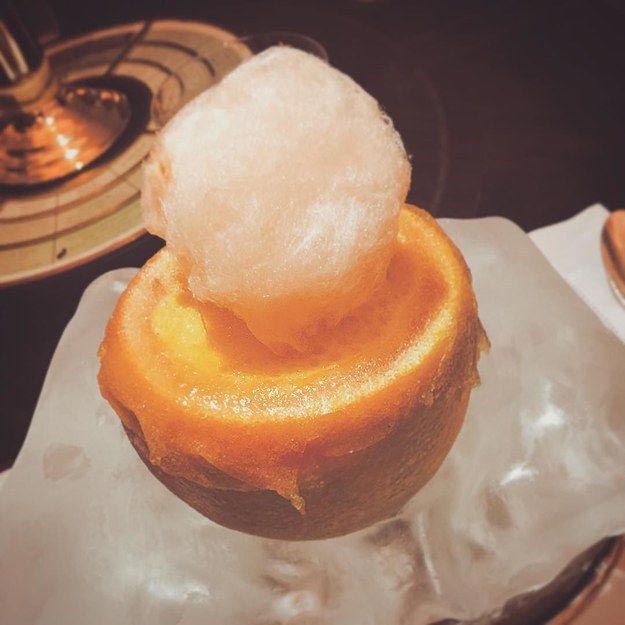 If you visit the Savoy Thames Foyer, you can have a spin of the temptation wheel, a fun concept they have setup for their evening events. Probably the most unusual appearing option available is the Citrus on the Rock, placed upon a small iceberg. It's a grapefruit filled with citrus mousse, candyfloss and meringue rocks, meaning you can mix sweet and sour.
8) Bubble Wrap Waffles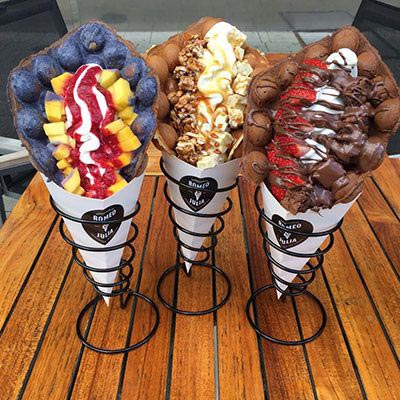 This restaurant is actually from Hong Kong, when in the 1950s egg waffles first appeared. Utilising an egg shaped iron machine, there is a decent selection to pick from. I personally like the look of Oreo Crunch, with strawberry cheesecake gelato and salted caramel.
9) Vegan Moon Blue Pie at Cookies and Scream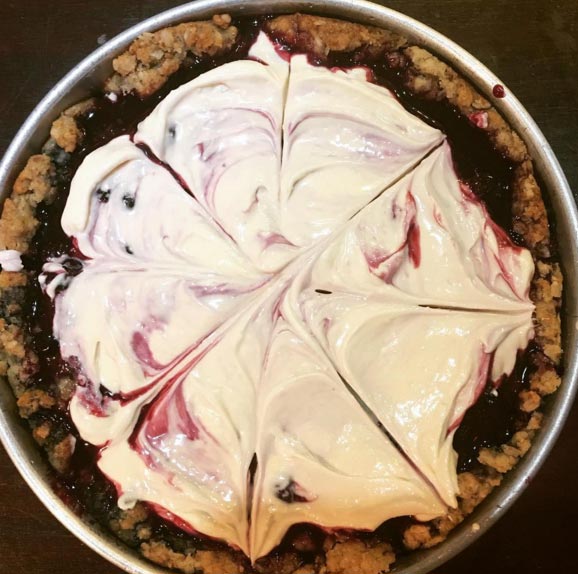 I have to include a vegan option, as so many of the above contain eggs and cream, however you will love the vegan moon blue pie! All of their pies use the flavours from their cookies to create a unique base. If this doesn't tick your box, you can also have a look at their thick scream shakes, donuts, cookies and brownies. I do love the fact the cookies are really big, none of these mini-me's.
10) Macaron Ice Cream Sandwich Yolkin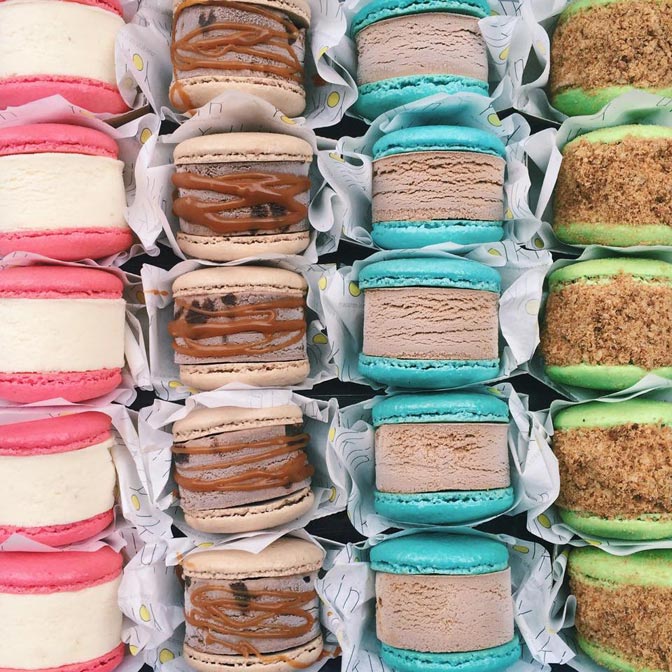 These sandwiches might be hard to fit into your mouth in one bite, but they will have you drooling, with plenty of flavours available. I'm a huge fan of macarons, therefore this was always going to be a winner for me! Also, I've spotted a red velvet cake ice cream sandwich, that sounds like my absolute dream! Oh baby.
11) Candy Floss Ice Creams at Milk Train Café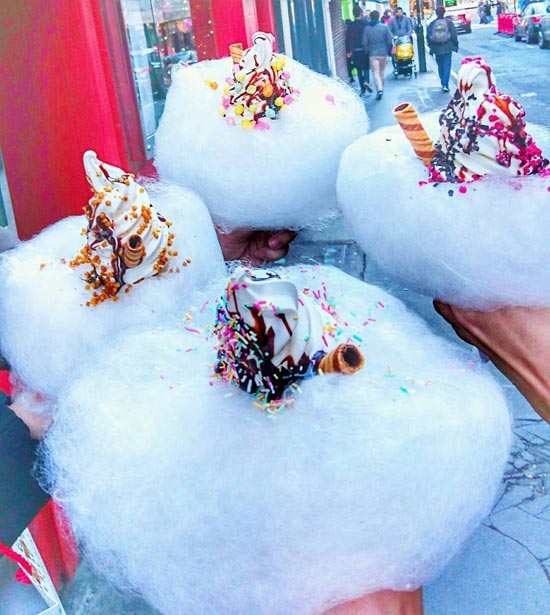 Anyone who has been around Covent Garden should know this dessert classic, as so many people are spotted walking around with bizarre ice creams with huge amounts of candy floss in the middle. A brilliant combination of two dishes you never thought would be combined!