We have actually hit a big milestone this month, as we have just reached 6 years of blogging on Spaghetti Traveller, therefore we aim to run a number of competitions and events, ending in a big trip to Maldives. However we are starting it off in drinking fashion with a review of the Brighton Hilton Metropole's bottomless brunch.

From the moment you arrive you are met with gorgeous views of the West Pier (or burned down pier as it is most commonly referenced nowadays), as well as the i360 to the side.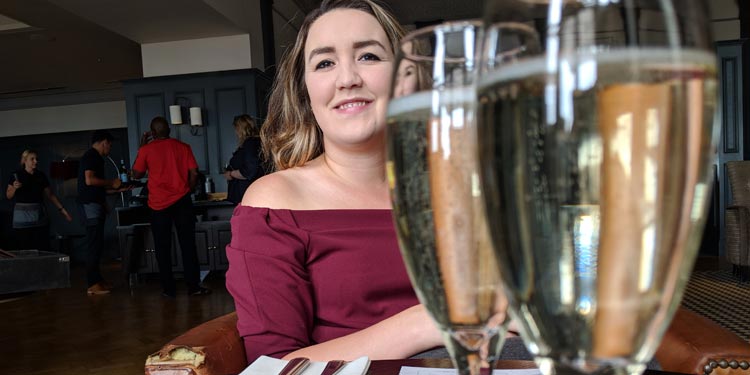 Welcoming, polite and friendly, the staff will lead you over to a seat and will instantly try to help you. We had great spots for the view, however you may want to call beforehand to see if you can reserve a seat by the window. There are also a number of booths if you come along in a big group.
The prosecco was free-flowing and tasted amazing, while they made sure to keep it topped up at all times.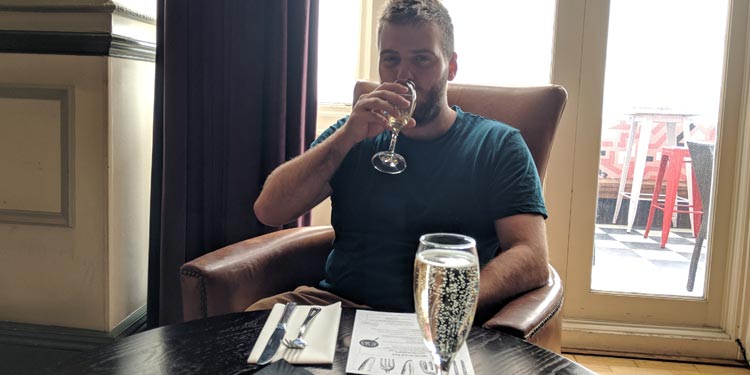 We also tried their latest range of cocktails, as can be seen in the video, the candy shot and mad scientist. We were split on our favourites, I loved the mad scientist (despite it being gin), however that might have been enhanced by the crazy injection!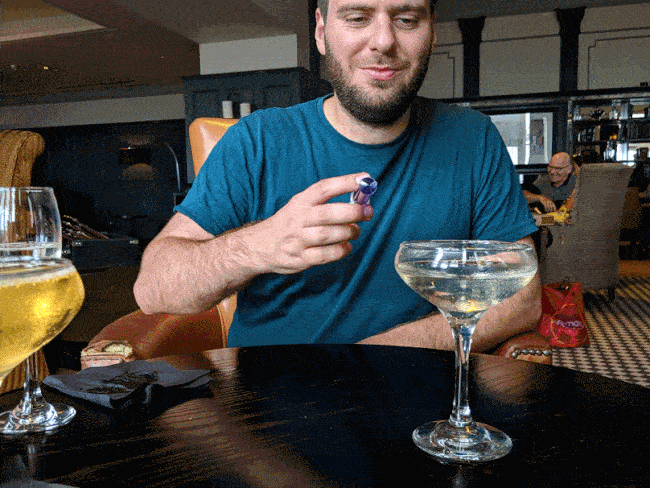 Raquel loved the candy shot, which came with popping candy, which when combined in your mouth with the alcohol explodes like crazy.
What Drinks Does It Include:
Free-flowing bloody Mary and prosecco. You can also customise your drink with a splash of orange or cranberry juice if you feel like it.
How About The Food?
We should probably have mixed it up to offer a balanced review, however we were both keen on the omelette. They also came with some scrumptious sweet potato fries, which is always enticing.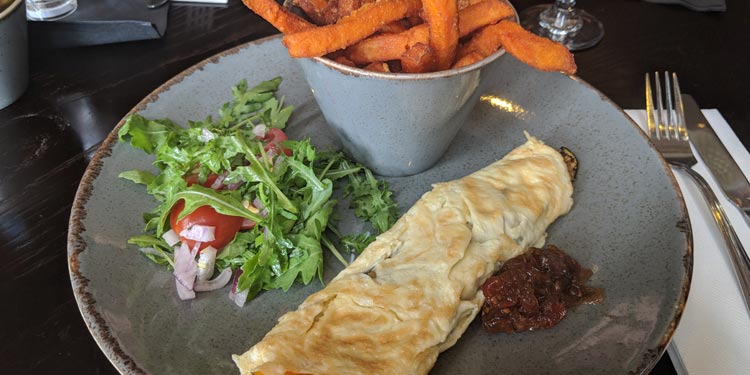 The menu included:
Pancake stack – You can pick three toppings such as crumbled brownies, ice cream, maple syrup, bacon, berries, banana etc mmmm.
Full English breakfast (or the veggie version) – All the usual parts, this is definitely one for the hungry member who joins along, I was heavily tempted to take this option.
Grilled tofu, avocado, daikon, sweet chilli and coriander spinach – both vegan and gluten free, this one will undoubtedly do well in Brighton and offers a healthy punch to your weekend (if you ignore all the drinking).
Steak sandwich, roasted onions, rocket and almond salad – You had me at steak! Ah, I will have to come back to try this one.
Poached cod fillet, grilled gem lettuce, confit tomato and dill cream – It seems a necessity for anyone visiting us here in Brighton to eat some fish by the sea, well here you can try some amazing cod.
Roasted vegetable omelette, tomato jam, mixed salad and sweet potato fries – the tomato jam was actually the most surprising element, it tasted amazing!
Pork belly, bubble & squeak, crispy black pudding – not sure about the black pudding, but who can say no to bubble and squeak?
You can also try their desserts, including either the chocolate torte, salted caramel, peanut butter ice cream and honeycomb or the set custard, rhubarb compote, beetroot sorbet & meringue.
Details:
The brunch is served daily, between 11am and 5pm. The whole session lasts 90 minutes, perhaps the perfect length of time before getting a wee bit too drunk!
I can wholeheartedly say this is 100% one of the best venues for a bottomless brunch in Brighton.