Type in things to do in Brighton and you will be spoilt for choice on options such as trying the 2p machines on the pier or exploring the laines, however if you're heading in the summer then you will find yourself pushing past massive groups of people 90% of the day. I have therefore decided to create a list of the best, quirky activities to give a go in Brighton to get off the 'well beaten track', something I try to do while travelling, yet I've never thought of writing about domestically.
Watch Stand Up At Komedia

Image by Elz
I'm a massive fan of live comedy, having seen Bill Bailey, Dylan Moran and Frankie Boyle live. In fact, despite all the far reaching countries I have been to, one of my greatest moments has to be attending the Edinburgh fringe festival, which left my jaw aching after all that laughter. Komedia seems to have a constant flow of comedy shows available, so check out their site and see if you can book anything.
Check Out The Graffiti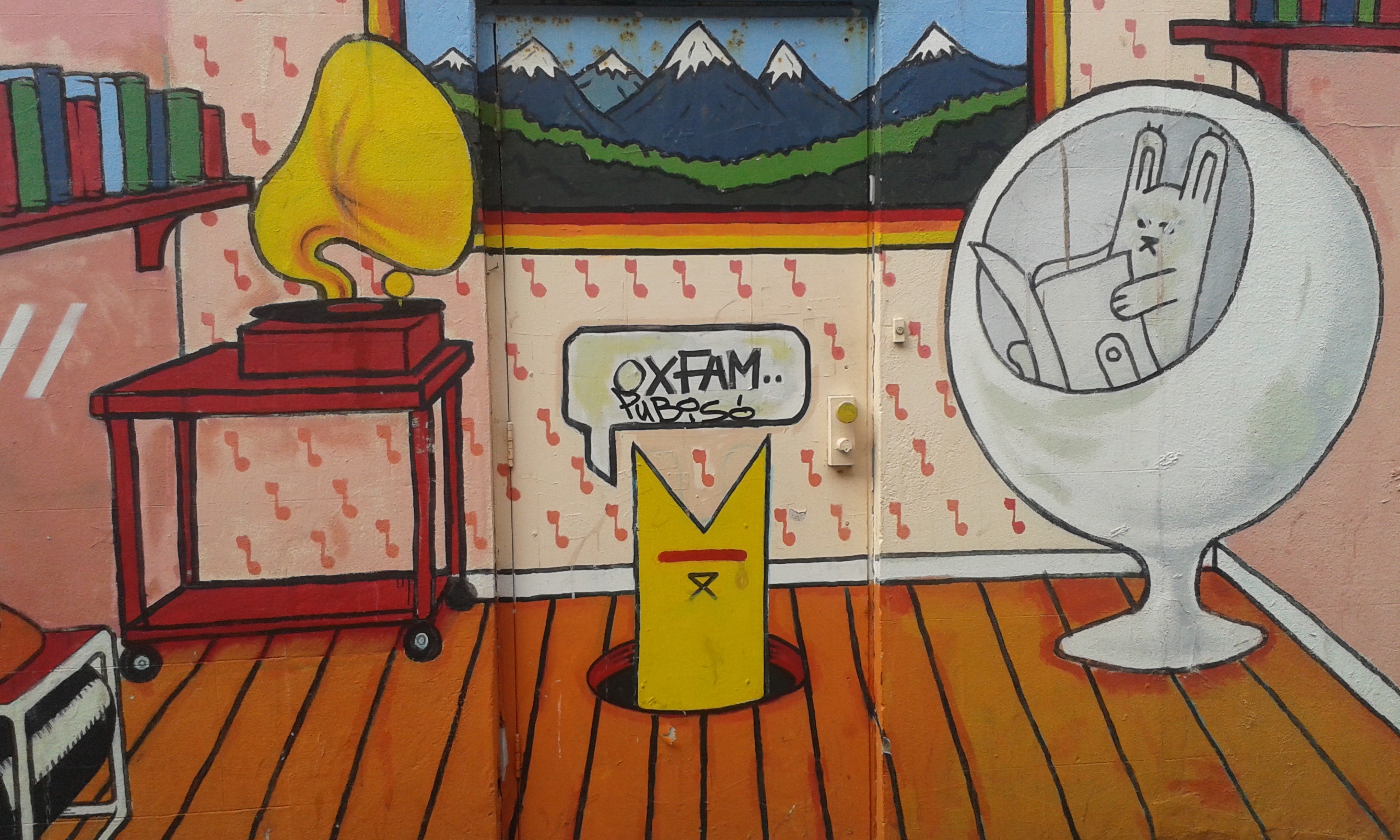 Whether you call it graffiti or street art, it will leave you absolutely stunned. Take a look through my selection of images and pick a favourite. The truly bizarre thing was all of those photos were taken on a 30 minute lunchbreak, so just imagine how many you could find if you spent a day walking around!
Brighton Flea Market

Image by grassrootsgroundswell
Whenever I travel to a new city, I always try to check out a market. Not necessarily with the intent of buying anything, more for the atmosphere and the experience. The magic of Brighton's flea market is that it isn't considered a tourist attraction, meaning you tend to get mainly locals. I have found some really odd items which are truly Brighton-esque. If this tickles your fancy, you might also want to check out Upper Gardner Street Market.
Devil's Dyke

Image by Berit Watkin
I hadn't actually visited Devil's Dyke up until recently, but always saw it come up on the front of buses. Slowly I started noticing some unbelievable pictures all over my friends Facebook walls, I wondered where the hell they had been. The views are simply stunning and also make for a great family trip.
Naked Bike Ride

Image by Dominic Alves
I always forget this on, then get a surprise when I look out my window and see a bunch of people cycling past starkers. Having started exactly 10 years ago, the crowd gets bigger every year, with a complete mix of male and female, young and old, all celebrating exhibitionism. They finish up at the naturist beach for a quick skinny dip. Of course, I would check the weather forecast beforehand if you're thinking of taking part!
Sewer Tour


You heard me, a couple of years ago I went on a tour of the Brighton sewer system…OK, I was on a yes mission at the time and my friend Michelle asked me to go along. It actually surprised me and was really interesting. The only downside was getting up relatively early for a Saturday morning, but if you're already up and wanting to explore the city, why not explore it from below? Don't worry about getting coated in poo though, the tour is all clean.
Choccywoccydoodah

Image by David Skinner
I'm not one to get wowed by food shaped like real life objects, but Choccywoccydoodah is un-frikin-believable! Every time I walk past, they seem to have new creations in the window, so treat it like a museum of chocolate (and snack on some while you're there).
Ghost Walk
I'm seeing more of these with every week that passes by. It doesn't overly intrigue me in my own town, but it's something I'd consider while on holiday, therefore this might appeal to you. Lasting just over an hour, you will be led by the stereotypical looking fella in the long jacket with a lantern in hand, talking through all the devilish details of haunted stories. You can also get discount if you're a family of 2 adults and 2 children.
Getting Here
If you're looking for travel and accommodation, you can normally find a great deal online. I previously booked a hotel through Dealchecker, while I recently stayed in the Pelirocco hotel which was a great laugh.
Remember parking is an absolute nightmare in this city, so unless the hotel offers parking, you might want to take the train or the coach.