Following six years of living in Brighton, including 3 years at University, I feel pretty comfortable in reviewing all the different clubs. They do however change ownership fairly regularly, so you are welcome to add your opinion to the matter! I have also written a guide on what to do in Brighton, which might be worth reading if you are visiting any time soon.
The most well known area (unfortunately) is West Street, which is invaded by chavs on the weekend; often best to miss. This road is well known for its clubs due to the fact that it is a straight road from the station to the beach, making it an easy place to find if you aren't sure where you're heading. The main club on this road is Oceana, which holds a good night on Wednesdays, which is the student's sports and societies night, however the rest of the week are nights you would rather forget! Across the road from Oceana is Wahoo, a surprisingly good club for West Street. Wahoo sometimes has decent drink prices, however expect them to spike on a Saturday. If you go to the road parallel to West Street, behind Wahoo, you will find a very cheap bar which offers jaggerbombs for about £1.50. This place is a great stop off on your way to the club. On West street, you can also find some decent pre-drink places (I base this on low cost drinks, not high quality bars) such as Wetherspoons, Oxygen or Yates. There is also a Wetherspoons on North Street, however that one more resembles a giant old man pub (once again, this might be what you are looking for, but I'm not). The Oxygen has every shot under the sun, while they also have a spin the wheel shots, so your drink can be picked by random. This isn't a great bar for a pint however, so for a larger drink I would definitely head to Wetherspoons. Yates is hated by most, due to the people it attracts, however I have had a lot of funny nights in there (only for pre-drinks, you don't want to stay long). The drinks aren't that cheap however, while I have never once seen a drink deal there.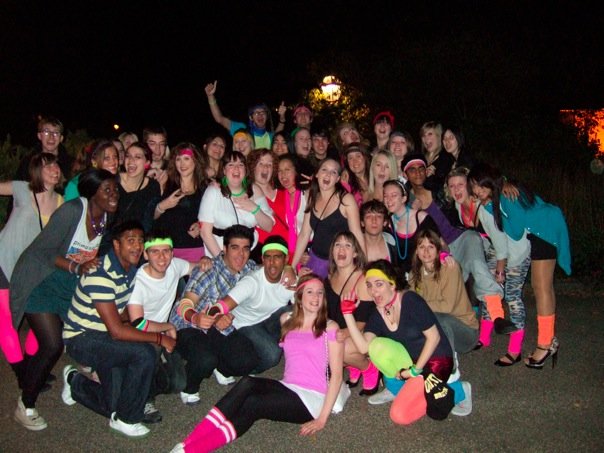 Along West Street you can also find Headcandy (which used to be Tru) and Vodka Revs. To anyone who has been to a Vodka Revs, you know what to expect, as it is similar to the other ones, however the Richmond one in London is much better. Headcandy is a giant hall where you will certainly lose everyone you know, while it is also home to Carnage, a massive student party which happens several times a year.
As you get to the beach, you will find a large amount of clubs across the sea front. The best one hands down is Coalition, playing a mix of music depending on what night you visit. The drink prices are great through the week, but just like everywhere else, they spike up considerably on the weekend. However, if you are a visitor from London, the prices will still seem amazingly cheap. With all these clubs you can find a guest list on Facebook to get cheap entry and queue jump, so I would definitely recommend doing this.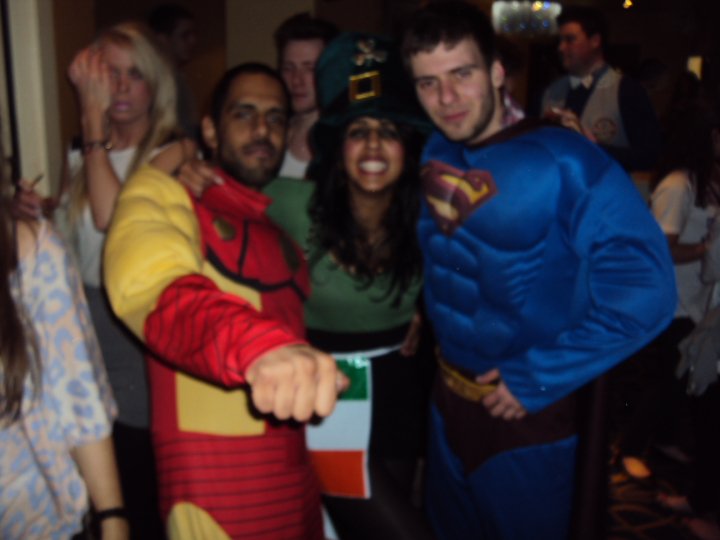 Very close to Coalition you have Digital, a club which has become synonymous with Brighton nightlife. The sound is set way too high in Digital (not being an old man, I swear), but they do have an amazing deal where drinks start at £1 before midnight (I think this is on Friday nights). Overall, I probably wouldn't recommend Digital as it is one of those clubs where you have an average, easy to forget night. Friday night is generally indie/rock music, however you can sometimes see big bands playing here on certain nights. If you love DnB and Dubstep, it would definitely be worth going to Digital when they have hospitality, a night dedicated to this kind of music.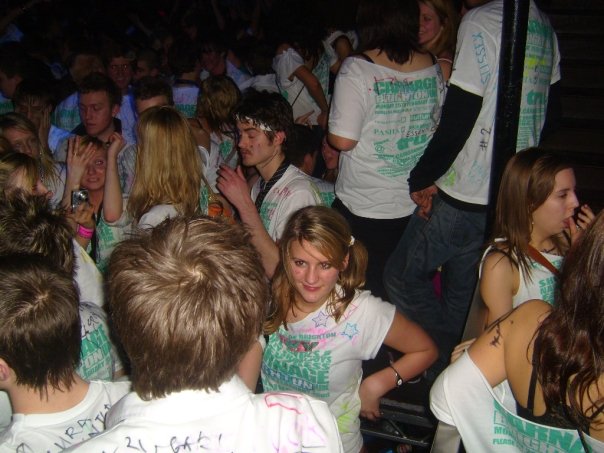 Right next to both Coalition and Digital is the club Life, another club I wouldn't overly recommend, however a number of friends enjoy this one, so it might be a marmite (you either love it or hate it) kind of club. Life plays indie music (for you indie lovers) however the dance floor is very squashed in the middle with no real atmosphere. The drinks are also very expensive, however it is another club which can be really hit and miss, as I also have some of my best memories in this club. If you are going in a big group and not bothered about meeting new people, this club can offer a lot of fun.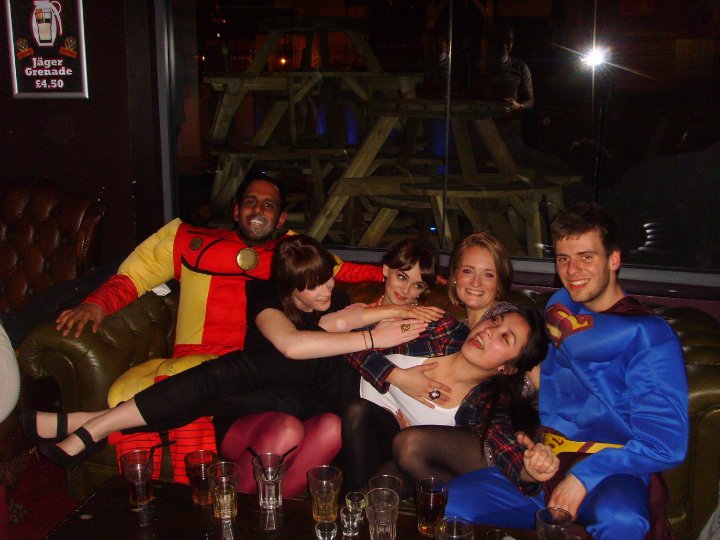 Near Digital you can find the incredibly narrow club called The Tube. Following six years of visiting this club (including when it used to be called the Funky Buddha, a much better name) we are still to have a good night here. The upside to this club is that it doesn't shut till around 6am, however this has negative sides as we have regularly turned up at 3am, paid £10 for entry and then left within 5 minutes. The logic is absent when the drinks are in!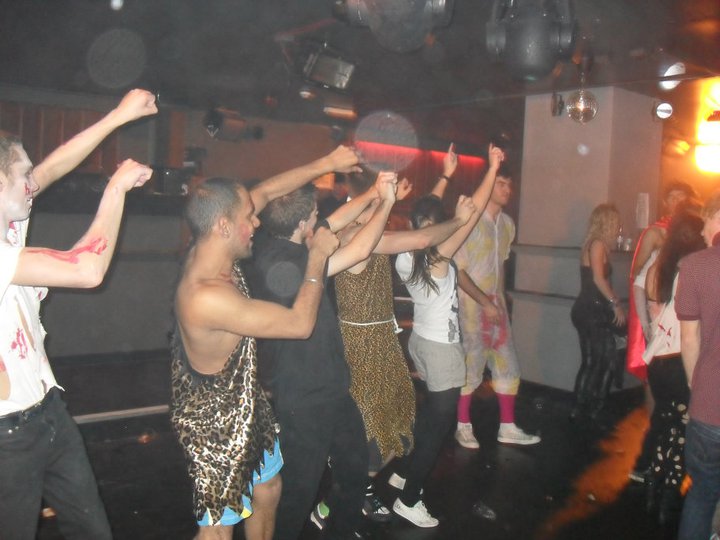 If you head further along the sea front towards Brighton Pier, you will come across Honeyclub (now renamed however I can't remember the new name), definitely the most dirty club in existence. Honeyclub used to have two main highlights, the £1 drinks all night they used to have on Thursdays and the epic songs they played all night (i'm a drum n bass / dubstep lover so this fitted perfectly with me), however this club has increased its drink prices, taking away any real reason to visit. If you carry along this path you get to the Volts, however this is pretty much drug central, so unless it's 3am, you're incredibly hyper and have nowhere to go, I would probably avoid this place.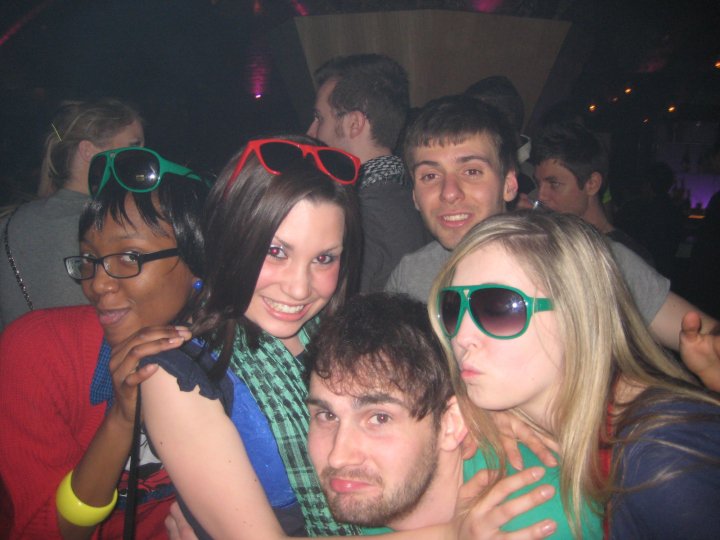 The final club along this way is Concorde II, which I am still yet to go to, much to my friends surprise. I have been told you wouldn't ever go there unless you absolutely have to, however it is a drum and bass / Dubstep club, which is my choice in music. Be prepared for a fair walk along the beach to get to Concorde however as this always surprises us every time we have contemplated going there. If you would like to go to Concorde 2, I would check online first to see who is playing there, as you might not be allowed entry without a ticket, or it could be very pricey if someone famous is playing.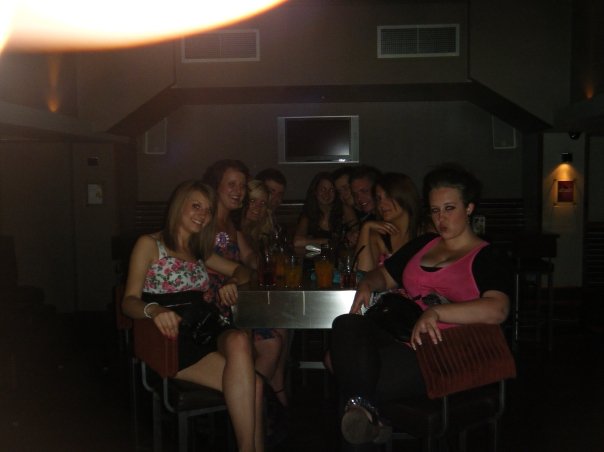 In between Old Steine and the Pier, you will find Revenge, a gay bar which is great fun whether you are gay, bi or straight. Speaking as a straight person, the people are friendly, the women are stunning and the drinks are cheap. Pretty much every night of the week you can find drink deals, while there is also a cheap bar right next door.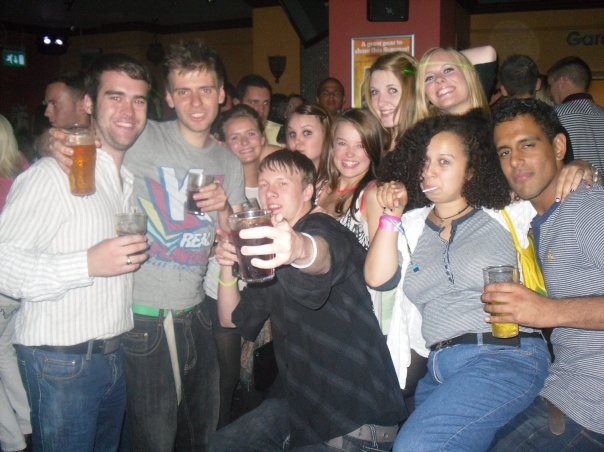 On the other side of the pier, you will spot Audio, which is absolutely amazing on Wednesday nights. This club does have a reputation for being empty on certain nights, so make sure it is going to be busy if you plan on going Audio. Remember, if you are in fancy dress, most clubs accept this however Audio will turn you away at the door. This has left us frustrated many a time, as our group has a tendency for wearing costumes. It is a rarity to find a club in Brighton turning you away for fancy dress, so I wouldn't worry about this for anywhere else.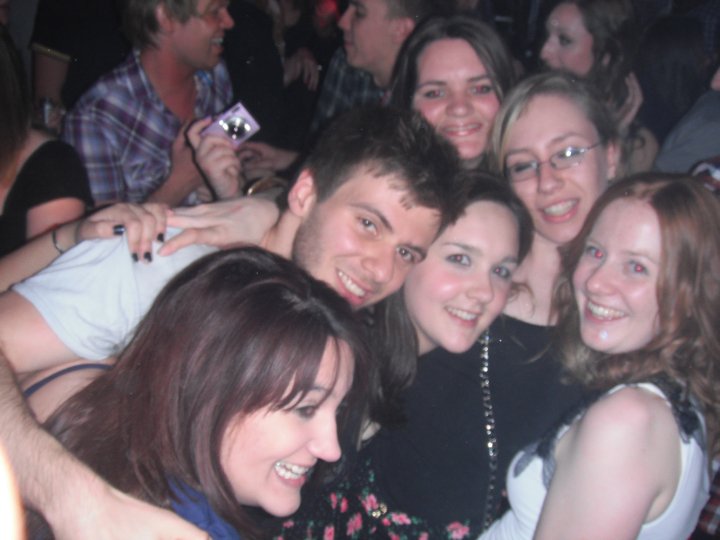 You will always find people in Pav Tav (Pavilion Tavern), one of the most popular bars in Brighton. This is one of my favourite places for pre-drinking, however the club upstairs is normally deserted. I would definitely recommend starting your night at Pav Tav and then head into the lanes as the drinks get stronger!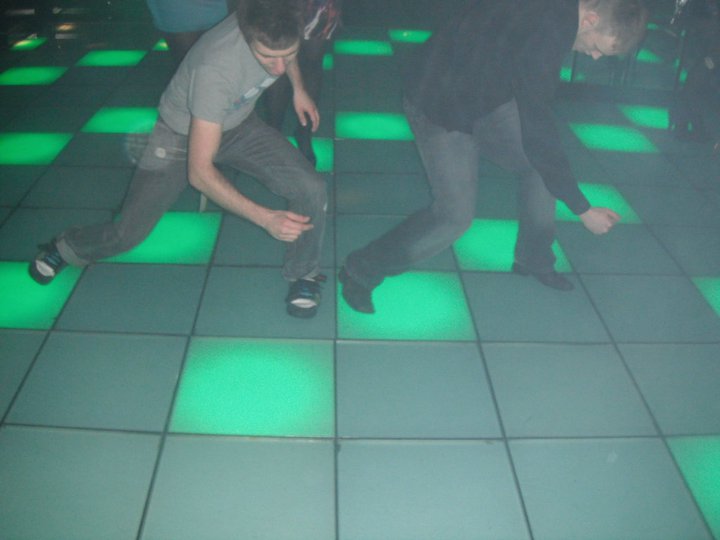 Next door to Pav Tav is Sugar Cube, a bar which normally attracts the 30 somethings, who are visiting for the weekend. Through the week however it tends to be very quiet. Normally a small bar which seems deserted, there seems to be a few more people there every time I walk past, however it still has a long way to go to compete with Pav Tav.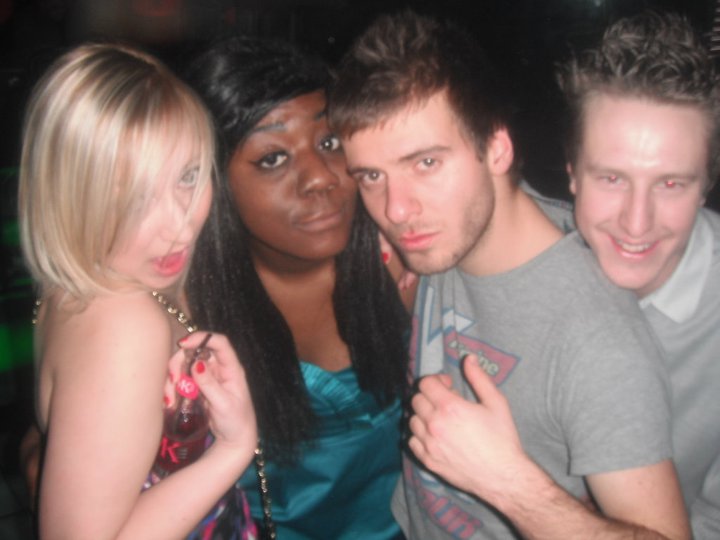 In the Lanes you can find (hopefully, it normally takes people a while to find it) a cocktail bar called the Font. The cheap night has changed since I was last there, however back in the day it was incredibly cheap on a Tuesday. Find out beforehand on Facebook what the best deals are and head down there for a great laugh.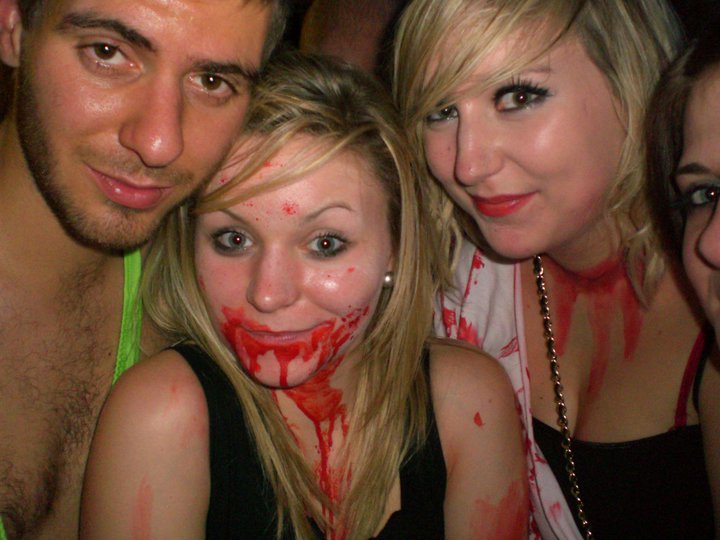 As you leave the lanes and begin to get closer to the beach once again, you can find a few bars and clubs close by to each other, such as Pitcher and Piano and Lo La Lo. Pitcher and Piano is a great place for a pre-drink if you are in a big group or if you like cocktails. This cocktail bar normally has a buy one get one free offer going on, however if you're a pint drinker, prepare to be disappointed. Close by is Lo La Lo, a very popular club which you will want to get to early so you can skip the long queue. Often a Hawaii theme to the place, this is my mates favourite club in Brighton, so I have been a regular visitor since it took over PoNaNa.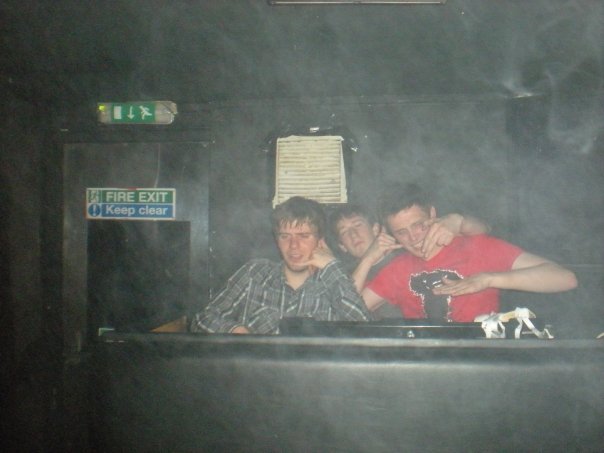 Along the sea front but staying close to Pitcher and Piano is Belushis, which has an upstairs and a downstairs. You can grab a great drink and have a great laugh in Belushis, however once again you will want to find out the best night to get deals. This is a good place to go for pre drinks if you plan on going clubbing in Lo La Lo. Round the corner from Lo La Lo is The Haunted, a dark small club, but the less said about this place the better!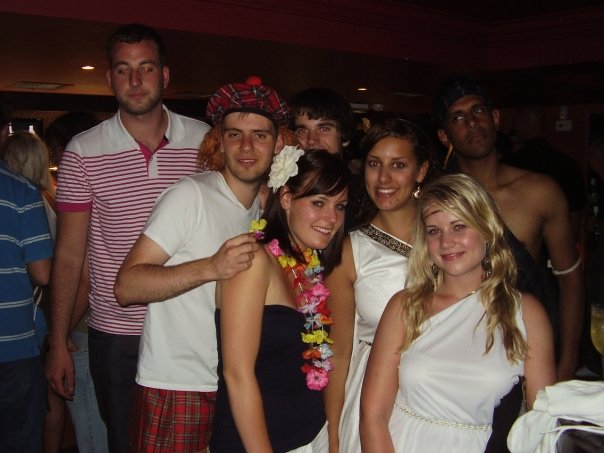 For people trying to get off the main streets, some others you can try are Rikitiks and the Green Door. Rikitiks is a great bar in the Northern Lanes, however it starts pretty quiet, so you will want to head there after a few pints elsewhere. The Green Door is dead close to the station, very much resembling a wedding party, it is not to everyone's taste. The Green Door can be hilarious providing you have a few shots in you by the time you arrive.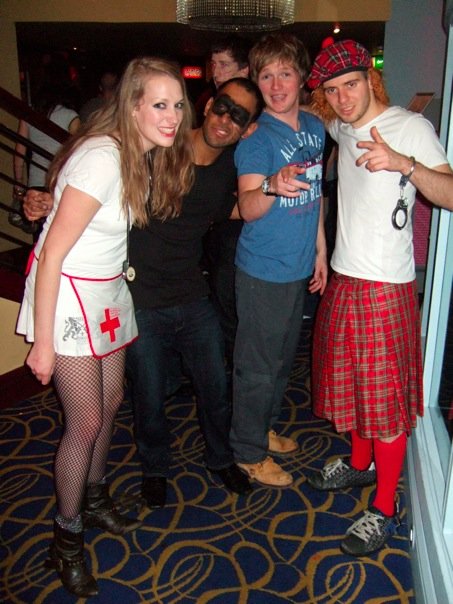 I was going to include a number of pubs, however considering there are more pubs than days in a year, I  thought it would be best to leave it for a new post. Let me know if I have left out any clubs and I will certainly add them to this post.