The majority of my friends that have been to South America, have highlighted Bolivia as being surprisingly the best part of their travels.
The country is enriched with history and has salt flats that can be seen from space. Bolivia also features the most dangerous road in the world (death road), if you're brave enough to cycle along it…That wasn't a dare!
If you are travelling through South America, you might enjoy reading my list of things to do in Peru.
The following list should help you to ensure there is nothing you fail to complete while travelling through Bolivia.
Crossing the salt flats, you can either take a 3-5 day jeep tour on a circular route, or you can take the journey over to Chile (possibly a good option once you're ready to leave Bolivia). On paper, this might sound unexciting, but it was easily one of the best parts of my trip!
You can have some great fun with photos, so make sure to bring some items with you. I couldn't help myself with bringing along the Jack Sparrow costume, while many others bring a toy dinosaur.
The trek will take you to multiple scenes along the way, offering loads of different views, but all looking uniquely gorgeous.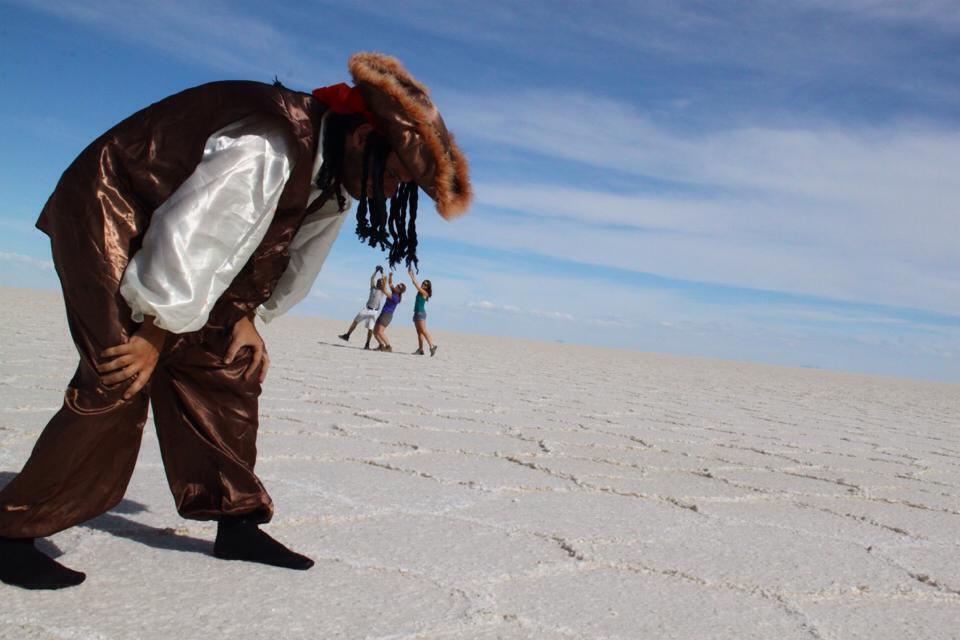 Once again, this isn't a dare, but featuring the most dangerous road in the world is an evil temptation. The road begins near La Paz and descends into the Amazon rainforest.
The entire stretch of the road goes on for 61km and mainly includes a downwards path, descending 3,000m throughout the journey.
At certain points, the path is only 10ft wide with a 2,000ft drop, therefore you can imagine the danger if you happen to slip! If you wanted to know, the official name for the road of death is actually North Yungas Road and around 200 people used to die on the road every year.
I took on this experience and it really isn't as scary as it looks, however the bus journey back up at the end was pretty scary, considering how close you are to the edge.
You have to cycle on the outer path when vehicles go past, which is pretty nervy.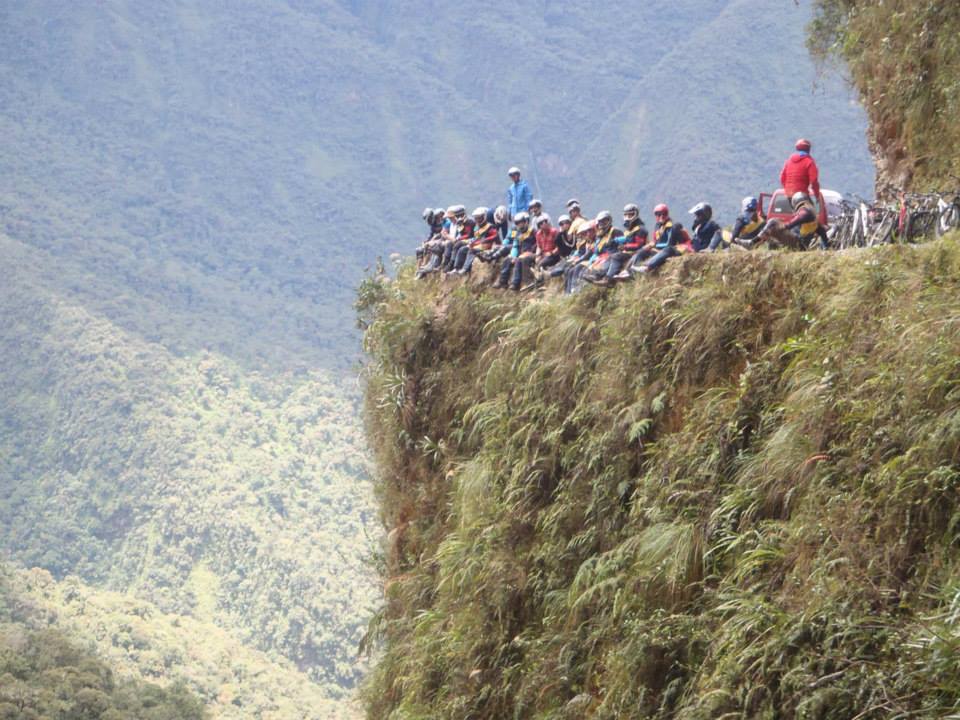 3) Lake Titicaca
How can you not visit with such a legendary name, Lake Titicaca is a giant freshwater lake stretching from Peru to Bolivia.
You can swim in the lake through the morning and then take a cruise over to Peru as the afternoon arrives.
The lake has a number of small islands which you can visit, one (Isla Del Sol) featuring ancient Inca ruins.
Many people choose to do a specific package option where they stay with a local village and eat with them, while hearing stories about how they live.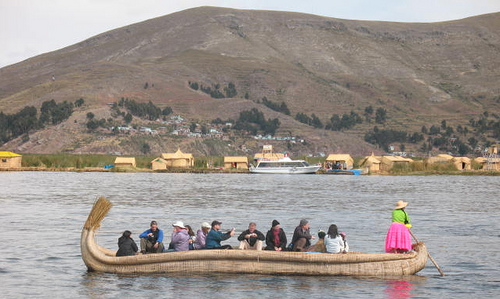 4) Santa Cruz
This is where most people start their journey in Bolivia. Santa Cruz is very much targeted at tourists and is quite westernised in comparison to some of the areas you can visit in Bolivia.
The nightlife scene is amazing in Santa Cruz, while this is a good area to begin adjusting to the altitude. I wouldn't stay too long in Santa Cruz, however it is another item to tick off, probably soon after arriving.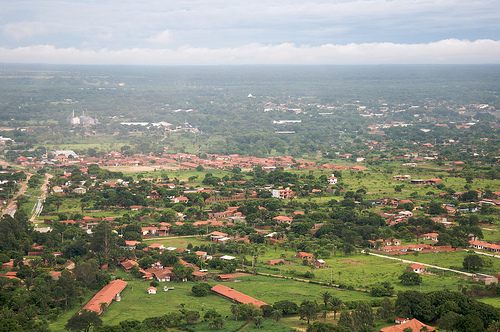 5) Witches Market in La Paz
Visiting marketplaces is a massive part of travelling for me, as you get to barter with the locals, practicing your limited linguistic skills that you have picked up along the way.
The witches market is a maze of market stalls, with some unusual items for sale, such as dried llama foetuses.
Be warned, you're not allowed to take photos through the market place, or you might get shouted at. I was warned beforehand not to take any photos, but if you do decide to take one, make sure to ask the person with the stall beforehand.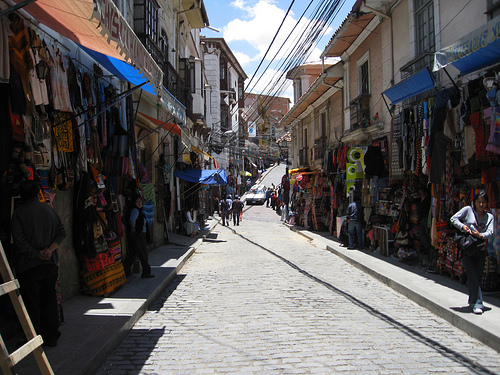 6) Sajama National Park
This national park holds some great views of the Andean landscape and the Volcan Sajama, the highest mountain in Bolivia at 6,542m.
The Sajama national park also neighbours with Chile, making this a good final farewell if you plan on leaving the country, or alternatively a great hello if you are just arriving from Chile.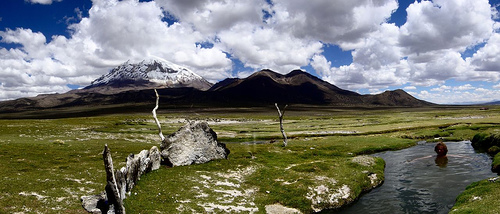 7) Potosi
The altitude in Potosi will take some getting used to as it is the highest city in the world, standing at an unbelievable 13,500ft (4,100m) above sea level, which is as high as many great mountains.
Potosi is now a World Heritage Site, while the mineral mines were so fruitful that at one point, Potosi residents were the most wealthy in the whole of South America.
8) Valle De La Luna
A trip easily accessible while staying in La Paz, the Moon Valley as it is also known, is a stunning landscape of rock formations, another natural beauty in Bolivia.
Remember to not get confused as this area shares a name with a different place in Argentina. The views are unbelievable, however there isn't much wildlife around and this one can be a bit boring if you spend to long at the Moon Valley.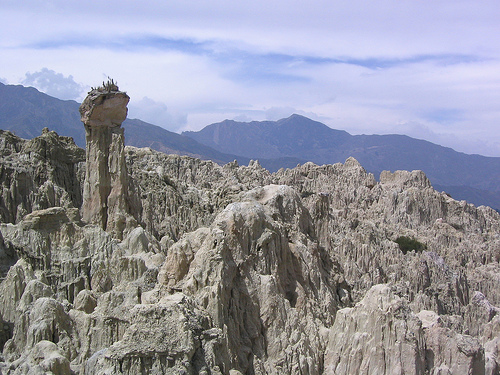 This will be down to what you prefer, however I would actually recommend the Pampas tour over the jungle tour.
On paper the jungle tour always seems more interesting (if you get the time you could do both), however the Pampas tour focuses much more on wildlife, offering you the chance to see piranhas, alligators, pink dolphins, anacondas and turtles.
Be careful not to just go with the cheapest tour operator as there are always going to be some sham companies, so go for the one with a positive reputation which someone in your hostel has already been with.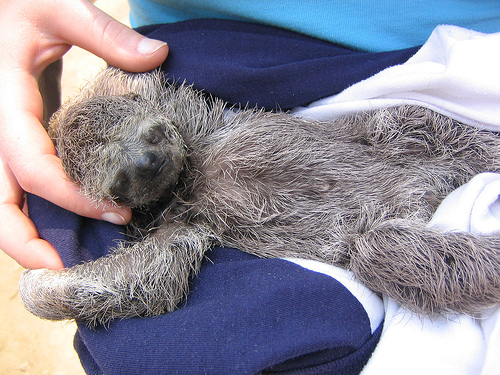 10) Copacabana
The infamous Copacabana is another place located along the shores of lake Titicaca. Copacabana definitely attracts tourists, however the prices in the area have stayed surprisingly low, with accommodation and a decent meal coming in at a fair price.
The white capped mountains in the background make this a photo frenzy location, while many people come here to hike, although once again it is worth mentioning the extreme altitude difference.
If you're looking for a relaxing break after several months of travelling, many like to take a couple of days off in Copacabana.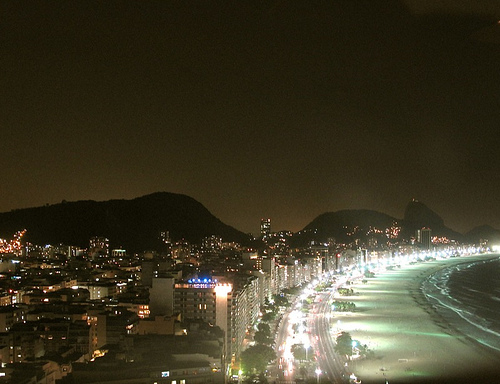 How do you describe this? Ok, let's give it a go. Cholita wrestling is, well wrestling matches, often with those Mexican wrestling masks on, which are sold at numerous markets all over Bolivia.
You will also see the women wrestling in their traditional clothing. Women are in long dresses and looking very respectable, before busting out a powerbomb, it's both bizarre and hysterical.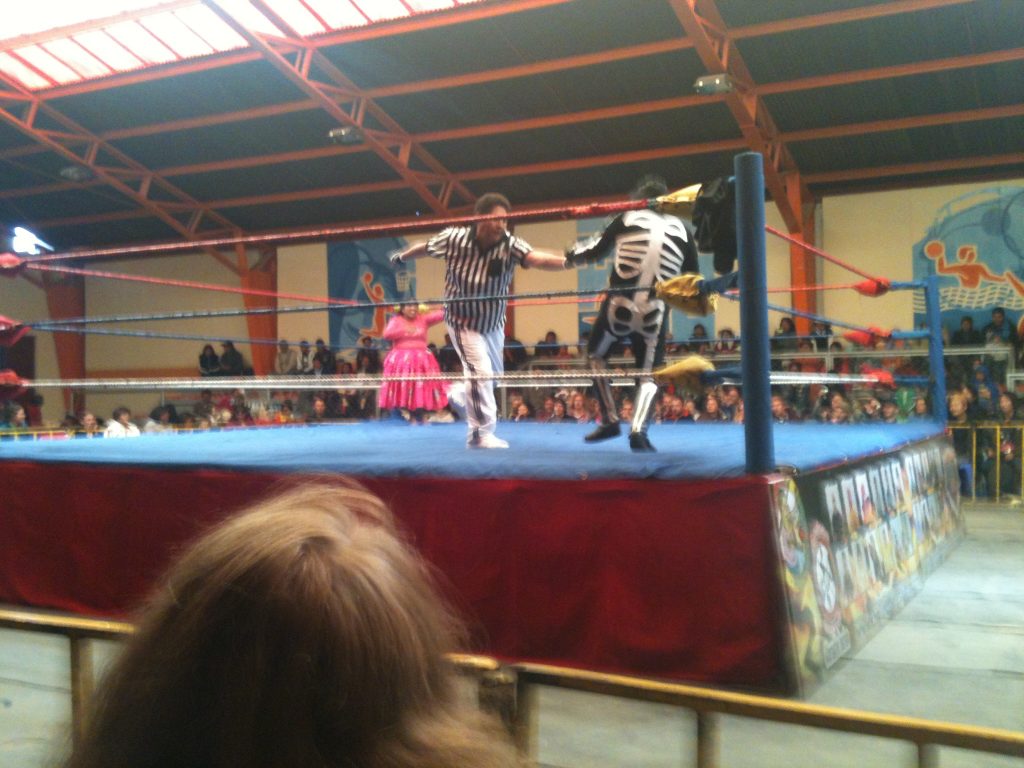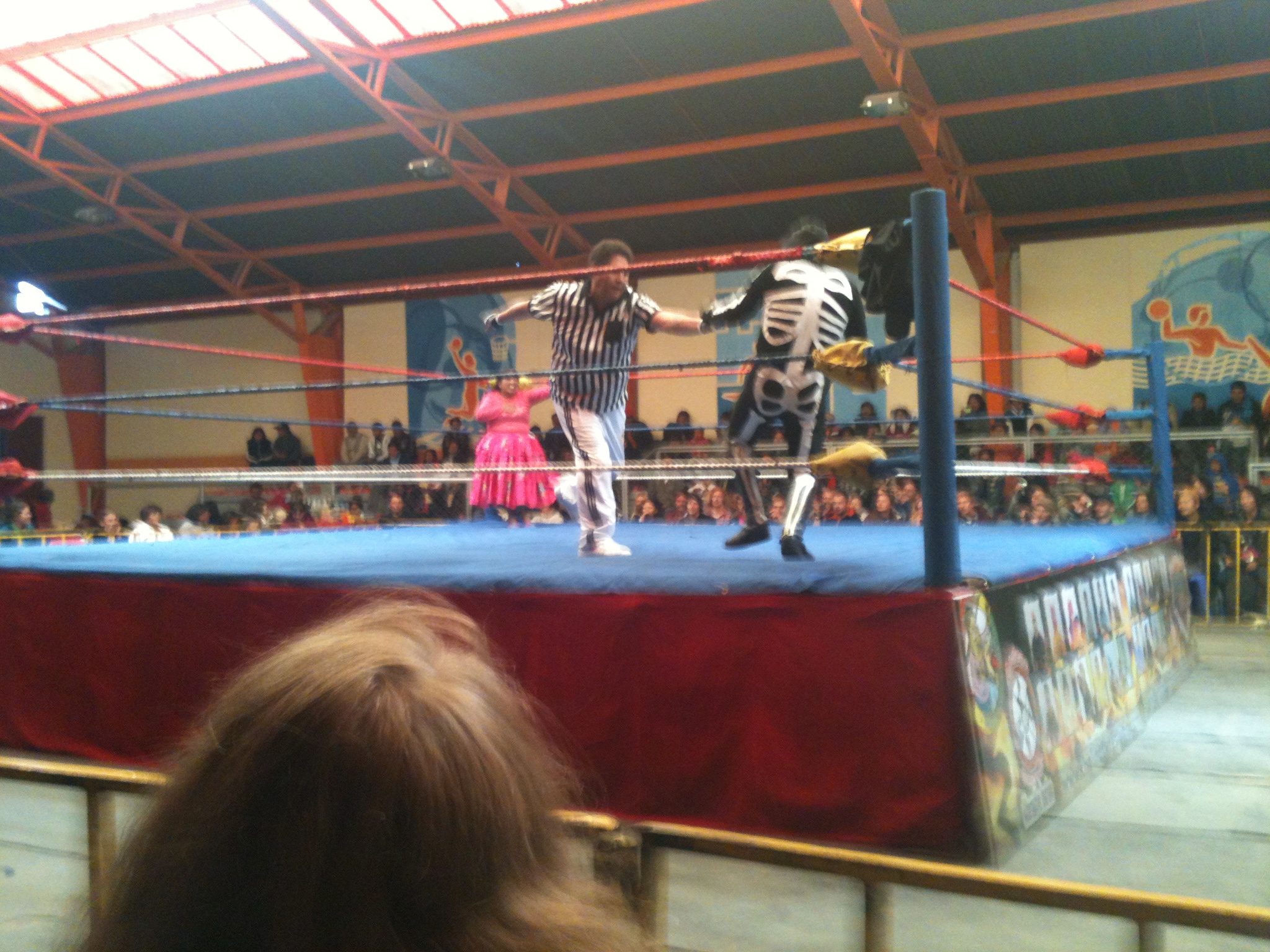 12) Spanish Lessons In Sucre
Sucre is an amazing place where I relaxed in a hostel and visited marketplaces alongside the other travellers, embracing the various smoothies they made.
I wasn't aware of the strong linguistic reputation of Sucre, but it seemed that every traveller had arrived at Sucre to practice their Spanish skills. Most would book into a hostel for a month and then begin their daily Spanish classes.
I decided to take a more relaxed approach after arriving, however if this was nearer the start of my journey, I probably would have contemplated taking some classes.
If you do visit, make sure to read my article on things to do in Sucre.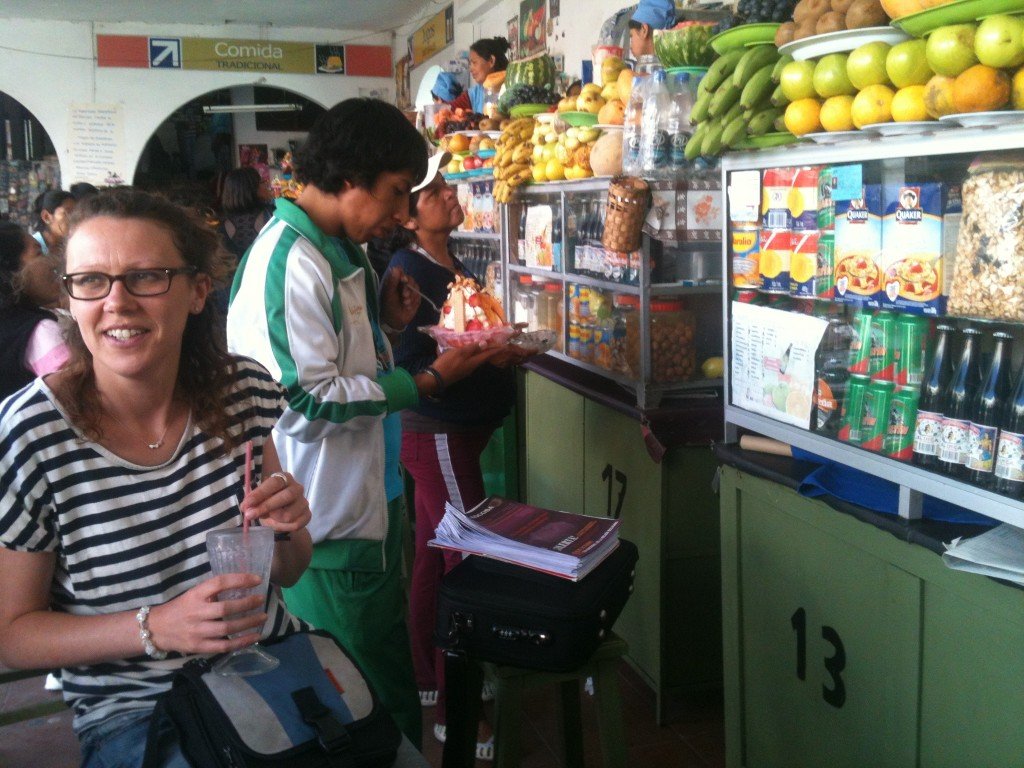 I hope you enjoyed my list of things to do in Bolivia, let me know your thoughts in the comments below and share any unbelievable experiences you had in this beautiful country.