You've come down to Brighton for a nice break away, but you're wanting to keep the purse strings tight. Well we can certainly help there! Brighton has a huge array of activities and attractions you can see and get involved with at zero cost.
So welcome to the budget guide of Brighton!
The Rockery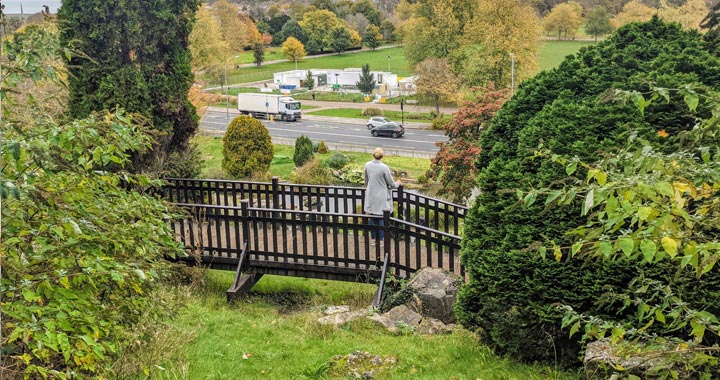 This is our ultimate hidden gem in Brighton. Most people visiting Brighton for the day will stay within the centre, not going as far as Preston Park, but if you do take the 19 minute walk, you will find a beautiful garden called the Rockery.
Landscaped by Captain B Maclaren in 1935, the Rockery has a lake with stepping stones going over, while you can walk up to the top to see views across city.
There is even a little waterfall going down the rockery, leading down to the lake. You will also find a little bridge half way up, which makes for some great photos.
In the lake you will find frogs and newts, while the lack of crowds here means you will often have the entire Rockery to yourself, something I hope doesn't change by me advertising the area.
Explore The Harbour At Brighton Marina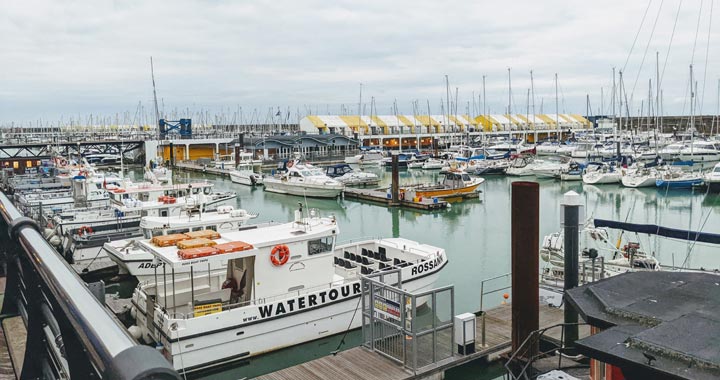 When we were going through lockdown, me and Raquel loved getting the rental bikes and going from central Brighton along the seafront, where there are no cars, along to Saltdean.
However, during our bike rides, we'd always stop off at the harbour, as it was a really relaxing place to visit, while if you've never been before then it's definitely something that should make your list.
As it's a little out of town, the majority of people I meet who visit Brighton claim they've never been to the Marina, so I'd like to push more people to head over and give it a try.
You can walk along the coastline to the marina, but if you don't mind spending a bit of money, you can catch the 7 bus from Brighton station to the marina.
The Lanes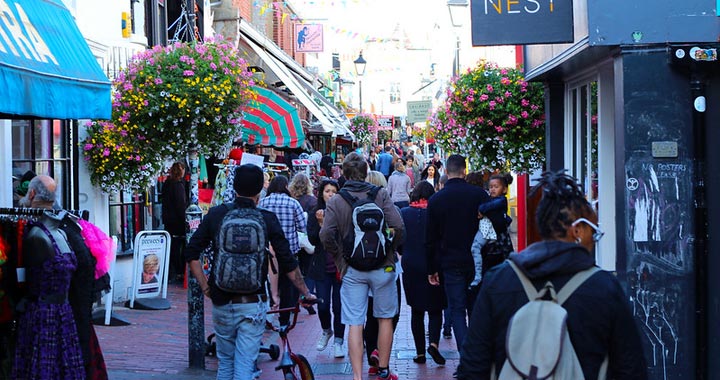 The Brighton Lanes is the swankiest area in town, containing pretty little cafes, a few traditional pubs, twisting alleyways and for some reason, a bizarrely large amount of jewellery stores.
The Lanes are a great place to walk through and explore, with no cars around. You don't have to be a fan of shopping, it's purely about exploring the bizarre store windows.
Sadly, Choccywoccydoodah has shut down, which was arguably the highlight of the Lanes, but I wanted to point out my best bits:
The street art, including the giant Alice in Wonderland
Giggling Squid – Thai restaurant
The Pump House – a pub which is the oldest building in Brighton
Curry Leaf – Indian restaurant
Of course, my highlights are purely around places that will cost, but you have to stop somewhere to eat and I can highly recommend Curry Leaf.
Street Art Tour of Brighton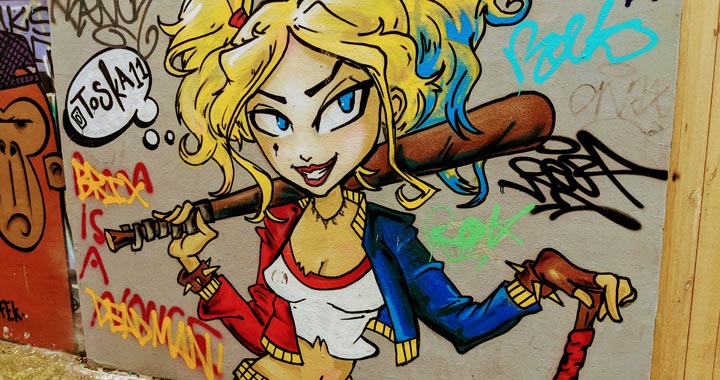 I'm not talking about messy graffiti and tags, I'm talking about the stunning street art that coats many of the walls in Brighton, which help to express people's creativity and talent.
I have tried to include the main roads below which I know about, but it feels like every day I walk past a different key piece of street art.
Trafalgar lane
Prince Albert pub – Trafalgar Street / Frederick Place
A270 road from Hobgoblin pub
St Peter's street
Kingsbury street – Seascape Hen House Bruno Mural
Viaduct road – Family Guy house
If you want to see what some of it looks like, have a read of my guide to street art in Brighton.
Booth Museum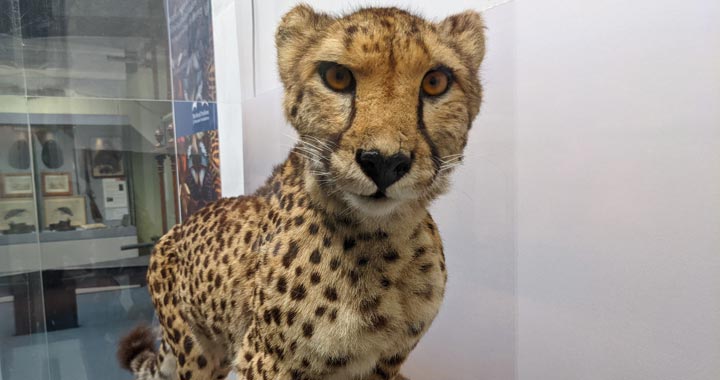 The Booth is a natural history museum, including fossils, butterflies and birds, found alongside Hove Green on Dyke road.
With over half a million specimen available to see, this is a bit of a hidden gem in Brighton, great for a family trip. It comes at zero cost, but they do accept donations of course.
Founded in 1874, this building has stood the test of time, previously a private collection of Edward Thomas Booth, who was fascinated by birds.
The Open Market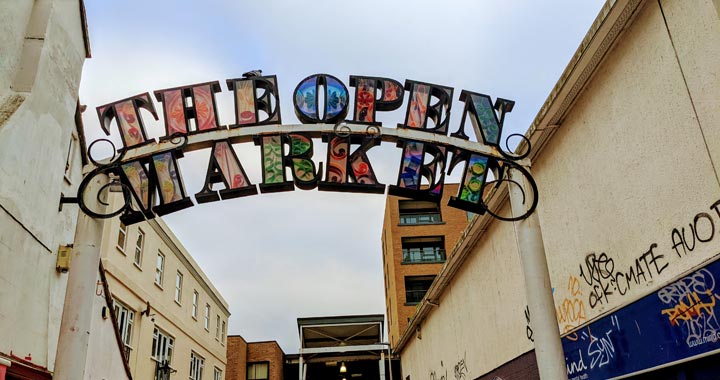 Found half way along the busy London Road, the Open Market hosts a number of local businesses and on the weekends you will see stands setup by businesses with sustainably sourced products.
It's a great place to explore, but it won't take you long to get from one side to the other, however you should stop off at Smorls to get some Thunder houmous and felafels.
We first came across Smorls on the Brighton Food Tour, highlighting it as a local, independent business, while the garlicy houmous had us hooked instantly.
Brighton Music Hall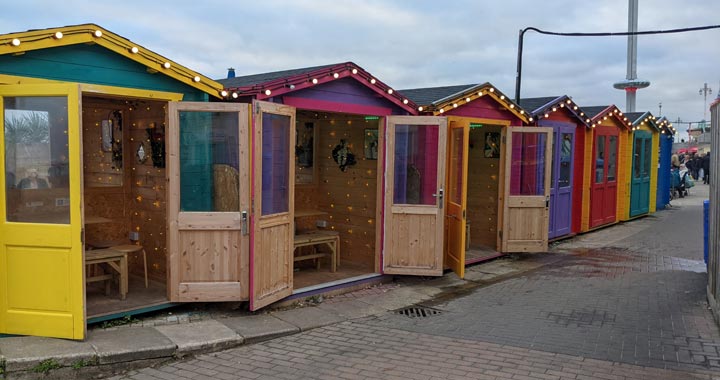 Found at the Kings Road Arches on the seafront, the Brighton Music Hall normally has a live performance if you visit over the weekend in the summer.
Whether you want to get some beers from the bar or just want to relax nearby at no cost, this is a relaxing way to spend some time near the seafront.
It was also the common scene of local legend Disco Pete, who would rave it up to the music each weekend, however he sadly passed away at the age of 84.
The Beach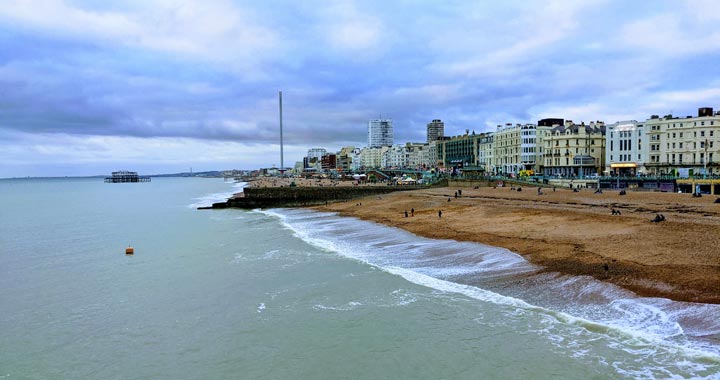 The biggest attraction to Londoners wanting to escape for the day with a short one hour train journey, the beach offers a feeling of being on holiday without having to jump on a plane.
If you walk straight down from Brighton station along Queen's Road and West street, then you will be at the most busiest part of the beach, but keep walking along in either direction and it does get a bit calmer.
I've always loved going along to Hove beach, near Hove Lawns, which is an equally nice place to relax in the summer.
With the Pier standing in the water, holidaymakers enjoying fish and chips, people pretending the water isn't freezing and jumping in, the i360 slowly lifting up and the view of the derelict West Pier, Brighton beach is certainly that little bit magic…If you don't arrive when the crowds have completely taken over.
I'd recommend avoiding a Saturday in the middle of the summer, try to get down to the beach early in the morning on a weekday, it will be much calmer.
North Laine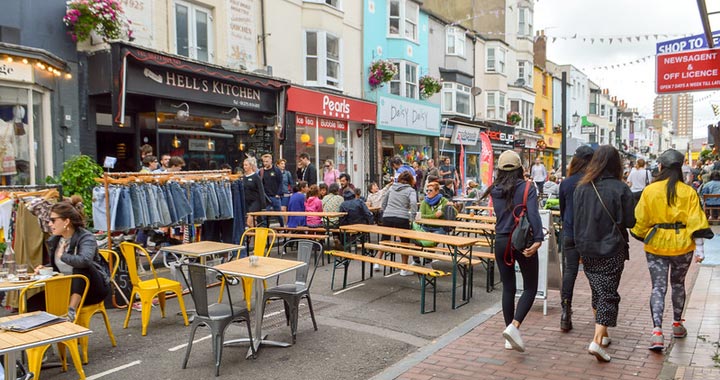 Notice the different spelling between the Lanes and the North Laine, for some reason it is a massive pet peeve for people in Brighton, something I have tripped up on a few times since I moved here 14 years ago.
But I have to say, I much prefer walking along the North Laine, as the shops are beyond bizarre. Below are some of the best:
Bonsai-Ko – if you fancy taking on a tiny plant which requires a lot of maintenance then I tip my hat, but I prefer just to pop in and admire them. Simply stunning.
Snoopers Paradise – Found on Kensington Gardens, this bizarre store contains seemingly anything and everything over 30 years old, from old-school cameras to jewellery and paintings of someone you don't know. This store is incredible to wander around, you find yourself lost in it all.
White Rabbit pub – a great place to stop for some lunch and a pint, or maybe a Sunday roast.
Bert's – Sure, this isn't one of the independent stores, but Raquel loves Bert's, with all the little gadgets and kitchen utensils that are fun to sift through.
Oddballs – Juggling balls, skateboards and rollerskates, this shop certainly ticks the unique box.
Brighton Sausage Co – an independent store selling locally sourced meats and cheeses, with some award winning cheese in store.
Dave's Comics – If you're a child, a grown-up child or looking after a child then this is worth a visit. Each time I walk past, I feel like a kid again and just want to buy it all.
Dirty Harry – set over two floors, this store often has the clothing rails outside with shirts on it, but I would recommend going indoors and looking through the entire collection.
To Be Worn Again – another interesting clothing store based on Sydney Street like Dirty Harry, again, this is set over two floors and I'd recommend walking around inside.
Mad Hatters – Because how can you visit Brighton and not buy a hat? A huge collection of hats, from all different eras and styles.
Oliver's Brighton – For the little budding wizard in you, Oliver's Brighton will bring out your inner child as you look through all of the magical items available.
Komedia – Brighton's biggest comedy club, you can get a great deal for Thursday's on Group-on, or at least you could back in the day, I used to go a couple of times per month, watching small time comedians having their big breaks.
Brighton Pier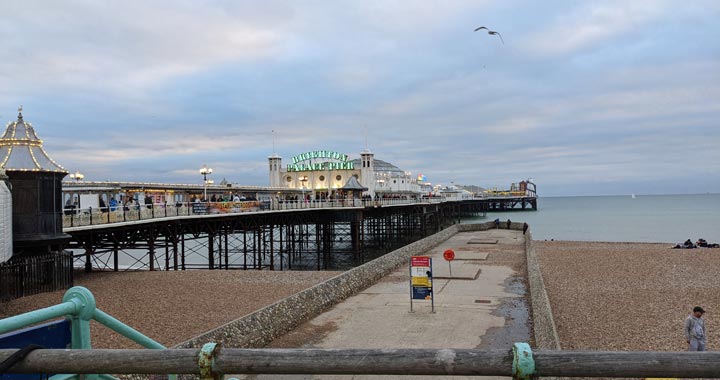 At first, I was reluctant to include this one, as everything on the Pier costs money, but the reality is it's free to walk on the Pier and you can walk around having plenty of fun taking it all in without spending a penny.
The biggest attractions to the Pier are the arcade games and the big rides at the end, however you could easily just walk through and get some great photos of Brighton beach.
If you do feel like spending a bit, you can get a wristband for the rides online, which will give you unlimited goes. As a ride costs £4 and the wristband was £17 last time I got one, you can quickly get your moneys worth if you keep going on them.
Undercliff Walk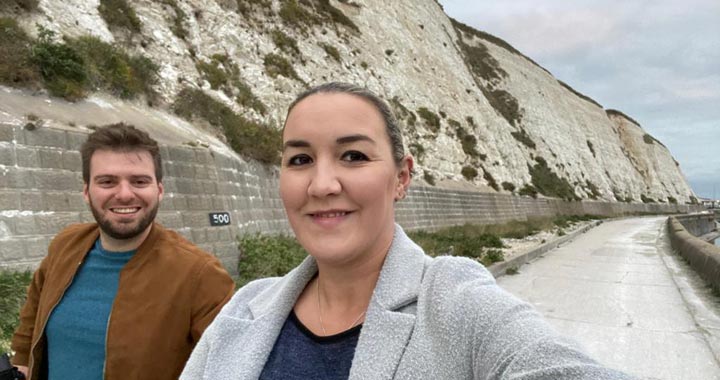 I covered how we get to Brighton Marina at the start, using the undercliffs, however even if you don't stop off at Brighton Marina, the Undercliffs offer a great walking route away from all the crowds.
You can walk along the front with no cars, passing by Rottingdean and then it finally ending in Saltdean.
Many people spot seals as they take this walk, but despite going along here hundreds of times, I'm still yet to see one, damn my luck!
Brighton Flea Market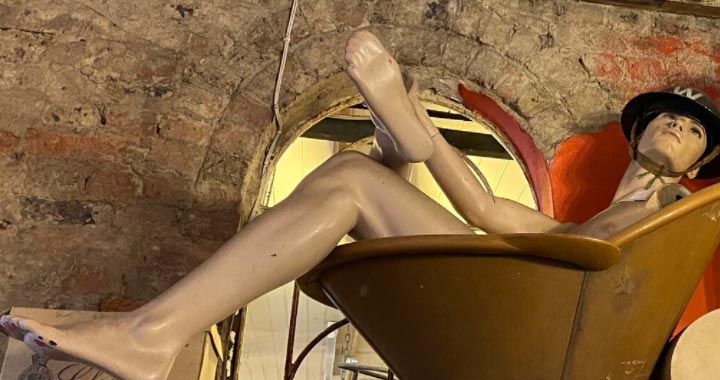 The Brighton Flea Market is found on Upper St James's Street in Kemptown, to the left of the Pier, where you can look through the bizarre mismatch of items.
The stock seems to change regularly, while the staff are really friendly, so don't hesitate to ask them any questions about what they have in store.
If you do head over this way, you're also nearby a Curry Leaf, therefore you could stop off there for lunch, or get a pint at the Sidewinder.
Pavilion Gardens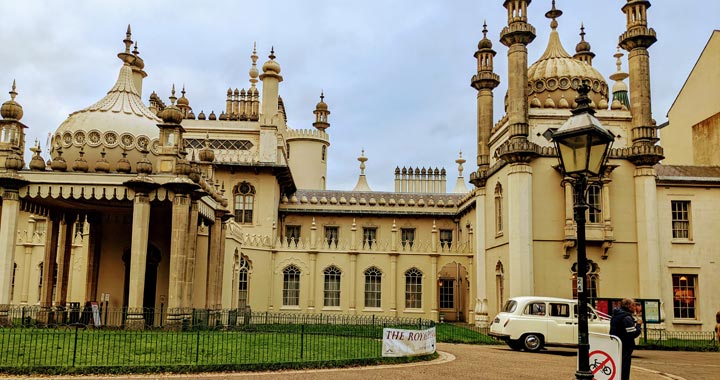 The Royal Pavilion is a beautiful part of Brighton, often used as the symbol to represent the city, while the gardens surrounding the Royal Pavilion is a great place to stop for some lunch or to explore if you've never been before.
Also, in the summer time, there will often be live music being placed by local artists, or sometimes whole percussion groups are setup here.
The Grade II listed building holds some unbelievable art, which is normally housed in Buckingham palace, while the gardens are free to walk around. There is also a café in case you fancy stopping off for a coffee.
Brighton Fishing Museum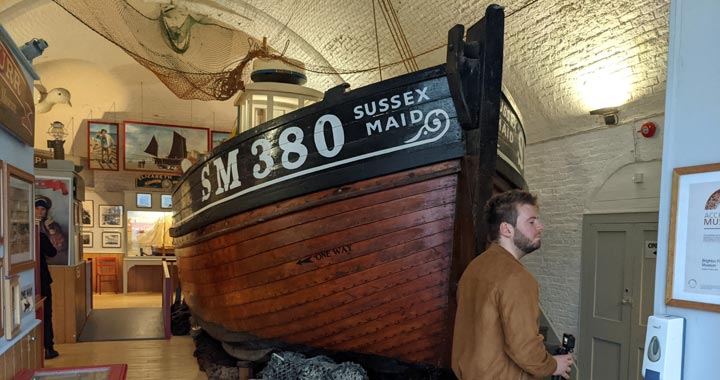 This independent museum doesn't charge for entry, but as always, they would hugely appreciate your donations when visiting.
Considering the fishing industry background of Brighton, this is a museum that highlights the seaside history and contains a 27 foot boat, as well as various photographs and prints.
Found at the Kings Road Arches on the seafront, the museum is open between 10am and 5pm each day.