Japan is one of those places which holds such a contrast, from the technology hub of the world Tokyo, to the peaceful mountains and Buddhist temples all over the country. There are many cultural differences which you must be made aware of before visiting Japan. In general, people in Japan are very proud and do not believe in humiliating people in public, as they call it, 'losing face'. If you have an issue with someone in Japan, do not try and embarrass them in front of everyone, simply try to have a quiet word. Along a similar line, tipping is not a tradition in Japan, therefore don't think you are being rude by not leaving a tip as you are more likely to demean someone or confuse them if you leave a tip. Some may accept tips, however unless you speak the language, it might not be worth the hassle and confusion as the gesture is lost in translation.
If you are planning a holiday to Japan, I have done my best to list everything you should give a try when arriving in Japan, however I am sure there are much more which could be added to the list. If you can think of any more, let me know in the comments at the bottom and I will do my best to add them to the article, so that we can collectively collate every piece of Japan together.
1) Kyoto's rich heritage
Kyoto is filled with tourist attractions and world heritage sites, often seen in photo's around the world. Visiting Kyoto's ancient sites has to be right top of anyone's list if they are heading to Japan. The terrific looking Kinkakuji, which is now a Zen Buddhist temple, is quite breathtaking. The beautiful gardens and water around Kinkakuji add to the image, while I would also recommend a visit to Ryonanji. There are 2,000 temples in Kyoto and 17 world heritage sites, so Kyoto will take a long time to see it all, make sure you stay for a good week.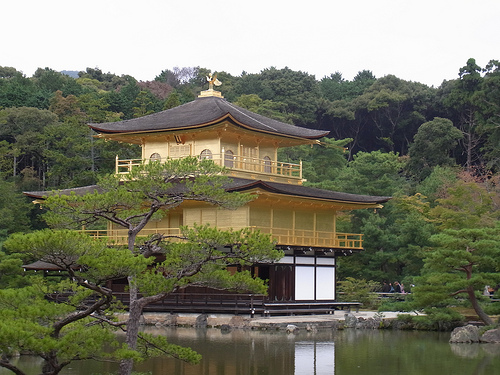 2) Ryokan
While in Japan you have to embrace the culture and stay in a Ryokan rather than a hotel, to gain a glimpse into the Japanese lifestyle and customs. For example, the room will have sliding rice paper doors, everyone would have communal baths and spend most of the day in robes, futons in most rooms and the tranquil gardens.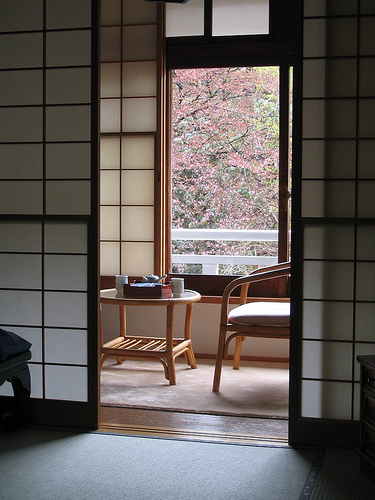 3) Sing in a Karaoke
You can often agree to a private karaoke booth for you and your friends with an all you can drink special offer. This way it is a bit like pre-drinking the whole night, which is normally the most fun anyway. Pick your favourite song and don't be afraid to make a complete tit out of yourself!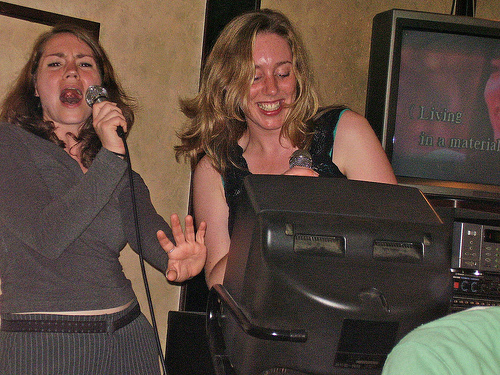 4) Himeji Castle
One of the best preserved castles in the entirety of Japan, Himeji castle will have your camera full of photos by the end of the day. The destruction of World War 2 never quite reached Himeji castle, leaving the impeccable building untouched by warfare. Easily the most stunning castle in Japan, you really don't want to miss this.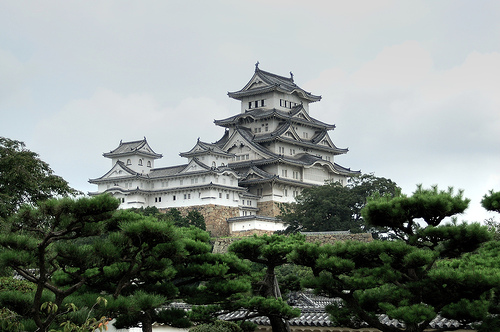 5) Hiroshima Peace Memorial Park
As many as 140,000 people were victims to the cruel and ruthless nuclear attack by America, where the memories and lost lives are commemorated and respected, in Hiroshima Peace Memorial Park.
6) Eat fish for breakfast
I'm not a fan of seafood, but when in Rome! Eating sushi was always going to be on the list, however on this list I would like to highlight eating fish for breakfast as something you have to complete. Quite the opposite of the traditional English breakfast, the traditional Japanese breakfast includes a low down table and sitting on cushions while eating small bowls of grilled fish and plenty of salad, rice and miso soup.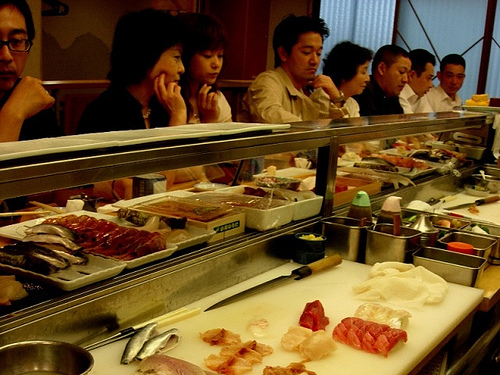 7) Spend the night in a temple
If you are curious about the Buddhist ways, and want to gain a life-altering experience, spend time with the monks on Mount Koya, where you can look over the mountains and ponder on life and the meanings of it. Eko-in allows guests to stay overnight, pray with the monks and eat the traditional vegetarian food.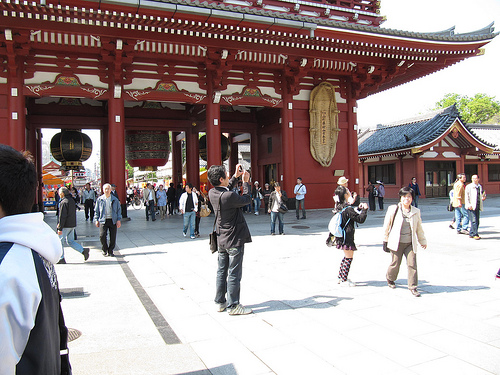 8) Studio Ghibli Museum
To anyone who used to watch Studio Ghibli anime, this will be something you will be determined to tick off, located in Tokyo. If you have never seen any of Studio Ghibli's work, make sure you watch a few films before you go to Japan, such as Night of the Fireflies or Princess Mononoke (to name a few of the more famous ones). One head's up is that Night of the Fireflies is actually incredibly sad, whereas most of the others are like an animated action/fantasy film.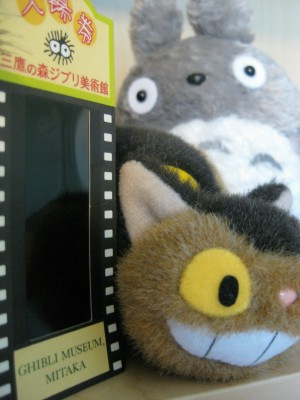 9) Climb Mount Fuji
Being the highest mountain in Japan, at 12,389 foot, climbing some of Mount Fuji is always a temptation, even if you don't go too high and you just want a great photo. Although I wouldn't recommend this trip if you are going through peak times, as you will literally have to queue the entire way up and then will have a large amount of heads in your photos. Check out the best times to visit, to gain an idea of when is best.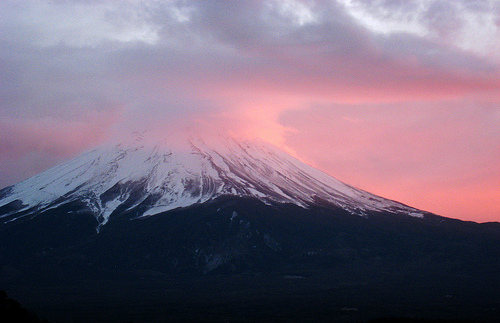 10) Kumano Kodo
The Kumano Kodo is an ancient pilgrimage route, through the great mountains of Wakayama Prefecture. Understandably, Kumano Kodo has become a World Heritage site, due to its relaxing and natural hot springs, the waterfalls and the green forests coating the land. A large amount of Japanese mythology is based here, while I would state this might be a surprise package as one of the absolute best things you could do in Japan, do not miss!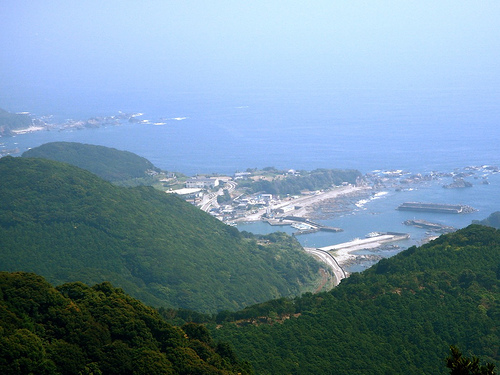 11) Onsen
An Onsen is a natural hot spring, where people will regularly come to relax and unwind on the weekend or after a hard day's work. These can be found all over Japan, however some are definitely better than others.  Dogo in Matsuyama, Shikoku, is one of the most well known hot springs you can find in Japan, while I can't think of a better way to relax.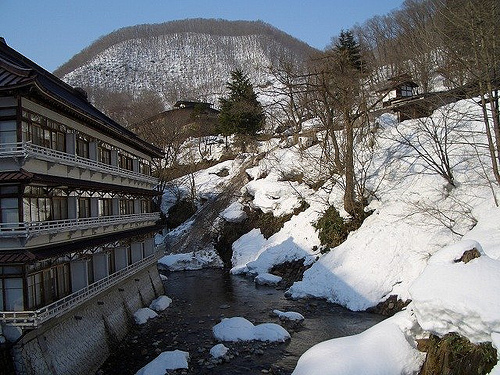 12) Arashiyama monkey park Iwatayama
If you are visiting the mountains close by to the monkey park then you will easily spot a number of wild monkeys, however you will often struggle to get a good shot of them as they approach fast and then jump away to safety. This is a must for all animal lovers, however make sure you time your visit right as the temperature can get very high and if you plan on walking up the mountain, you might find yourself cutting your trek short.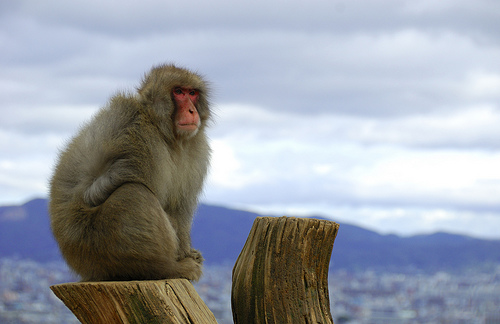 13) Wisteria Tunnel
This is a beautiful tunnel of cascading flowers hanging over your head, predominantly offering a purple colour, combined with some white flowers. Unfortunately, whether I recommend this one all depends on when you visit. As you can imagine, being something so seasonal, when the flowers aren't budding then it is quite a drab and depressing looking site. The ideal time to see this is during late April to early May, which is when it should be in full bloom.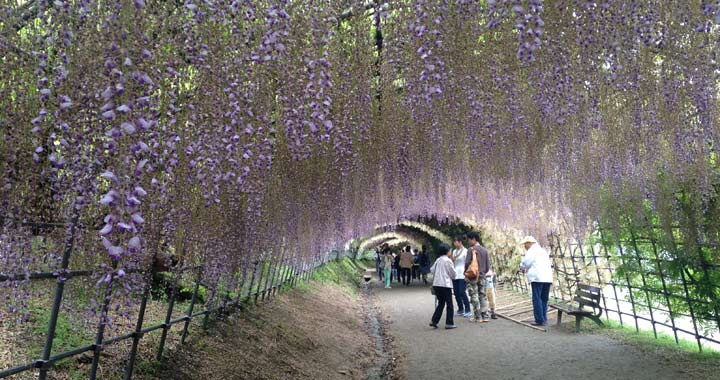 14) Robot Restaurant
Most people who visit Tokyo from the UK have some interest in technology, hence making the long journey over to this technological hub spot for the world. The level of robotics is better here than anywhere else in the world, while it is slowly being added to more attractions and venues, however one of the most popular is the robot restaurant. I mean, being served by robots sounds pretty damn cool, if not scary to young waiters and waitresses who are watching their career path being overthrown by their metal overlords. This place feels like a mix between a restaurant and a rave, with bright lights flying off in all directions.