Oxford has so much illustrious history it can show off, as well as famous figures who have sat down for a pint while discussing scientific theories. Many of the pubs have stood the test of time, including World War II, while these have generally kept up their appearance to keep them to their traditional design. I've listed the best pubs in Oxford below which you should certainly check out. While you're here, I'd also recommend having a read of my list of things to do in Oxford.
1) Old Book Binders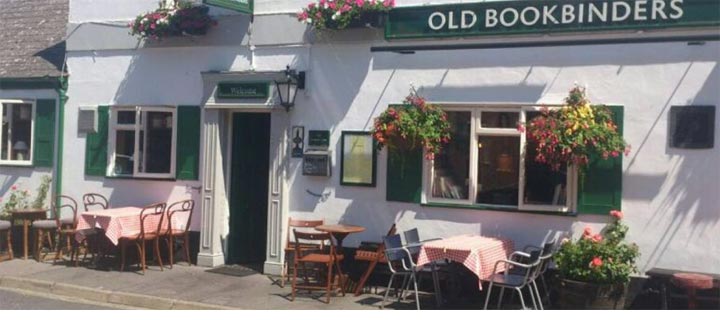 This is a family run pub found very close to the city centre. Offering a gorgeous selection of French crepes, both sweet and savoury, the pub and the catering company can be hired for special events such as weddings and Christmas parties. The pub quiz on Tuesday's is another popular reason to visit, costing just £1 to enter.
17-18 Victor St, Oxford OX2 6BT
2) Angels Cocktail Bar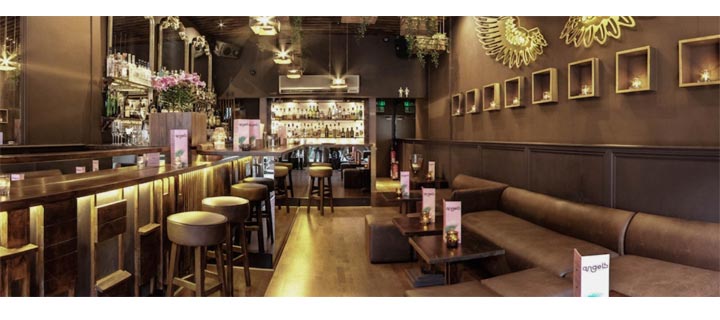 Surprisingly quick service for a cocktail bar (normally you feel like you're waiting forever when someone requests a lengthy cocktail concoction). This one is a bit more lively, with loud music, but no dance floor. You can also book your group a cocktail making class from here, popular with hen parties.
55 Little Clarendon St, Oxford OX1 2HS
3) The Alchemist Oxford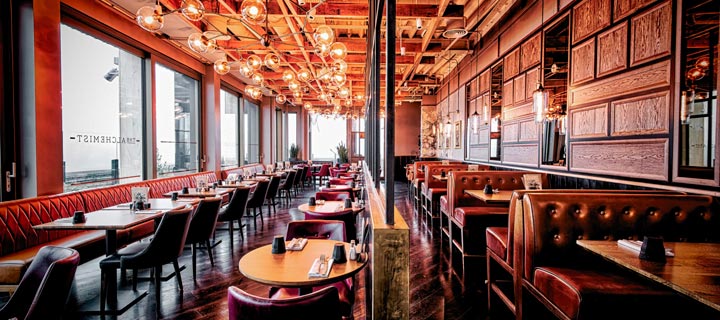 Another cocktail bar for you, located in the Westgate centre, however the best reason to visit is for their boozy bottomless brunch, albeit you might not be comfortably walking out afterwards! This is another place where cocktail masterclasses can be booked.
Westgate, Bonn Square, Oxford OX1 1TR
4) The Bear Inn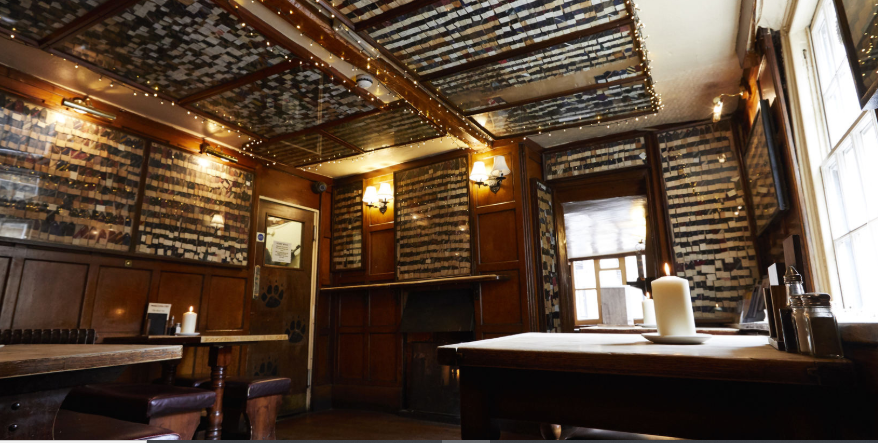 Part of the Fullers chain, this is one of the oldest pubs in Oxford and is known for its traditional appearance. In fact, it was believed to have opened in 1242! But perhaps the most noticeable aspect about the pub is an addition made by the landlord in 1952, the 4,500 clip ties attached to the wall.
6 Alfred St, Oxford OX1 4EH
5) Turf Tavern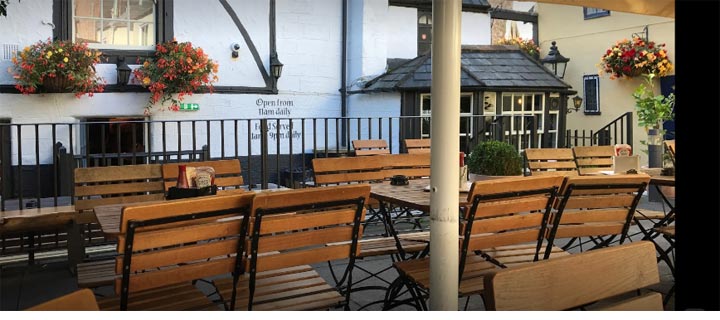 While not quite the lengthy history of the Bear Inn, the Turf Tavern is another traditional option, having been opened in 1381! It's now a Greene King pub, so you can expect similar to the others in the chain. They do have the great tasting Beavertown Neck Oil, but unfortunately no Blue Moon. There is also a generally nice atmosphere in here.
4 Holywell St, Oxford OX1 3SU
6) The Library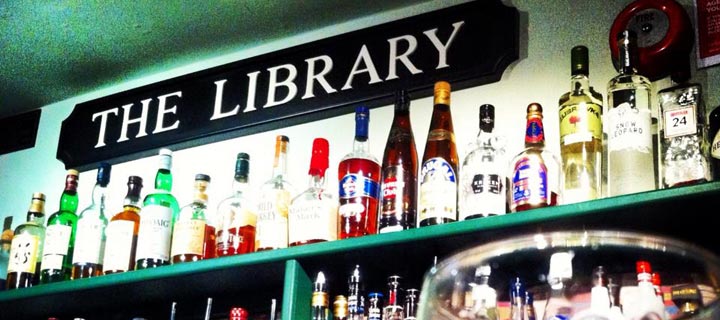 One of the youngest options on this list, having been opened in 2011, this is an independent pub and offers some of the best craft beer options in the whole of Oxford! It's also a great spot for live music, taking place downstairs. They also regularly have pizza on the menu, always a winner when you have a beer in hand.
182 Cowley Rd, Cowley, Oxford OX4 1UE
7) St Aldates Tavern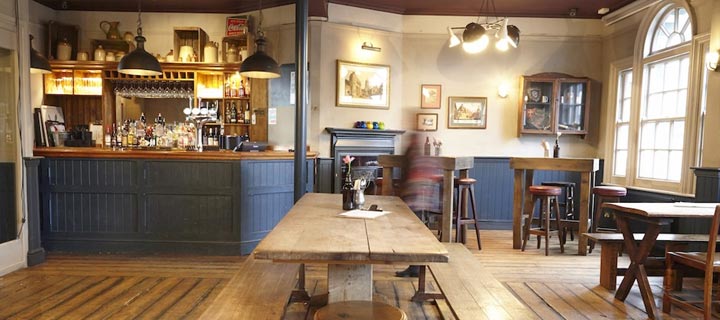 I do love a pub which has board games available! It always makes a Sunday pint quite nice, especially when waiting for the football to start, which they do air in this pub. They have five rotating craft beers, so I can't say for certain which ones they will have when you arrive, but they tend to keep on their more popular options. Their food options also have a very strong reputation.
108 St Aldate's, Oxford OX1 1BU
8) The Duke Of Cambridge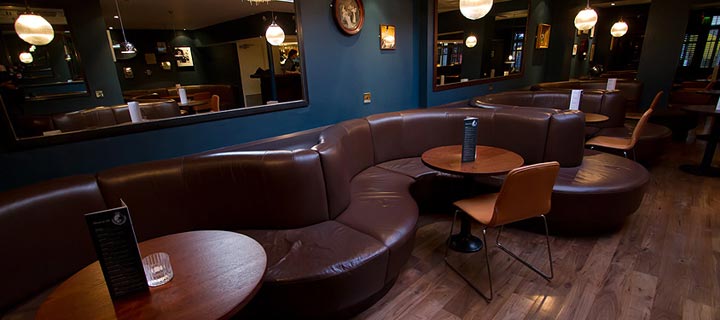 One important tip before visiting, make sure to find out when happy hour is on that day, you're in for a bargain! You would think that would turn this into a young bar filled with students, but it seems to have a mix of all ages. They also offer private hire for corporate events or private parties. The seats are also quite comfy, not something you always get nowadays, but something I value.
5-6 Little Clarendon St, Oxford OX1 2HP
9) Angel & Greyhound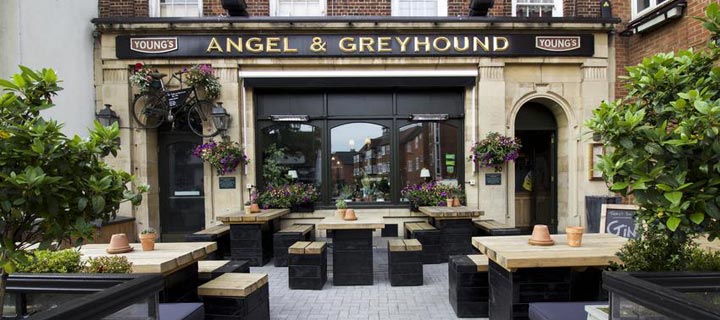 This pub is located right along the river, making it a regularly busy and vibrant pub, while it's also dog friendly. They're also child friendly, meaning you will see a few families during the daytime over the weekend, as they are slowly replaced with students and clubbers as the night comes along. The Angel & Greyhound also shows sports on the TV, making it a great option for all the big games.
30 St Clement's St, Cowley, Oxford OX4 1AB
10) The Eagle And Child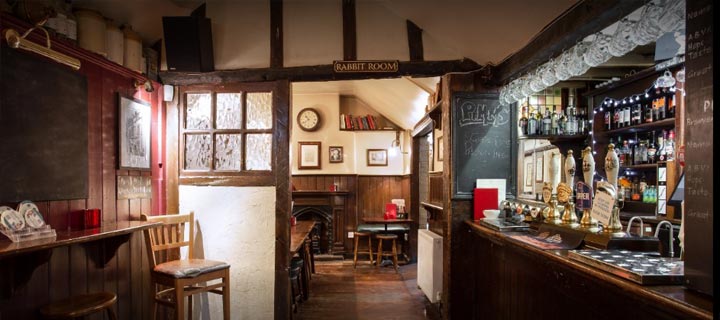 A popular watering hole for many famous authors and figures throughout history, unsurprising since it is a central pub in Oxford since 1650, while one of its most famous regulars was J.R.R Tolkien. They have a number of cask ales and gins available to select from, while their food tends to be burgers, pies or fish and chips.
49 St Giles', Oxford OX1 3LU
11) The Rusty Bicycle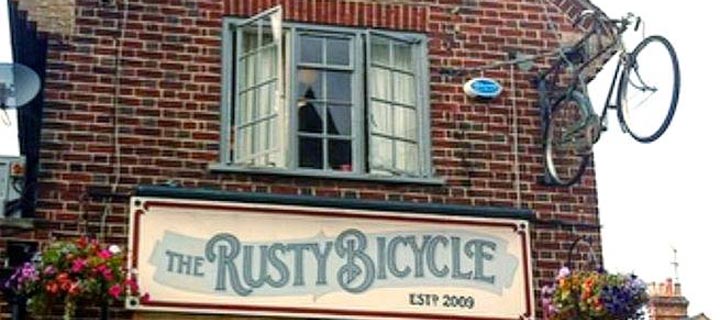 Who can't love a pub with a name like that? Found near the city centre, the pub hosts a weekly pub quiz which is very popular with the locals, while their pizzas are their most popular dish. This pub is relatively young, however it replaced a former pub in the building, which was called Robin Hood and was opened in 1871, so there is still a rich history to this building, even with the re-launch and refurbishments.
28 Magdalen Rd, Cowley, Oxford OX4 1RB
12) The Masons Arms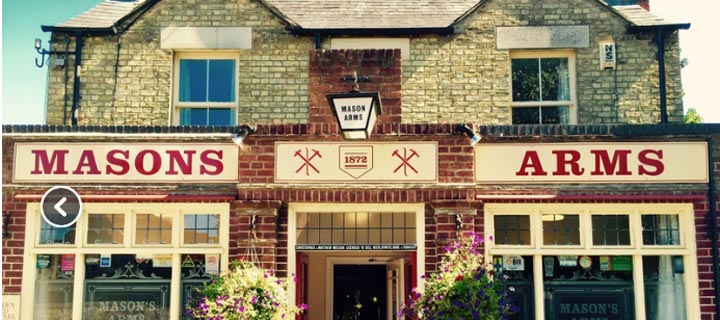 When it comes to awards, the Masons Arms pretty much wins them every year! They've won numerous awards thanks to their wide selection of beers, great beer garden and popularity with locals. They have a dart board setup, the Saturday pub quiz is very popular and they even have bar billiards.
2 Quarry School Pl, Headington, Oxford OX3 8LH
13) The Rickety Press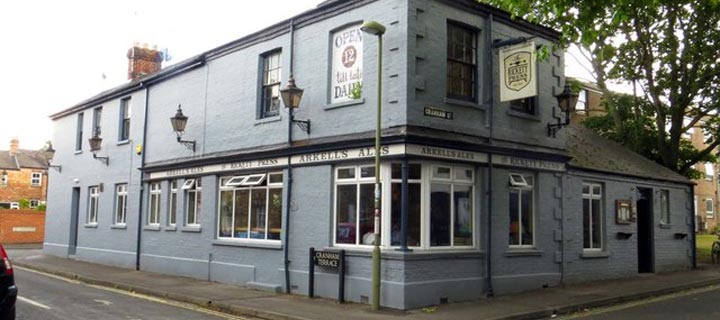 Open till midnight on the weekends and with food offered until 9:30pm, the Rickety Press is part of the Dodo Pub Co. You can expect great tasting real ale and a lovely atmosphere, while their Dodo burger is a popular option for those hungry for lunch.
67 Cranham St, Oxford OX2 6DE
14) King's Arms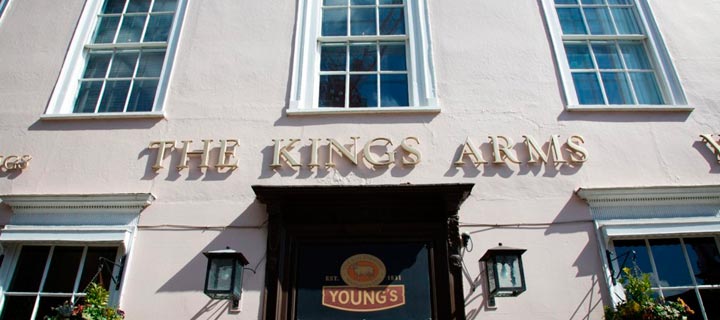 Being closely located next to Oxford University, it has become a common drinking spot for highly educated students. You can expect traditional British food options, as well as some great cask ales on tap. Another traditional pub, the King's Arms has been around since 1607, while it's also available for private hire functions.
40 Holywell St, Oxford OX1 3SP
So did you think I missed any amazing pubs from the list? If so, let me know, I'll try to add more brilliant options over time.