Often Laos is the country ignored when planning a trip across Asia, however almost everyone comes back highlighting Laos as their fondest memories. With such natural beauty and some real life changing experiences to be had, Laos is perfect if you are considering travelling to Asia. I have written this list of things to do in Laos to help inspire your trip and ensure you have the greatest holiday experience ever.
To anyone that has been to Laos, you will undoubtedly hear story after story of how they floated down the river with a beer in hand. Tubing is hugely popular among tourists in Laos, however the danger should not be ignored as a number of people die every year from drinking too much and drowning. The Mekong river is perfect for tubing and there are many bars that coat the river, allowing you to pick up a drink as you float along. You can also take a cruise along the Mekong river, which can last a couple of days, but personally I would prefer the tubing.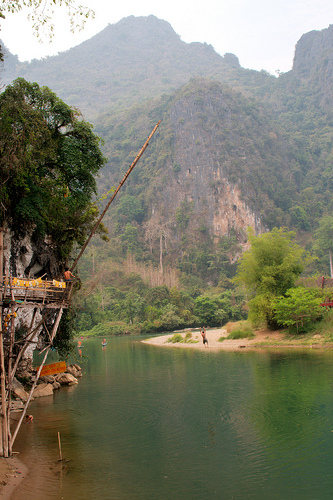 2) Elephants in Bolaven Plateau
For anyone else obsessed with animals, seeing an elephant up close will be on their bucket list when considering Asia as a destination. The Plateau is astounding and will offer some great holiday snaps, however make sure not to ride the elephants, as this causes them a lot of pain and arthritis. It will be pushed by the people working here sadly.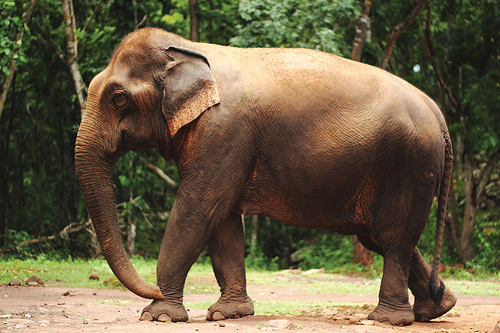 3) Pak Ou Caves – Buddha Caves
Another item on the list that can be found close to the Mekong River, the Buddha Caves (Tham Phun and Tham Ting) are easily reached by speedboat from Luang Prabang across the Mekong River. The religious background will be hugely evident as images of Buddha are simply everywhere.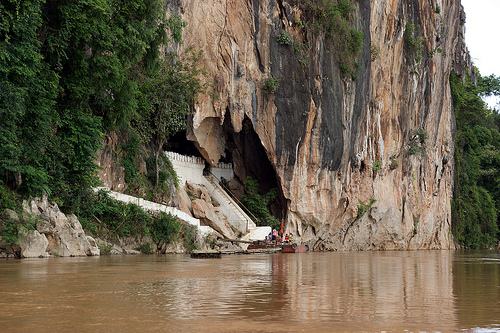 4) Watch Sunset on Phu Si Hill
This hill does not require a disturbing amount of walking, making it possible for anyone (within limit) to gain a great view of the unbeatable Laos sunset. As to be expected, there is a temple at the top of the hill, while you should give yourself plenty of time so you have a great view of sunset when it happens.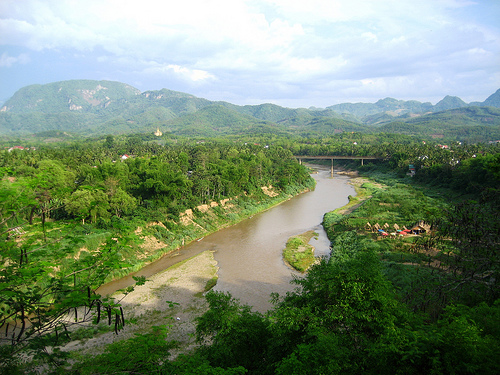 5) Plains of Jar
The Plains of Jar is a peculiar sight, with rocks located all over the terrain and weighing up to 6 tonnes each. The plains are in Xieng Khouang, near Phonsavan, with over 400 separate sites to explore, therefore this can easily take up an entire day.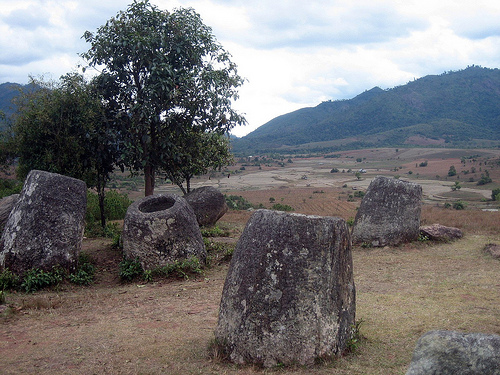 6) Kuang Si Waterfalls
Swimming in the pools of Khouang Sy waterfalls, also known as the Kuang Si falls, you can't help but feel a sense of tranquility and harmony. The waterfalls are located 19 miles from Luang Prabang, therefore you might want to leave early in the morning for Kuang Si, so you can spend a whole day relaxing and playing in the water. Another good alternative is the hot springs located in Bo Noi and Bo Yai. Another alternative if you love visiting waterfalls is the Tad Sae Waterfalls.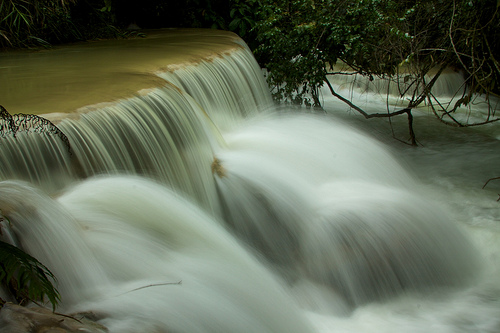 7) Kayaking or white water rafting on the Nam Song River
I am a fish to water and it takes a lot to keep me away for long, therefore I was always going to have kayaking or white water rafting on this list (or both in this case) and there is no better place for kayaking than the Nam Song River. Located in Vang Vieng, the view will look like something out of a postcard, while I can promise you, it is all you will think about when back in the office.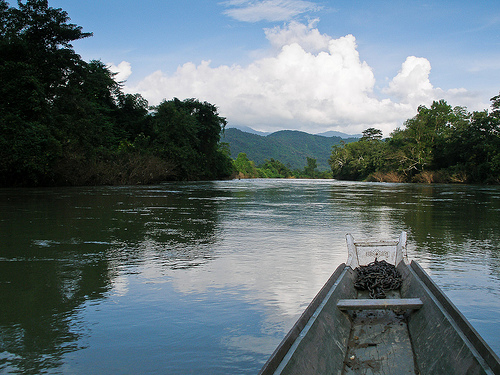 8) The Gibbon Experience
This will be the experience you will notice all over the travel guides and destination brochures, the Gibbon Experiences should be on everyone's bucket list.
You can stay in a tree house in the Bokeo Nature Reserve, which is enough to make you consider this experience alone. You will then explore the area via zip-wire, along the forest canopies. Zip Wiring is right near the top of my bucket list, while the idea of seeing Cornwall via zip-wire hasn't fully intrigued me, however zip-wiring across a forest in Laos to your bed in a tree house is beyond a dream. While zip-wiring through the jungle, you will also get to see some beautiful waterfalls as well as some eye catching sights of wildlife and some stunning landscapes. If you are a bit scared of heights, you can also trek through the forest, which is also recognised as a popular alternative.
Make sure you time this right as the area completely shuts during wet season, therefore check before you book as you will strongly regret visiting the country and missing out on one of the most extreme experiences you can live through.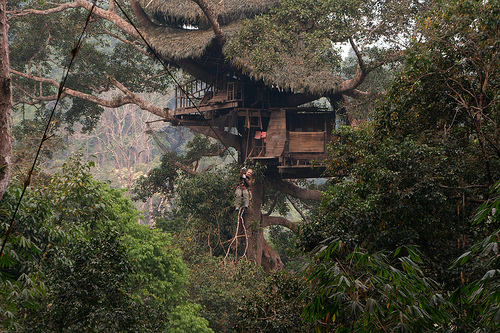 9) Luang Prabang
Not one for people trying to avoid the tourist traps, Luang Prabang is a popular destination for good reason and is recognised as a UNESCO World Heritage Site. One of the highlights of Luang Prabang are the markets, especially the night market, which is open every day. This is a great place to pick up a souvenir for your family and friends back home. The jewellery and clothes are of a pretty decent standard considering the price, while I would highlight this as a definite if you are on a Luang Prabang holiday.
Luang Prabang is a former capital of Laos with some amazing temples located all over the place, with the ancient monastery of Wat Xieng Thong being a particular highlight. While in town, I would also recommend watching the Alms Ceremony.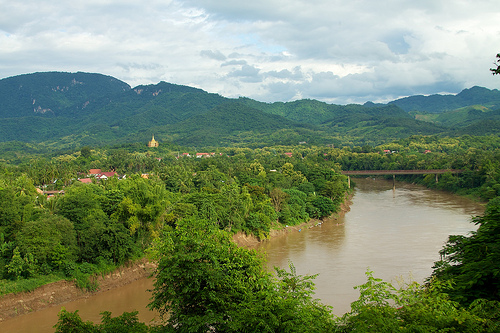 10) Whisky Village
Who fancies a dare? If you are taking a boat trip and happen to be passing through Ban Xang Hai, make a stop off and try some of the bizarre whiskies which are produced in the area. Some examples are whisky fermented with snakes and cockroaches. A number of fabrics are also sold for cheap in the area, if you are looking for a new piece of clothing or something nice for the curtains.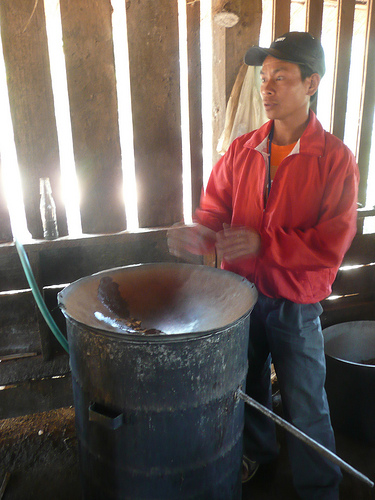 11) Pha That Luang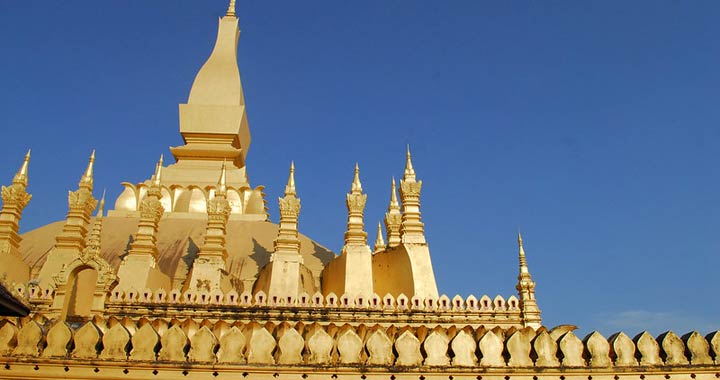 When you head to places like this, you realise how dull churches in England are, as Buddhists gather to this huge gold covered Buddhist stupa. It was built in the 16th century, however it actually was constructed on a former temple, which dated back to the 13th century. If it looks relatively modern however, that is because it had a lot of work done in the 1930's, to repair the damage done from the Thai invasion in 1828.
12) Wat Si Muang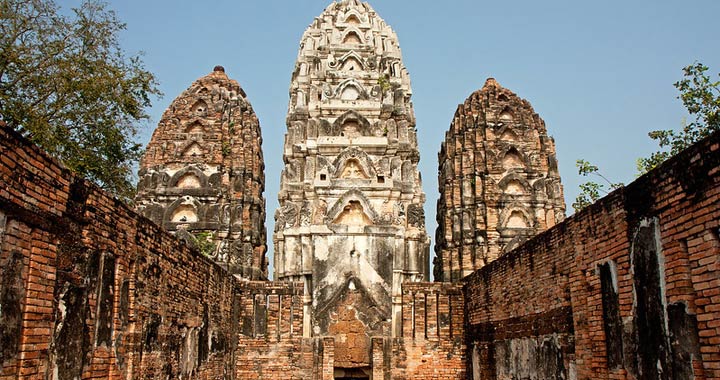 The Buddhist temple has a great legendary story held over it by the Laos people. Found in Vientiane, there will be a large number of people praying and worshipping, so you need to make sure you're being respectful when you visit.
13) Si Phan Don Waterfalls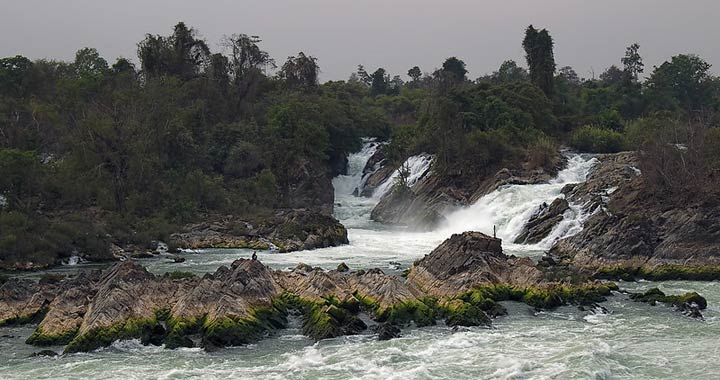 This is the second waterfalls to make the list, but how can you say no to a day staring out at these natural beauties. The Khon Phapheng Falls are found on the archipelago Si Phan Don, however there are a number of other falls located around this area so you have various options.
14) Vat Phou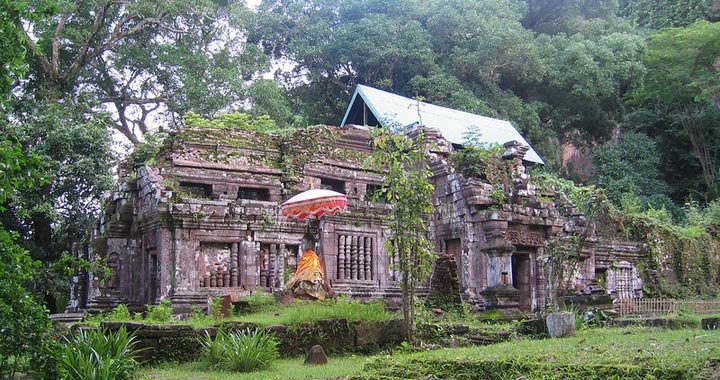 Also running under the name Temple Mountain, it will involve some climbing to get to the top of Phou Kao mountain but it will be worth it! With views of the surrounding jungle and the Mekong river, this UNESCO world heritage sight will leave you breathless.
If you are travelling to Asia, make sure you check out my list of things to do in Thailand.
Let me know, did you have an amazing experience in Laos that I haven't listed above or is there anything you feel deserves to be ahead of the items in my list? Let me know in the comments below.