Summer is approaching and the big European clubs will have their opening parties soon, running until October some of the biggest nights you will find anywhere. Ibiza instantly springs to mind, however some others are still hidden treasures, with much cheaper prices per pint. One party town I wanted to highlight as the biggest disappointment was South Beach, Miami. This isn't to say I didn't have a great time, however the great time was based on the amazing people I met at the hostel and us all having massive parties where we were. But the clubs were overpriced, snobbish and there were pickpockets on every single road. For anyone on the hunt for the most wildest clubbing scenes and beach parties, I have listed my top ten below:
1) Ibiza, Spain
There wasn't a chance I could make it long without mentioning the party capital of the world. Ibiza has a large amount of clubs blasting house music till about noon the next day, when the party moves to the beach. The foam parties are known to be legendary, especially at Espuma club, although be careful of the prices and make sure you buy your club entry in advance online to get massive discounts. You should also be on the lookout as a number of celebrities take to the Ibiza clubbing scene every year.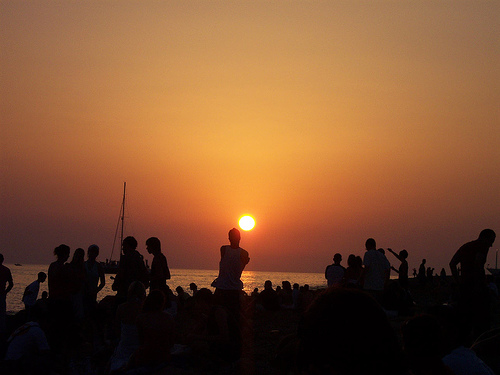 2) Rio De Janiero, Brazil
Home to Carnival, the biggest festival around the world, Rio is perfect to visit around February/March. Parties take over the streets as you let your hair down and dance like an idiot, while the nightlife is meant to be legendary. The white sandy beaches are also a perfect place to rest on a hangover day, while the people in Rio are probably the most attractive in the world! One surprising alternative to Rio De Janiero would be Sao Paulo as it is another great area to go out clubbing in Brazil, yet isn't as filled with tourists. If you do plan on visiting, you should certainly have a read of my list of things to do in Rio De Janeiro.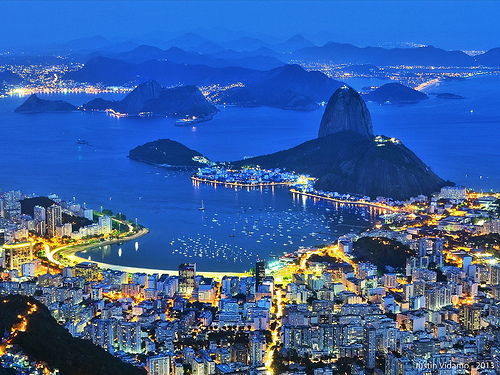 3) Ko Pha Ngan, Thailand
Full Moon Party is something inevitably on the bucket list, as around 30,000 people dance and drink the night away on this small island. The party doesn't stop till midday the next day, while they will serve up buckets of booze to anyone with money. Do not take drugs if you go here, as the policing in Thailand is incredibly harsh on drugs, and the penalty can be five years in jail instantly if caught. These parties happen once a month during the full moon, so plan your trip around this date. Have a read of my list of things to do in Thailand if you're going to head over.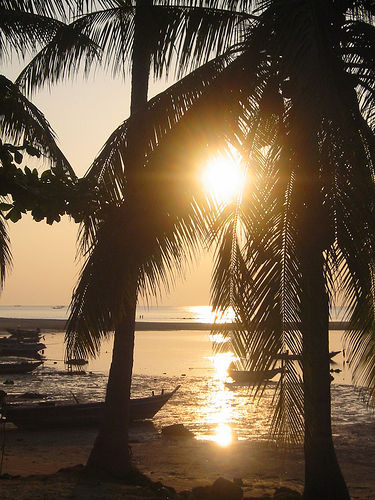 4) Las Vegas
Viva Las Vegas, whatever happens in Vegas stays in Vegas, the quotes are infamous and the city deserves its reputation. Sin City is a dangerous place for a gambler, as you quickly forget what time of day it is when in the casinos, as they make it appear like midday when it is 3am. The club entry is very expensive, while the drinks are even more so, however my hot tip is to find the woman who walk around with small drinks on a tray in exchange for tips, and buy the lot! These worked out a fraction of the price of the drinks behind the bar and got us ridiculously drunk. Oh, and between midnight and 6am at Hooters hotel you can get 25c chicken wings, definitely my hot tip!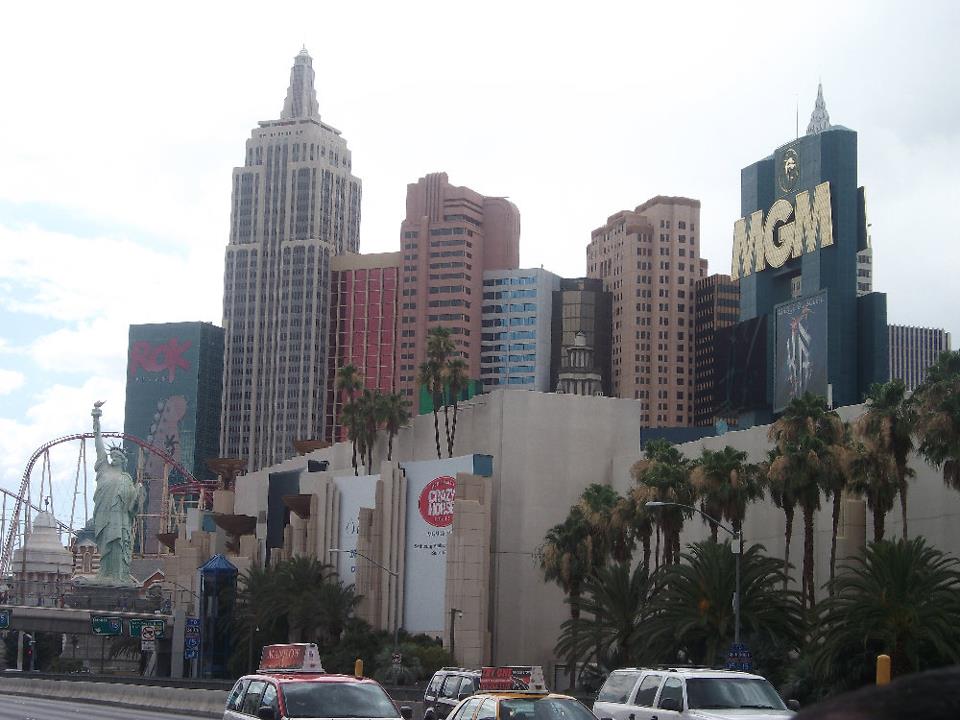 5) Goa, India
Still not a big name like Ibiza or Vegas, Goa is rapidly gaining pace as one of the best party locations around the world. The highlight to me is that it hasn't been over filled like Ibiza, Magaluf and Ayia Napa just yet, so there is a feeling that you have walked onto a hidden treasure. Palolem Beach holds some of the best beach parties, many of them silent disco's (you have headphones in playing your own music) and massive bonfire parties. Anjuna beach is also a great spot for secret parties, while the best time to visit Goa would be during the winter. There are plenty of things to do in India for a trip with a difference.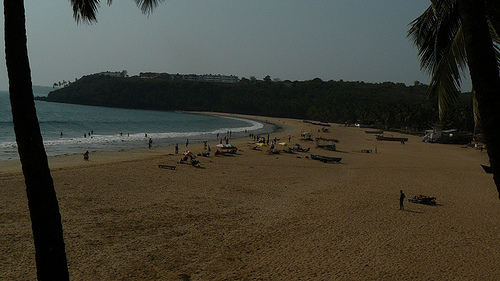 6) Amsterdam, Netherlands
Amsterdam is a place you can be promised an amazing time all year round (as long as you know where to go), however the biggest party of the year is on Queen's Day, on April 30th. Put on your orange clothing and join the 800,000 people dancing, drinking and smoking on the streets and on boats on the canal. The celebration is nationwide, celebrating the Queen of the Kingdom's birthday, Beatrix. They also set up huge flea markets which you can raid through the day and find items and attire for the night ahead. Have a read of my list of things to do in Amsterdam.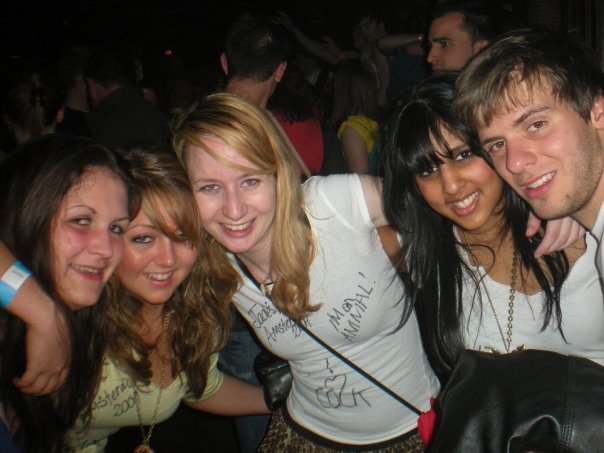 7) Ayia Napa, Cyprus
The clubbing scene and beach parties in Ayia Napa are definitely tailored to a certain group, as the beaches become filled with English people paraletic and breaking everything in their path. A number of famous guest DJ's attend the parties at Ayia Napa every year, while you can be promised a headache by the morning. The bikini competitions alone are enough to make me consider heading to Cyprus!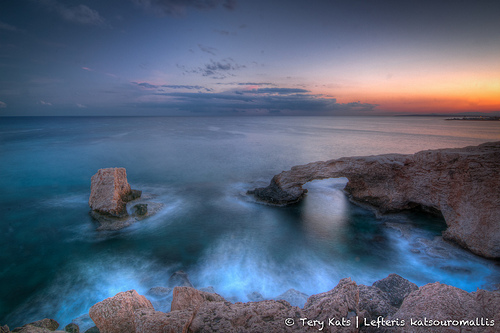 8) Tel Aviv, Israel
Another place that some wouldn't immediately put on their top ten list, yet Tel Aviv is the home of beach parties. With 16 beaches in Tel Aviv, the number one beach party takes place on Gordon Beach, while the nighclubs are open till the break of dawn, admittedly playing some unheard of electronic music, but once you're drinking you definitely won't care!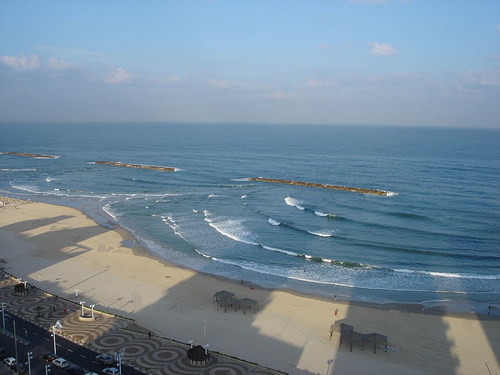 9) Berlin, Germany
The one key feature that really stood out for me with Berlin was that their clubs happily stayed open till 10am, where people would regularly nap in the bathrooms and wake up at 3am to continue the night. The Berlin Love parade during the summer attracts huge drunken crowds, while a number of clubs have swimming pools fitted in. One bar in Berlin also offers a beer bath, however the price is lofty, so make sure you really want to rinse in real ale. If you head to Berlin, get ready for the Jaggerbombs!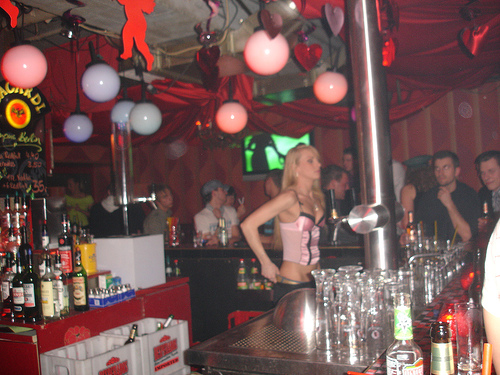 10) Bangkok, Thailand
Bangkok isn't for everyone, a definite tourist trap, but if you're the adventurous type then it has to be ticked off the list. You can begin with a dinner of fried bugs (cockroaches and co), followed by a shot of snake blood, then head down to a thai boxing bar. There you can fight your mate in exchange for a case of beers. After that you can take to the nightclubs and spend your time debating whether he/she is a woman or a man. Of course, there is plenty more to do once you get off the tourist clique list. The acts that play live in Bangkok are becoming more high profile, while the street food available is mouth watering, albeit not the best quality. If you do visit, then I can wholeheartedly recommend the spectacular So Sofitel Hotel in Bangkok as it was one of the greatest hotels I've ever stayed in, the perfect 30th birthday present to myself.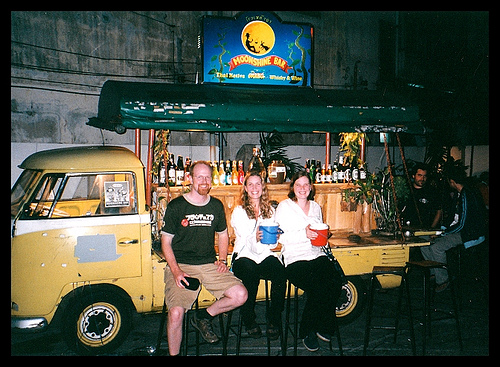 11) Cancun, Mexico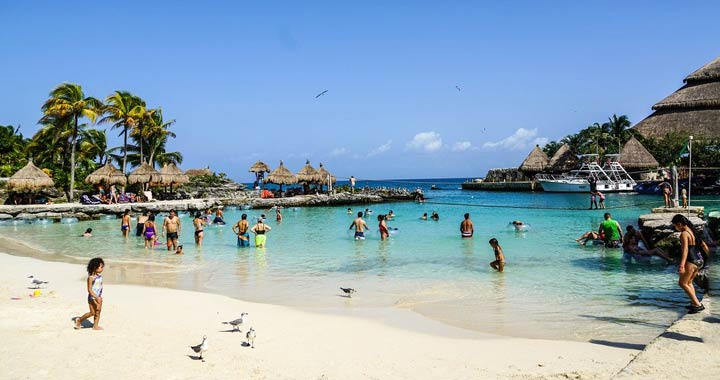 Known across the pond for its legendary spring break parties, Cancun offers perfect white beaches, even if you can't see the sand through all the party animals. Most popularly visited in March (obviously), expect heavy drinking, loud music and a party atmosphere like no-where else.
12) New Orleans, USA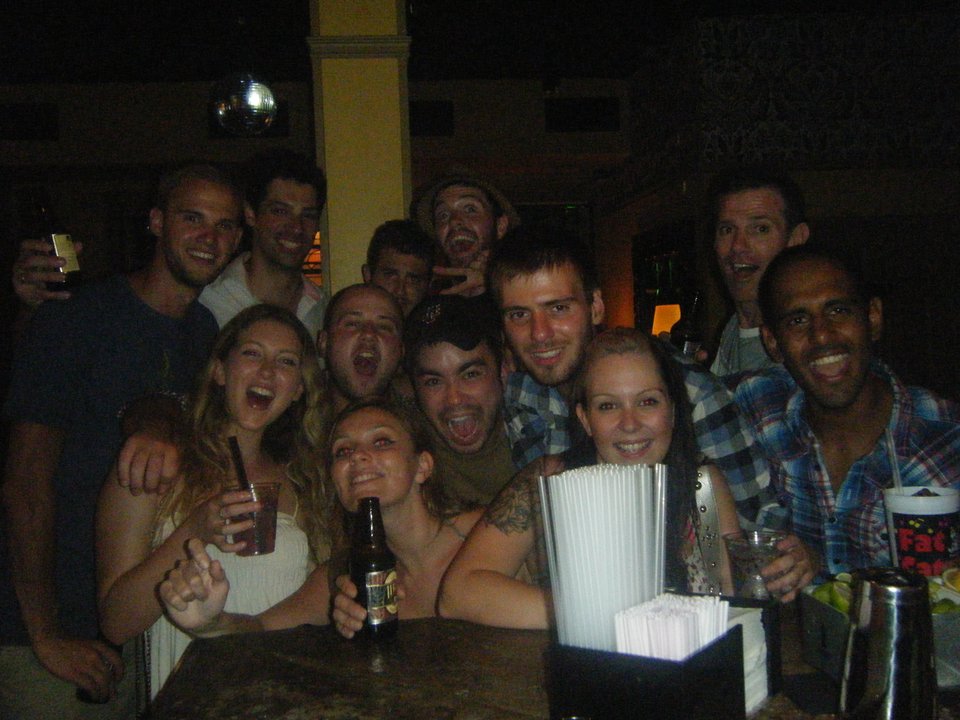 Most people know New Orleans for the Mardi Gras celebrations, which made it onto my list of 100 things to do before you die, however any time of the year you visit you can expect beads, loud music and ridiculously strong cocktails! I went there a good few years ago and hands down it was one of the best times in my life.
13) Montreal, Canada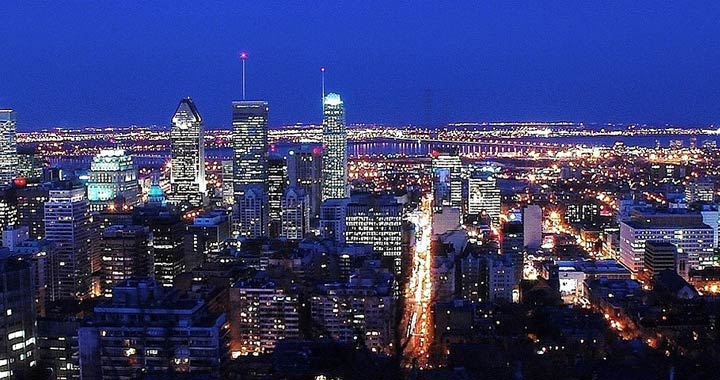 Perhaps my biggest temptation to visit Montreal, besides the wild nights and late night DJ's on Mont-Royal Avenue, is the comedy festival. People from Montreal have a strong reputation, they don't detest the drunken tourists, they welcome them with open hands, for they are party animals themselves.
14) Buenos Aires, Argentina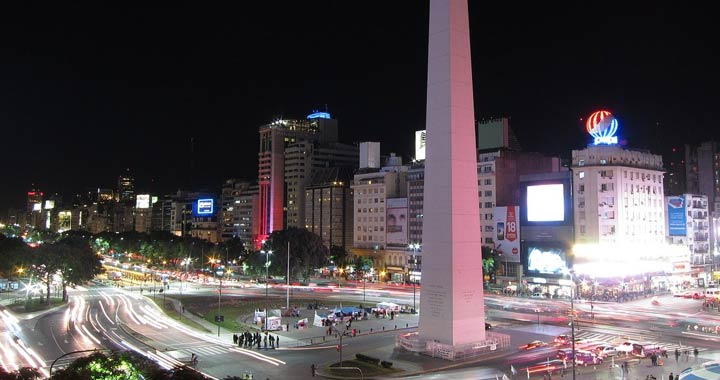 Buenos Aires has become a slight blur in my memory, a hell of a ride but something I shouldn't write about in an open space, for the nights were beyond wild. The clubs were open till around 5am, while it seemed like a playground for adults, able to do whatever you want whenever you want, followed by a steak the next day for breakfast.
15) Belgrade, Serbia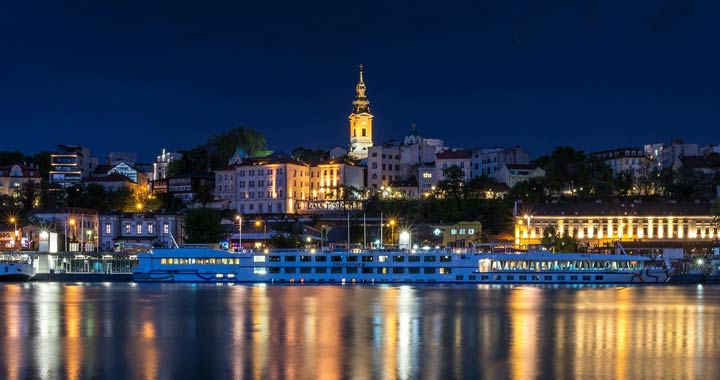 I love to find one people aren't expecting on any list I create and I feel many people won't be aware of the party atmosphere over in Eastern Europe. Serbia has some lively cities, but none more so than Belgrade. They actually host 24 hour parties, which makes me feel tired just thinking about it, but I have hit my thirties now (god I'm getting old). What's most bizarre is that they're often not held in night clubs, but held in random venues, offices or University buildings.
16) Prague, Czech Republic
To date, Prague is my favourite place in the whole of Europe, while they love to stay up late in this city. Plus, you can be guaranteed the best beer in the world from every bar, with so many of the greatest coming from Czech. If you do think of visiting, make sure to read my list of things to do in Prague.
17) Budapest, Hungary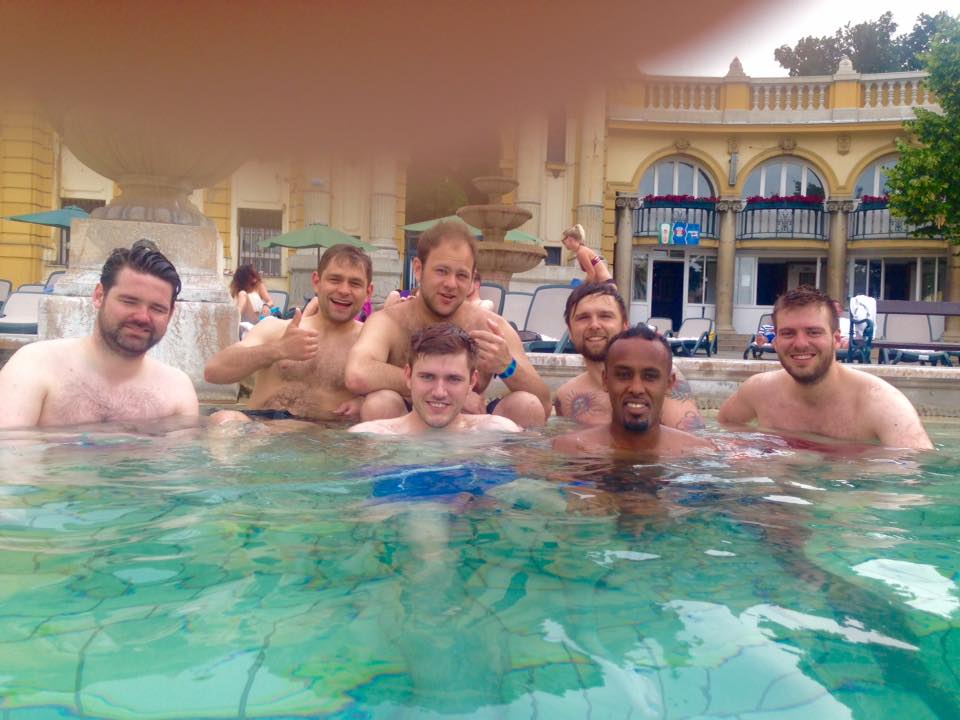 Budapest has a lot of different clubs and festivals you could visit, but the biggest party is there Sparty, a pool party in their spa facilities. The child in me loved the whirling pool which pulled you along at high speeds, albeit I think everyone else was trying to meet someone.
18) Mykonos, Greece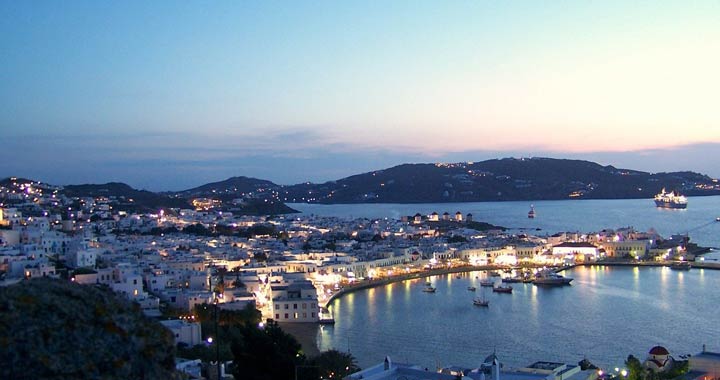 There are so many Greek islands that could be listed in this article, in fact I might do a follow up article on the best Greek islands, while if you do visit, you might want to island hop to enjoy each one of them. There is nothing better to beat a hangover than a swim in the sea, while Mykonos has some gorgeous beaches to enjoy after a heavy night of drinking.
19) Stockholm, Sweden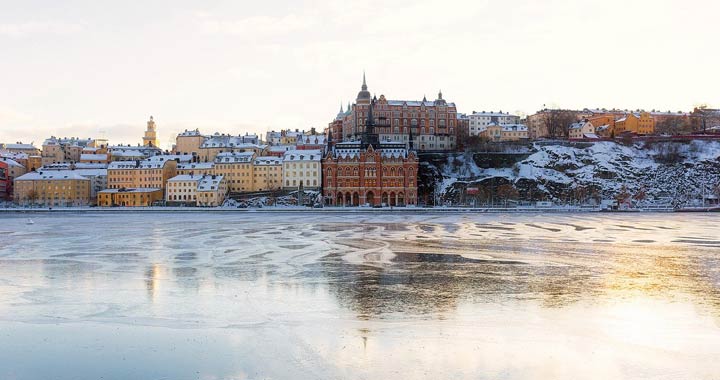 Heading up to the much colder Scandinavia, Stockholm is more than just the capital of Sweden, it's the party capital of Northern Europe! There are also dance floors catering music to all audiences, so you can pick and choose the one that suits you.
20) Sydney, Australia

Sydney has so much to offer someone looking for a wild night out, from beach parties to pool parties, dance floors to dive bars, DJ sets to live music, it has it all. It's also great to visit all year round, meaning you don't have to worry about visiting in peak season.
Where is your favourite party town around the world? Let me know in the comments below!