While in Kandy, we stayed in the breath taking Clingendael Boutique Hotel, so if you're looking for somewhere to stay, don't hesitate to have a quick read through of our review. However if you're just looking for things to do in Kandy then look no further, as I'll try to detail all the best and most exciting activities to try while here.
1) The Temple Of The Sacred Tooth Relic
Oh yes, you heard me right. The Buddhist temple called Sri Dalada Maligawa hosts the legendary Buddha tooth and is easily the biggest tourist attraction to Kandy. The temple is now recognised as a World Heritage site and is certainly one for the photobook. If you arrive at the right time then you can also witness the monks chanting, which takes place 3 times in the day. Make sure to dress appropriately if you plan on visiting, meaning covering those shoulders and something covering up to your knees.
2) The Royal Botanical Gardens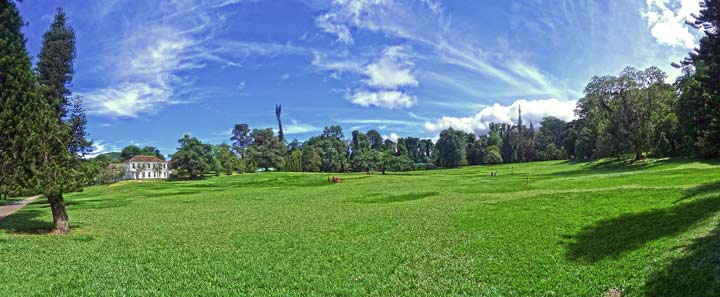 There is an entry fee to go here, but it certainly is spectacular. You will also be visiting an area where many famous figures of history have planted a tree, including both Gandhi and Queen Mary. With over 4,000 species of plants being grown here, you may need a book or a guide to help you spot everything. This is certainly one of the more busier areas of Sri Lanka, attracting over 2 million tourists every year.
3) The Esala Perahera Festival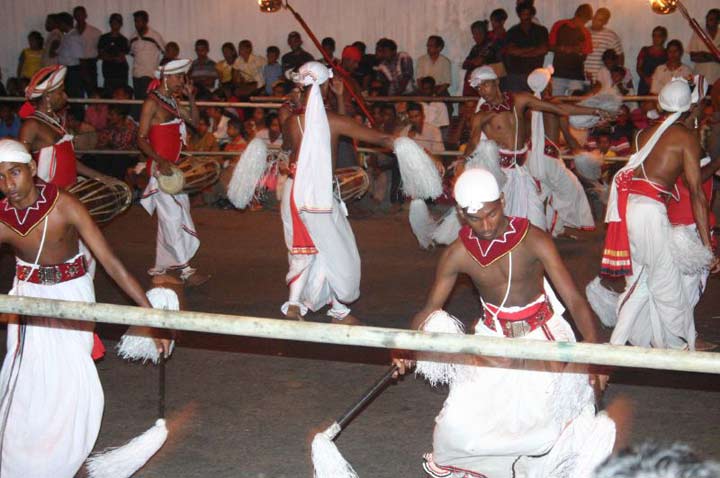 We actually just missed this one, but we spoke to locals about their experience and how much they loved it, I do wish I timed my trip accordingly! Both Sri Lanka and India certainly know how to celebrate a colourful festival and this is certainly one of the best. Running at the start of August/late July for 10 days, it is a religious celebration around the relic of the tooth, however the elephants do seem to take centre stage. Elephant owners from all over the country bring the elephants along to feast and to walk with the celebrations. I'm not such a fan of the heavy items being placed on the elephants backs, but that's a story for another day.
4) Hike The Knuckles Mountain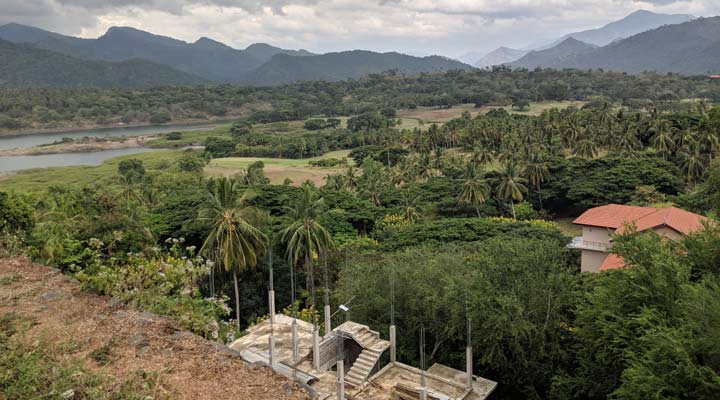 The mountainous area around Kandy took my breath away and left me paralysed to the spot for a good 30 minutes as I stood their and took it all in. It looks like something out of a dream or a mystical film from childhood, while you can also see monkeys flying through the tree tops. I'll remember those views for the rest of my life. Hiking up these mountain ranges will allow you to get off the beaten track and see the other side to this area, with no crowds (I didn't see a single person while there).
5) Kandy Lake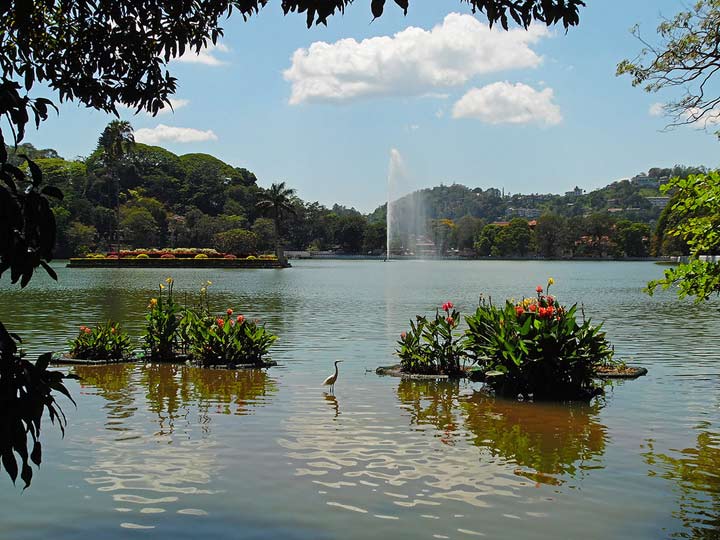 While this might look like a beautiful lake, it is worth quickly highlighting that it is completely artificial, ordered to be built by King Sri Wickrama Rajasinghe in 1807. If you're going to see the temple of the sacred tooth relic then this is right alongside it, making it possible to tick both off within a short time period (#timegoals).
6) Bahiravokanda Vihara Buddha Statue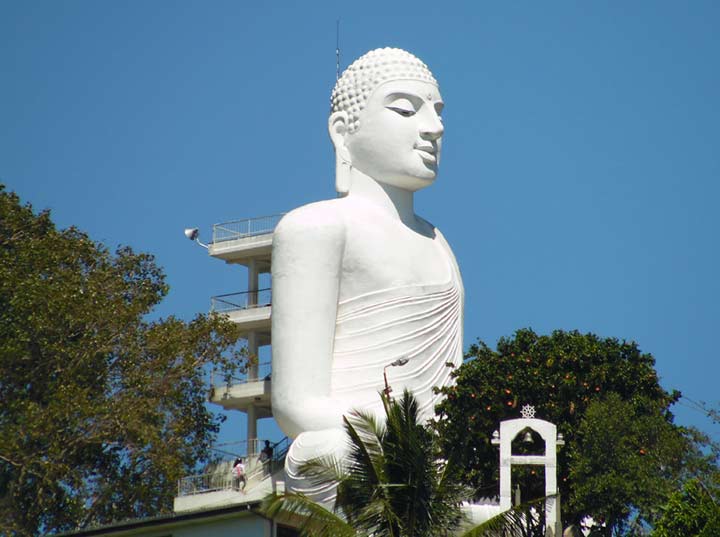 This is undoubtedly one of the most well known scenes in any Sri Lankan travel guide, with the giant Budda statue surrounded by the trees and green scenery. Standing at a respectable 88 feet, it can be seen from anywhere in Kandy, while you can walk up the steep steps to make a donation or get a great photo, but once again make sure to wear respectable clothing.
7) Meditate At The Nilambe Buddhist Meditation Centre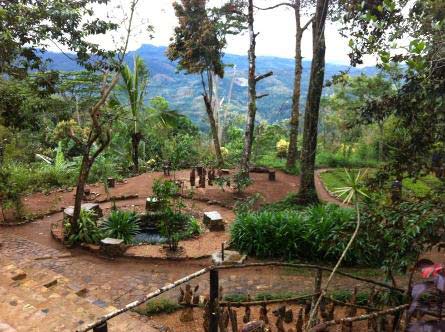 I have always struggled with meditation, but I hugely respect those who are capable of clearing their mind and becoming one with themselves. Me personally, I suffer from ADHD, meaning there is no shutting down, I'm always a million miles an hour, so I'll admire from a distance. But if you fancy some meditation then this is the place to go, where you will have a chance to meet a local monk as they try to reach enlightenment.
8) Visit A Spice Garden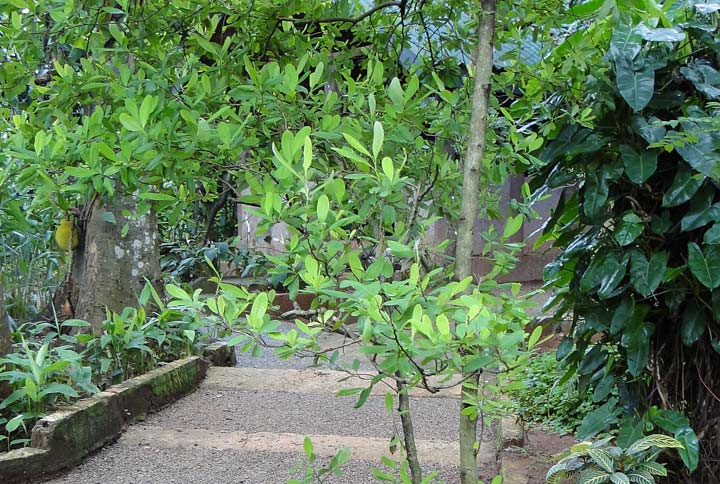 I thought I knew a fair amount about all the spices used in different curries, having grown up in London where we seem to be obsessed with Asian food, but there were a fair amount that caught me off guard. This is a great place to get some of the locally grown spices to take home with you, as well as get given some tips on how to make a traditional Sri Lankan curry.
9) Giragama Tea Plantation
Whether you visit a tea plantation in Kandy or Ella, it is definitely worth ticking off while in Sri Lanka as they are one of the biggest tea producers in the world and there is good reason for it. It tastes so much better than anything we can get back home, it just tasted so fresh and flavoursome. Hey, I'm English, I'm always going to be a fan of tea, but this wasn't like PG tips, this was something a world apart, something I could sip on for the rest of my life.
10) Udawatta Kele Sanctuary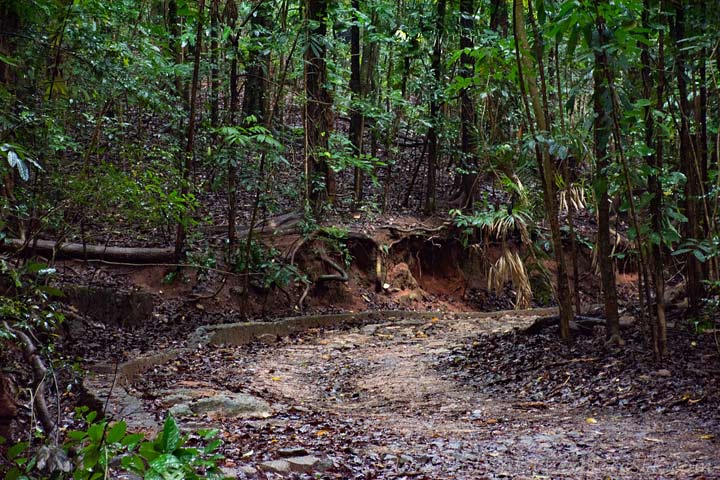 This is a great option for any animal lovers, with plenty of animals to look out for, including a huge amount of monkeys that will be eager to sneak any food from your pockets (so watch out). It's also great for a nice bike ride, which might be needed if you want to cover it all off, considering the area covers 257 acres! You can take a relaxing bike ride or you can book a mountain bike riding session which will get the adrenaline pumping. As the area is of religious importance, you should try your best to cover your shoulders and not wear something too revealing, in order to show respect to the locals.
11) The Legendary Train Ride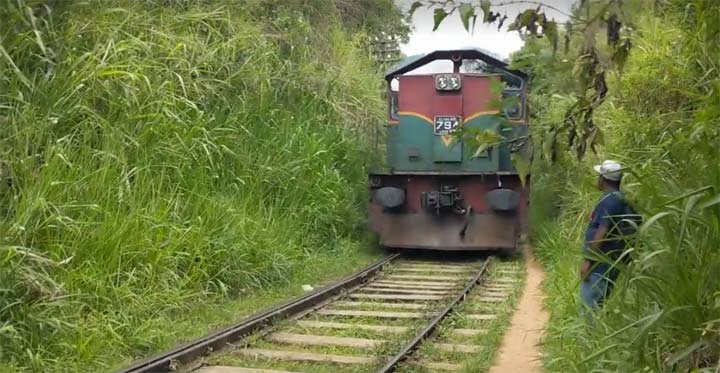 You may have already taken this train ride if you have come from this direction, but the train from Ella to Kandy (or the reverse) will take your breath away. It is perceived to be the greatest and most scenic train ride in the world (topping even the Swiss famous train ride). The price is also significantly cheaper than taking a tuk tuk or a taxi, at around £2, however the journey is quite a long one. Tickets are very hard to come by for first class, which will offer some form of air conditioning (at its loosest sense), however the lower class seats actually offer a better view if you want to get photos, so don't worry if you can't book a top seat on the train. Just make sure to get near the door if possible.
12) Ceylon Tea Museum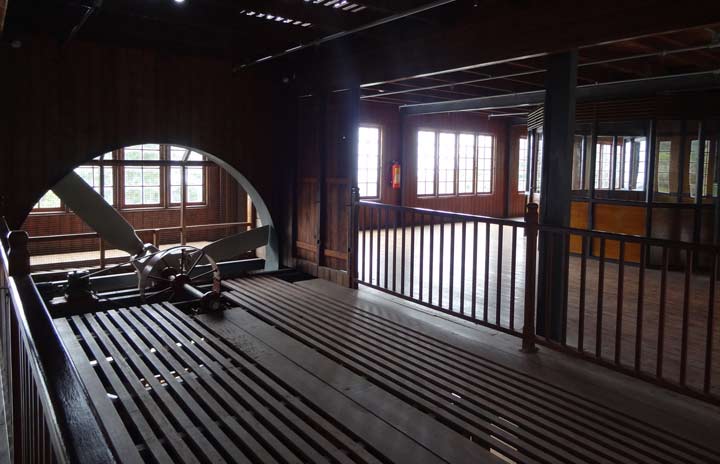 We've already mentioned how legendary the tea plantation tours are, however if you really are a true fan of the cuppa then this could be an added activity to have on the itinerary. It's a relatively short tuk tuk ride outside of Kandy, while tickets for the tour cost about £4, with a cup of tea included at the end (of course).
13) Kandy to Ella On The Train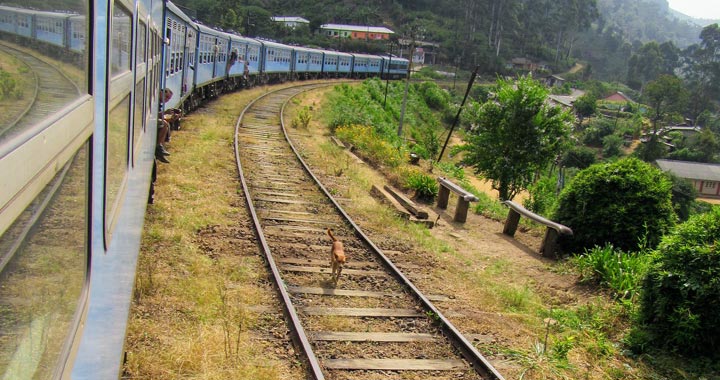 You've undoubtedly seen images and videos of the legendary train journey between Kandy and ella, well this should be done either entering or exiting Kandy as you carry on your journey.
The train takes quite a bit of time, around 6 hours, however the stunning views of the tea plantation and the chance to sit in the doorway and admire it all is worth it. There are three different ticket types you can book, the expensive seats might provide some form of air conditioning, however you might not be able to get the best view as the doorway doesn't open like the seats further back on the train.
How Long Should I Spend In Kandy?
This can come down to whether you're in a rush or whether you want a bit more time to relax, as it is certainly a calm area where you could put your feet up, but if we're just talking about hitting the core activities then 2-3 days is what you should be aiming for, 2 days if in a rush.
Where Should I Stay?
I only stayed in one hotel, therefore I can't offer a mixed opinion on the subject, however I can say that if you have the budget, the Clingendael Boutique Hotel was one of my favourite parts of being in Sri Lanka. I felt like absolute royalty, a completely unique experience, however if you're working on a budget then there are a number of hostels which have the added benefit of being much closer to the action, such as The Best Hostel and Kandy City Stay.
Why Is Kandy Famous?
Apart from being a beautiful part of Sri Lanka, Kandy is famous due to it being the pilgrimage destination for buddhists, as they reach the Temple of the Tooth Relic.
This sacred place gains thousands of visitors, as they celebrate Esala Perahera festival for ten nights in July/August. I'm not such a fan of seeing the elephants covered in celebratory items and brought through the streets as this always feels a little cruel, but apart from that it all seems very happy and warm.
What Can I Buy In Kandy?
There is a main market where you can pick up a few souvenirs or some new clothing, but don't expect huge stores.
The Ceylon tea museum also offers a chance to pick up a nice gift for someone back home, having tea freshly grown and ready to brew.
What Can I Bring Home From Sri Lanka?
If we're talking to the UK, then you can bring home almost anything, whether that's gems, spices or tea. Expensive jewels might have to be declared, considering Sri Lanka is pretty famous for their gems and stones.
I brought back tea as gifts for my family and I didn't have any issues. I know the Australian rules on imports are a lot more strict, therefore if you're going back to Aussie you might need to think a little more carefully about anything natural.
How Much Money Do I Need In Kandy?
We didn't spend too much in Kandy. Most of the attractions were free, while you will need some money for Tuk Tuk's and to eat out.
If you have a tour arranged, it's worth keeping some money on you to tip them at the end. We tipped around £20, I'm not sure how that compares, but we felt they needed the money and it was going directly to them and they were beyond kind.