This seaside town is hugely popular with families and young groups alike, for more than just the beach. Read on to find out my top things to do in Eastbourne.
1) Eastbourne Pier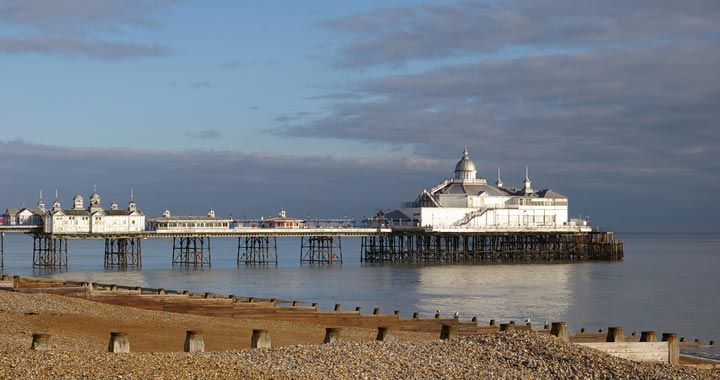 It's just one of those things you HAVE to do when visiting. I live in Brighton and it has to be said they are very much one and the same. A key different with Eastbourne is their big club, the equivalent of Pryzm, being based on the Pier. They also have a tea rooms where you can get some afternoon tea, perfect if you fancy some scones and cream.
2) Boat Trip To Beachy Head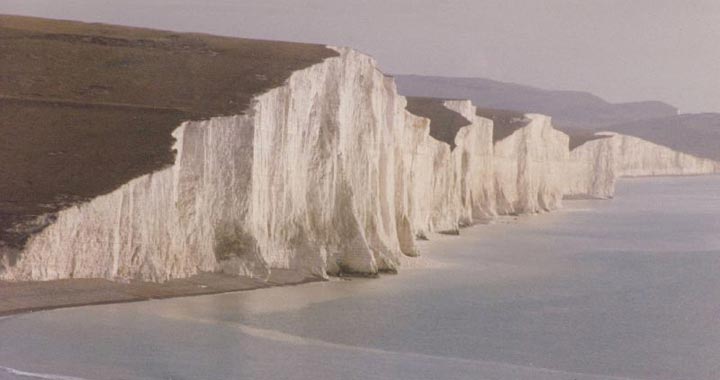 I do love the view of the white cliffs, however you can get a much greater view if you take a speed boat ride. The South Downs coastline is famous for its chalk cliffs, while the speed of the boat does add a bit of adrenaline for kids and adults in equal measure.
3) Carpet Gardens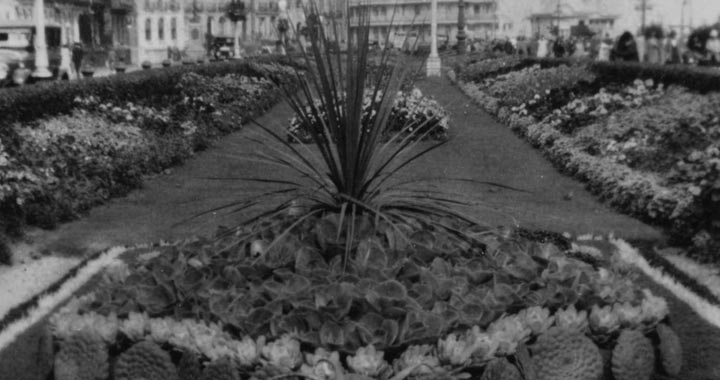 Bedded between the aforementioned Eastbourne Pier and the Western Lawns is an amazing flower display of various colours. The mild climate Eastbourne has, compared to the rest of the UK, allows for flowers from all different countries to grow with relative ease. The gardens were constructed back in 1904 and have truly stood the test of time.
4) Eastbourne Band Stand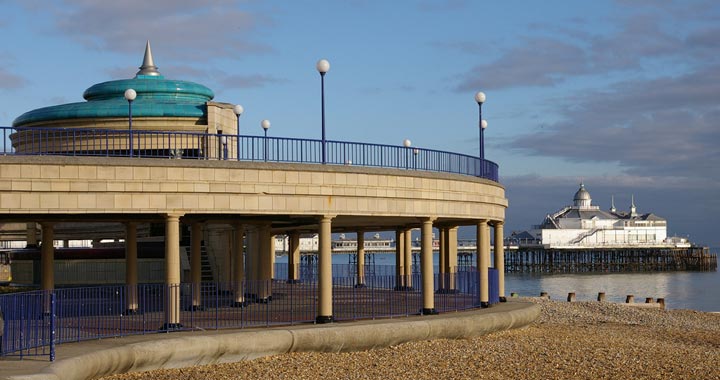 You may have to check in advance if anything is going on through the weekend you are visiting, as this bandstand holds more events than any other in England. However it's not just big bands and performers playing here, you will regularly see the area hired out for weddings, with an amazing backdrop on offer.
5) Towner Gallery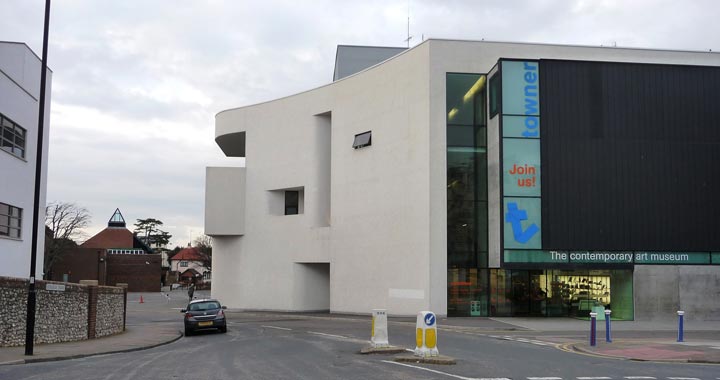 If you're a fan of art then this is an amazing place to go, however the building itself normally stuns you before you've even set food inside. It quite simply stands out from the Victorian style buildings around it, with a much more modern appearance. A particular highlight of this museum is the watercolour pieces by Eric Ravilious.
6) Climb The Beachy Head Cliffs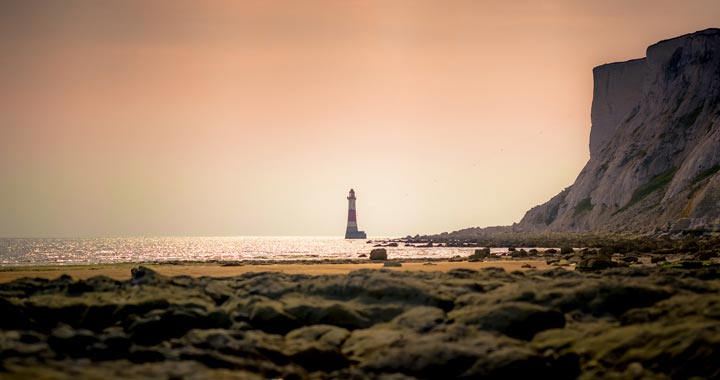 I highlighted the Beach Cliffs as a view on the speed boat so you can see the beautiful chalk cliffs, but an extra idea is to walk up the cliffs as well. It will offer a different view, but an amazing one at that and is a good day time activity, especially if you have the dog with you (or the kids). They aren't too far a hike, but at 530 feet it's not the quickest walk either.
7) Head To The Beach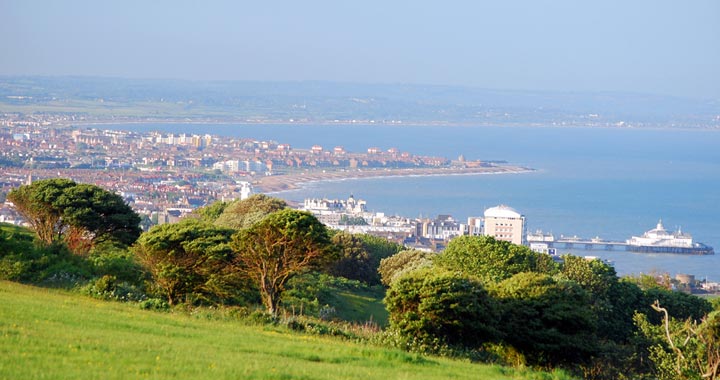 Well it had to sneak onto here somewhere. The most popular spots for a beach visit are between the Wish Tower and the Pier. They are called the Marine Parade Beaches and can become a little bit crowded on the weekends, but nothing like the beach in Brighton. You should also check out Holywell beacch
8) Sovereign Harbour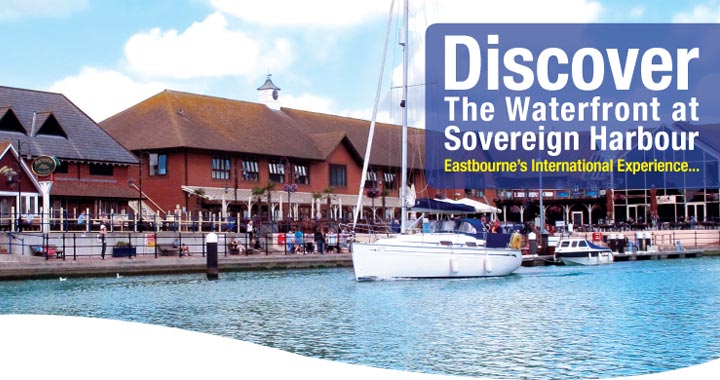 Technically if you caught the speed boat trip then you will have likely been to Sovereign Harbour already. So why would it make it onto the list? It's the largest marina complex in Northern Europe, so pretty big! It's also a great place to stop for lunch with a decent view, as well as other excursions and fishing trips.
9) Herstmonceux Castle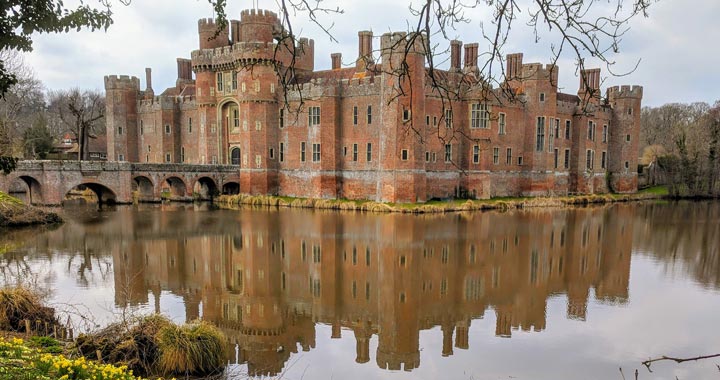 Admittedly this one is in Hailsham just outside of Eastbourne, but due to the proximity I felt it was worth including as you can easily get there while in the city. On top of the medieval castle, you can also chill out in the beautiful gardens that surround the castle. The whole appearance has a very strong European renaissance feel to it.
10) Miniature Steam Railway Adventure Park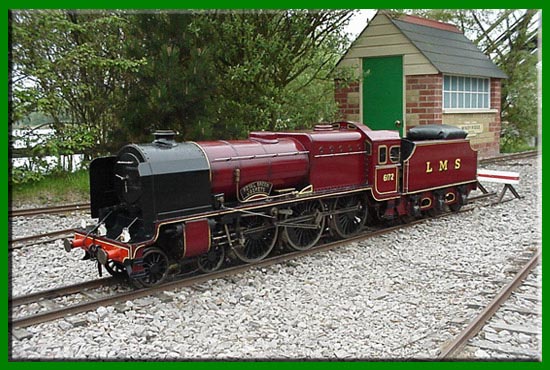 This one is popular with families looking for something to do over the weekend (as well as train obsessives). You can actually ride along on a mile long trip taking you through some great scenery. Or while the kids are having fun in the adventure playground or checking out the miniature trains, you can relax in the on-site cafe or even try some fishing on Southbourne lake.
11) Afternoon Tea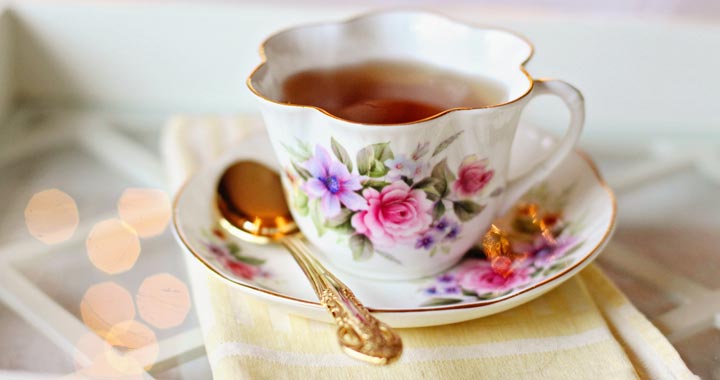 I won't lie, afternoon tea is a secret love of mine (maybe not so secret after writing this). One great place to try this in Eastbourne is at the Grand Hotel. It has actually won multiple awards and is included in the Independent top 50 restaurants in the UK! You can therefore be assured of top quality food on offer.
12) Princes Park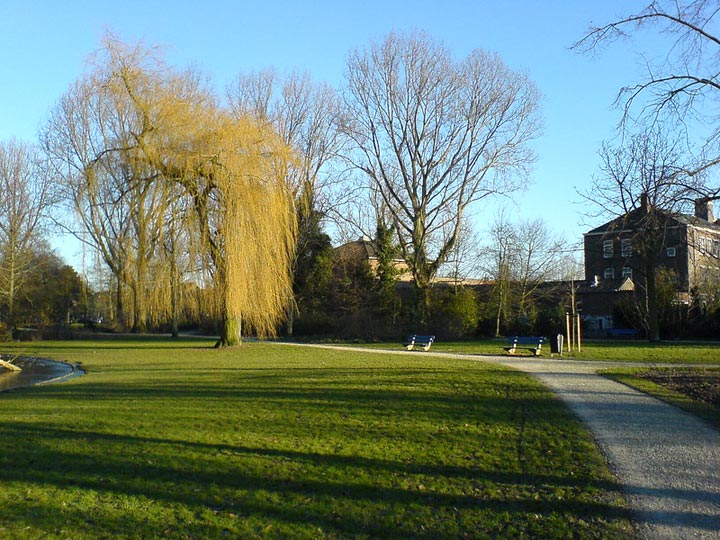 The 33 acre park on Channel View road is a great place to walk the dog to take the family during the summer months. There is a large artificial lake which is the most scenic aspect of the park, as birds land and build their nests, while you will also see boats sailing across.
There is a rose garden which is worth checking out when they bloom, while there is also a bowling green, but not sure that's quite my sport of choice.
13) The Cuckoo Trail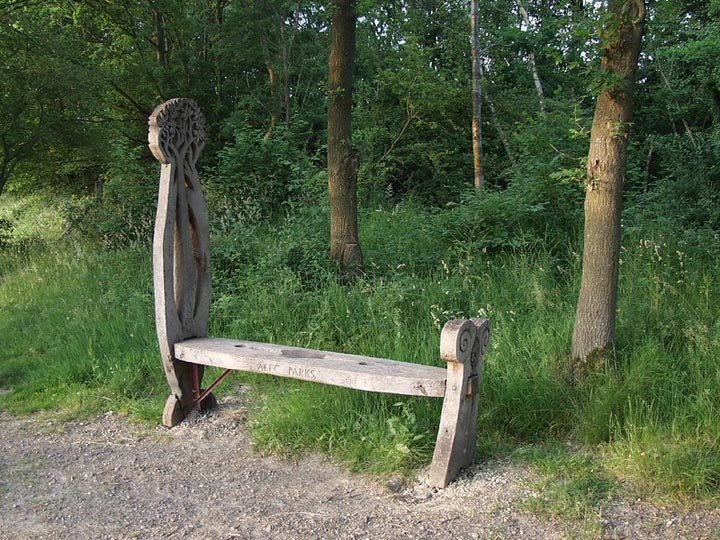 This 14 mile track is perfect if you fancy a bike ride or a nice walk along a scenic route. You will pass through woodlands and open grassland, as the route takes you from Hampden Park to Heathfield.
Being traffic free is always a temptation, I love cycling along from Brighton to Saltdean, so this was a must when we visited. There are a few bike rental options in Eastbourne, where you will pay around £17 for the full day. Of course, if you're staying for a few days, you can get a much better discount price if you want the bike for several days or a week.
14) The Observatory Science Centre
When I grew up, I remember my dad getting me really into learning about space, visiting observatories and the mystery of what is beyond.
Whether you're with your family or a couple looking for something interesting to do, this will bring out your inner science geek as you marvel through all the astronomical workshops with the hands-on experiences. Of course, you should be aware it can be quite busy during peak times in the Summer Holidays.
15) Royal Hippodrome Theatre
Whether you're looking to see the legendary Britain's Got Talent star Paul Potts, or potentially a David Bowie tribute show, or maybe a performance by a legendary comedian, this is a brilliant venue to book your tickets for.
With plenty of shows planned for the year ahead, this is something worth looking into for a special occasion such as a birthday or simply for a fun weekend.
16) Towner Eastbourne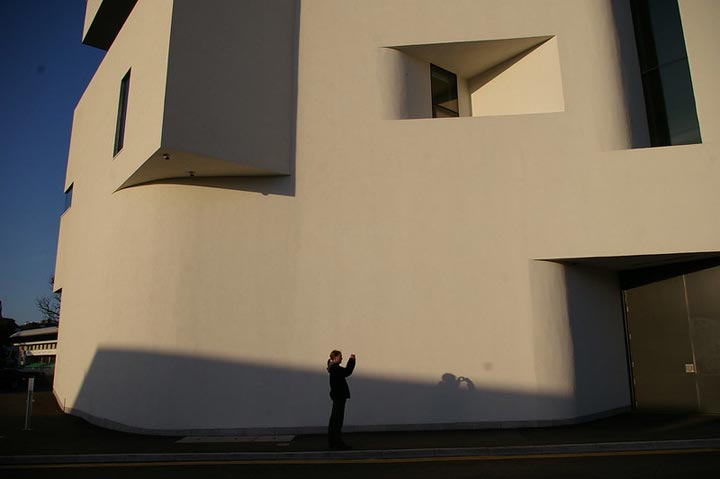 The Towner Art Gallery is home to a huge exhibition of contemporary art, winning numerous awards for the gallery, making this a must for any art fans.
The entry is free, which is always nice to see, although donations are always appreciated to help the business stay alive.
Stretching over three floors, there are approximately 5,000 pieces of art on the walls, so this will take a good few hours to completely get around, depending on how fast paced you take it.
17) Treasure Island Adventure Park
I was sad to see Fort Fun had permanently closed their doors, but I'm happy to say the pirate themed adventure park still seems to be open for visitors.
Highly rated on Tripadvisor and recently refurbished, Treasure Island is a great option if you want to take the kids out for the day. They also have a crazy golf course which is popular with visitors. You do have to be cautious of opening and closing times, as people have reported it being different to the times stated online.
18) Knockhatch Adventure Park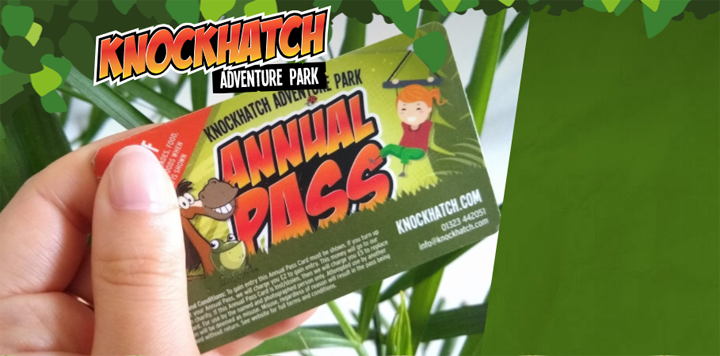 Another great option for the little ones, the park opens at 10am, while there is a huge selection of activities to try, including go karts, trampolining and toboggan rides.
There are also animals at the petting zoo, as well as an owl sanctuary, so you can get up close with these beautiful animals.
They do offer disabled access, while they also have baby changing facilities. They don't allow dogs, with the exception of guide dogs.
19) Kayak along Cuckmere River


I love kayaking! It's one of my favourite activities in the world, but I don't get to do it enough anymore. The benefit to kayaking on the river over the sea is you can allow the current to casually pull you along, as you admire nature around you.
Going along Cuckmere river, you can go to Seaford and the incredible Seven Sisters cliff face, somewhere we visited recently and had been on our bucket list for a long time.
20) Explore Friston Forest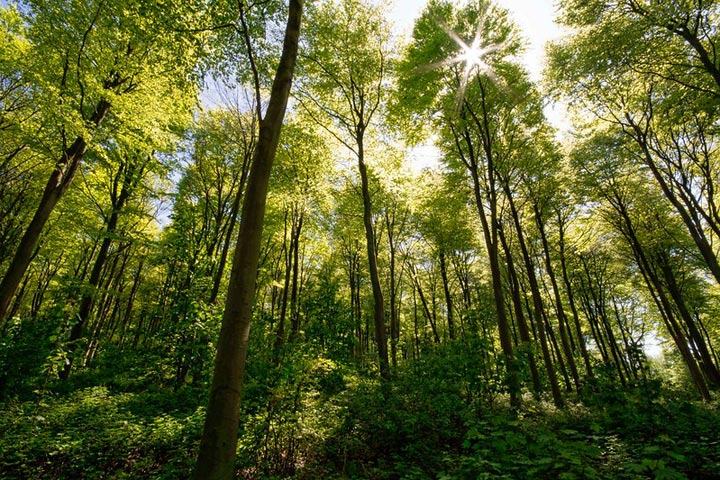 Part of the South Downs National Park, Friston Forest offers a relatively easy walk for all levels, with marked routes for you to follow, whether by foot or on a mountain bike.
Friston Forest is actually found between Eastbourne and Seaford, but it is a great place to visit from Eastbourne with a very short journey time. The most popular circular walk trail is 7.9 miles long.
21) Rathfinny Wine Estate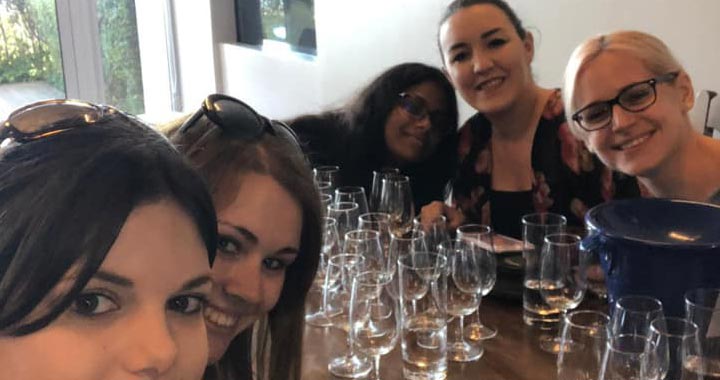 English sparkling wines are fast growing in popularity, while the family owned Rathfinny wine estate is a great place to visit in order to enjoy some of Sussex's finest wine.
Most importantly, there is a tasting room restaurant, where you can enjoy a three course meal to accompany your bottle of sparkling wine.
If you're planning to visit, you should know it shuts relatively early, mainly just open for lunch time, betwee 1 and 3, however they do offer a dinner service on Friday and Saturday.
22) Eastbourne's Farmers Market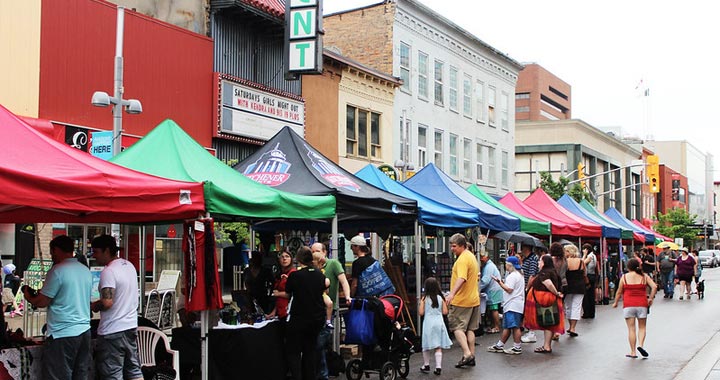 There are a number of farmers markets in and around Eastbourne that are worth checking out, however some are in neighbouring towns, so it might be easier if you have access to a car.
The Pevensey Bay farmers market is always very popular, opening on the second Saturday of every month in the morning. Make sure to get there early, as it is shut by 11:45 and some stands will be putting items away by 11:30.
23) Eastbourne Redoubt
The Redoubt Fortress is a circular Napoleonic redoubt that stood as the coastal defence fort for the area. Constructed in 1805, this is a great spot for history buffs wanting to learn more about how it would be used to defend the Eastbourne coast.
You are charged for entry, at £4.50 for adults and £2.50 for children, however you can get a group discount if you book in advance for groups over 10 people.
24) The Beacon Eastbourne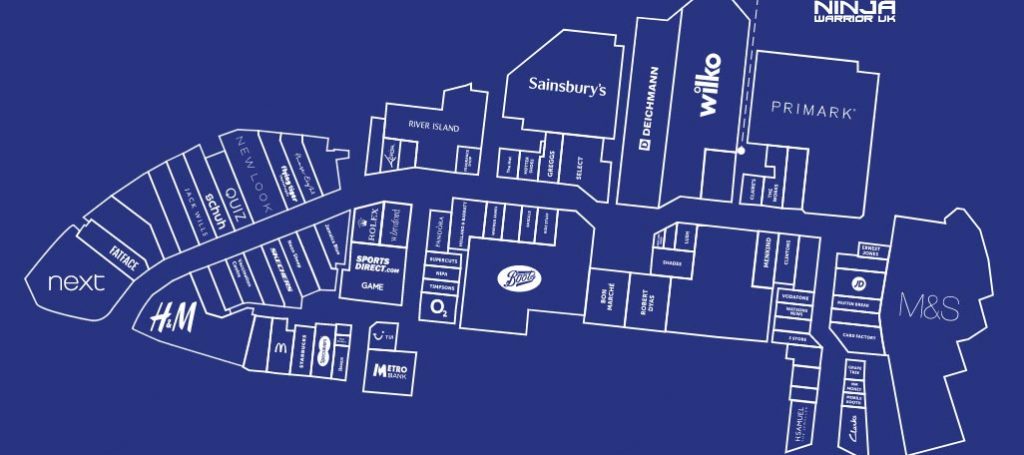 The retail industry might be dieing on the high street, but it's not completely gone yet, with the Beacon being one of the best retail spots in Eastbourne.
The shopping centre also contains a laser cineplex, plenty of bars and restaurants and a cinema. You can expect all the usual players, such as H&M, M&S, River Island Primark and Boots.
25) Eastbourne Lifeboat Museum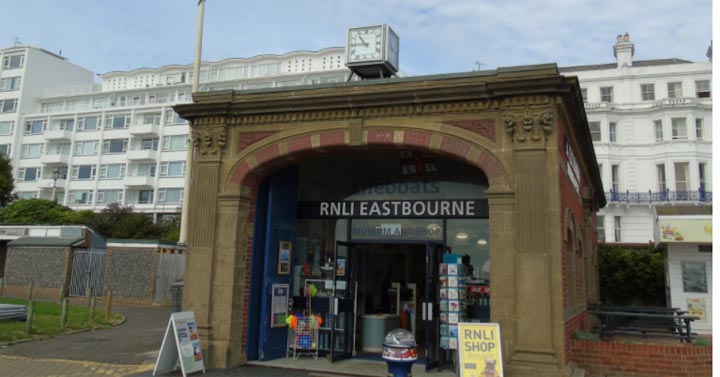 One of the less well known museums in Eastbourne, it can be found on the Western side of the Eastbourne seafront.
The lifeboat museum was refurbished in 2011, while there are plenty of stands and facts for you to learn about the Eastbourne lifeboats that have been used throughout history to save lives.
There is also a souvenir shop, in case you've always wanted a little model boat on your mantelpiece.
26) Cineworld Eastbourne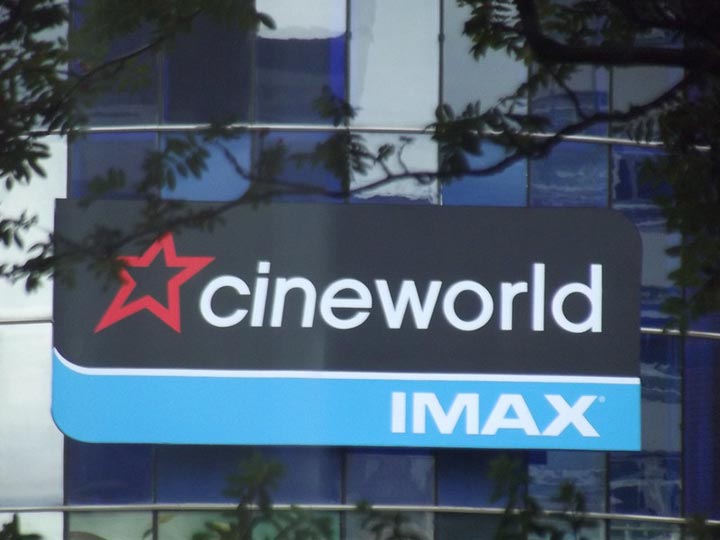 Located in the previously mentioned Beacon shopping centre, Cineworld has both 2D and 3D screens available, so you can watch the latest flick on the big screen.
Going to the cinema was a favourite activity from my childhood, but sadly most of them are closing down, as they struggle to bring in enough customers, so I hope this one doesn't close any time soon.
27) The Pavilion Café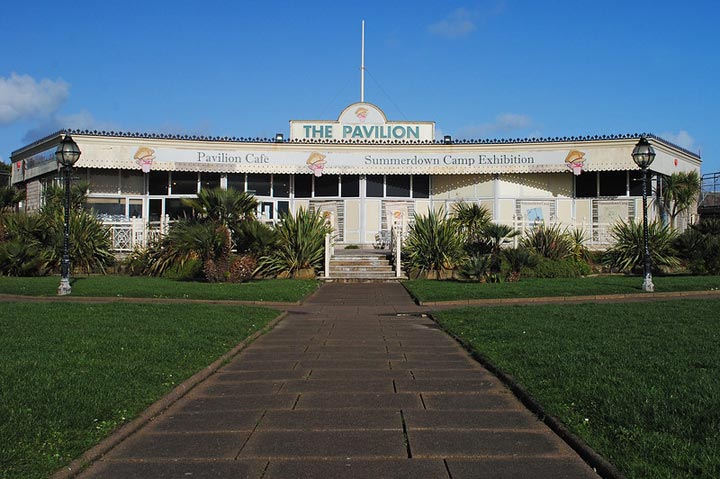 Found at the Royal Parade, the Pavilion café bar was recently refurbished and offers a great spot to sit down for a coffee and a cake, especially if you're walking the dog or taking the kids out.
There are also public toilets available here, which makes it a great stop-off before going on a long walk or heading around town.
The building was formerly a museum and a tea room, however it was reopened by Eastbourne Council with a new look and feel.
28) Shinewater Park
This is a popular park for kids who enjoy BMX'ing or skateboarding, with the skate park virtually full every single day.
You'll also see a number of people fishing along the waterbed, however you should be aware that if you fancy fishing yourself, you need to apply for a permit with the Pike Angling Club. There is also a second river where you can't fish, as it's completely reserved for wildlife to live freely.
29) Sharnfold Farm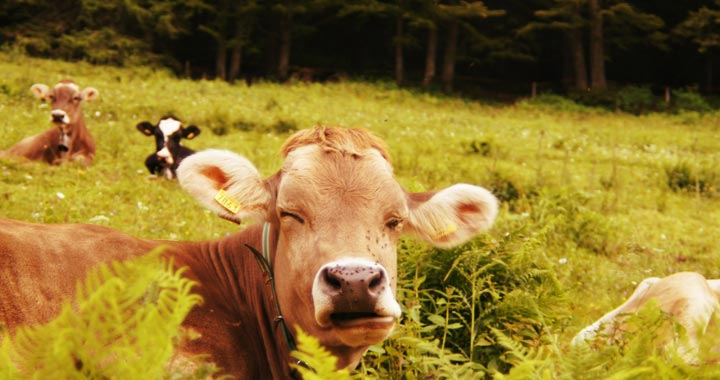 The farm shop and butchers offers fresh, local produce, so you can enjoy great tasting food straight from the source, rather than it being shipped half way around the world, meaning you can feel good about your carbon footprint.
There is also a coffee shop where you can relax and they even offer afternoon tea with hot drinks or prosecco!
Of course, one of the main attractions is actually seeing the animals. There isn't a huge selection, so don't expect what you might find at a big zoo, this is just a small farm, but still fun for a kids day out.
Many people also report back on how tasty both the sausages are and the scones with cream.