If you've read any of my posts over the past 12 months, you will have realised just about everyone I know seems to be getting married. I therefore thought it would be a nice article to write up on the most amazing places to get married, or generally the areas that cater specifically for weddings. From beautiful beaches to luxurious suites, this list will include some of the best spots you will find around the world.
1. The Bahamas
Well, it is hard not to start off with a beautiful beach scenario. The Bahamas are somewhere a good few friends have been and I stared in jealousy as all the pictures were uploaded to Facebook. The sea is so clear, the beaches are sandy (we have pebbles in Brighton) and the cocktails are endless. Get ready to make everyone jealous back home as the photos will be sensational.
So, what some of you may be asking, why the bizarre picture above. Well, this is an island in the Bahamas famous for pigs that swim just off the shore. Pigs Bay, as it is commonly known, can make for some really cool photos. However the Bahamas are big enough for you to find somewhere else if you aren't interested in pigs in your shots.
by cdorobek
Las Vegas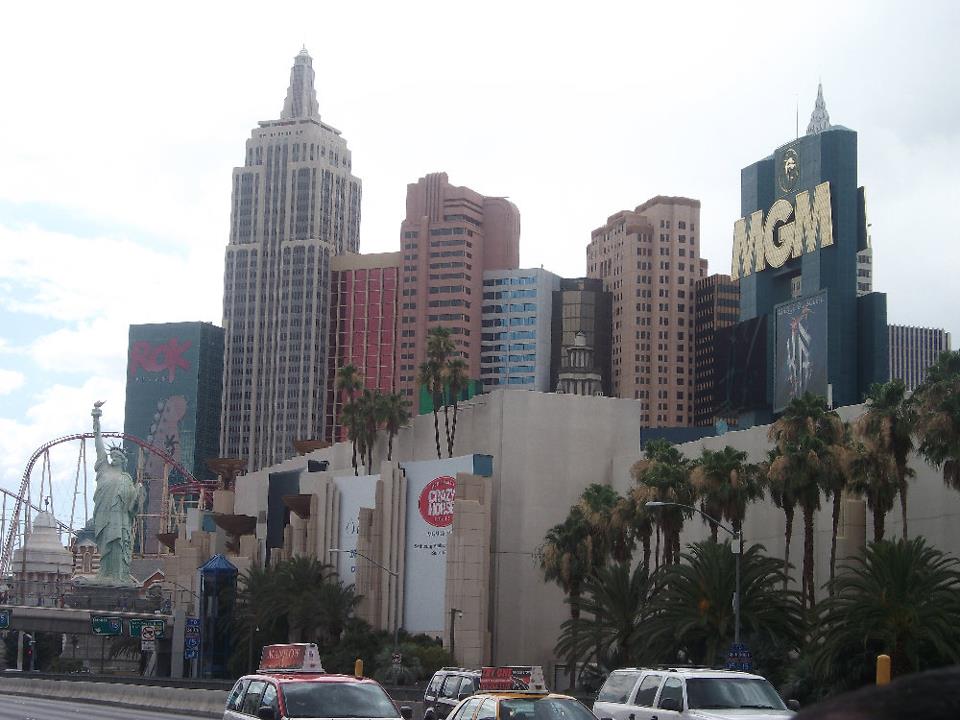 OK, when people think of weddings in Vegas, they have general native connotations with quick and easy weddings with hookers while drunk. But this couldn't be further from the truth when you check out some of the most luxurious spots, such as the Bellagio, overlooking the fountains, that play every fifteen minutes. I could sit and watch the Bellagio Fountain display for hours, so having your wedding overlooking this spot, in a glorious room with champagne everywhere might still peak your interest, while it also offers a great location for other guests to go out and have fun after the wedding. Plus your honeymoon can start straight away!
3. Hawaii
You are going to see a few beach locations, but this is another to rival the Bahamas. Another destination located close to the USA, this can be a stretch for people to visit all the way from the UK, however Hawaii will certainly add some magic to your special day. But it isn't just the beach you should check out, with snow on the mountains, volcanic land and plenty of activities such as horseback riding and snorkelling, you will have plenty of fun.
by Scott Hudson
4. Santorini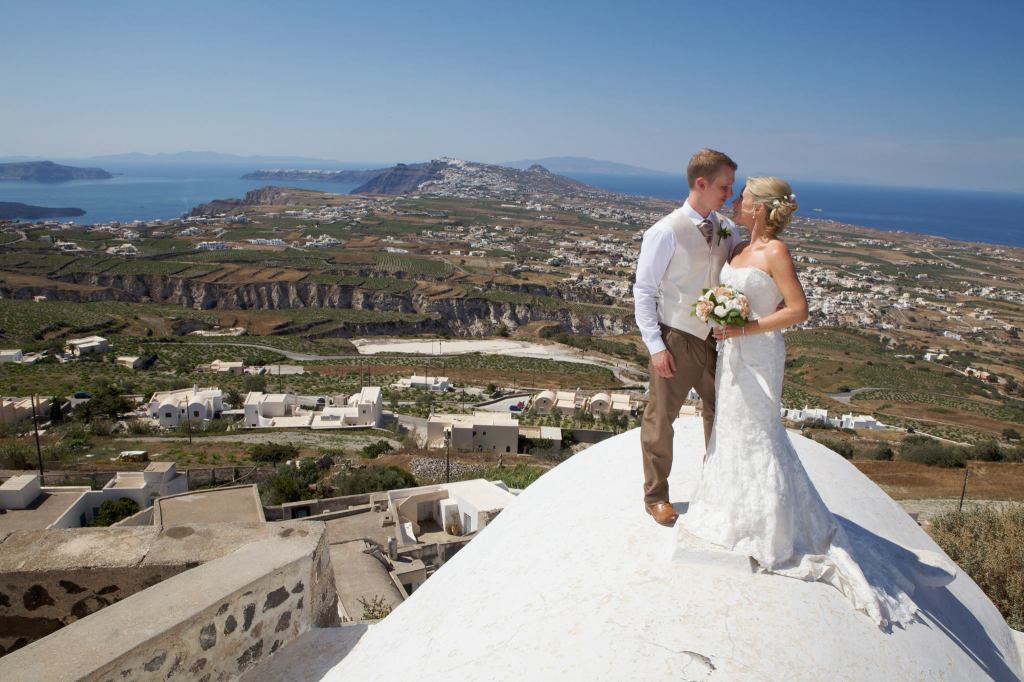 After seeing the pictures from my cousins wedding, I'm dead set that this is one of those places you have to visit before you die. It isn't just the epic views of the beach, its also the white rooftops with the dark blue colours of some of the buildings. If you wondered, the image above is of my cousin Toby marring Heidi.
There is also plenty of water based activities you can give a try, such as snorkelling, boat rides and the banana boats, which always look great fun.
5. Florida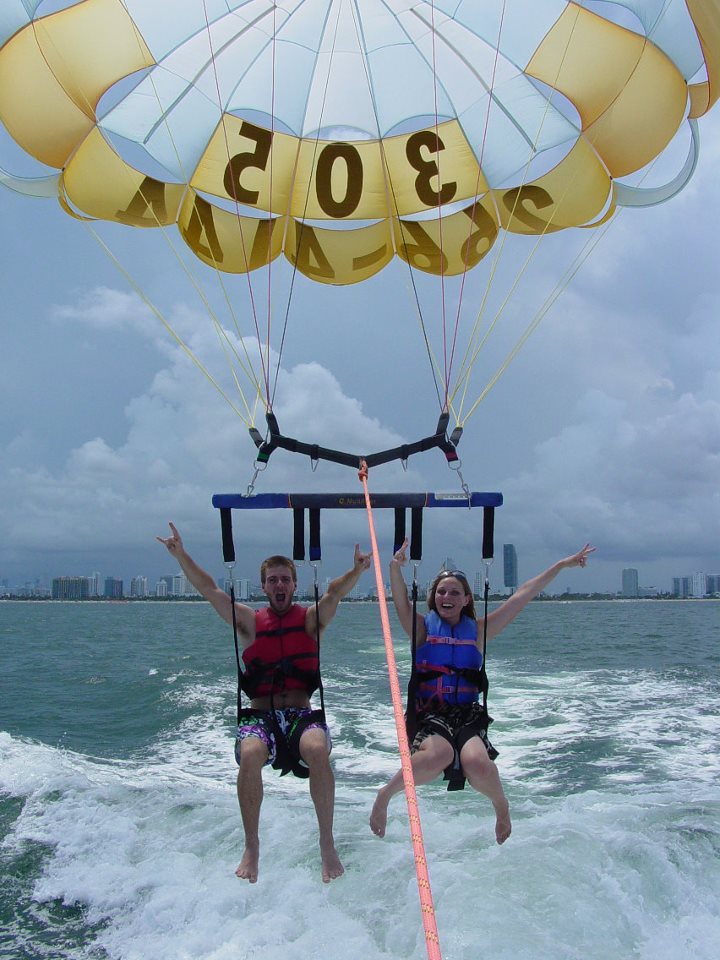 Florida is incredibly big, so you can have the wedding style to suit you, whether beautiful beaches in the Keys and Key West, a luxurious stay in Miami or even theme parks in Orlando. In fact, you could even get married in Disneyland if you really wanted.
The one heads up would be that when I was in Miami there were jelly fish coating the sea, so nobody went in except for me. Saying that, I was also stung about 20 times, but that's all part of the fun!