Forget hotels, when people come to Bath they almost always seem to book hen houses, a hugely popular accommodation form for the city. This is probably helped by the fact the houses here are so glamorous. This historic city has a huge amount of hen party activities available for you to consider, from dance classes to perfume making, but read on for the full list of Bath hen party ideas. Also, don't hesitate to have a read of my guide on things to do in Bath.
80's Dance Class
The eighties were a time of hedonism and extravagance. The parties were as big as the shoulder pads and no one can forget he music and dancing of the time period. It was dominated by the King of Pop, Michael Jackson, and the decade saw the introduction of his moonwalk technique as well as circle slides. Mastering these moves will make you goddesses on the dancefloors of Bath.
A dance class is a great group activity that gives everyone the chance to show off their moves and see who has groove and who doesn't in their group.
Afternoon Tea
Bath is an old British institution and therefore the perfect place to partake in another. It doesn't get more traditional than afternoon tea. Of course, when you are on your hen weekend you want it to be a bit more special than rocking up at your Nan's. That is why our afternoon teas are always that little bit special. You will have the opportunity for a good chinwag among the citizens of Bath just make sure you keep your pinkies up! Remember this city is famous for Jane Austen and so is a perfect place for a gossip.
Wine Tasting and Tours
Where better to try a sophisticated pursuit, than in the sophisticated city of Bath. Wine tasting is as old as the drink itself. Wine tasters are called sommeliers and your hen group has the chance to see if you have the right to call yourself one. These skilled people can differentiate wines through sight, smell and taste. It is not just knowing the difference between red and white, but between grape varieties and the regions they are grown. Test yourself and your senses and try one activity on your hen where drinking wine is encouraged!
Thriller Experience
One of the most famous songs by Michael Jackson wasn't even popular for the music. The video for Thriller was the start of the music video culture and the love for this video was based mainly on the dance. Michael Jackson dancing like a zombie, and dressed as one, caught the imagination of millions. Now in Bath on a hen weekend you can turn your group into a group of marauding zombies with the makeup and dance moves to go with it. If you are a bunch of Jackson mega fans then this will be right up your street. Hee! Hee!
Belly Dancing
Back in Jane Austen's day the dancing in Bath would have been very formal and unexciting. Luckily, we now have belly dancing which has become increasingly popular in the UK as both an art and fitness regime. What started out as a traditional middle eastern folk dance, has now taken over the world with classes and performers. You can try it for yourself on a hen weekend and see which of your group has hips that don't lie! Learning in a group setting is a great way to avoid strangers and see if you like the dance. You never know you just might find a hobby for life.
Booth Package
What would a hen night be like without a night out in one of Bath's best nightclubs? Because of the city's architectural heritage, all the nightclubs are underground and these cave-like venues are unique to the city. Whether you want to dance the night away or enjoy being the centre of the party, you can find it in Bath. Anyone can go clubbing, but not many can experience a VIP treatment away from the commoners with their own booth and drink service!
Bubble Mayhem
The term bubble bath has never meant something more different than when playing Bubble Mayhem in Bath. This hilarious activity sees you placed inside an inflatable bubble which surrounds your entire upper body. Cocooned in this protection, not only are you able to bump into anything and anyone, but also getting bumped is pain free! Doing this in the day on your hen weekend will burn off some pent up energy in anticipation for the night ahead and is also something completely different from the norm.
Burlesque Class
Burlesque dancing can trace its history back to the 18thC which means Bath was likely a hot spot for the earliest burlesque dancing nights. Where better to learn the art? The dance is one of the earliest forms of stripteases and started out by one crazy dancer showing her legs in stockings. Can you imagine? It's safe to say the modern version is a bit more risqué. For a hen party it is perfect for a naughty bunch who like to dress up and learn some sexy dance moves which they might want use in the future! (Lucky spouses).
Butlers In The Buff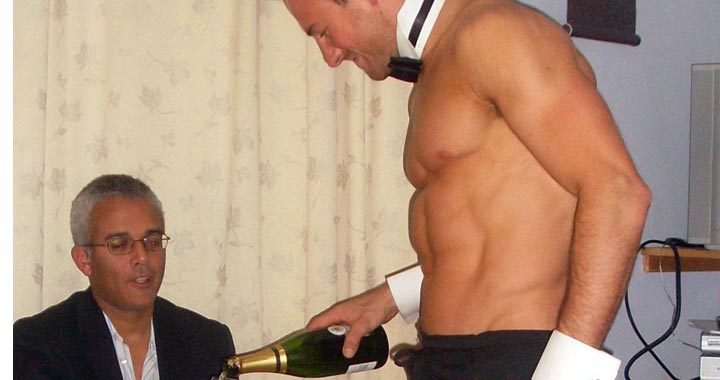 Let's be honest, who doesn't want to feel super important, and the chance to be waited on hand an foot in Bath on a hen weekend should never be passed up. Well what if we told you, you could have your cake and eat it? Not only will we provide a butler at your private accommodation, but that butler will be super fine. We are talking chiselled by the gods and not wearing very much at all. This is a super special add on if you want to add that extra element of surprise for the bride-to-be and get hot under the collar while doing it!
Can Can
When your wanting to do a vintage dance like the Can Can, then where better than a vintage city like Bath. The dance originated in France in the 19thC, most notably being a major part of the famous Moulin Rouge Club. It involves a troupe of women performing a variety of high kicks, cartwheels and spins. The dance is known for its scandalous reputation for flashing the audience with strategic lifting of the skirt at just the right time. Your hen group can become naughty Victorians by learning the moves yourselves.
Cheerleading Class
Get your poms poms at the ready! It doesn't matter that you're not performing at the Super Bowl halftime show, cheerleading is still fun even in a studio in Bath! The routines are famous for the chants but don't think you will get away with just chanting. The style involves a lot of dance moves including kicks and waving. The best teams in the world often include lifts and throws into their performances. But considering this is for a hen do I doubt that would be part of your very first class. We want to make sure the bride-to-be is fully fit for the wedding!
Chocolate Making
They say that diamonds are a girl's best friend, but we think it is actually chocolate. The addictive brown substance has been entrancing women since the Aztecs and if you're on a hen weekend where usually everyone is a woman, the quickest way to please everyone is to give them chocolate! With chocolate making in Bath you will no longer have to pay someone else for the delicious treats ever again, as you will learn the art of being a chocolatier and be able to feed yourself forever!
Cocktail Making
Cocktails are a must on a hen weekend. If you want to indulge yourselves a bit more than just going to a bar, then pick out the cocktail making experience. This will be an extra bit of sophistication to go with your sophisticated Bath location. Learn how a professional mixologist makes the most famous drinks out there. Some cocktail making is a performance with lots of shaking, throwing and catching. With it still being poured out perfectly after all that then these are really the people you want to learn from. Doing it as a hen group is super fun and there will be lots of leftovers for you to try too. These can easily be booked via Fizzbox.
Dinner Reservation
Making a weekend special is not complete without a meal out. This is the opportunity to get your whole hen group together and either get to know those you have never met before, or reconnect with old friends. A delicious meal will be the best way to fuel a busy night out too. If your planning to hit the dancefloor for hours, then you're going to need the energy! Getting a dinner reservation in Bath also removes any of the stress of trying to find somewhere to eat last minute or book it yourself. Just sit back relax and make sure this is the best hen party ever!
Dirty Dancing Class
In 1987 something amazing happened. The film Dirty Dancing was released and became an instant classic for every generation of women. It is a rite of passage to watch the film if you like romantic movies. It includes everything from family, love, betrayal, but most importantly dance! The dance moves seen on the screen captured the imagination and some of them have become etched in people's minds even if they haven't seen the film. Now it is your chance to learn how to dance like Baby in Bath with your fellow hens.
Fascinator Making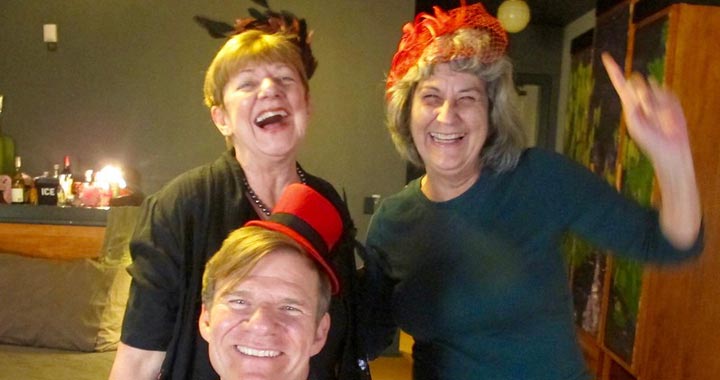 If you want to have a hen weekend with a bit of creativity, then fascinator making is the best option. You will learn as a group how to make these fancy head accessories and be able to help each other which makes it a fantastic choice for groups who don't know each other as well. This is not only a fun activity though as you can turn it into something useful for the wedding. Creating crowns for the big day could be a great way give your friend's special day a bit of flair. Don't worry if you don't have any creative inclinations as a master maker will be on hand to guide your hands and make sure all the fascinators are fantastic!
Flirt & Foreplay
Women are sexy naturally; it is a simple fact. While we all have the power in our hands not all of us know how to wield it. Learning from a master on how to flirt and seduce will give you so much confidence you will think you can get Brad Pitt eating out of your hand. Learning these skills helps the singletons among you to get their man and the ones with a ball and chain to take control and up the excitement that is already there. It is not all serious though as this class in Bath is full of laughs as you and your friends discover things about each other you wanted to take to the grave!
Lunch Reservation
Lunch is the best time of day, it is not too early to start drinking and not too late to enjoy a full English breakfast. Getting a good lunch inside you is vital if you are to enjoy the full day of activities and 'enjoyment'. Bath hen weekends can often be quite demanding as it is non-stop from arriving to leaving. Your hen group must get their sustenance from somewhere. A lunch reservation makes it easy to get all your group fed with no annoying last-minute planning. It is also a suitable place to bond your group together.
Mobile Workshop
Bunting is the classic decorative choice for all classic English celebrations. If you're at the village fete, a child's birthday party or Notting Hill carnival we can guarantee there will be bunting there. They can come in all shapes and sizes but traditionally they are colourful triangles slung between walls and roofs. They also make an addition to a wedding or reception. A creative hen party will love spending some time designing and making their very own. You could even match them to the brides wedding theme and have something useful from your hen other than a headache.
Nightclubbing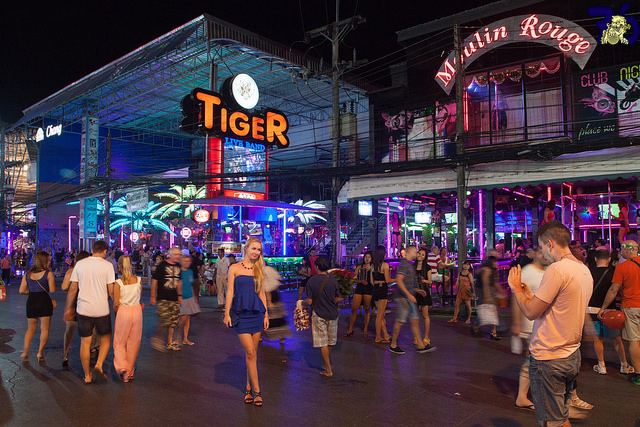 Bath has been a party town for hundreds of you and the party hasn't stopped in this historic city. No hen weekend is complete without a big night out and Bath offers great places to throw back some beverages and get sore feet on the dancefloor. Our favourites offer different themes, music and drink options to make sure that, no matter your hen group, we have you covered. Finding a place is just half the battle as it is often difficult to get into the hottest spots. Well not if you go with us! Booking nightclubbing through us will guarantee your whole group entry and some perks too.
Nude Life Drawing
Bath is a city of beauty and class. Where better to learn a nude life drawing class. This form of painting has been popular since the dawn of time. We are obsessed with our own form and there is still something naughty about a naked person. This is not only a great lesson but also a chance for the bride-to-be to see a naked man one last time guilt free! You can chat and laugh as much as you like during the class but just make sure you don't make the model laugh. It will be difficult to draw him while everything is jiggling…
Pamper Session
Bath has always been a playground of the rich and famous and one large part of this was the luxury of the locals to look and feel good at all times. This is something we wish we could have all the time but if you're not a Baroness, the next best thing is to treat yourself on this special weekend to a bit of pampering. Whether you want to look the part or be treated like a queen then you can find it in Bath. Just don't let it go to your head because you will have to return home at the end of the weekend!
Perfume Making
First and foremost, perfume is around to make us smell good and clean. It is also scientifically proven to increase our attractiveness. Bonus! The art of creating aromatic fragrances to cover our bodies has been around since Ancient Egypt so it seems apt that you could try perfume making in one of the UK's most historical cities. This is your chance to create your own scent and experiment with what could be your perfect perfume. When you take it home you could even try it on other people! In the workshop you will also discover what your friends like, there could be a few surprises!
Personal Chefs
If you are staying in your own accommodation or one of our houses in Bath then you have an enviable isolation than a hen party in a hotel. If you want to make your weekend even more private then why not try to make your meals a secret affair. A personal chef is usually only a luxury for the rich and the famous. It is a great surprise for the bride to be, and will make her feel even more special, if that is possible. You get to be close up to the chef, who will impressing you with his lightning fast chopping ability and seasoning to perfection. A nice meal away from those pesky crowded restaurant will also mean you can talk about whatever you want and as loud as you want!
Spa and Thermal Baths
Where better to have a thermal bath or spa treatment than in a city literally named after the practice. They have enjoyed pampering around these parts since the Romans and of course it boasts the most authentic experience of these historical treatments in the country. It is no surprise that it is a popular destination for it. You can use the facilities to relax and forget about home life or to recover from a heavy hen night out. This is a special occasion and calls for something a bit more luxurious than usual. Spa treatments will do just that and make the bride feel like a queen.
Themed Dance Class
A themed dance class is great for a hen party who fancy themselves as a dance troupe or want to learn something that means a lot to them. Whether that is a dance from a favourite TV, film or stage show. Many people try to learn it from watching in their bedrooms, but the fact is you learn much faster as a group. The fact you also get a professional dance teacher in Bath also helps! Dance classes on a hen weekend are popular because of how much fun you have failing and succeeding together. It brings a group together and create an even stronger bond than was there before.