Belgium, or the Kingdom of Belgium as it is officially known, is a hugely popular destination for holidays in Europe, with 2.8% of their GDP coming from the tourism industry. 6.7 million people visited the country as a tourist in 2015 and that figure seems to be increasing with time, so have a read of my list of the top things to do in Belgium.
1) Beer Tasting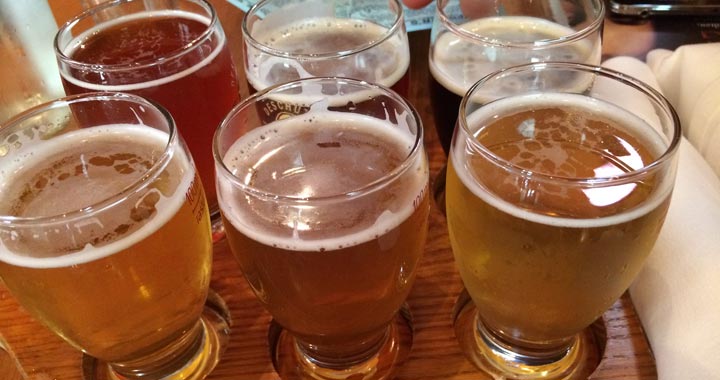 If you're visiting Belgium and you don't plan on having a pint then you are missing out on some of the best beers in the world! There are so many to look out for, including Duchesse De Bourgogne, Rodenback Grand Cru, Orval Trappist Ale, Houblon Chouffe, Lindemans Kriek…Well you get the idea, there are way too many to name. There are approximately 224 breweries in Belgium, which highlights the hefty tick list you have on your hand.
2) Royal Palace of Brussels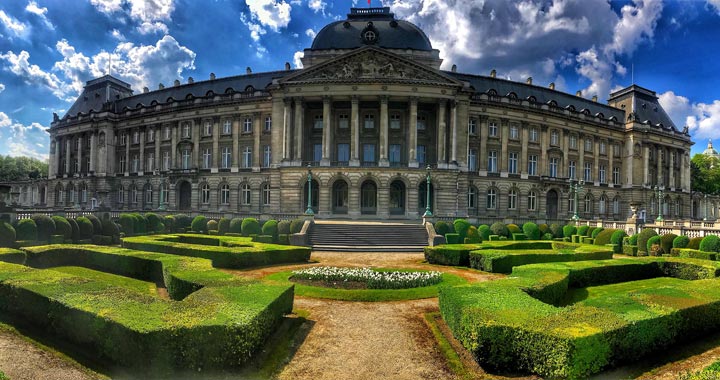 This is the official palace of the king and queen, however you may not spot them there as it isn't actually there permanent residency, something I was surprised about. The gardens outside are amazing, while its also close to Brussels park.
3) Grand Place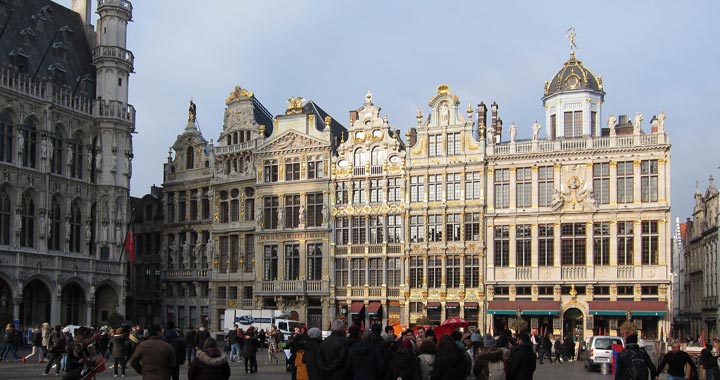 This is the central square in Brussels, surrounded by some stunning pieces of architecture, La Grand Place is now a UNESCO world heritage site and is a very popular tourist attraction. It is also known as the Grote Markt in Dutch, just so you don't get confused. The area was traditionally a market place, which is also why the roads around the area are named after foods.
4) The International Regatta of Bathtubs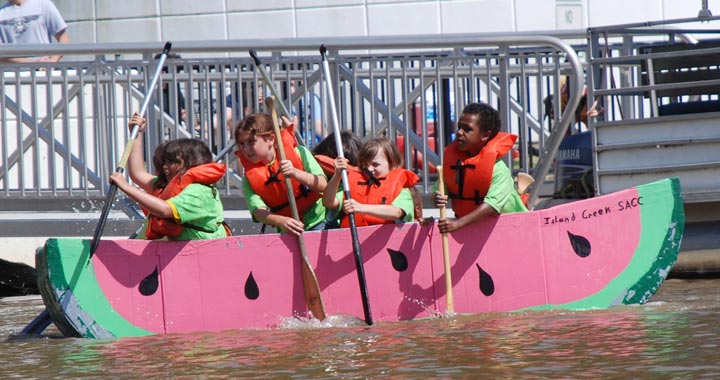 I love a crazy festival! Of course, to compete in the festival games, you will need a spare bathtub, so this might be one you can watch from the sides and cheer. The event takes place in August and has an increasing following each year, meaning there are quite large crowds to battle with. If you like things like this then you might want to have a read of my guide on the world's weirdest festivals.
5) Visit The Venice Of The North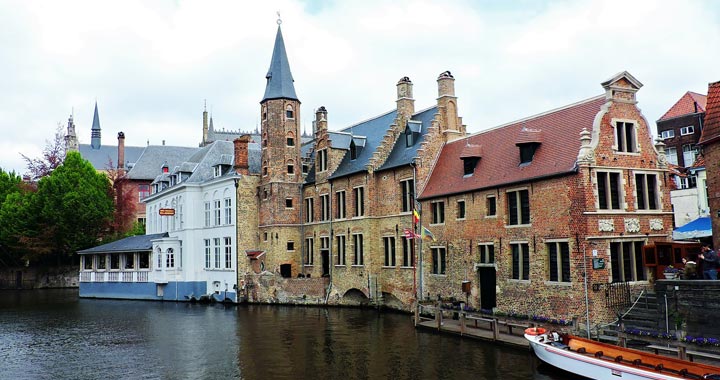 This is actually the nickname for Bruges, due to its large network of canals, it certainly has an element of romance to it. The buildings still look almost medieval, while the centre has become another UNESCO world heritage site. It has also gained more publicity since the launch of the 2008 movie in Bruges, starring Colin Farrell and Brendan Gleeson (have a watch before you visit). Considering all the canals, it is also worth arranging a boat trip so you can quickly see all the sights in a relaxing manner.
6) Eat Belgium Chocolate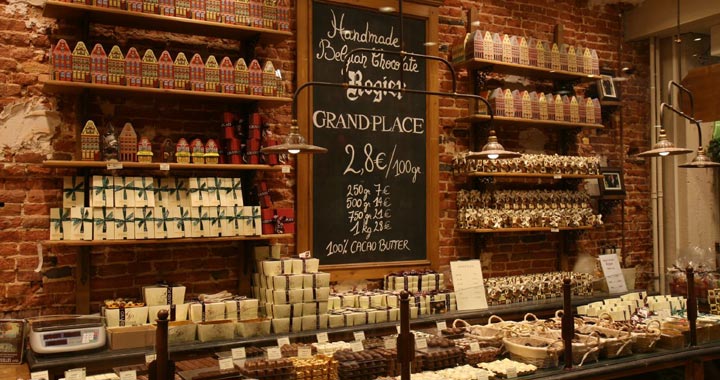 You consider a pack of chocolate and the sign it is high quality is it will say 'Belgium chocolate'. Well why not visit the home of where they make these gorgeous treats. There are so many chocolateries you will feel sick by the end of your holiday, not to mention you might have put on a pound or 10. They can be quite expensive, especially in Brussels, so check the prices before buying.
7) Visit Gravensteen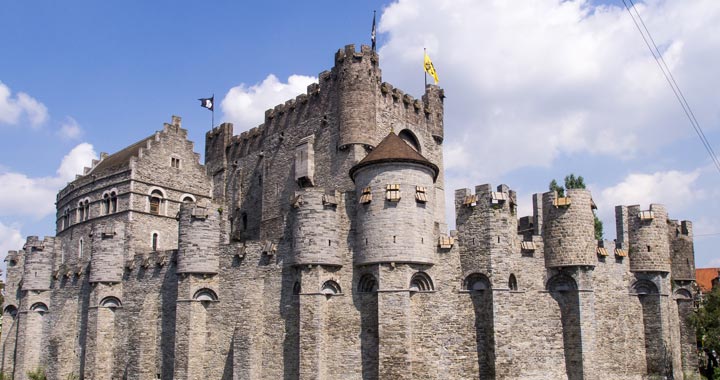 I absolutely love this castle, it looks like something from a lego set or a Disney movie! Known as a bit of a 'fairytale castle', expect to see a few wedding ceremonies not too far away. Having said that, this is slightly dark as the castle was almost torn down due to the fact it was a place of torture and atrocities against human rights. The castle is located in Ghent, which is definitely worth a visit while you're on holiday in Belgium.
8) The Battlefields of Flanders
The world wars are a key subject when you visit Belgium, with the country completely shocked by the battles of the past. This is a popular location for history buffs wanting to see it up close. Quick history lesson, Germany wanted to pass through the area to attack the French, but King Albert refused, which started a fierce battle between the nations.
9) Atomium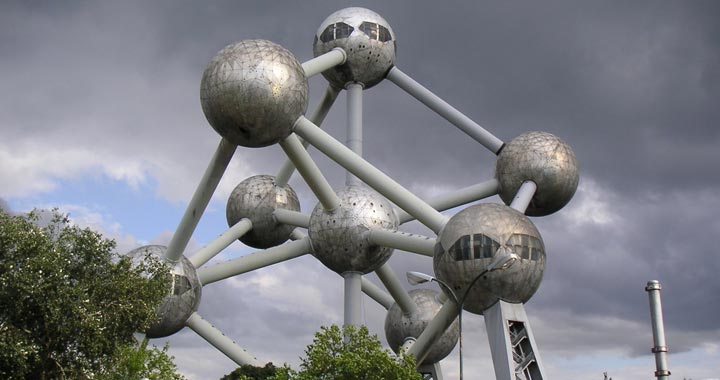 This is a key iconic building which should be top of your list of things to do in Belgium, located in Brussels. Designed by Andre Waterkeyn, it has a very futuristic look, coated in aluminium, these 9 spheres are meant to perfectly represent an iron crystal magnified up close 150,000,000,000 times.
10) Cathedral of Saint Bavo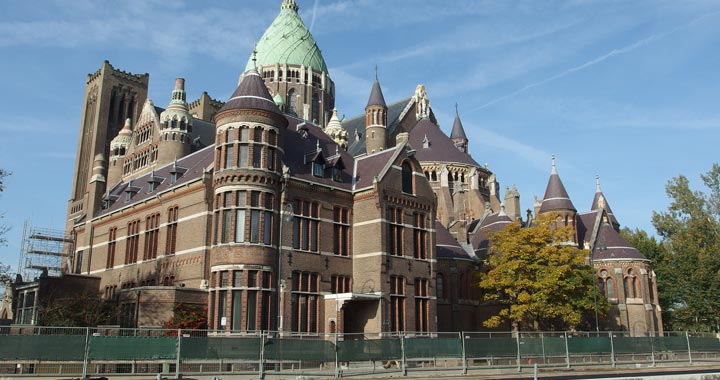 Most people think of Brussels as the must-see, but this is yet again another sight to be seen in Ghent. The Cathedral has a gothic influence and is a perfect embodiment to the religious architecture taking place in Belgium at the time. The building is quite something, but a number of tourists come here to look at the artwork inside.
11) Autoworld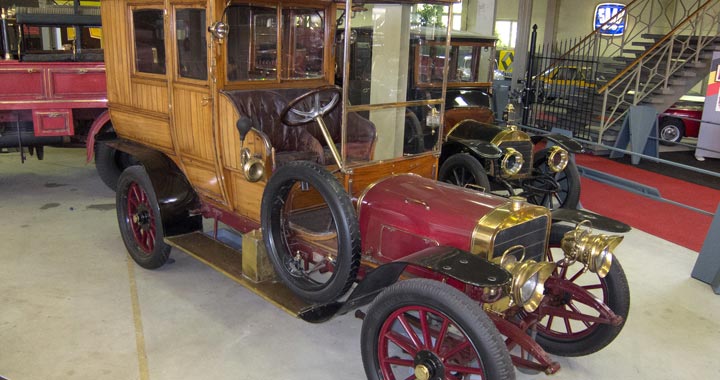 If you're a car fan (or a fan of Top Gear) then this could be a nice addition to your Belgium itinerary. The museum contains more than 250 vintage cars, including the limousines which were used by the royal family of Belgium. I'll be honest, as I'm personally not a huge car fan, there isn't a huge amount I can say about this one, other than it is very popular with car enthusiasts.
12) Eat A Belgium Waffle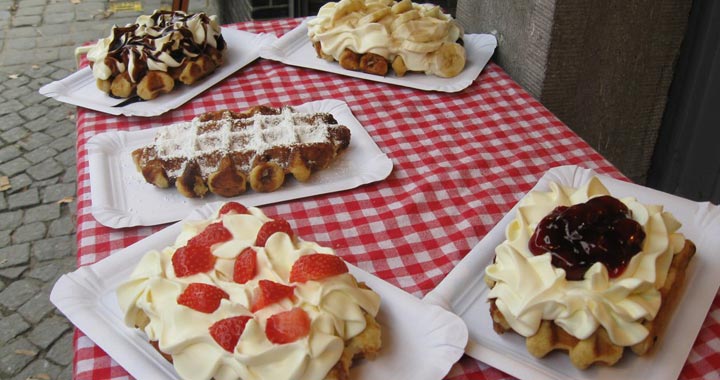 Much like the beers and chocolates, the waffles are a famous dish from the area and you can have them either sweet or savoury, but it would be a shame to not have them sweet! Visit a café and they will have a huge number of options, but simply melted chocolate on the waffle tastes incredible, albeit a little sickly, so you might want to share one.
13) The Royal Museums of Fine Arts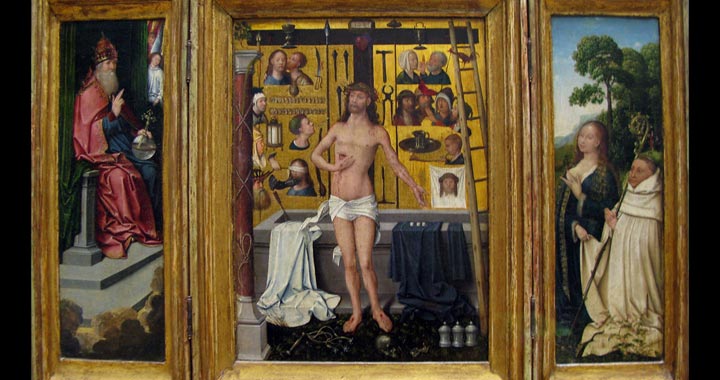 Located in Brussels, the building itself is a gorgeous piece of art, while if you noticed the 's' at the end, that's because there are four of them, helping to split it up into different types of art / eras in time. With more than 20,000 art pieces, this should fill a full day at the very least so make sure to get there early, especially so you can miss some of the crowds.
14) Visit A Spa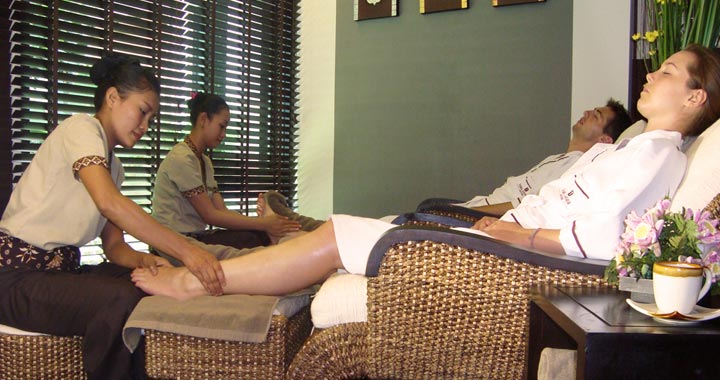 With so many things on your itinerary, it can get exhausting, but it is important to remember you are on holiday and you will want to return relaxed and motivated. Well nothing helps more with easing the mind than a good spa visit. However, this one is a little special, as you can visit the town of Spa in the Ardennes region, which is where all other spas got their name from!
15) The Blue Forest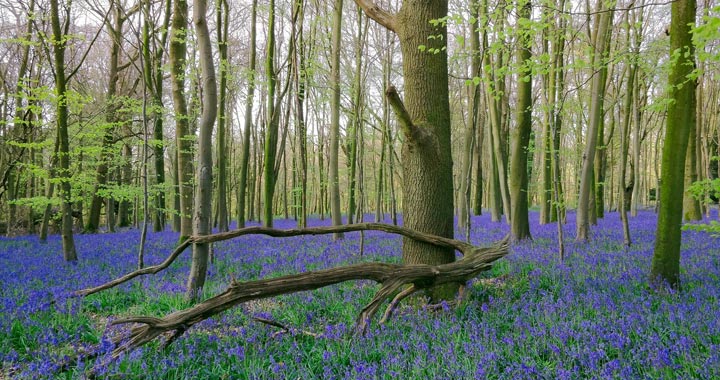 For much of the year, this is a decent looking forest, however if you were to arrive in spring then you will get a sight that will leave you gobsmacked. The bluebells grow throughout the forest, giving a purply blue colour to your snaps. Located in Halle, you'd expect this to be a big tourist attraction, however it is often left out by visitors and the crowds aren't actually too bad.
16) The Street Art of Doel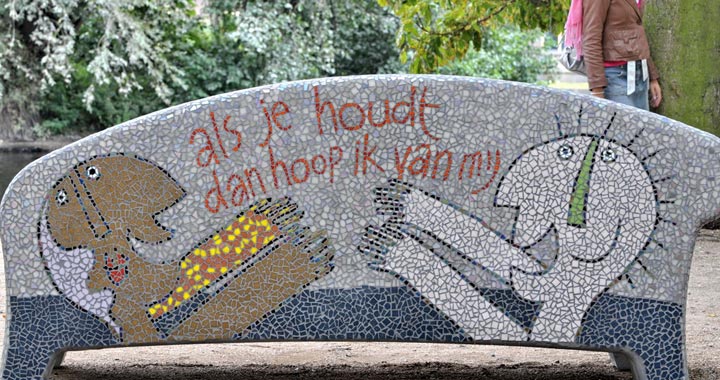 I've always been a fan of the Brighton street art, therefore this was always going to hit a chord with me, but whatever your thoughts on graffiti, the art work here is something special. Intelligent and creativity in equal measure, it will sadly be going in the near future, to be torn down as the area is completely abandoned and is going to be destroyed to make room for the expanding harbour. Hopefully you will see it before its gone!
17) Manneken Pis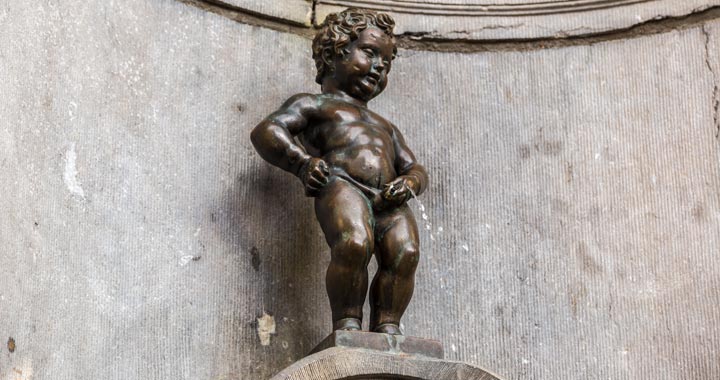 Award for the weirdest statue you will ever see, this is still one of the biggest tourist traps in Brussels. In fact, even though it is a huge thing to tick off on your list, I didn't want to put it too high as the tourists completely coat the area and it can be difficult to get a clear picture without barging your way through, so expect a bit of a battle to the front.
18) Mini Europe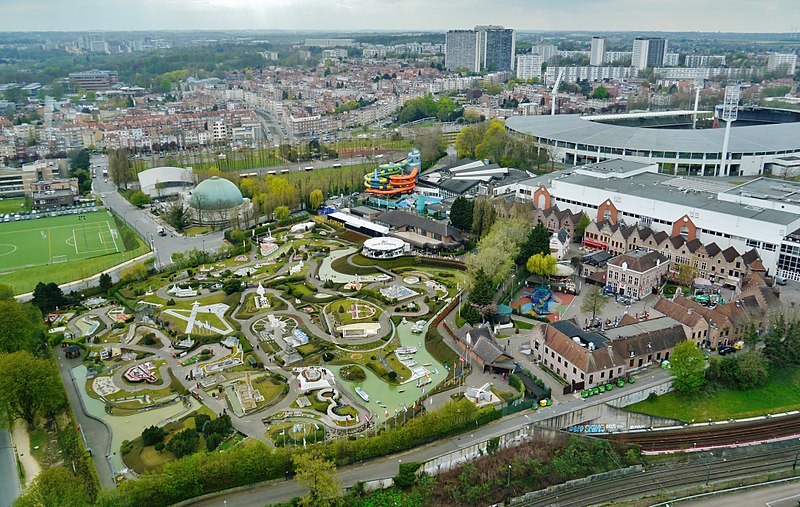 Fortunately, with this being located so close to Atomium, you can tick this one off on the same day (power list your activities like a legend). As you can probably guess by the name, this is a park of miniature reproductions of famous monuments and buildings throughout Europe, such as Big Ben. It's also a relatively young member of the list, having been opened in 1989.
19) Royal Museum of the Armed Forces and Military History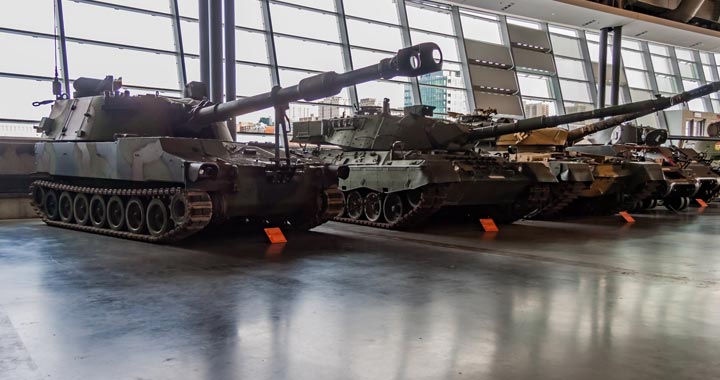 The first step to preventing war is to learn and understand history and the devastation of war. The museum contains a number of pieces used throughout Belgium's battles with Germany, including a huge amount of planes. They also have a number of exhibitions on at different times, so it is worth reading up on what's going on at the time of your visit.
20) Curtius Museum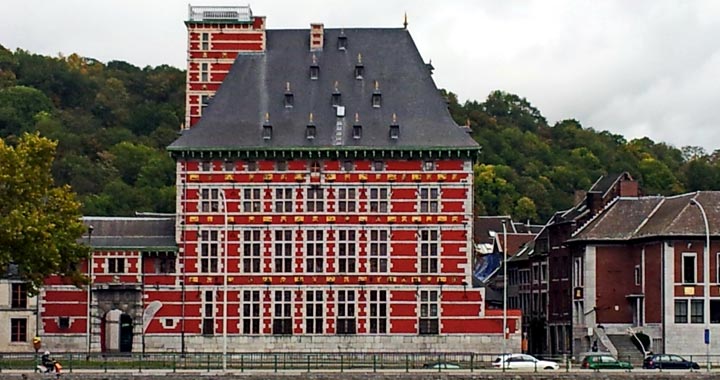 Combining decorative arts and archaeology, this is a popular option located along the Meuse river, meaning it is a nice view if taking a boat ride past. The building was built in the 17th century, however the original intension was for it to be a private mansion for the industrialist Jean Curtius.