I first visited Valencia when I was 16 and I absolutely loved the beautiful Spanish city located on the South-Eastern coast.
Filled with plenty of options for families, couples or people looking for something a little bit different, I've tried to list the best attractions and things to do in Valencia so you can plan your next trip.
1) Bioparc Valencia
This ten hectar zoo park is home to 150 different African species of animals, with thousands of animals living here.
The zoo is split into four main areas. The first is the dry area, where you can get an idea of the animals you will find in the incredibly hot African Savannah. You can therefore expect plenty of zebras, rhinos and ostriches.
You then also have the wetlands, the Baobob forest and the 'island of Madagascar'.
2) Valencia Cathedral & Holy Grail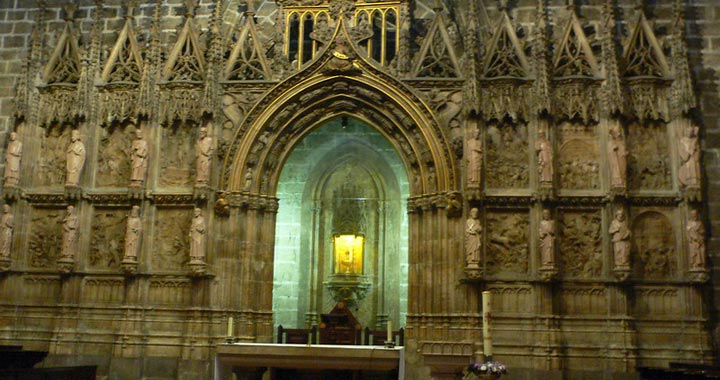 I might not be a religious guy, but it still leaves me curious that the supposed Holy Chalice is found at the Valencia Cathedral. It was supposedly drunk by Jesus at the last supper, while it's now kept behind protective glass in this Gothic cathedral.
But even if you're like me and take it all with a pinch of salt, the architecture is impressive enough to make it onto your list of things to do in Valencia.
3) City Of Arts And Sciences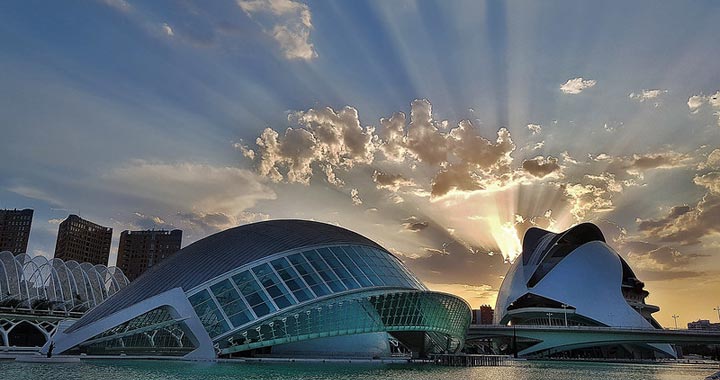 The City of Arts and Sciences, or Ciudad de las Artes y las Ciencias, is a huge architectural complex which is now very much a symbol of the city.
The ultra-modern scientific complex is one of the largest of its kind in Europe, designed by architect Santiago Calatrava and Felix Candela. It also makes for some nice shots at night.
4) L-Oceanografic
The oceanarium is found along the dry Turia river bed, in the Avant-garde architectural complex in Ciudad de les Arts I les Ciencies. This means you can tick both off in the same day, albeit depending on queues and how much you want to take on in a single day.
There are over 500 different species held in 42 million litres of water! I always feel a little off recommending aquariums, as I personally do find them a bit cruel, so I'm not hugely keen on highlighting this, but it is very popular with families and I would prefer people to make the choice for themselves.
5) La Llotja de la Seda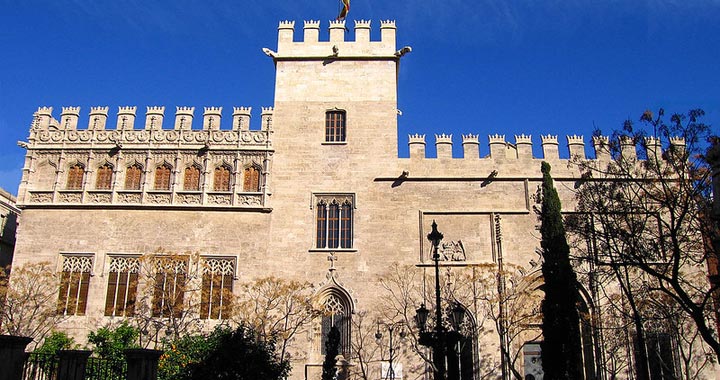 Found on Placa del Mercat, the Llotja de la Seda is the 'Silk Exchange', a gothic building which is now recognised as a UNESCO World Heritage building.
Built between 1482 and 1492, this is where traders would gather from across the continent to make deals. The tall ceilings and pillars are hugely impressive and nice to walk through as you look up admiringly.
6) Central Bar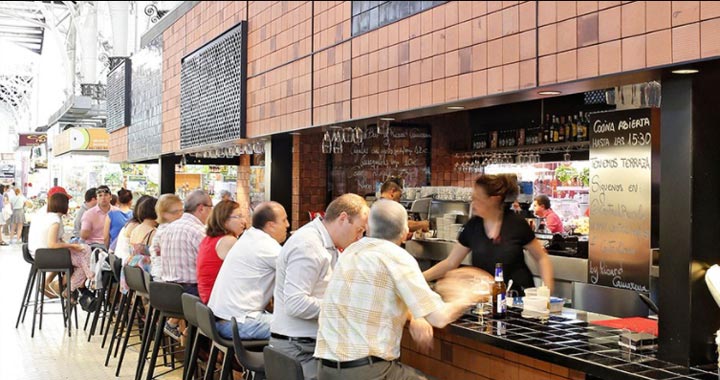 Rated as 4.5 on Tripadvisor from 1,036 reviews (at time of writing), the bar is owned by award winning chef Ricard Camarena, while it's locate d right in the middle of the Mercat Central.
Markets are always fun to explore during the day while on holiday, especially if you want to get some gifts for anyone back home, while the Central Bar will offer you a great option for some tapas and sandwiches.
7) Museo de la Almonina
This history museum focuses on the artifacts found from ancient ruins during three different time periods.
Designed by Jose Maria Herrera, the museum hosts a number of impressive Roman carvings, while the glass roof makes the room seem lighter.
The museum is also located very close to the Cathedral, so you can tick both items off on the same day quite easily.
8) Torres de Serranos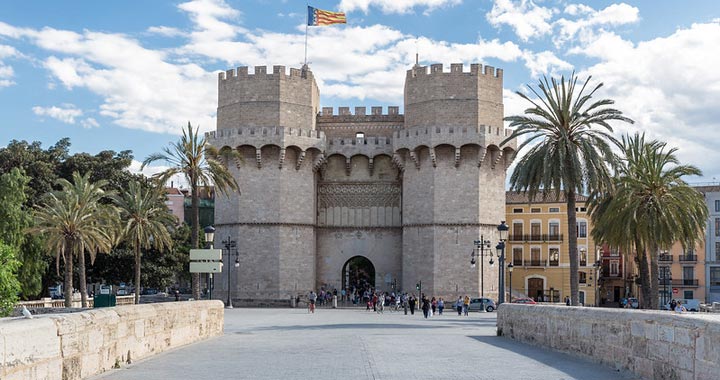 Hey, I'm from England, we love a good castle! Ok, technically these are towers, but they still look unbelievably impressive.
As with many other attractions on this list, the structure was built in a Valenthian gothic style, while it overlooks the former bed of the Rio Turia.
You can easily take a bus here, on the 6, 16, 26, 28, 80, 94 or 95. The building remains open from 10am to 7pm, although it does shut early on Sunday (2pm). I'd recommend heading there in the morning when the crowds are lighter.
9) El Carmen Street Art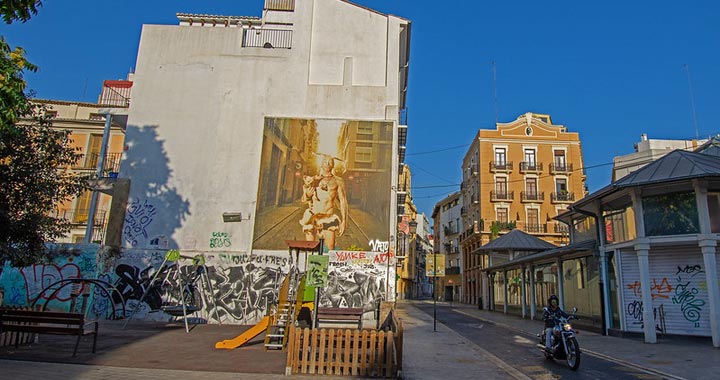 I've previously written about the Brighton street art as I see it as one of the most amazing attractions to the city. I'm not talking about 'tagging' and stupid graffiti, we're talking about beautiful art pieces on walls.
I love looking at all the creative designs throughout the El Carmen district. You can also find further pieces in Carrer d'En Gordo and Placa del Tossal.
10) Turia Gardens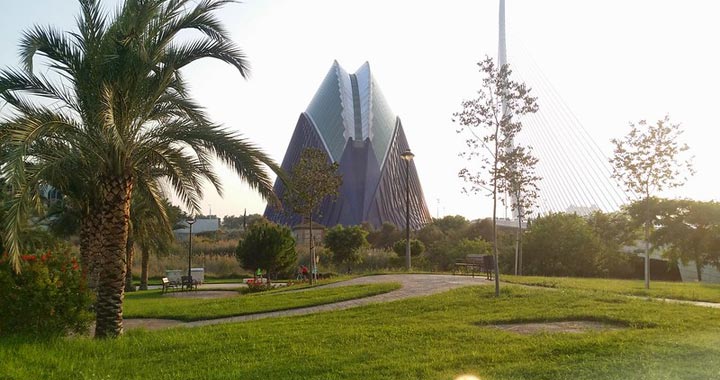 Sometimes when you've been exploring museums and location attractions all day, you need to unwind a little. The Turia gardens, or Jardines del Turia, covers 110 hectars of land and is the perfect place to stop for a picnic.
The gardens also make for some great photos, while there are constantly new developments being introduced in the park, so look out for some new statues or designs that might have taken place in the year you visit.
11) Walk Through The Old Town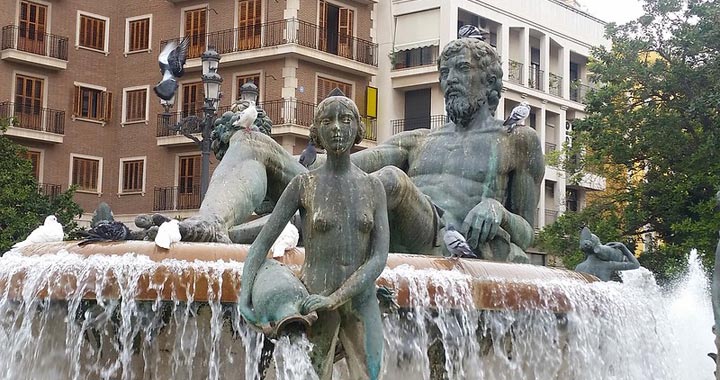 While the big museums and city centre will always gather the crowds, you can sometimes get the greatest tourist experience by walking through the old town, with the cobble stones and traditional buildings.
It's beautiful and still in great shape, while there are also a number of stores in case you want to stop off to get a gift for someone back home, or you can stop at a café for lunch or a coffee.
12) Valencian Paella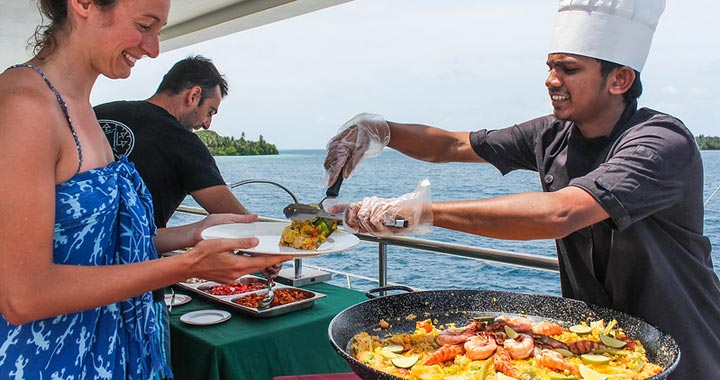 I almost wrote this out as 'Valenthian Paella' as that was how you pronounced it. I'm not big on seafood, while you're always told you have to eat paella when you visit Spain. But Valencian paella allowed me to enjoy the dish with a meaty alternative.
You can expect rabbit and chicken in this gorgeous dish which will leave you wanting plenty more. This dish will be offered almost anywhere you go, so I don't have a particular restaurant I want to highlight, I instead urge you to experiment and find your own favourite (but let me know your best in the comments below).
13) Parroquia de San Nicolas de Bari y San Pedro Martir
Quite a title! The church is absolutely stunning, while you also get an audio guide included within the price of entry which I quite like, as you can walk along learning about the history of the building and get lost in the stories.
The Roman Catholic parish has the Valencian gothic design (who would have guessed), however you might want to look up beforehand if anything is going on, to make sure you can go in.
14) Head To The Beach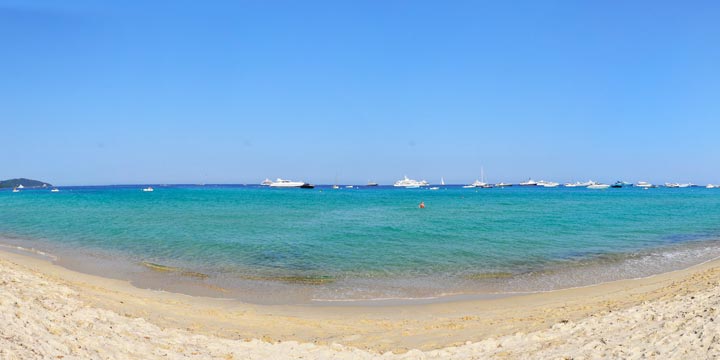 How can I talk about a coastal Spanish city without mentioning the beach! It's the reason why British tourists head to Spain in huge groups. The Mediterranean sea is warm and you can catch a few rays to make everyone jealous back home of your tan.
They have sandy beaches, which is obviously common in Spain, but I'm from Brighton and used to our painful pebbly beach, so this feels like a strong selling point.
The most popular beach in Valencia is probably La Malvarrosa, while you can also find other beaches such as Playa del Pinedo and Playa el Saler.
15) Hire A Bike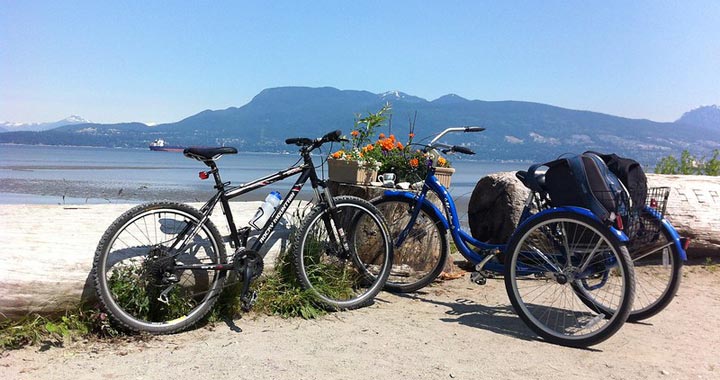 One of the easiest ways to tour a new city is by bike, with plenty of bike rental places dotted around the city. This will allow you to reach all of the biggest tourist attractions and to cycle through parks and along the seafront promenade.
This is also a healthy inexpensive activity to take up part of your day, suitable for the whole family.
16) Hot Air Balloon Ride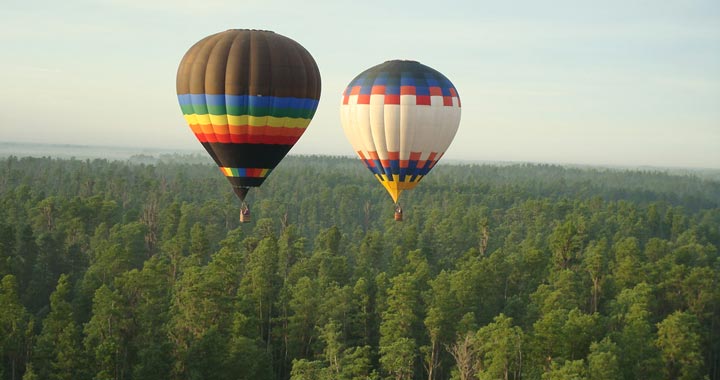 A completely different view of Sierra de Mariola, this one is a little outside of Valencia, but definitely worth the trip.
Easily the most expensive activity on the list, taking a hot air balloon ride can be very dependent on the weather, so you will have to hope there isn't too much wind that day.
17) Mestalla Stadium Tour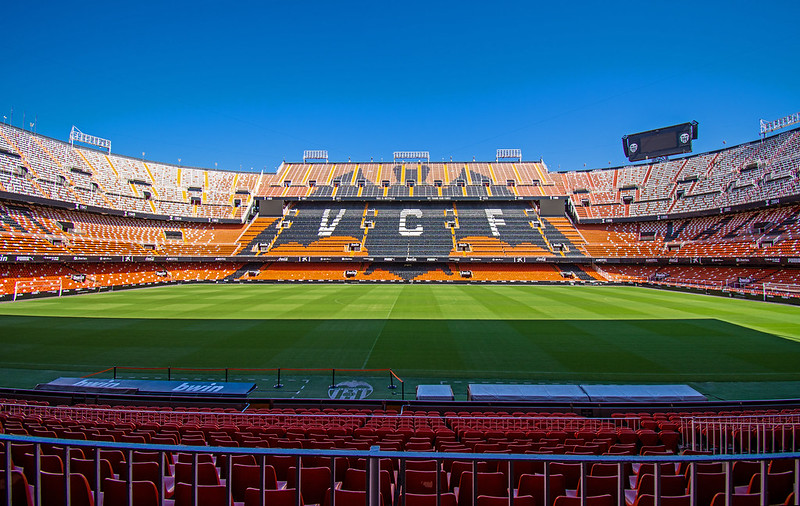 Whether you go on a stadium tour or manage to actually get tickets for a game, a trip to the Mestalla stadium will certainly leave you impressed.
One of the biggest teams in Spain, albeit not with the same pull power of Barcelona and Real Madrid, Valencia has had stars such as David Silva, David Villa, Pablo Aimar, Claudio Lopez, David Albelda and Vicente Rodriguez.
The stadium has a capacity of 49,500 and has been the team's stadium since 1923, while tickets can be very hard to get hold of unless you know someone who's got a season ticket.
18) Albufera Natural Park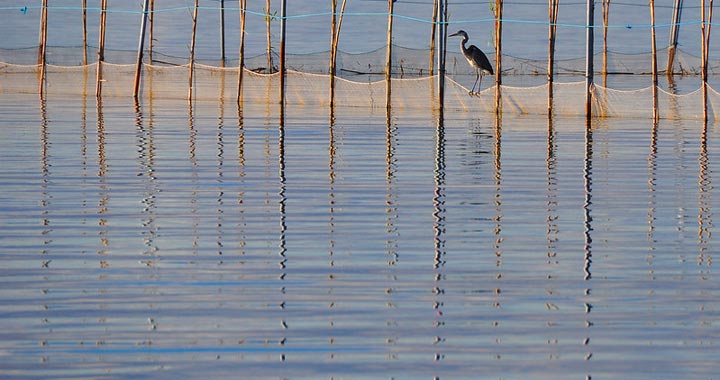 This one is a short trip outside of Valencia, located just to the south of the big city, which has a freshwater lagoon and is the largest lake on the Iberian peninsula. The Albufera natural park is an ecological preserve which is an ideal visit for anyone interested in bird watching or nature lovers.
The Natural Park is open all year round and you can book your e-tickets in advance, which can help to save money, especially if you spot a deal.
19) Wine Tasting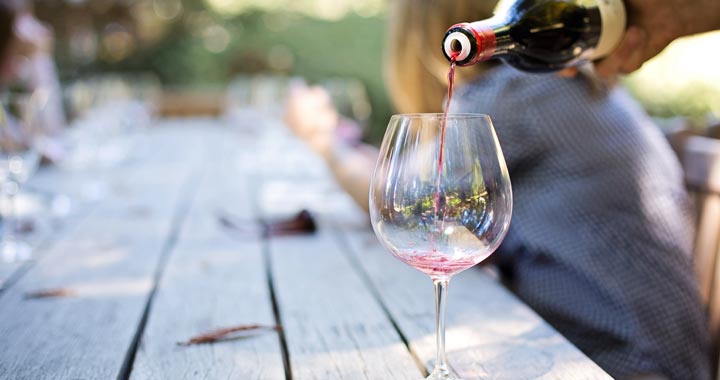 Just outside of Valencia are a number of vineyards which offer private tours and wine tasting sessions. These packages will often include lunch, so you don't have to worry about packing some food when you go.
This is a great way to see the Valencian countryside and to get away from all the crowds. Most of the tours will offer to pick you up from Valencia and drop you back at the end. You need to bring warm clothing as many of the wine tasting areas are at high altitudes.
20) Sushi Workshop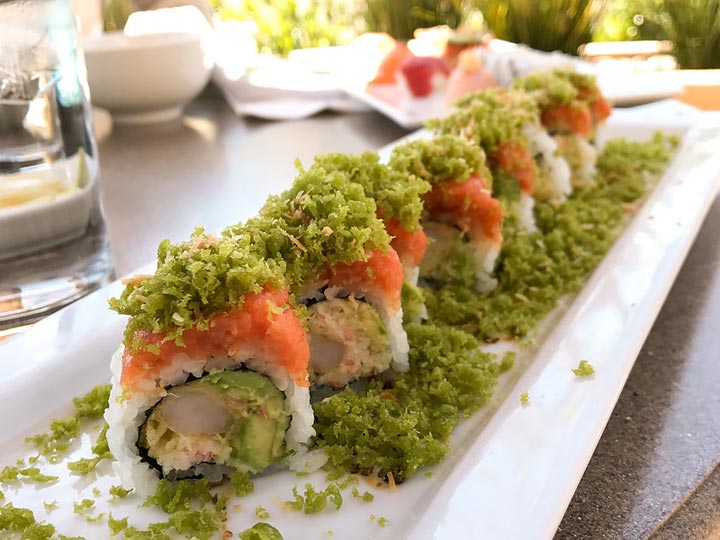 Sure, this might not be something you'd expect to do when visiting Valencia, however it's quickly becoming a very popular attraction.
The class is run by Jordi, who has worked at some of the best Japanese restaurants in Spain, while he will teach you to make a number of dishes such as Maki and Shashimi.