Wow I feel old right now! I technically started Spaghetti Traveller in August 2012, however I didn't launch my first blog post until the 6th January 2013.
I was working for Directline Holidays (the company is defunct now, but was great fun at the time) when I wanted to learn more about coding, while combining it with my passion for travelling.
I had only recently come back from a road trip across the USA with a group of friends, which had changed my life completely. Everything I used to value, from clothes to electronics, suddenly seemed irrelevant. I was awoken to new cultures, new foods, new ways of living. But I also felt like I had only just scratched the surface.
This was the beginning of a life journey to try food around the world, to learn from others and embrace any opportunity that came my way. I was hungry for adventure!
A Big First Year
I never expected the traffic to shoot up so quickly. Within a short period of time, I was ranking number 1 on Google in the UK and USA for 'things to do before you die' as well as 'things to do in Spain'.
In fact, EasyJet used my list of things to do in Spain on their Spain page for their website, it was bizarre to see! That helped it to climb the Google rankings and also sent me through a lot of referral traffic.
By July of 2013, I was bringing in more than 30,000 visits. In total, I had 184,379 visits in 2013, managing to outrank some huge travel brands.
I can't say I bring in the same amount of traffic anymore, but it was that initial boost that helped motivate me for the years ahead.
Couple's Blog
For the vast majority of Spaghetti Traveller, it was a solo journey, sharing my adventures around the world. However, in April 2017, me and Raquel started dating and within a few months she started joining in with the blog.
From contacting hotels and running the Instagram channel to sharing the experiences and sights, this has been an amazing journey shared with someone special.
We have seen animals in a safari Maasai Mara tour, laughed at the Cheese Rolling event in Gloucester and relaxed in the Maldives. I'm just excited to see what the future holds!
Guardian Feature
Spaghetti Traveller has been in over 500 newspaper articles, many of which you can find here, however none brought in more traffic than the feature in the Guardian, both online and in-print.
In 2018, I was averaging 250 visits per day, but when the article went live on the 10th March, I gained 4,908. This shot up further to 8,007 on the 11th March, the highest in the website's history!
It was an amazing moment, popping down to the seafront in Brighton with Raquel to buy the Guardian and then flick through the pages until I saw my dopy looking face.
Ammatara Pura Pool Villas
I have managed to use my blog to sway hotels into letting me stay in return for a review, which has helped to cover the cost of travelling.
I have stayed in some beautiful villas and hotels, from the relaxing stay at the Turtle Bay resort in Kenya to the completely hired out Clingendael Boutique hotel in Sri Lanka, but none have made me giggle like a child as much as Ammatara Pura Pool Villas in Thailand.
Having your own pool and your own hot tub is such a unique experience, I would love to return here one day in the future.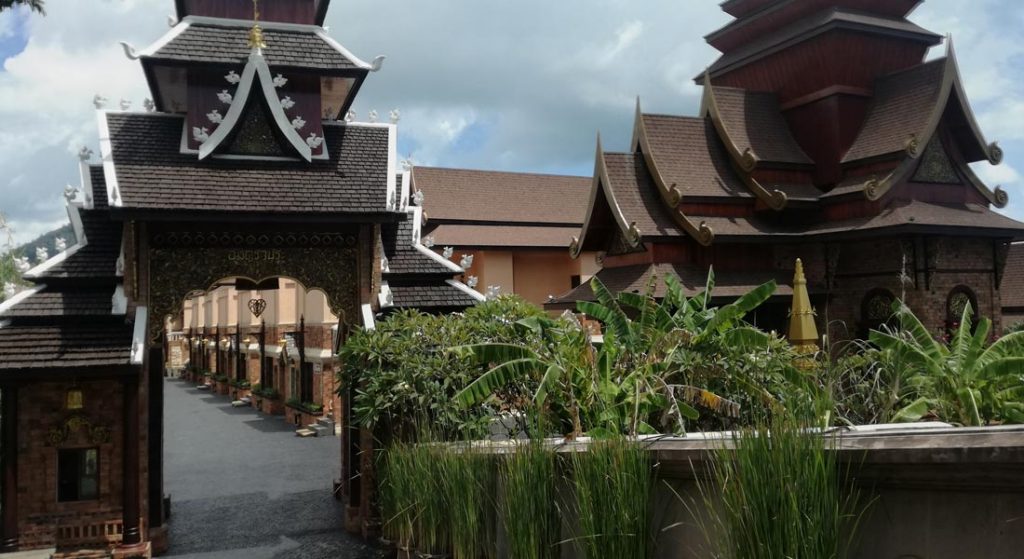 The Wobble
I was going through a bit of a blogging wobble, I was exhausted spending my day at work only to return home and know I would still have to work long into the night on the blog.
Many people see all the wonderful freebies you get as a blogger and think it's a breeze, but I have to work most evenings and weekends, whether it's building the social channels, talking with brands or writing content.
In 2017, I was feeling frustrated and exhausted, but I didn't want to give up, so I started looking at ways to boost my motivation levels. I booked myself on the week long Traverse Events conference in London. The event only actually lasted for the weekend, but during the week they booked you into various activities throughout the city, which you'd take part with other bloggers.
This is what I had needed, chatting to others that go through the same exhausting process and comparing ideas. It was the moment I realised I was a veteran of the blogging world, with most seeming to be in their first year, still trying to learn the ropes and work out how to rank on Google. It was humbling, but it also awoke a fire in me, to push myself harder and ensure the blog didn't become a thing of the past.
Pandemic 2020
How do you write about travel when the whole world goes into lockdown. I was faced with this question just a few months into 2020, but it pushed me to think more close to home. We so often focus on where we've been abroad, failing to truly explore our own city.
I live in Brighton, home to a whole world of adventures, so I quickly got on a bike and began checking out the best places to go during a lockdown.
I got to attend the Selina hotel launch event, I walked local dogs through various parks in Brighton, while cycling in Brighton became our go-to activity.
If you haven't seen this post, it's worth taking a look at all the empty streets in Brighton, something we won't see again unless there is a zombie apocalypse.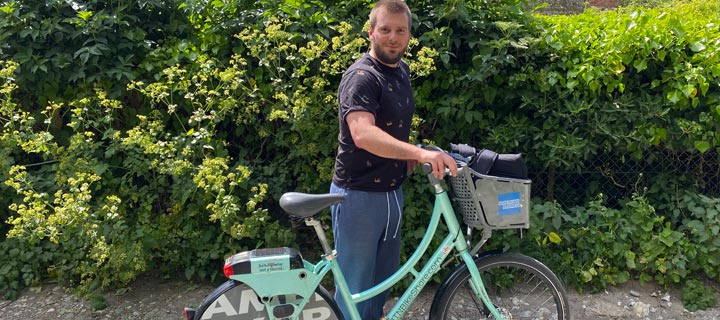 More Than 1 Million Visitors
At the time of writing, the blog has gained 1,096,471 visitors in its lifetime. I probably should have made a bigger deal when I hit the million mark, but I honestly didn't have a clue!
I hope the blog has helped people to find the right hotel for their holiday or inspire them to go somewhere new.
Looking Forward
It's hard to plan a holiday in this bizarre world we're in right now, but the budgets are even tighter as myself and Raquel are saving up to buy a house. Raquel has a couple of hen do's she will be attending in 2021, which will provide her with a couple of European breaks, while I'm not planning on going too far away. You can therefore expect a few more staycation based articles over the next year.
I'm also lining up an article on the best bottomless brunch in Brighton, which has been great fun to attend (from what I remember), which will be finalised once they're back open and running again.