If you're looking for sun-kissed skin, turquoise water and a pina colada, you're looking in the wrong place. However, if you have a taste for adventure and trying something different to the ordinary, what better way to shake it up than spending the night in an igloo, definitely one to consider for your bucket list!
Kakslauttanen, in Finland, has 20 igloos, so book in advance as they are sold out exceptionally quickly. The snow restaurant is most impressive to me, offering great tasting food and unbelievable views of Lapland. For dinner you will have the choice of char grilled salmon or reindeer (I'm sure there is a vegetarian option, however I would definitely let them know beforehand). You also might be offered the fondue, which if you're like me sounds like a dream come true. Depending on your partner, this could be the perfect getaway for a romantic break, however remember that a lot of people hate the cold, so check with them first before booking up.
Kakslauttanen has the world's largest smoke sauna, so you can sit half naked in one of the coldest places in the world, you can't say that every week.
Sleeping
I can imagine some difficulty with sleeping, as you stay fully clothed and in a warm sleeping bag, but the igloo will be between -3c and -6c. You can rest assured though that you are definitely going to be a lot warmer in the igloo, thanks to the thermal glass, as outside the temperature will be around -30c. Apparently the mysterious silence helps you to relax into a deep sleep, with most reviewers commenting on it being one of their best night's sleep they have ever had. The igloo also has a built in toilet, so you don't have to worry about going outside.
If you can't quite handle staying in an igloo, there are also log cabins, which are bigger and more comfortable, but take away the whole point of visiting Kakslauttanen. I say embrace the cold and spend the night in an igloo!
Northern Lights
With the ceiling of the igloo being made of glass, you will be able to lie down in bed and look up at the Northern Lights as they dance above your head in the night sky. Seeing the Northern Lights is top of most people's lists, while some other spots which are renowned for watching the aurora lights are in a hot tub in Iceland or after husky sledging in Norway, however I think staring up from your igloo just about beats these choices.
Ice sculptors
The world's best ice sculptors all visit Kakslauttanen in December every year to battle it out for the accolade for the champion of their artwork.
Safari
Whether you travel by husky sledging (something I am determined to do in my life) or by snowmobile (also looks amazing), you can explore the local nature and wildlife. Reindeer can often be spotted if you're lucky, while full pace acceleration on the snowmobile looks like a great laugh.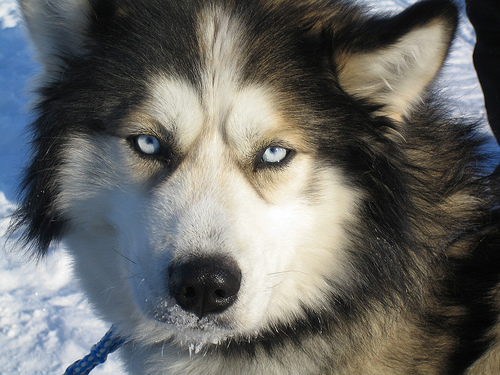 Horse Riding
Yes, the stereotype plays around husky sledding, but nothing is stopping you from getting that true Instagram shot of you on a horse in the white snow.
Ice Fishing
You can live like a historic local and learn your trade at fishing in the icy cold weather. Teach a man to fish… You never know when this skill might come in use, especially when crossing such torrid terrain. If you don't fancy eating the fish, you can state at the start that you'd like to throw it straight back in afterwards. Of course, if you're a seafood fan then you might have just caught your dinner.
Overall, you will be looking at about £900 per person for a stay in the igloo village, which will only be for a couple of days, so be sure this is the place for you, as it is a hefty investment. Remember also that you can get involved in a couple of other excursions once you are there, such as the ice and snow rally or the day trip to ice breaker Sampo. Ice fishing is meant to be an experience worth trying out, while you could also rent cross country skis if you feel like a discovery walk.
Last but not least, or I should say, leaving the best till last, you can spend your evening tucking into a glass of wine at the Ice bar. Here you will get the chance to chat with everyone else on the same holiday, while knocking back shots of…well…something blue. Apparently the champagne is great tasting, so I would push the boat out and grab a bottle, but the prices will be hiked up, so be prepared.
If you do visit Kakslauttanen and would like to write a guest post about your experience, don't hesitate to get in contact, as I'd love to hear your experiences.