If you're looking for somewhere romantic to go with your partner, whether it's for a short weekend away, somewhere to propose or somewhere to share some special moments together, Europe spoils for choice.
Below I've highlighted my favourite romantic spots to head on holiday within Europe, but there is one key exclusion which I want to highlight straight away.
There is no Paris on this list. You heard me right. I didn't find Paris to be romantic at all. Having spoken to family and friends, they've admitted they didn't find Paris even slightly romantic. This isn't an insult to Paris at all, but I feel it is wrongly labelled the city of romance, when it isn't that romantic for most people.
But anyway, I hope if you love Paris this hasn't put you off, so read on for my most romantic breaks in Europe.
1) Rome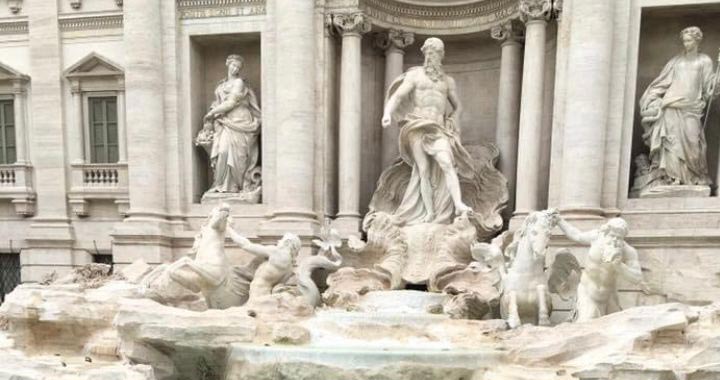 Rome will come near the top of almost any list of the most romantic cities, with so much to see, including the Villa Borghese, Pincio Gardens, Trevi Fountain and Lungotevere.
The grand momuments which you can admire, the great tasting food, cobblestoned streets and gorgeous coffee (or espresso if you can handle it), plus the stunning fountains, this is certainly a passionate city that will stay long in the memories.
Even reverse the word Roma and you get Amor, which means love, need I say more?
2) Venice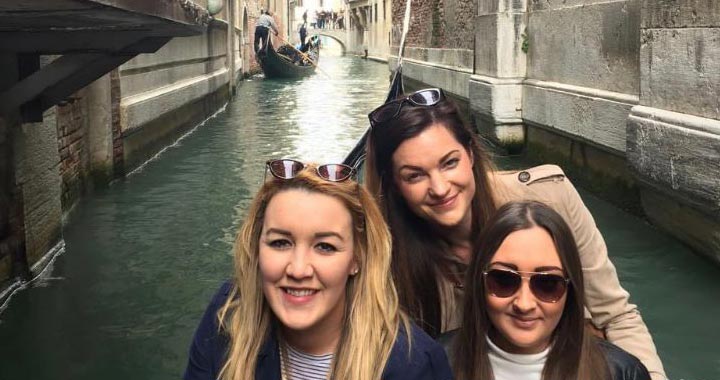 When you see a movie scene of a couple on a holiday, one of the most prominent scenes would be them relaxing on a gondalo ride, floating across the canals and taking in the beautiful views.
Expect to pay some quite hefty prices while here, but as long as you have the budget then Venice will certainly tick that dreamy box.
You should make sure to check out the Bridge of Signs and the Saint Mark's Square while here.
3) Prague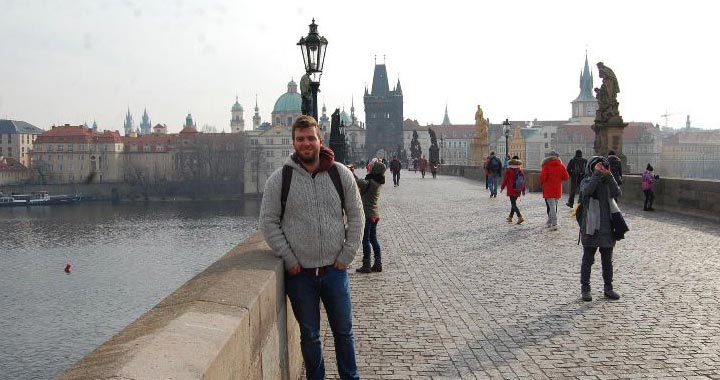 Me and Raquel visited Prague and can hands-down say it was one of the best places we've ever been, despite travelling all over the world.
Placing your love heart locks on the love lock bridge, strolling along Charles Bridge with everything lit up in the evening, taking a horse drawn carriage or taking a river cruise, there are so many nice things to do as a couple.
That's covering the stereotypical ones, but you could have some more bizarre experiences, such as the horror escape rooms or a beer bath.
4) Reykjavik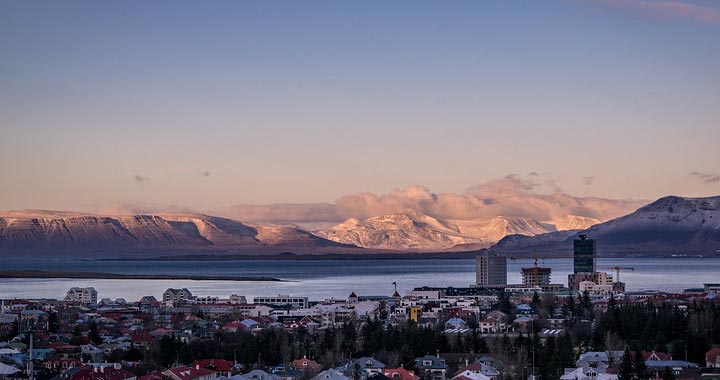 You may need to invest in some pricey winter clothing, but this will certainly be worth the cost!
If you get your timing right, then you can spend your evenings relaxing in a hot springs while looking up at the Northern lights with a glass of champagne in hand, that sounds perfect to me.
You can spend your day checking out Perlan, Harpa Reykjavic concert hall, Harpan, Sun Voyager or even take to the water to do some whale watching.
5) The Cotswolds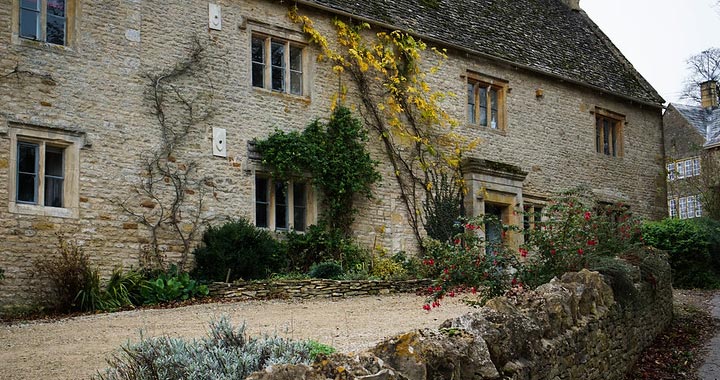 The Cotswolds offers some of the best walking routes in the UK, plus you can stay in a medieval thatched house like something out of a postcard.
The Cotswolds even boasts the 'most romantic street in Britain', with stone cottages alongside the River Eye.
You can also visit Warwick castle, admire the lavender fields and explore Sudeley castle.
6) Edinburgh
I first went to Edinburgh when I was 17 and I was instantly in love with this magnificent city. It helped that I visited during the Fringe Festival, which provides a hell of a lot of comedy all day, but the beautiful area would stun me whatever the date.
You can try chocolate tasting, explore the castle or climb Arthur's Seat to look down over Edinburgh.
The royal Botanic Gardens are a great place to check out during the day, while the Dean Village is also a great place to take some photos of you and your partner.
7) Santorini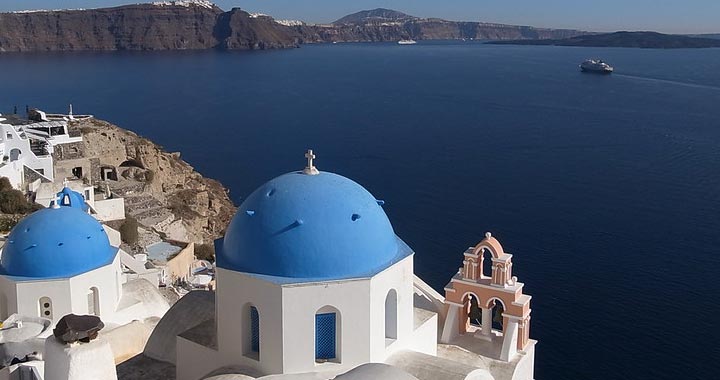 This is the place where my cousin Toby got married, where Raquel's best friend Daisy had her honeymoon and it is unsurprising why.
The blue roof tops over the white buildings make for a great photo, while some of the resorts are simply mind blowing.
You can spend your day swimming at Red Beach and trying fresh seafood, followed by a mud bath by a volcano and wine tasting in the late afternoon.
8) Vienna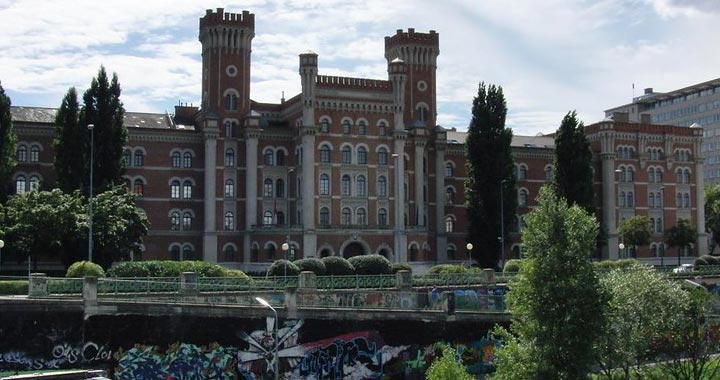 Vienna has won the best place to visit in Europe in numerous awards, while it is also recognised to have the most happiest residents, so it shouldn't be surprising that the Austrian capital would come up on a list of the most romantic city breaks.
If you fancy your hand at dancing, then you could try a professional dance class on the Waltz, that would surprise your family if you did this at a wedding!
Couples also love to book up a horse carriage tour around the city. Another popular option is to explore all the different chocolatiers, or try chocolate tasting classes, or even a chocolate spa treatment (you heard me right).
9) Bath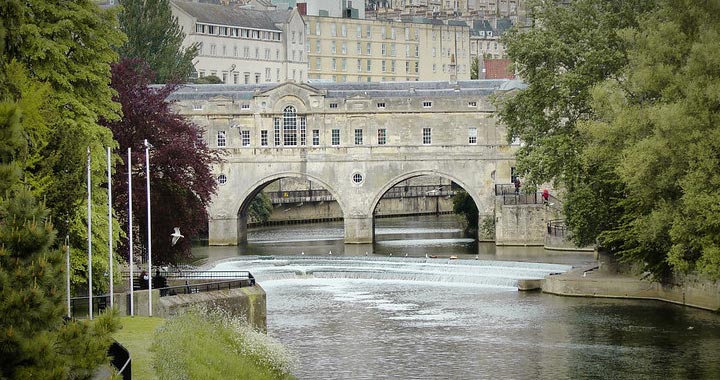 My mum was obsessed with the idea of moving to Bath while living in London and I couldn't understand all the hype. Once she finally moved there and we went over for Christmas, it didn't take long for me to understand why.
This city is just exquisite. You can spend some time punting along the river, exploring the dainty little shops, spending some time at the ancient baths and get a spa treatment or walk along the Royal Crescent.
Afternoon tea is also a top seller in Bath, with this being offered at virtually every posh hotel with a restaurant. This is a must on my list of things to do in Bath.
10) Barcelona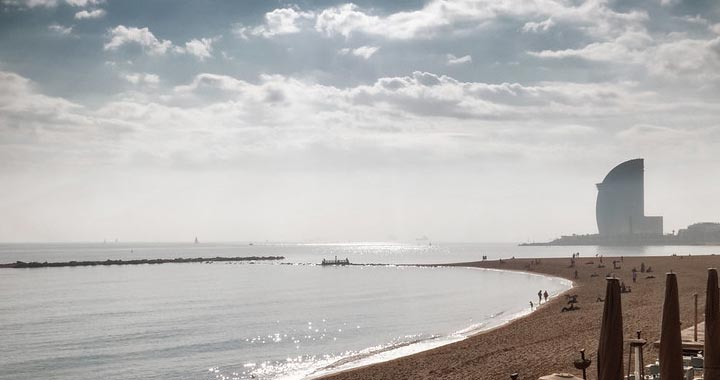 The buildings and statues in Barcelona are all hugely impressive, with Gaudi to thank for this, even stretching to their parks.
There are so many things to see in Barcelona, it can be hard to fit into a short city break, including the Basilica of the Sagrada Familia and the Gothic Quarter.
The little narrow streets are beautiful and the warm temperatures means you can stroll along into the evening in just a t-shirt. Make sure to have a read of my list of things to do in Barcelona before flying out there.
11) Brussels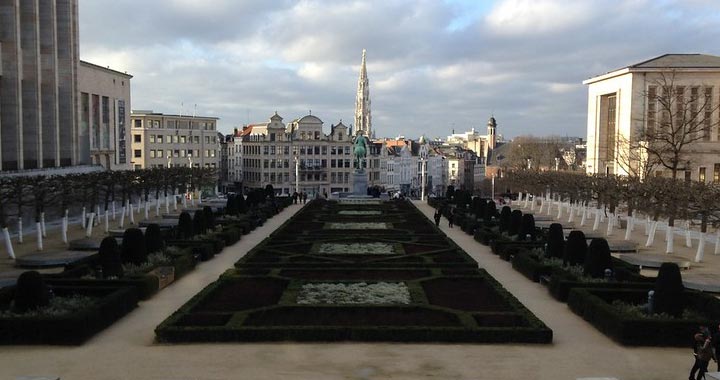 When you think of Belgium, one of your first thoughts is of chocolate and that will certainly take place on a romantic break to Brussels, with a number of chocolatiers offering chocolate tasting sessions.
You will also love visiting the Van Buuren museum, the royal greenhouses, St Michael & St Gudula cathedral and Parc du Cinquantenaire.
12) Lisbon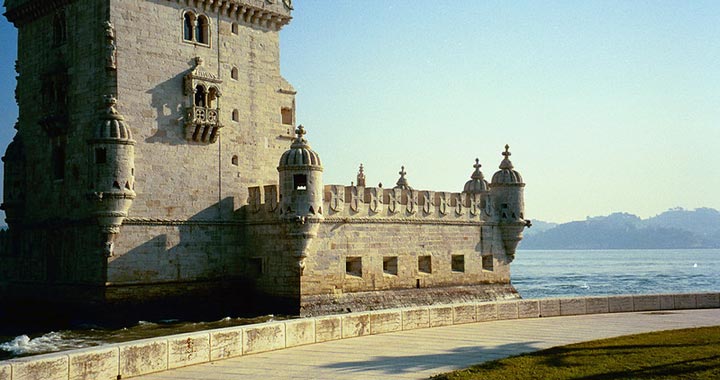 I visited Lisbon when I was 17 and loved this beautiful part of Portugal. The Portuguese wine tastes great, while there are plenty of venues offering wine tasting, as well as vineyards if you don't mind travelling a bit further.
The hop on hop off bus tours also allow you to easily get around town and see all the famous monuments within a day or two. As it gets later in the day, you can take a cruise to watch sunset.
You should also look out for the cherry liqueur, which is a local traditional drink known as ginja. It was made from locally sourced Morello cherries, which are slightly sour, but they add sugar and spice to add some extra flavour to the drink.
13) Rotterdam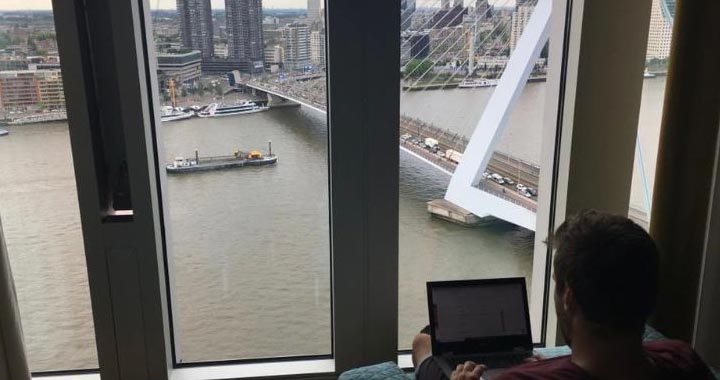 Most people think of Amsterdam when they talk about the Netherlands, but this country has so much to offer that it makes me sad people don't explore more.
Rotterdam was one of the most impressive places I've ever visited, originally for a Traverse travel blogger event.
Out hotel was right in front of the Erasmus bridge, making for some spectacular views from our room. The Cube house is certainly one of the more unique spots in the city, while you can also explore town via the water taxi's.
If you're not convinced yet, then how about an escape rooms on the SS Rotterdam ship? If you do decide to visit, then make sure to check out my list of things to do in Rotterdam.
14) Dublin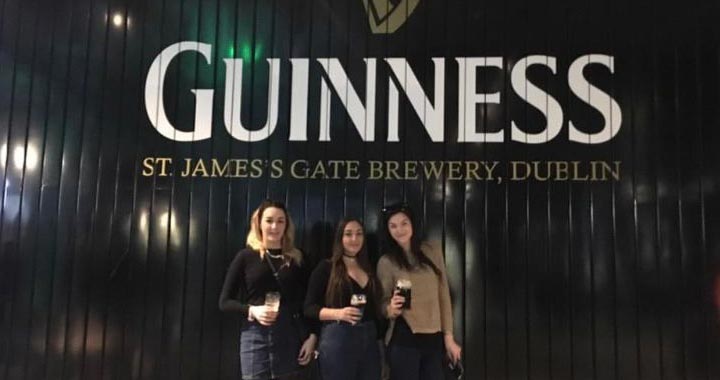 Sure, Dublin has mainly been a place I've gone with friends and got slightly tipsy, but it certainly has something to offer couples looking for a romantic getaway.
You can book yourself onto the Croke Park skyline tour if you're not too afraid of heights, or you can enjoy a picnic at the St Stephen's Green.
If you fancy a few tipples then you can check out the Jameson distillery or the Guinness brewery, both of which are equally great fun and a must on a visit to Dublin.
15) Budapest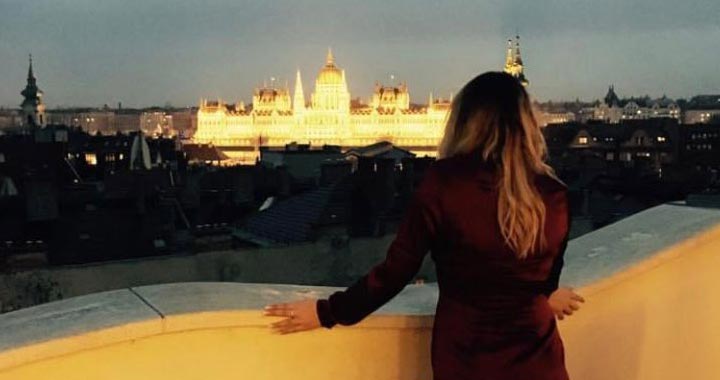 I've been on two stag do's to Budapest, which should be enough to put you off this destination as a romantic location, but each stag do felt like the area was too romantic for what we were doing.
The beautiful Hungarian parliament building you can admire, the spa's and outdoor pools where you can relax during the day and an evening stroll along the river followed by some dinner at a riverside restaurant.
You can also book yourselves a boat trip along the Danube river, but make sure to book one that is focused on the tour aspect, rather than the bar side, if you want to avoid the stag and hen parties.
16) Lake District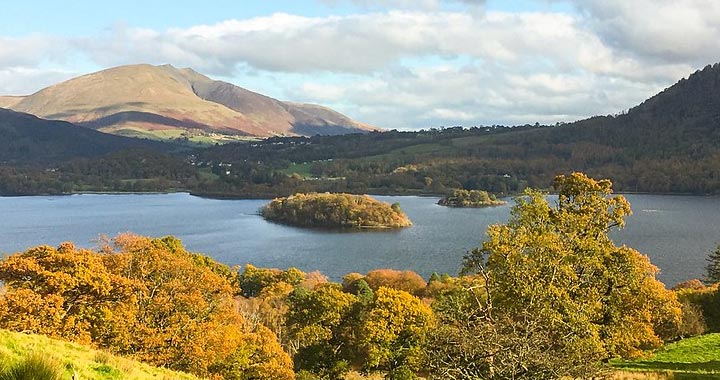 If you're a fan of country walks then the Lake District should be high up on your list of things to do.
However, it's not just walking, you could also hire a rowing boat and head out onto the Windermere, or you can enjoy a relaxing picnic along the Ullswater.
But honestly, considering the views of the lake District, high up on your list should be Helvellyn and the Catbells Lakeland walk.
17) Portofino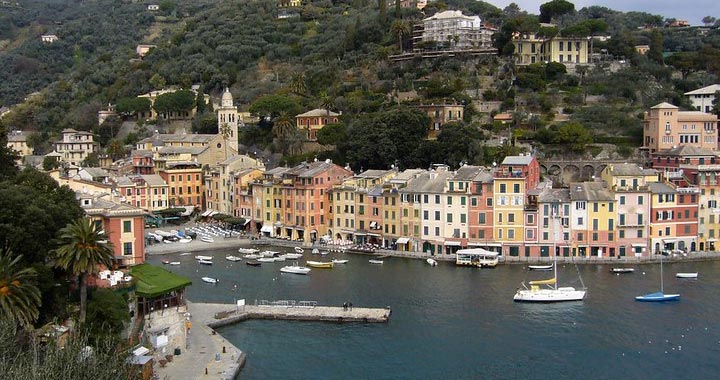 We mentioned the colourful rooftops in Santorini, well they don't have anything on the colourful houses of Portofino.
You can head up to Brown's castle and explore, have a meal at Ristorante lo Stella, check out the Protetta Portofino marina and the Piazza, taking up a good few days to explore fully.
I might not be religious, but the Church of San Giorgio is certainly worth a visit with those coastline views.
18) Copenhagen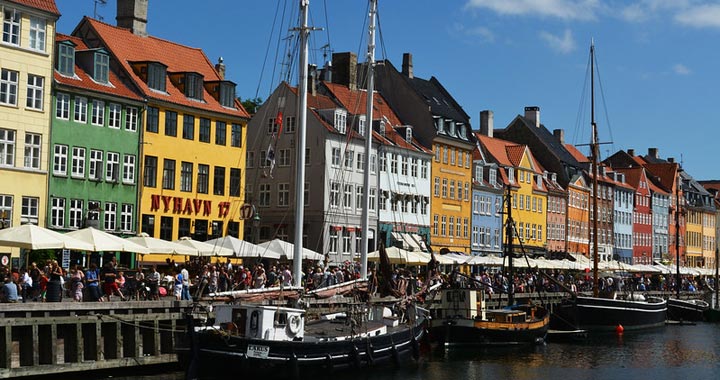 I would straight away recommend visiting Rosenborg castle, Nyhavn and the Tivoli gardens as a must on a visit to Copenhagen.
The castle gardens are also a great place to relax, especially if you've brought some food along.
You can also take to the canals by boat and tick the stereotype romantic activity box. There are a number of rental bikes available so you can explore the city on two wheels.
The observatory also offers you an opportunity to stargaze while holding each other's hands.
19) Corfu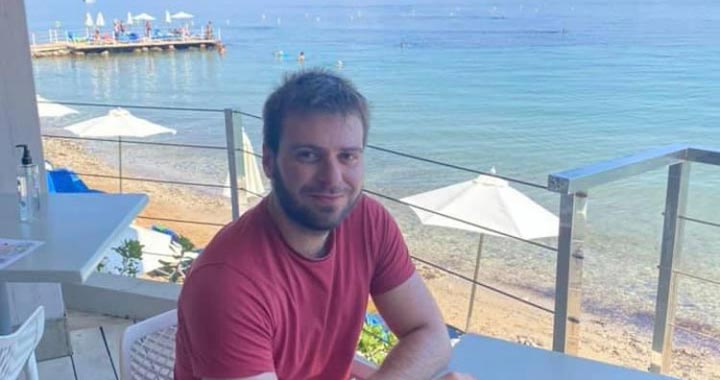 We recently returned from Corfu, therefore I would recommend having a read of our list of things to do in Corfu, including a trip to Aqualand water park, while we stayed at the Aeolos Beach Hotel.
While we had heard Corfu was a bit wild if you stayed in the North, we stayed in the middle and it couldn't be described as anything other than romantic.
We watched planes land at the ridiculously close landing strip while eating food at the Sky bar, we climbed up the Old Venetian fortress and we wandered through the Old Town Bazaar. The only disappointment was the Hop on Hop off bus tour, which wasn't worth the money.
20) Madeira
Wow, that is my first response I want to share. I knew nothing of Madeira before we visited, but I was in love after just a day.
The one issue was the lack of transportation in the area and we hadn't hired a car, so we awkwardly had to find taxis, but fortunately Uber had started the weekend we arrived.
The views were gorgeous from our villa, while there were so many things to do in Madeira surprisingly, including a Funchal cable car up the hill, followed by a toboggan ride back down part of the way, as well as exploring the Botanical Gardens at the top.