Having just returned from this beautiful island, we planned on just visiting for fun and having some time off from blogging, but we were inspired by this magnificent island and desperately wanted to write up an itinerary for anyone who is planning to visit Madeira. We've tried to cover everything, from things to do in Madeira, to what currency they use and how you travel around.
The Difficulty Of Landing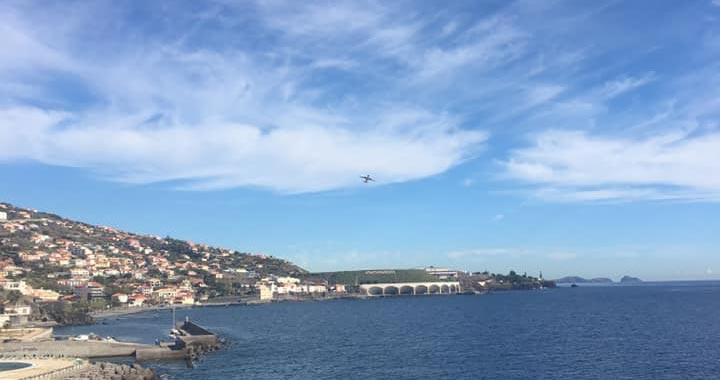 As the plane lined up with the landing strip, we felt the plane dip lower, before suddenly rising. We all looked deeply confused as we passed right by the landing area, followed quickly by a voice from the cockpit, where the pilot explained he backed out of landing as he wasn't certain he was lined up right. Apparently this is very normal, where the landing is quite difficult due to how tight it is, therefore if they don't feel they have it perfectly on, they have another crack back around, which just adds a ten minute delay. The landing has to be done manually so you can understand why you'd want to make sure everyone's safety was first.
How Do You Travel Around Madeira?
It is very difficult to walk anywhere, with many of the roads not having pavements alongside, so most people travel by car. 4 days before we arrived, Uber had launched on the island and the prices were unbeatable. We paid £30 for our initial taxi, then when we took the identical journey by Uber it cost £8!
Currency In Madeira
Madeira uses the Euro's, as part of the Eurozone and the prices are highly competitive, a far cry cheaper than back in the UK.
Villas Vs Hotels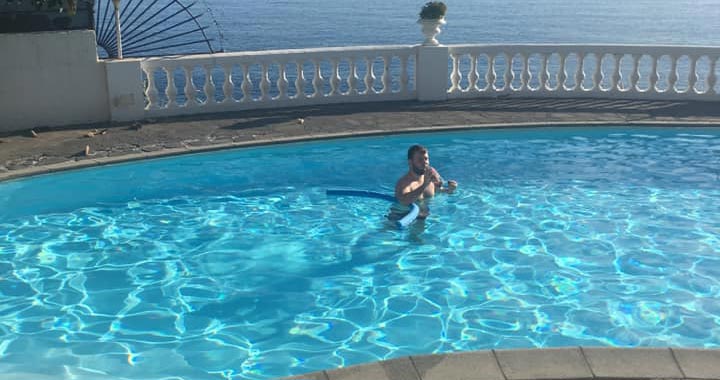 This was our first ever villa holiday, as we traditionally opt for hotels (obviously), however I have to say the villas in Madeira are incredible! You are relatively spoilt for choice and they are huge, offering an interesting alternative, especially if you are on a family trip or with friends.
Things To Do In Madeira
You are spoilt for choice on things to do in Madeira, with something for people of all ages and all holiday types their seeking, from families to couples and everything in-between. Read on for my top recommendations:
1) Toboggan Run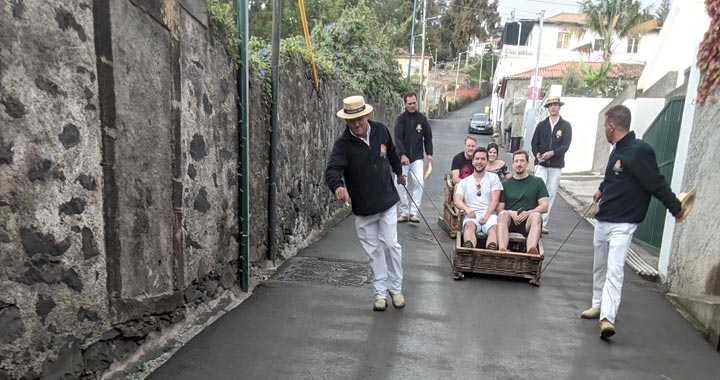 On the face of it, this is a high adrenaline activity, something for the adventure seekers, with our group splitting in half between those who dare and those who don't. However, after taking the relaxing ride down, it is much more clear that this is an activity that can be enjoyed by anyone, at a casual pace. Having said that, I loved every minute of it, easily my favourite activity of the holiday and something I highly recommend.
2) Funchal Cable Car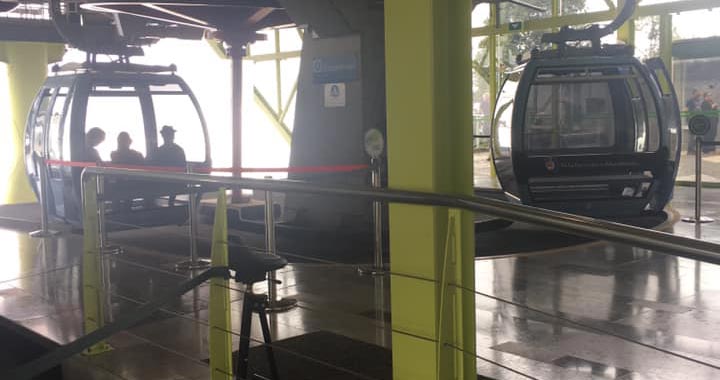 The fear of heights might have kicked in for both myself and Raquel, but we are so happy we got on there, you get to see such unbelievable views of the island. If you take the cable car from the bottom as a round trip then it cost 31 euro's, whereas if you just took it down then it cost 11 euros. We found someone offering a whole trip excursion, which actually worked out pretty decent, it was a taxi drive up the hill, he took us to the ATM, to the cable car and to the tobogganing and it included the trip down, altogether costing 26 euros.
3) Drink A Poncha
Not exactly for everyone, it has a unique taste to say the least, but a Poncha is the main dish for Madeira and you can't visit without trying some. Be aware though, it packs a punch, even if you can't overly taste the alcohol.
4) Ponta De Sao Lourenco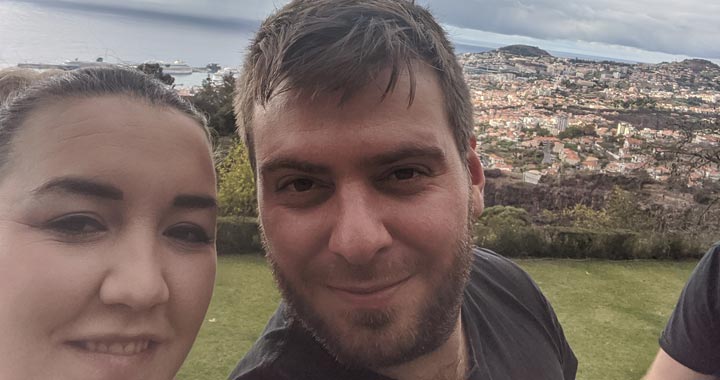 This beautiful coastline looks like a scene from a David Attenborough documentary, with gorgeous cliff edges making for a great walk. The volcanic rocks are formed in intriguing shapes, while you will see a huge array of flowers growing around them. You'll need to drive over here, but once you've arrived you can park up the car and take a hike.
5) Botanical Gardens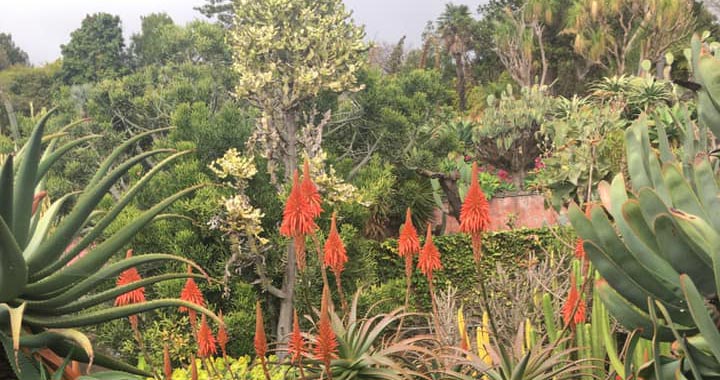 This gorgeous garden has stood since 1881, while it costs £6 per adult to take a look around and admire all the natural beauty. Being so high, you also get some great shots of the island. It's not just flowers, you will see plenty of plants and fruits from the island and from afar. Covering 80,000 square metres, you will spend around 30-45 minutes in here, depending on how keen you are on your flowers.
6) The Old Town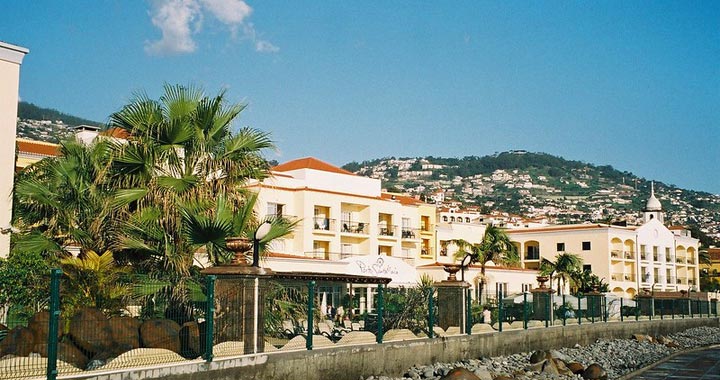 Many areas you visit will have an old and new town, blending traditions and modern architecture, while Madeira is no different. Properly titled Zona Velha, this is a great place to have a meal or to check out the shops, while it can have a lively buzz when the cruise ships are in town. Try to search around for a good meal, don't go to the first option you see filled with tourists, as there are some great options hidden away in the little roads.
7) Funchal Cathedral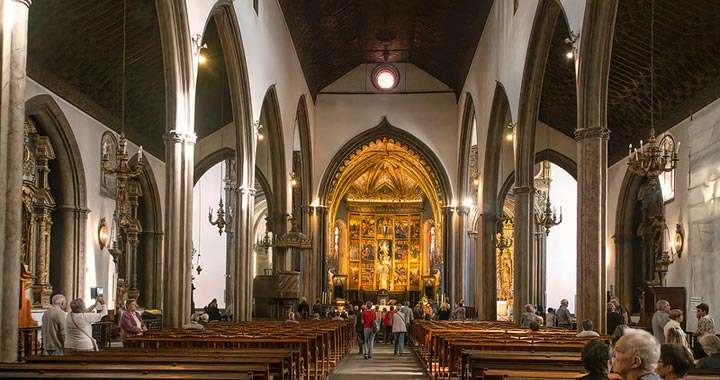 This is a central point and a key symbol for Funchal, however the main reason I like it is because of the architecture. It's a gorgeous building and is a great sight to see while exploring Funchal, however this shouldn't take longer than 20 minutes.
8) Cristiano Ronaldo Statue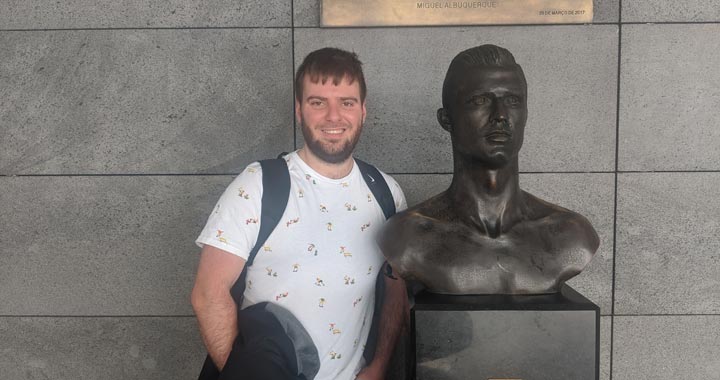 Sadly, the statue has been corrected, so it no longer looks so horrific, but it is still something you should tick off, considering it is in the airport by the arrivals section. They idolise the man, being a local boy and going on to become one of the greatest footballers of all time, so this is just one of the items you will see dotted around town in recognition of his services.
9) Pico Ruivo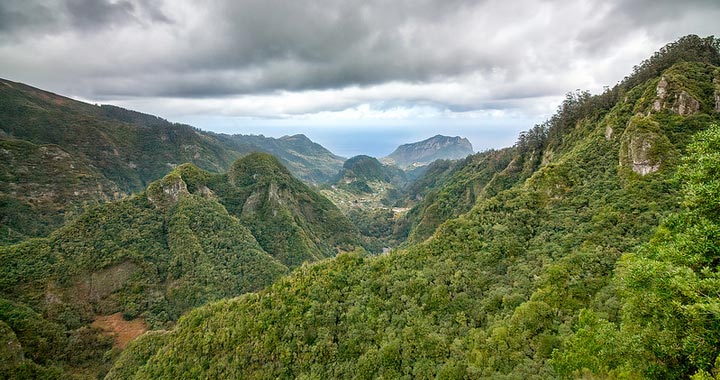 It's time to go for another hike as you tackle the tallest part of the island, with some walking routes available on maps provided throughout Funchal. Whether you make it all the way to the top and above the clouds might depend on your experience, but even a short walk at the bottom will be enough to offer you astonishing views! The general guidance on walking time is 1.5 hours, so it isn't too long, but that is 1.5 hours of walking uphill!
10) Cocktails At The Bars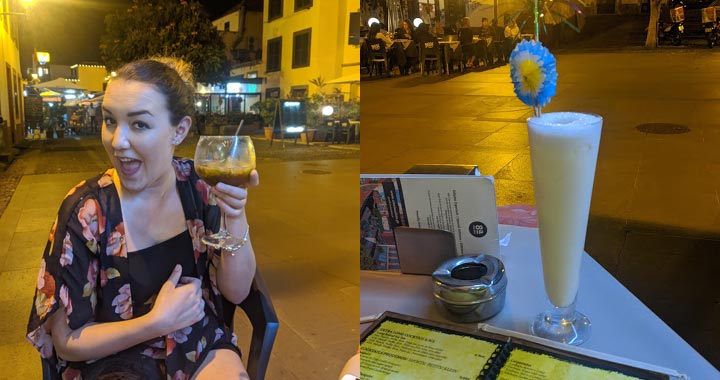 There are a number of brilliant bars in Madeira. We fell in love with Banana due to the friendly staff and great cocktail list, while just up the road was a rum tasting experience (the name of the bar has left me, which might be thanks to the drinks). Another popular option is Mercearia Dona Mecia, where you can get yourself the previously named Poncha.
11) Curral Das Freiras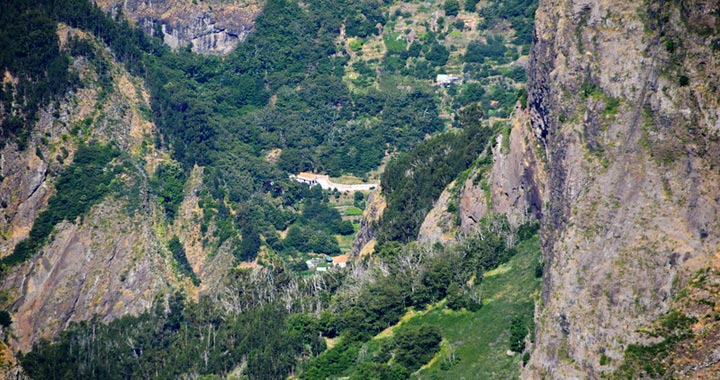 Also known as Valley of the Nuns, it is unsurprising they would choose this area as their favourite spot, considering how breath taking the views are. You will need to take a bus journey along some windy roads which might leave you feeling a bit nervous but it will be worth it once you arrive.
12) Wine Tasting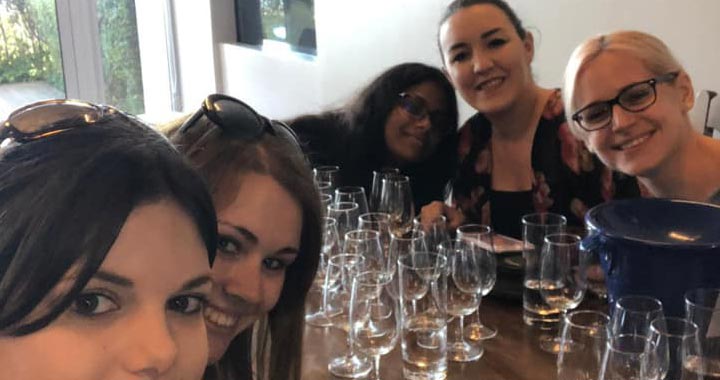 There are multiple vineyards you can try this at and it has to be said that the service wasn't great, but who can say no to wine tasting? They taste absolutely scrumptious and the views are a tick list item on their own. Then when you return home and you're trying the Madeira wine in Tesco's, you can explain to anyone who will listen that you were on the vineyard where the grapes were picked.
13) Farmer's Market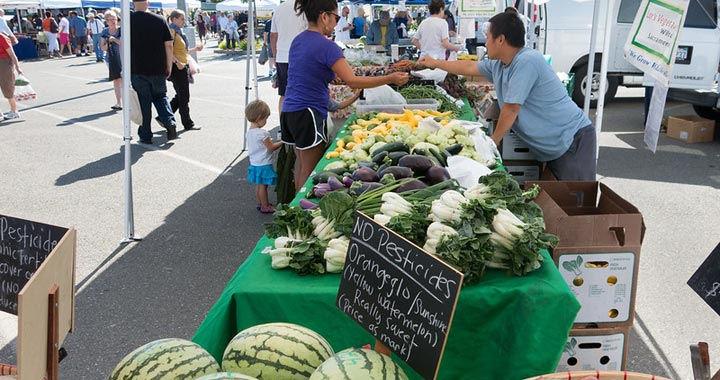 I love a market, I seriously write about them way too much, as one of my favourite things to do in each city. At a good farmer's market you can tuck into freshly picked fruit or try some local delicacies freshly made. The market is open each day except Sunday's, however Friday is the peak busy day (surprisingly).
1 Week Itinerary
Below you can see how we have broken the week out so you can try and plan the various activities accordingly, based on time they take and how they are geographically located.
Day 1
I'd recommend starting your trip by heading up the hill in the direction of the botanical gardens and then exploring for a good 30 minutes. One you are done, you have the short journey (albeit relatively steep if you haven't arranged a deal with the taxi) towards the toboggan run.
The toboggan run normally doesn't have any queue in place, so you should get on there relatively quickly, with plenty of them setup, however this might be different during peak periods of the year. After you get to the bottom, you should jump in the cab back up to the cable car (or walk if you don't have one).
The cable car lasts around ten minutes, while it will take you straight to the seafront, a hefty journey with plenty of opportunities to get some great photos and admire all parts of the island.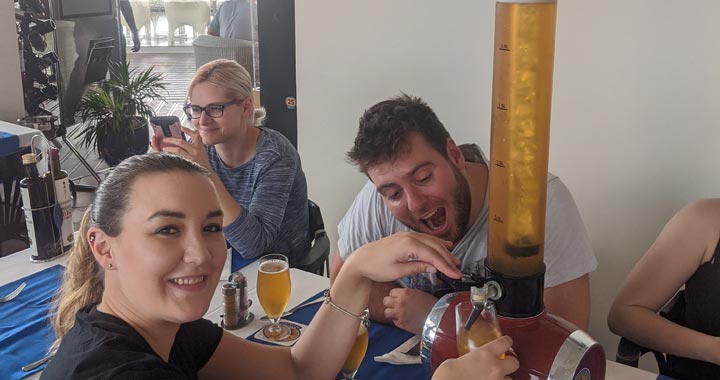 Day 2
Today you should head out for a hike along Ponta De Sao Lourenco, but make sure to bring some food with you for a picnic as there aren't many options around! Seriously, the area is complete empty for human life, which is one of the key attractions to the area, but it does mean your bag will have to be packed with plenty of water and sandwiches.
Day 3
How are the energy levels? If they are still high then it is time to take on another hike, this time at Pico Ruivo, however, don't feel you have to make it all the way to the top, it is incredibly high! This is a great opportunity for some snaps, so charge up your camera or your phone beforehand as you won't want to miss out on a photo here!
Day 4
Today you should head to Funchal, combining the touristy attractions such as the cathedral, with plenty of shopping and eating at all the restaurants! Finish your night with some cocktails and Ponchas at Bananas and then finish with a rum tasting session.
Day 5
Back onto the hiking trips, it's time to see the Valley of the Nuns, or Curral Das Freiras, which will take up the best part of a day. Once again, there won't be many food options around, so you will need to make yourself a picnic and pack plenty of water in your bag. You should also look around for the graveyard, it might sound depressing but it is actually quite beautiful.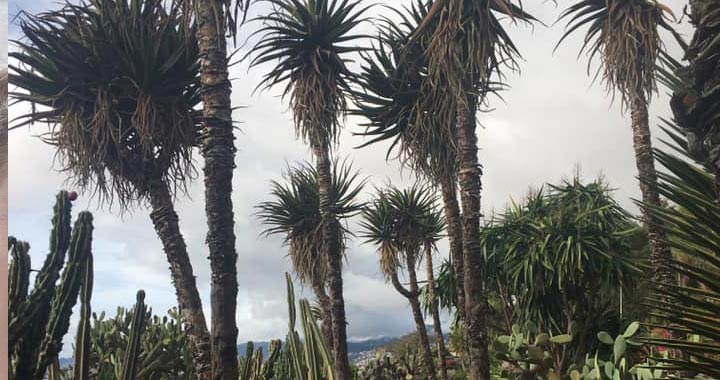 Day 6
It's time to get a little bit messy as it is your final night, therefore a trip over to a vineyard is a must. Arriving around midday, this will keep you busy for a few hours, but being located not too far from Funchal, you might want to head back over to the big city afterwards to get some food. There are too many great restaurants to list, but you should give some of the local seafood a try while here.
Day 7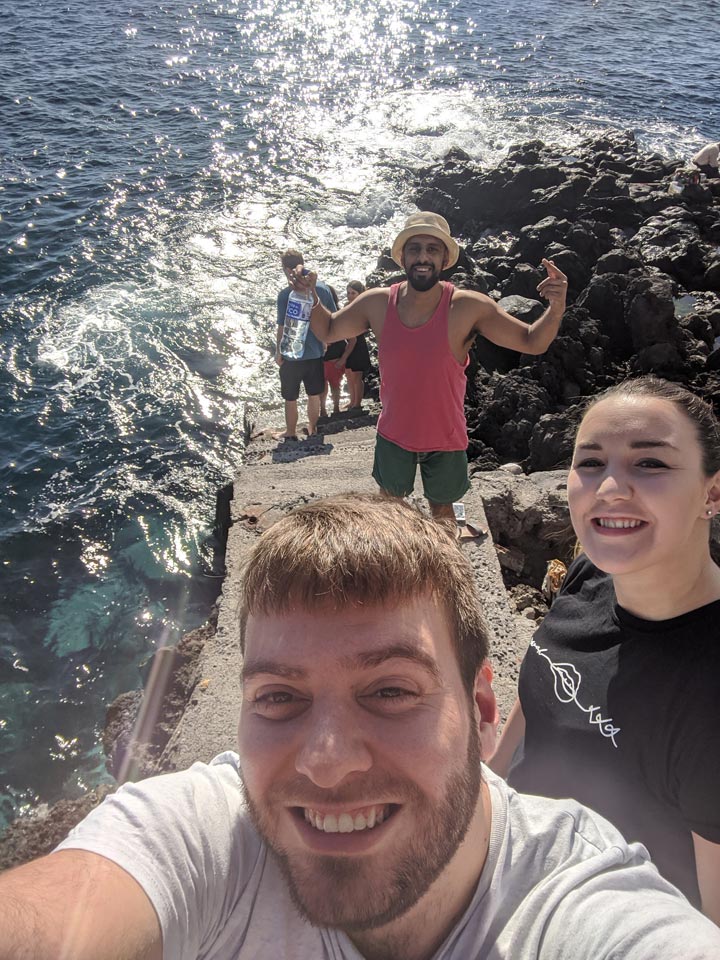 Depending on what day you are flying back, I'd recommend heading over to the Farmers market early to get some fresh fruit and to just admire the bustling environment, however if you leave on a Sunday then it won't be open. Before your flight back, you should make sure to get a quick photo next to the Cristiano Ronaldo statue. Have an attempt at pulling the face of the old statue, it should make everyone giggle on Facebook.