Growing up in London, there was so much to do and see, I still find myself returning as a 'tourist' whenever possible.
One area I haven't seen too much of before is around Kings Cross. Famous for Platform 9 and 3/4's from the Harry Potter franchise, the British Library, the markets and stands around Coal Drops Yard and the Granary Square Fountains.
If you're looking to stay in Kings Cross, then we can certainly recommend The Standard Hotel, while we will do our best to cover every aspect, from the on-site restaurants to the room size.
The Room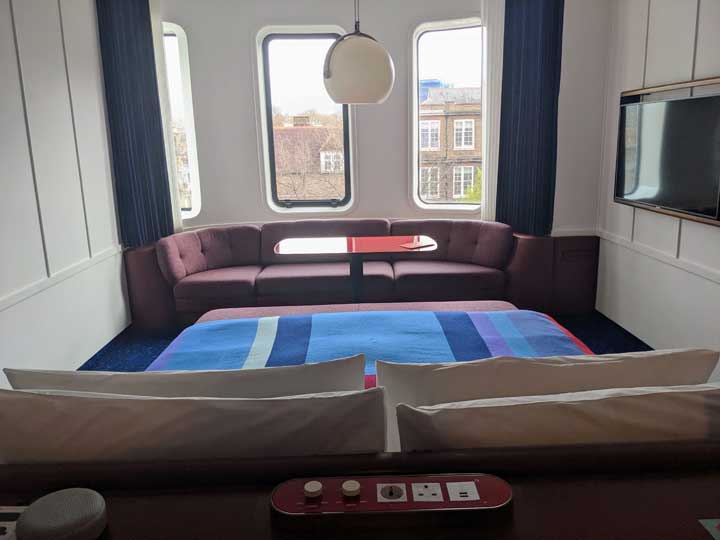 Wow was it big! The bed was huge, so we didn't have to worry about bumping into each other during the night, especially with a pooch in the middle, meaning we could all spread out.
With three big windows and a sofa in front, it was so much bigger than your average hotel room, allowing us to enjoy some lunch there during the day.
The TV was a really good size, while it could be rotated so it could face the bed or the sofa depending on where you're sat.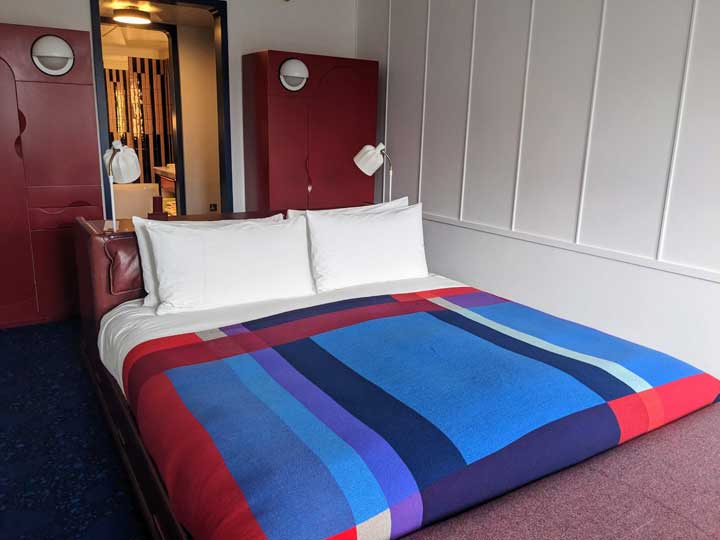 The room we got was a 'King of Kings'. They have a number of options, including the cosy core, queen's standard, queen of queens, king's deluxe, double standard, king of kings, junior suite, junior suite terrace, suite spot, suite terrace and a single.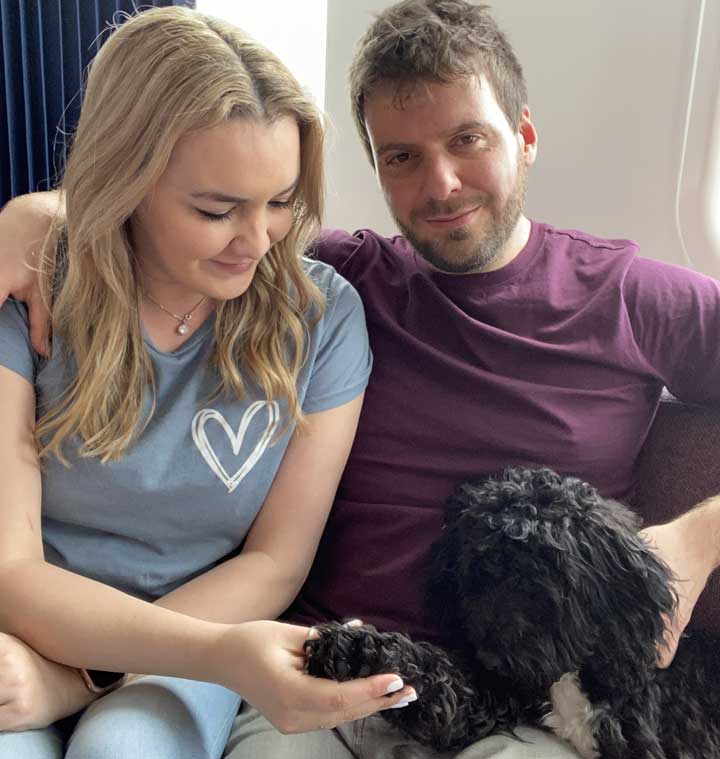 Which ever room you opt for, they come with Italian bedsheets which were very soft, fluffy down pillows, big TV's and an Olufsen Bluetooth speaker in case you want to play some music while getting ready.
The Bathroom
I'm 100% a bath person, while Raquel prefers showers. Fortunately, we both got our preferences, with the room including a large walk-in shower with a rainfall shower head. They had three large bottles, including shampoo, conditioner and body gel, so you don't have to worry about running out with the small mini bottles you sometimes get.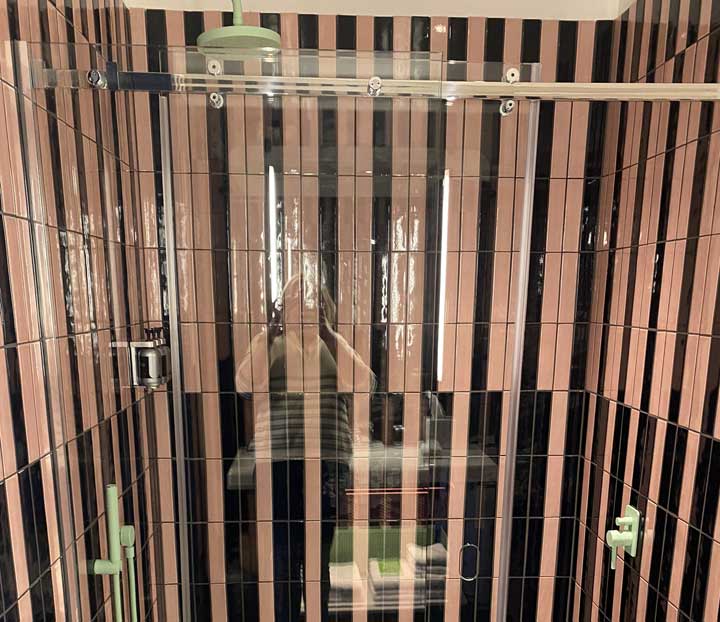 The bath was ridiculously big, I felt like I was going for a swim! They also provided bath salts, a nice little touch.
The bath had a wooden panel going along, so you can rest a glass of prosecco on it, ideal while getting ready in the evening.
Extra Bits
They provided a hair dryer, a question I often have been asked with hotel reviews in the past. They also go a step above with their coffee options, including ground coffee beans and a cafetiere rather than the usual instant coffee mix. You also can pick from breakfast tea or chamomile tea.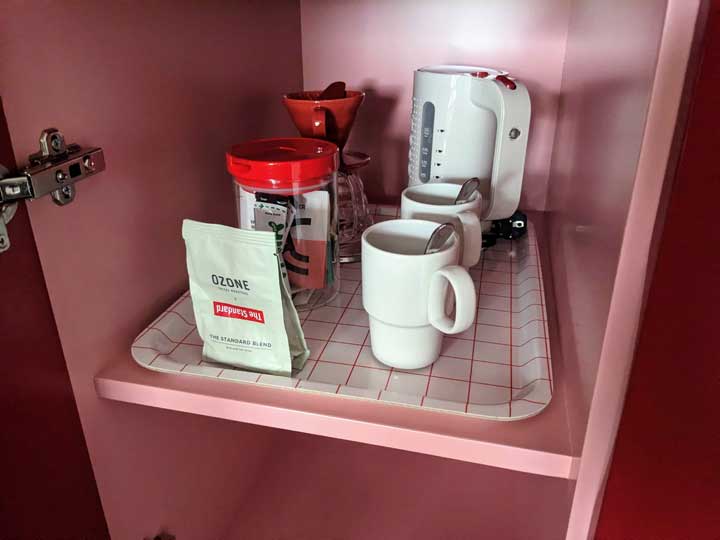 The desk at the top of the bed was very big, perfect if you have to do some work to do while visiting, with a chair provided and a couple of plugs and desk lamps.
Not having enough coat hangers can sometimes be a bit of a bugbear, but we had two wardrobes with plenty of coat hangers to go around.
Dog Friendly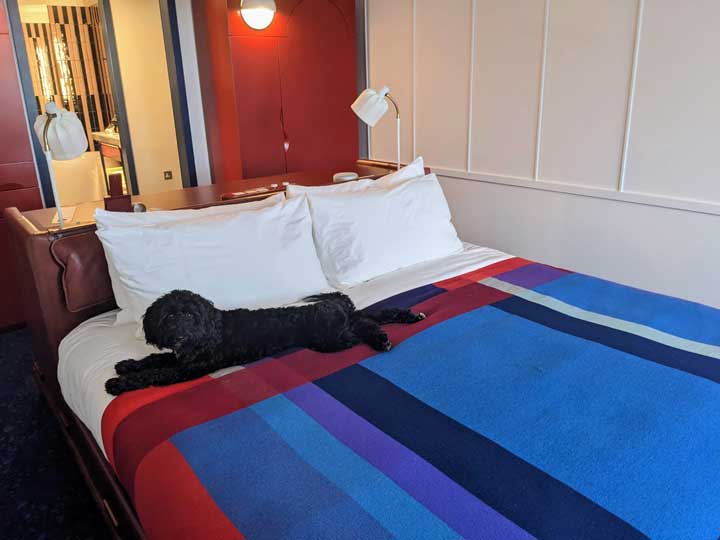 One of the best things to find out was that Ruby could join us, as we took her on her first holiday away! You pay a small deposit at the start, that is refunded to you after you leave (providing she hasn't torn the room apart), while they will get a staff member to bring up a dog bed and two bowls.
You're also allowed the dog EVERYWHERE in the building, including the restaurants, bars and down for breakfast. She was even allowed up on the rooftop bar, while there obviously isn't any gaps for her to get out or be in any danger (well, unless your dog can jump incredibly high, even then I doubt it).
All of the staff, from the security guards at the entrance, to the waiters and waitresses, plus the receptionist, were all so nice to Ruby. They all seem to be dog lovers, so you don't have to feel awkward that you're causing an inconvenience, it very much felt the opposite.
Breakfast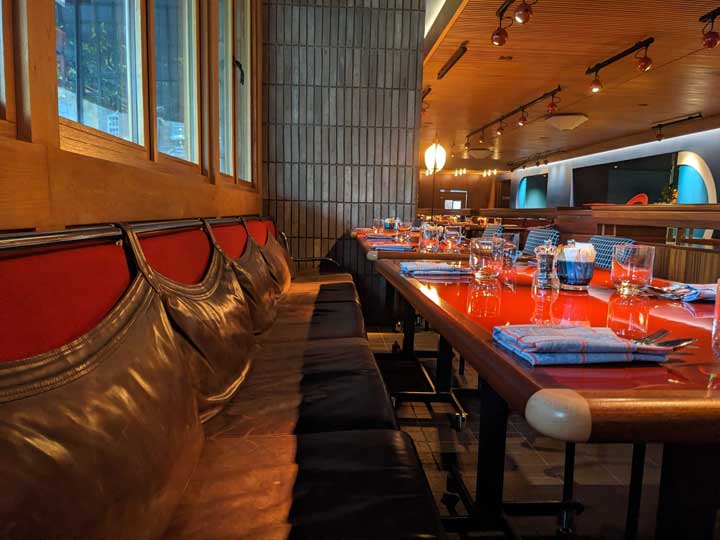 The breakfast was found on the bottom floor where the Isla restaurant was located, while it was open from 7 till 11am.
I opted for a full English breakfast on the first morning, while Raquel went for poached eggs on toast with chimmichurri.
The full English included two sausages, two bacon rashes, a couple of hash browns, baked beans, grilled tomato, mushrooms, two pieces of sourdough toast and eggs (cooked the way you like).
Beyond a latte, which was a must for both of us, they also served cold pressed juices, so I tried the berry blast which was really nice.
There was a fireplace making the room nice and toastie, which was impressive considering we got down there for 7am as soon as it opened (we're not morning people, but we have a pooch and she needed a wee).
For the second morning, one of the staff members had mentioned to us that, if we don't fancy going downstairs in the morning, our breakfast can be brought up to the room, as long as we make our order by 2am that day. How could we say no?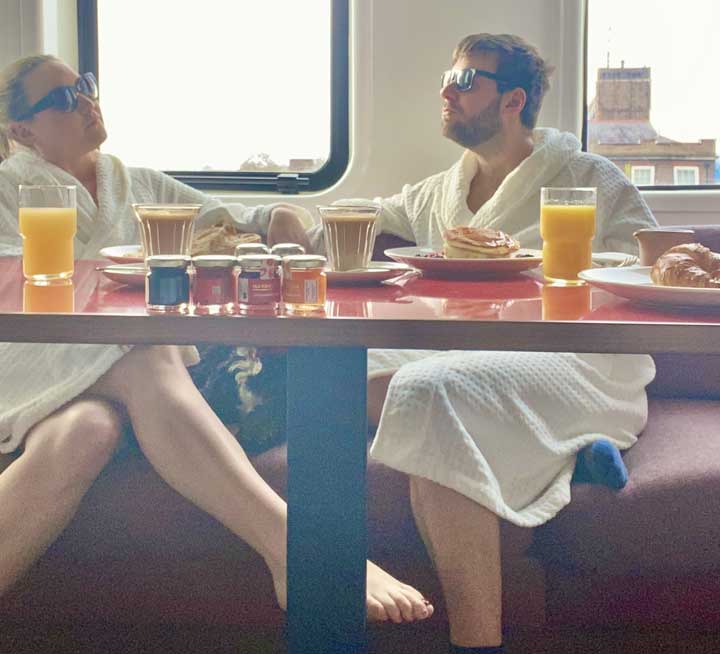 You mark up the menu and then hang it on your door, including the time you want them to come around. I felt like I probably shouldn't face the calorie overload of a full English two days in a row, so I went for pancakes with berries and honey, while Raquel went for a cheese and ham omelette. We then allowed our bellies to take over and requested a pain au chocolate, croissant and some fruit, as well as a coffee and juice each.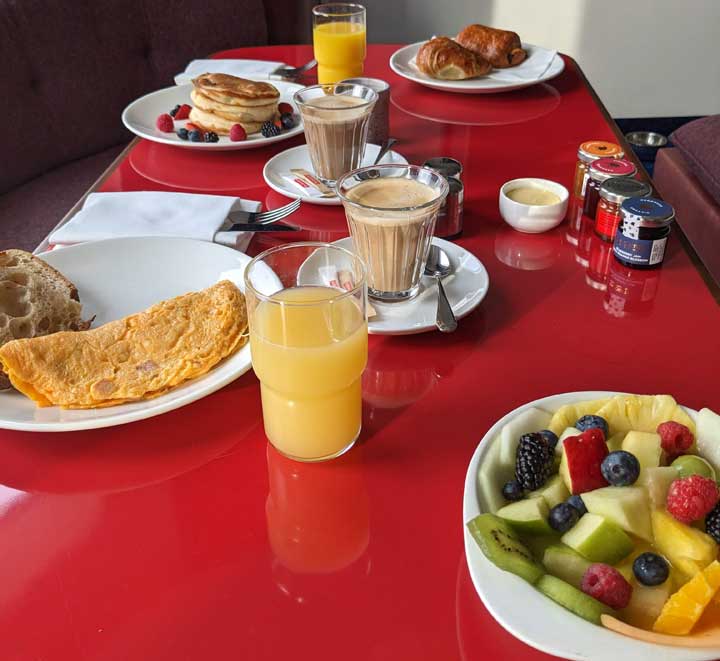 It did feel incredibly blissful having all this amazing food brought up to the room and eating it without having to get dressed and ready, I don't know why I've never done this in the past.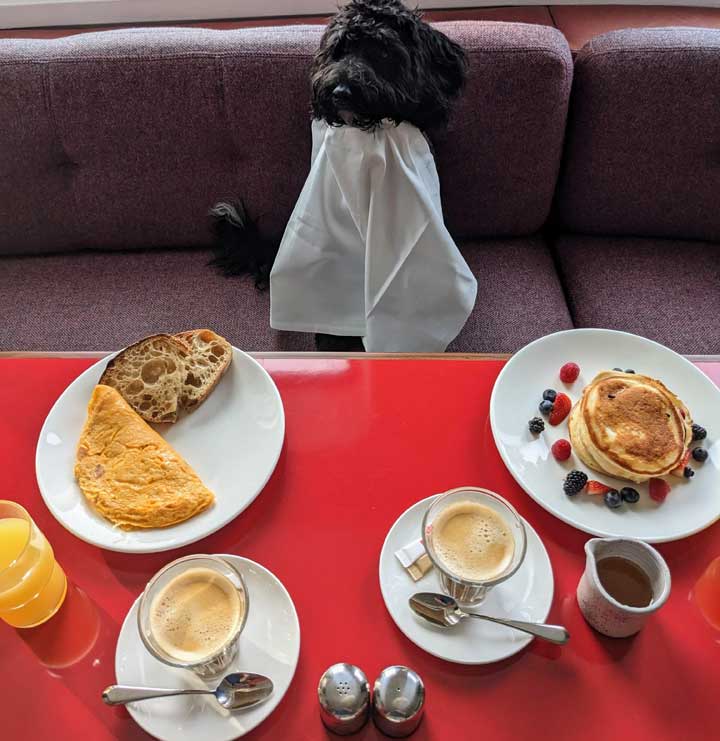 Double Standard Restaurant
On the first night, we went to the Double Standard restaurant downstairs, which was incredibly lively. There seemed to be a blend of people who were staying at the hotel and people who were visiting for dinner or for some drinks.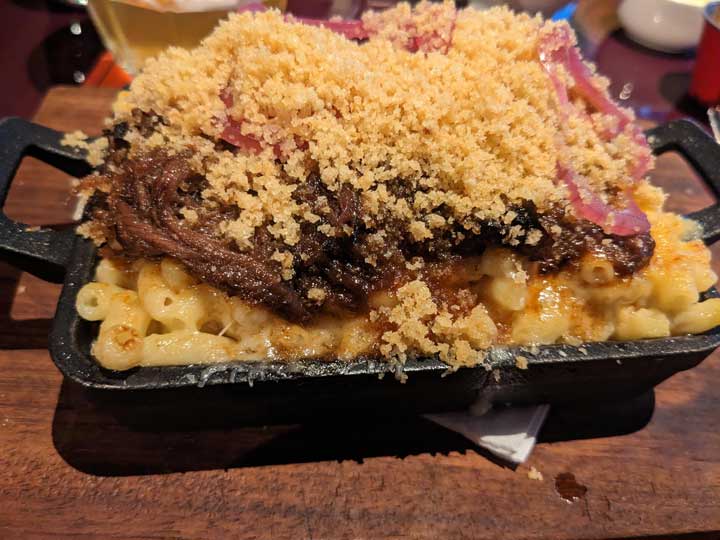 Raquel's favourite food in the world is a pie, so her eyes lit up when she saw they had a chicken pie with clotted cream mashed potato. I was equally excited when I saw I could order short rib mac 'n' cheese, which was dreamy!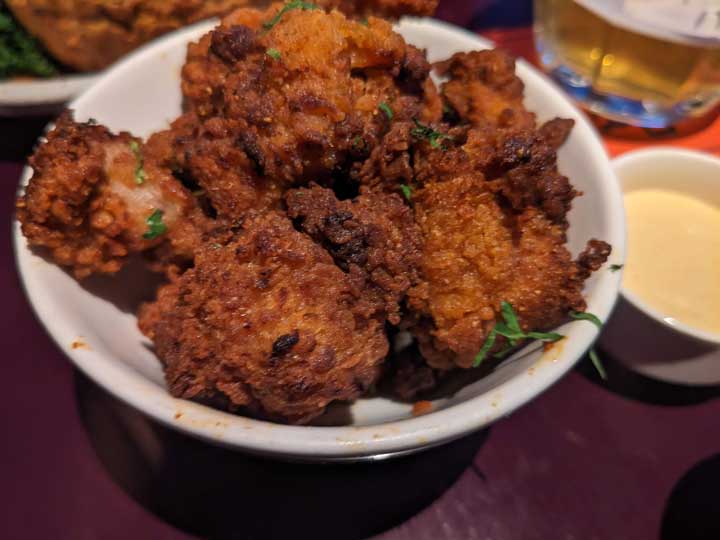 I also ordered a side of chicken bites with aioli sauce, or for my vegetarian friends, they had an alternative which was deep fried cauliflower with aioli sauce.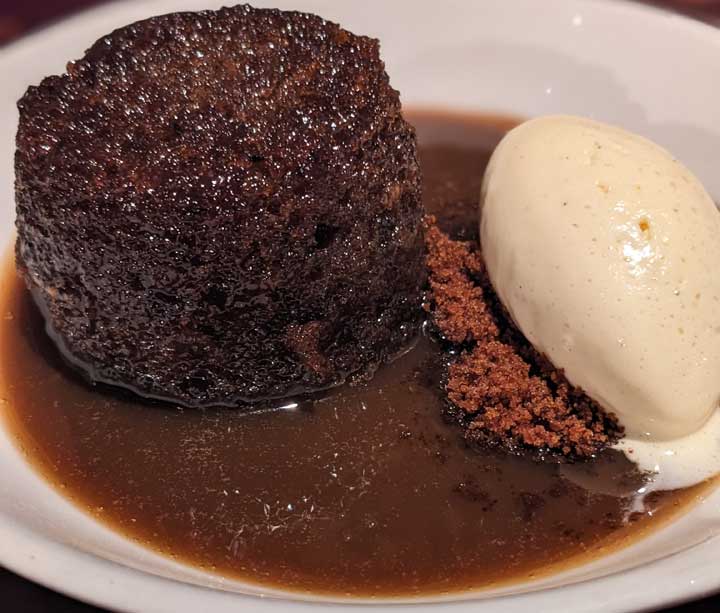 We were going to politely reject the option of a dessert, but with a little more beer in us, we decided to throw caution to the wind and shared a sticky toffee pudding. Wow! This is an absolute must, it was so scrumptious.
Sweeties
Found one floor below the rooftop bar is Sweeties, a brilliant cocktail bar which had a buzzing atmosphere and some very friendly staff who were more than happy to help with drinks tips.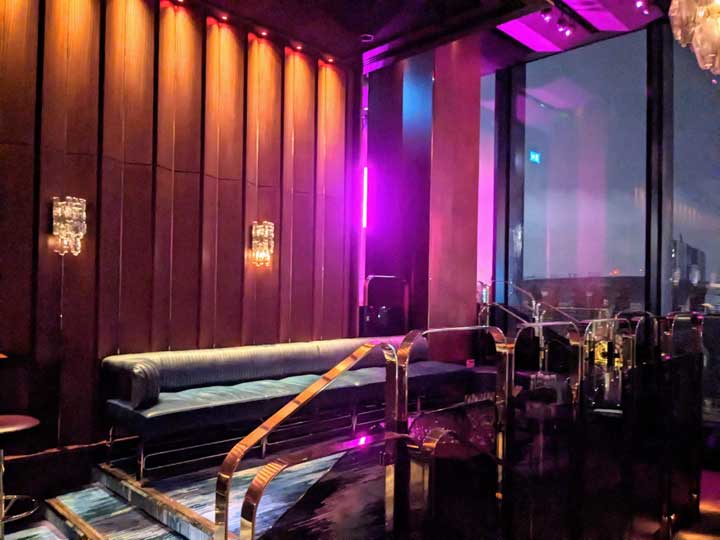 The cocktails were often slight adjustments to some famous names, such as an Old Fashioned. We worked our way through a good few of them, so my recollection of the night does start to detiororate, but I can assure you we had great fun.
If you're sat near a window then you also have some unbelievable views to admire. The bar opened at 6pm and stayed open till 2:30am, but we were out by 10:30pm, I'm not as young as I used to be!
London Rooftop Bar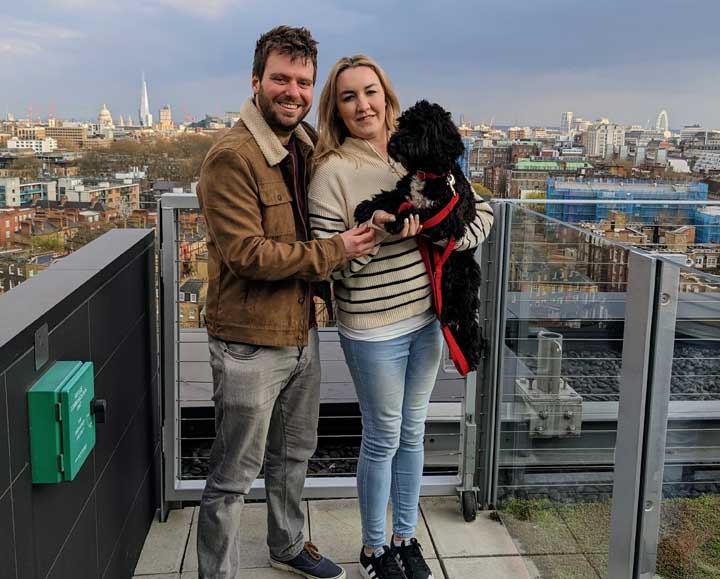 The rooftop bar shuts during the winter, while it opens back up on April 7th, so our visit was perfectly in time to appreciate the rooftop views across London.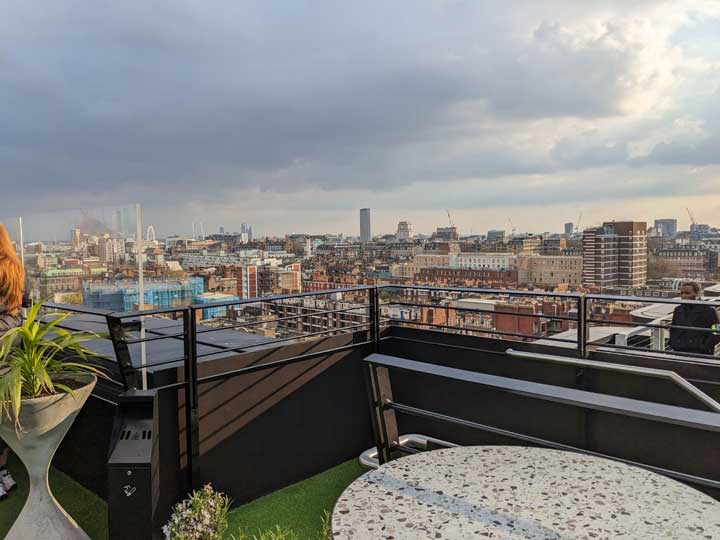 'London rooftop bar' gets 49,500 searches per month, quite a substantial amount, as people are keen to visit somewhere with a view to enjoy a cocktail and this certainly meets that criteria.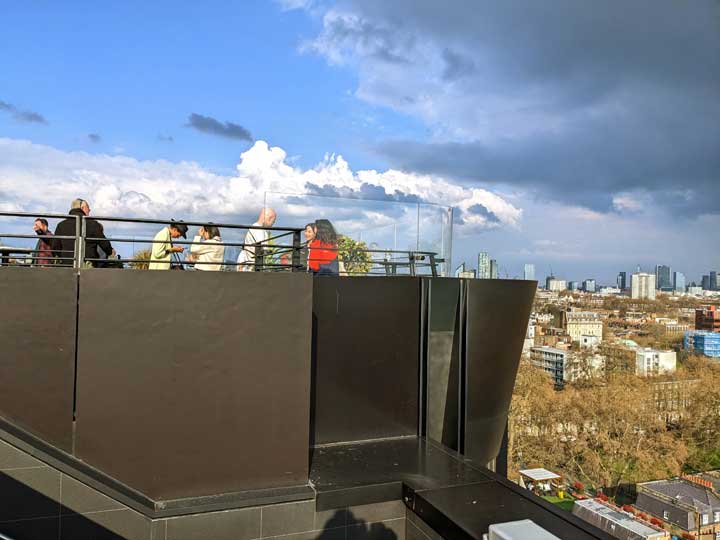 We just opted for drinks while sat on the rooftop bar, considering we had dinner lined up in an hour, but we admired across the table as we saw another nice couple tucking into their bao buns, which apparently were amazing.
Isla Restaurant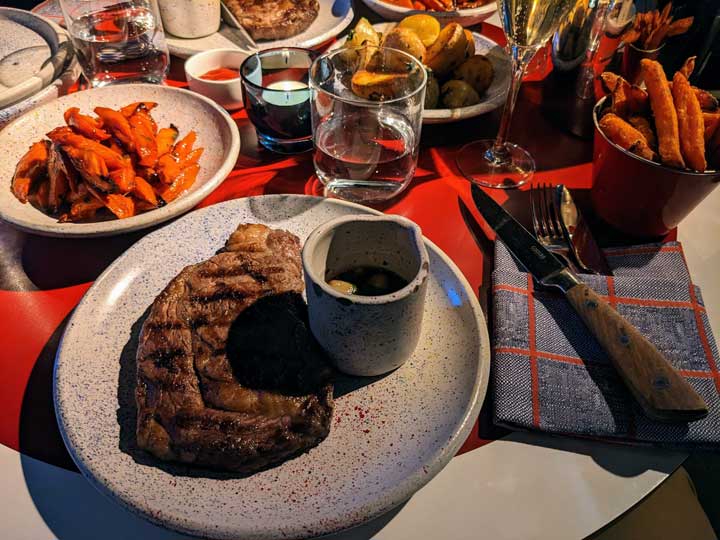 The moment we saw steak on the menu, all other options fell off our radar. It was a rib eye with bone marrow, served in a shallot sauce, while we ordered a side of sweet potato fries and buttered honey glazed carrots.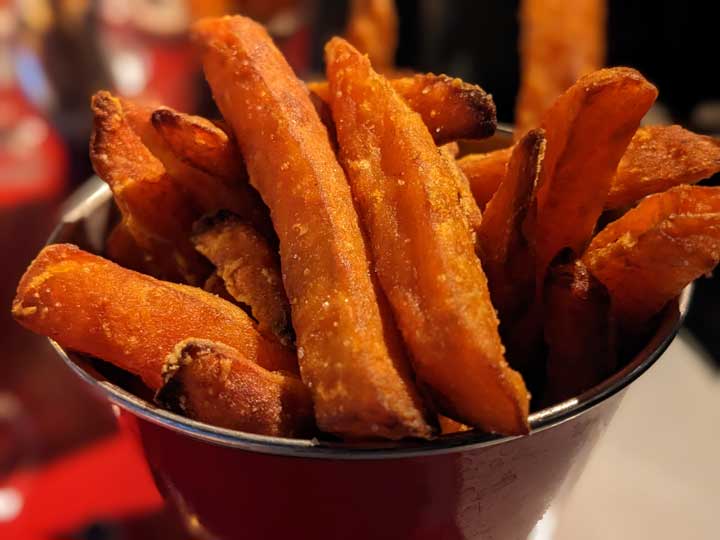 Again, the staff were beyond friendly, always offering tips, paying attention to Ruby, being welcoming and offering funny anecdotes throughout the evening.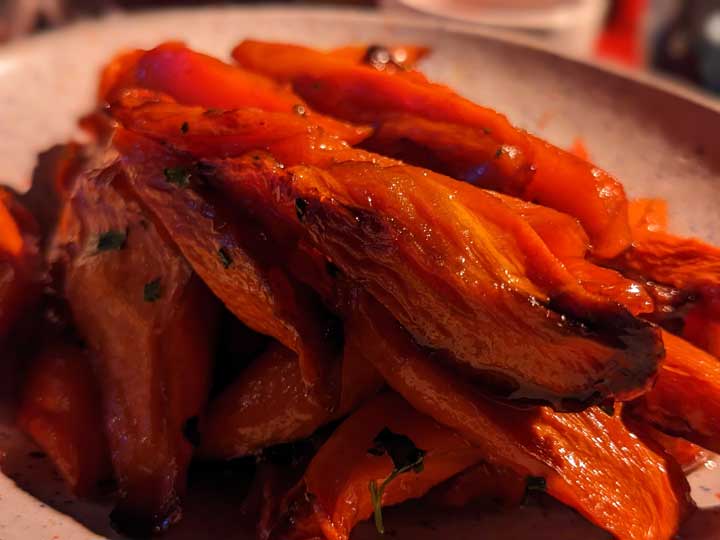 I then followed up with a stunningly tasty bakewell tart with clotted cream on top, who cares if I was full, this was just astounding how nice it was.
Raquel admitted as we looked at the menu that she had never had a knickerbocker glory, so I already knew how happy she would be as she tucked into the ice cream giant!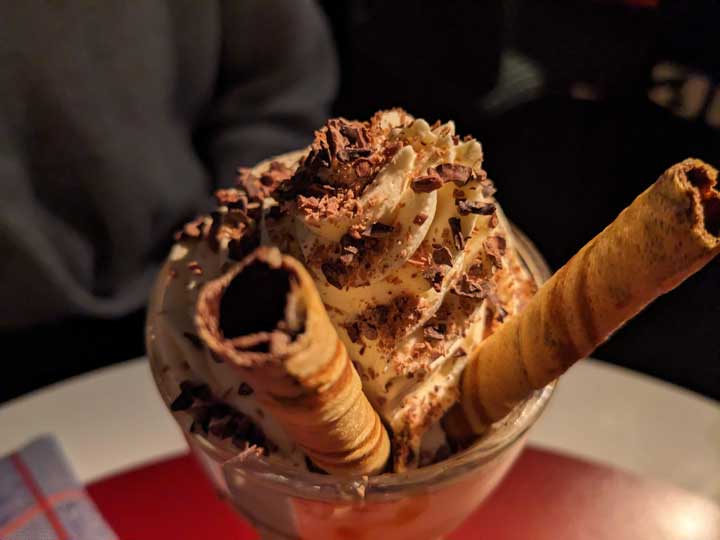 At one point during the day, we decided to revisit the Isla restaurant and sit in the garden section. As you can see from the image below, they have a fireplace setup, which was perfect as there was a slight chill in the air but we wanted to be outside in the sun.
The Gym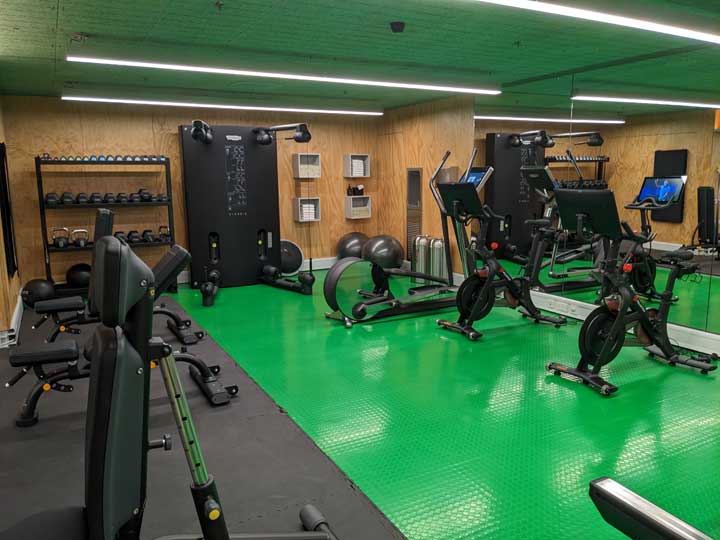 I'll admit at this point that I most certainly didn't work out or do any form of cardio. The old me would have headed down for some weight training at 8am, but now I couldn't think of anything worse.
But for those fitness addicts, the gym at the hotel is really quite decent. They have Peleton bikes setup, so you can do a spin session following along to a class.
They also had free weights going up to 20kg, with three benches. When I visited to check it out, there was no-one down there, so hopefully you can have a full session all by yourself!