Next on our trip along the South coast of Sri Lanka was Weligama, just a 15 minute drive from the Mosvold Villa in Ahangama, as we arrived at We Escape by tuk-tuk. Read on for our review of our next hotel stay.


The Arrival
Driving into the grounds, the first initial thought was the happiness that the train track ran right in front, so you can capture some shots of passengers hanging off the sides of the train. Admittedly, we never got around to this, but if you're staying at the We Escape, I recommend asking the staff for train timings.
They also have a very sweet old man who lifts up the train barriers whenever you need to pass. We were in and out about 20 times in one day and he never stopped smiling each time he had to get up and let us through.
The building looked extremely luxurious as we drove up to the front, as we were given a smoothie on arrival.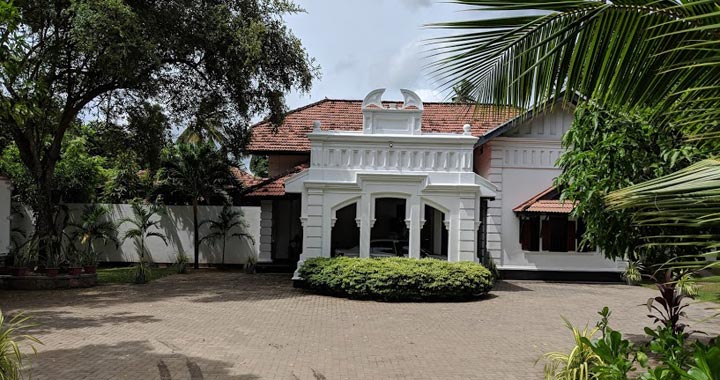 The Room
This was another great hotel with a four-poster bed, meaning another night of perfect sleep and comfort. The netting looked romantic, while it also doubled up as a mosquito net, but it did get a bit in the way so we kept it up in the end.
They also lay roses on the bed sheets which was a sweet little touch.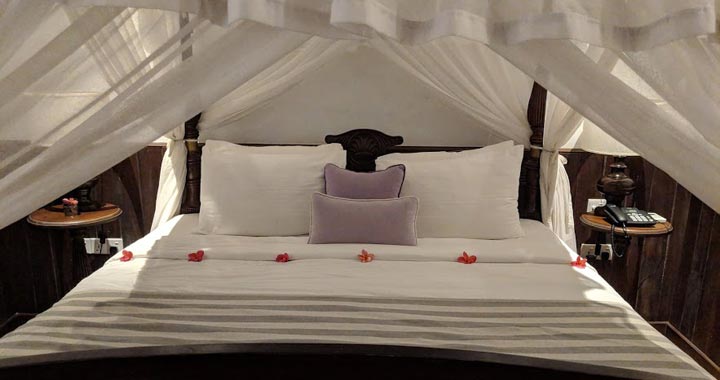 The Bathroom
The bathroom includes a walk-in shower which could fit an elephant…Not that you'd drag an elephant into the shower…Anywho. The toiletries all smell amazing and worked a charm, while you have plenty of room in the bathroom to both get ready.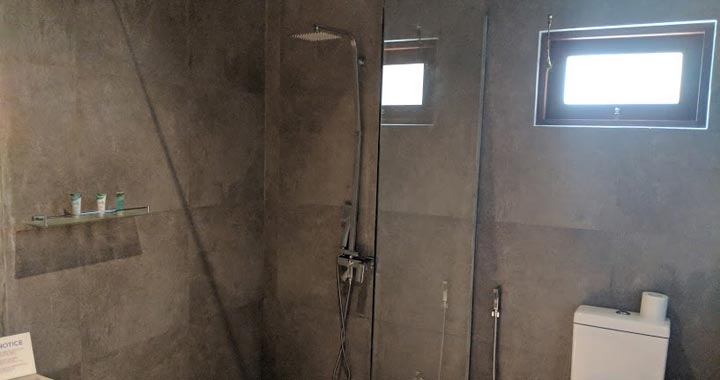 The Pool
The pool was exceptionally big, meaning no chance of getting into someone's way, however we were the only ones in the pool throughout our visit. The water was nice and warm, the perfect temperature so there are no excuses not to jump in.
There are also plenty of deck chairs surrounding the pool, with umbrellas over top so you can decide between getting a tan or reading a book in the shade.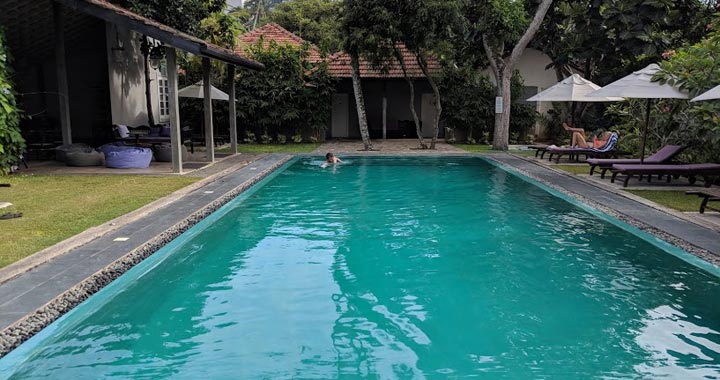 The Menu
There was plenty of food options on offer, from Sri Lankan classics to Western cuisines like pizza and pasta. I opted for pesto pasta, a favourite of mine and it tasted really scrumptious. We also got some breakfast in the morning, which included a plate of fresh fruit, coffee, smoothie, croissants and toats, plus a mini English breakfast (beans, hashbrowns and eggs). It is quite a large amount so we were left happy and full before we took off for our next adventure.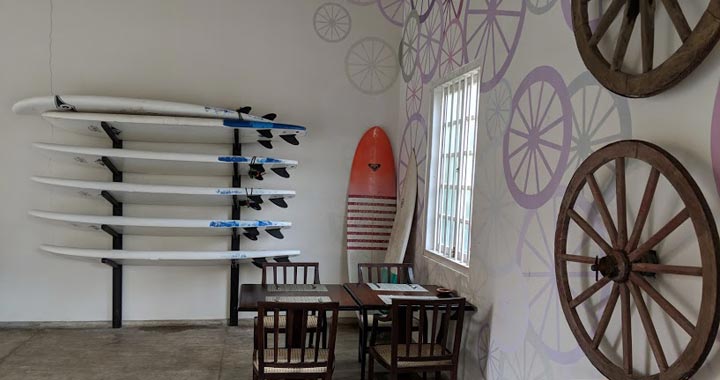 Extra Highlights
If you're a dog lover like us, I'd recommend having a quick walk down the beach and stop off in a bar, as many dogs walk along the beach front and we spent a fair amount of time giving them strokes and biscuits.
The beach front is also coated in surfing schools, as Weligama is very much Sri Lanka's home to surfing. It also matches the style, with many of the bars having a 'chilled' style.
Another place great for jumping waves, you also have the view of an island just a boat trip away. We didn't manage to find a boat tour before the sun started to set, however that might have been largely down to us spending 90% of our time jumping waves!